Palampur is a picturesque town situated in the foothills of the Himalayas and full of volunteering and internship opportunities in Childcare, Disabled Care, Yoga, and Teaching Volunteer Programs. These highly affordable programs have been running for the past 14 years and have been crafted to provide a first-hand learning experience to those high school students who are looking for a combination of travel and meaningful volunteering in schools and day-care centers in their spring break.
Being a part of any of our volunteering programs, you will get to explore a lot about the Himalayan lifestyle and landscape. You can also travel to Mcleodganj, and other popular hill stations in Himachal Pradesh, India.
So, before you pick one of our programs to participate in, you must read up on everything you need to know about our different volunteering programs in Palampur.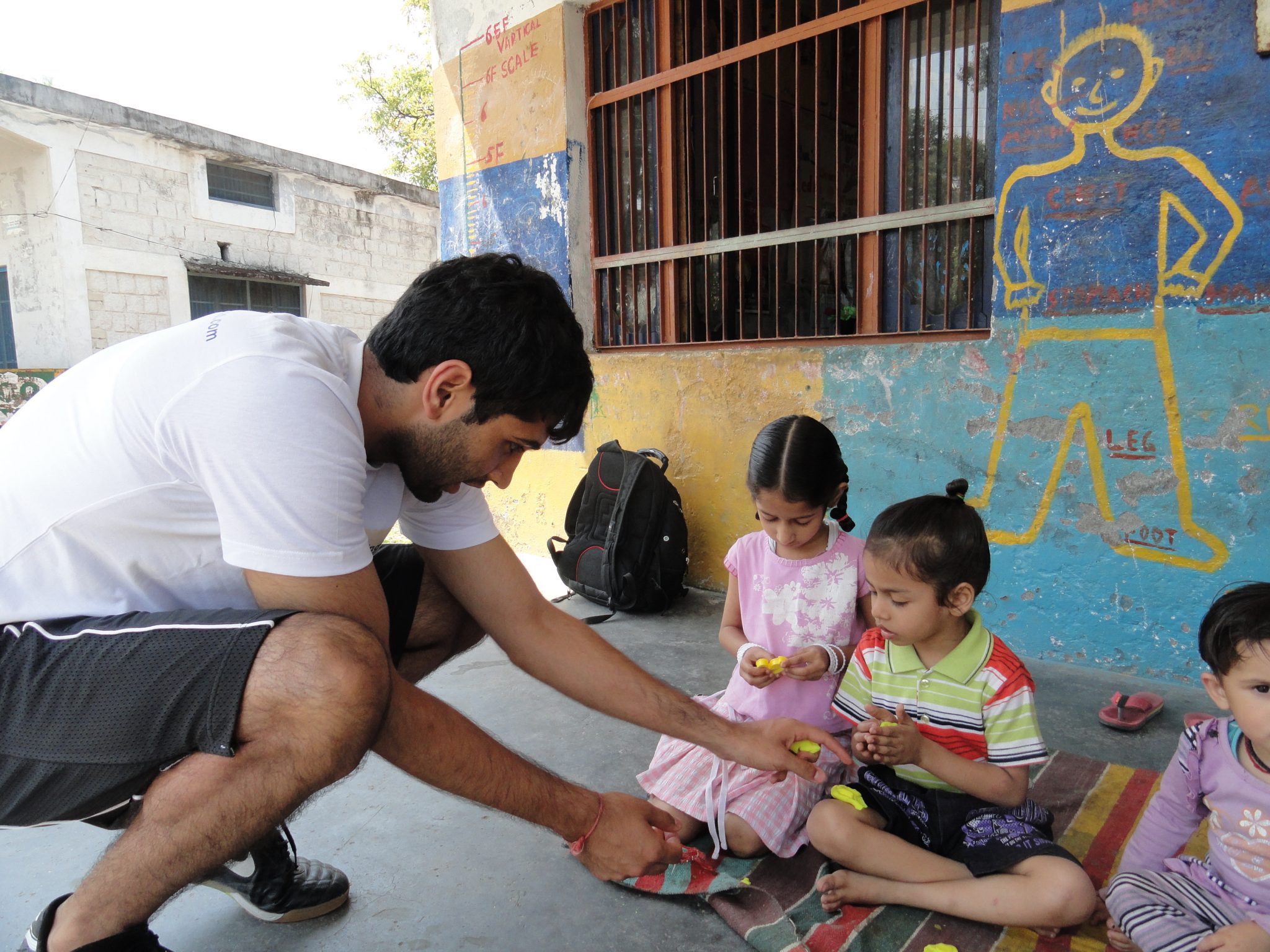 In this program, you will mainly have to work in day-care centers (called 'Anganwadis' in Hindi) with infants and toddlers in Palampur. The folks who run these daycare centers aren't adequately educated and lack the skills to properly take care of kids. You will be having the significant role of providing one-on-one attention to every child, focussing on their overall development, properly caring for them, and helping the staff in their daily jobs of feeding, clothing, teaching, cleaning and playing games with the kids.
Volunteer Responsibilities:
Maintaining attendance sheets for all kids in the Anganwadi.

Keeping parents up to date with their children's activities.

Preparing and serving good quality meals to the children. For this, you can ask the local staff for help.

Creating a playful environment by introducing interesting games, activities, etc.

Decorating the daycare center with whatever material you can gather to make it look beautiful.

Encouraging more and more children to join the centers.
In this program, you will be working in a special school in Palampur for the disabled and mentally challenged children. Apart from providing these children with much-needed attention and love, you will spend time with them, teach them with the existing staff, assist in the daily chores of the school, and arrange different activities for these children.
You should be at least 17 and have a special interest in volunteering for affected children if you want to opt for this program. You need to be compassionate, patient, and affectionate while volunteering for these children because every way you indulge can have a significant impact on these children's lives.
Volunteer Responsibilities:
You will be given targets to achieve to help with some children's development.

You will be required to help with the everyday activities of the school.

You will assist the staff in managerial work.

You will teach art & craft, English, games, and fun & instructive co-curricular activities.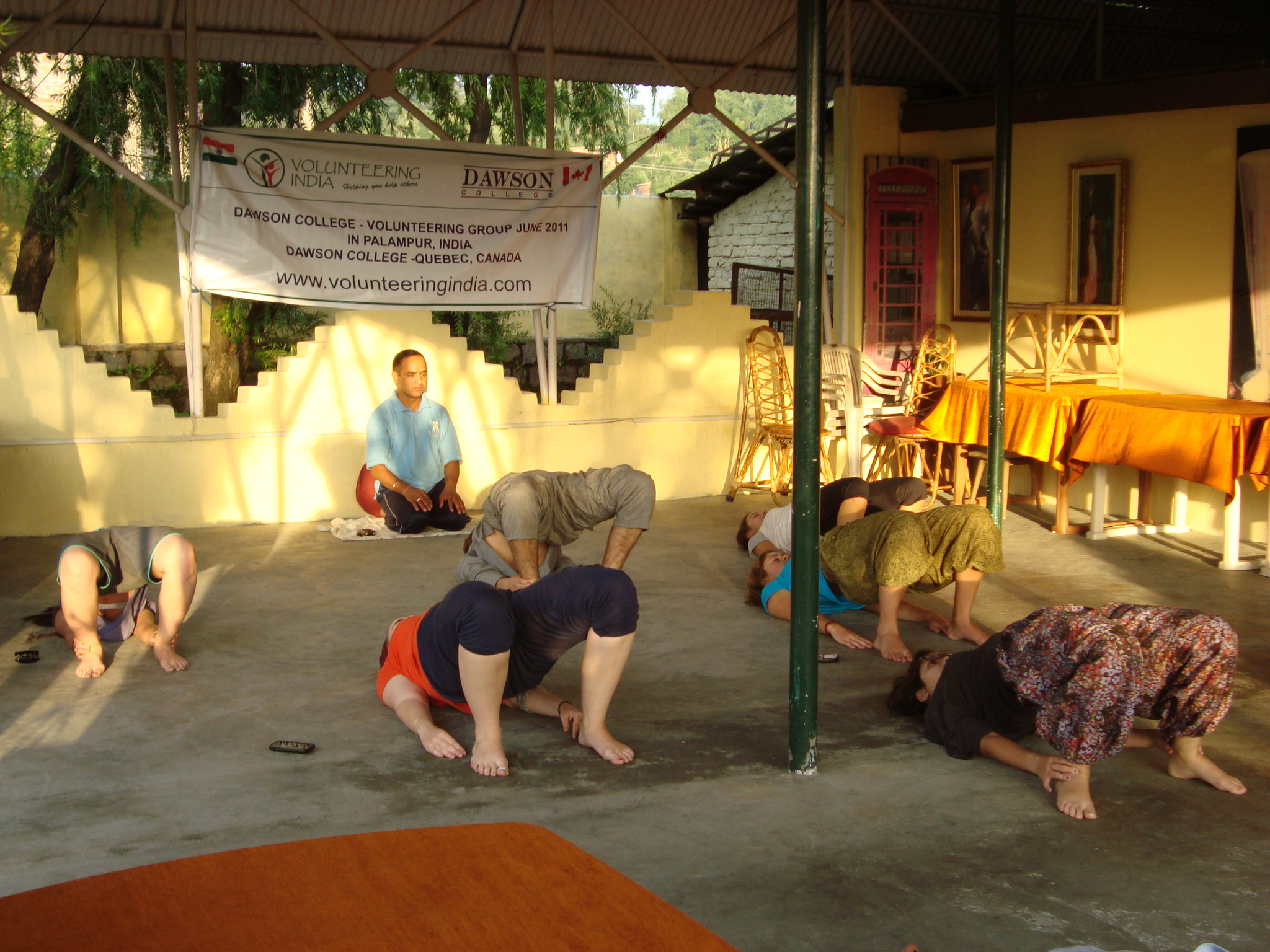 This is a special program that is ideal for student groups who want to go on an adventure while learning yoga, meditation, and also participating in volunteering for child care centers in the ever enchanting Himalayas. This program will take place in the resplendent town and the Tea Capital Of North India, Palampur, which is surrounded by pretty tea gardens and widespread pine forests.
The volunteers of this program can also opt for a Paragliding activity. This program will also be great for your gap year if you are seeking the perfect combination of peace, adventure, and philanthropy.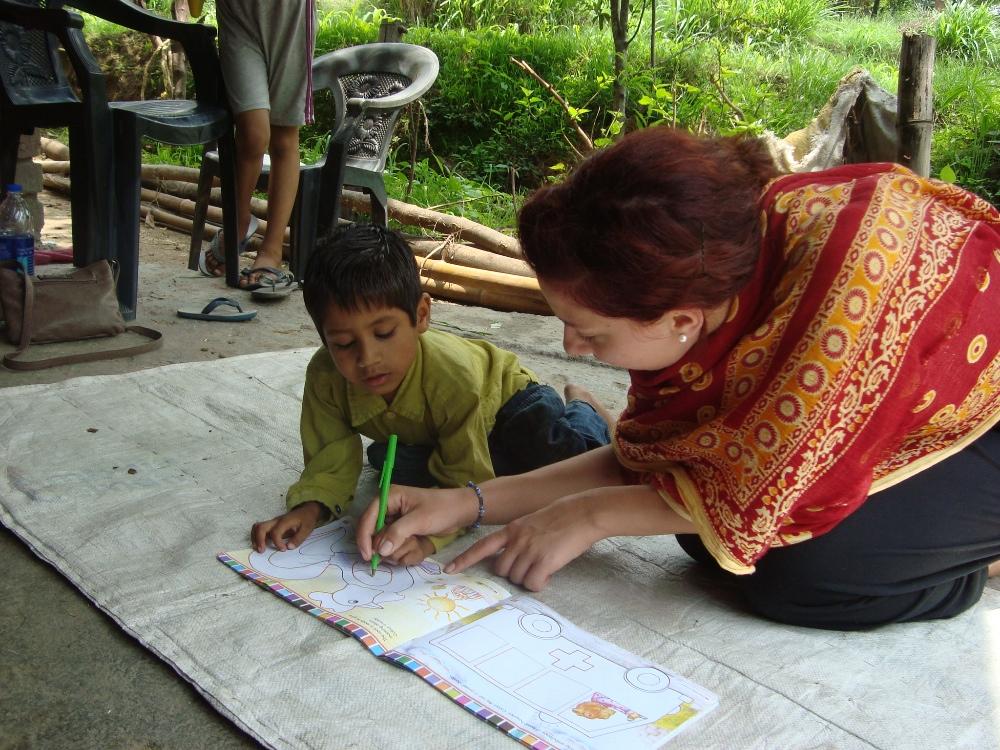 Even though English is spoken very fluently across India, a lot of kids in Palampur still have not grasped this language. Upon joining this program, your role will be to work in Palampur's primary schools and teach the basics of English to the kids over there so that their language base gets strengthened and they benefit from it in their higher education.
You will teach English, Maths, Geography and spread General Knowledge among the kids between 6 to 14 years over there. You will also engage them in activity-based learning and interaction sessions.
Through this Teaching volunteering project in India, you will be able to gain valuable teaching experience in a school even without a TEFL qualification. You will be required to teach for approximately 4-5 hours every day for five days every week. You can choose to either work by yourself or with other teachers in the school by assisting them and helping them in finding creative ways to teach.
Volunteer Responsibilities:
Helping the children converse in English by teaching them the basics.

Assisting teachers in developing their skills in spoken English.

Teaching the kids maths and geography and polishing their general knowledge.

Helping the kids and the teachers learn using a computer.

Organizing interactive sessions to inspire the kids' creativity.

Encouraging children to learn art & craft, singing, dancing, etc.
ACCOMMODATION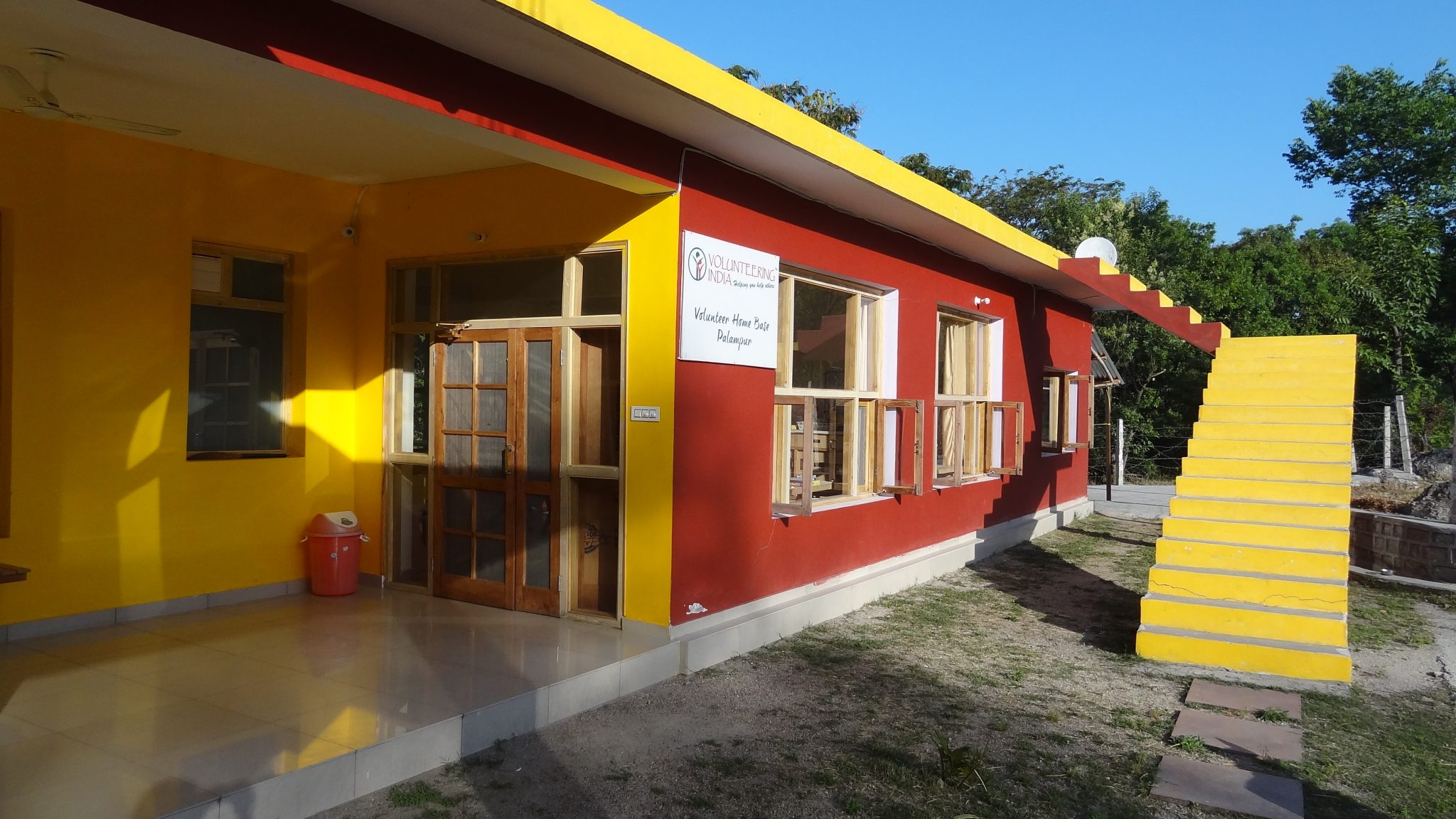 You will be provided with accommodation in a special volunteer house from where you can get an amazing view of the Himalayas.
Rooms will be allotted to you on a 'same gender sharing' basis with comfortable beds and modern toilets attached to the rooms.
The accommodation will be neat, clean, and safe with dongle internet facility, heaters, and hot water during winters.
MEALS
You will be given all the meals (breakfast, lunch, and dinner) at the accommodation itself. These meals will be freshly-prepared by the house's cook and the local market will be close by for you to be able to head out for a pleasant walk in the evening.
You can expect the following items and more in your meals:
Breakfast – Parathas, Bread Toast, Tea (chai), Jam, Butter, Porridge, etc.
Lunch/ Dinner – Dal (lentils), rice, vegetable, pickle, roti (Indian bread), yogurt may also be provided with some sort of curry.
ORIENTATION
An orientation session will be held for you on the very first day before the program starts. You will be briefed about the program and its work schedule, place in general and the way to do things in Palampur, etc.
You can clarify your doubts from our in-country coordinator who will be glad to help you at the orientation session, as well as later, or whenever required.
Volunteering opportunities in Palampur can teach you a lot about a parallel lifestyle in the Himalayas and consequently, bring about a positive change in your own lifestyle. They will make you more compassionate and sensitive towards the people around you and your overall environment.
The beauty of the Himalayas will leave its mark on you and all of this apart, these programs' practical benefits include a considerable amount of international experience in volunteering that can give a boost to your resume, life skills, and open a lot of career opportunities for you!
Note: We are ensuring extra precautions to host our volunteers in the post-pandemic times. The accommodation will be thoroughly sanitized and volunteers will be provided with the best support so that each and everyone gets to enjoy a meaningful journey.
To know more about the volunteering programs in Palampur, you can simply write to us at [email protected] and our Program Advisors will get back to you!
This Post Has Been Viewed 937 Times