As rightly said by the earlier UN Chief Secretary, Kofi Annan, "If our hopes of building a better and safer world are to become more than wishful thinking, we will need the engagement of volunteers more than ever."
Whether you are a backpacker/ solo traveler/ or a student who's still thinking about what next to do in life – there are certain things that you should never wait for! A volunteer trip to India is one such thing. Not only will it give you the chance to be a part of a noble task of contributing towards the developing society, but it'll also enhance your skills and let you widen your social network. In the coming year, take the step of doing something good, add some happiness to someone else's life, brighten their days and experience the goodness of life.
Here are the 5 best projects that Volunteering India is offering – check them out and choose the one that suits you best!
1. Summer Volunteering Program 2019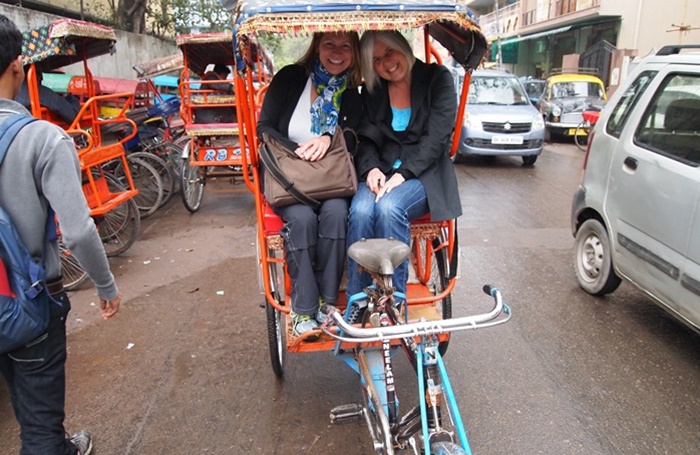 There can be no better way to spend your Summer Break! Choose to travel to India and be a part of the Summer Volunteering Program in 2019. Since it is one of the most popular projects in India, every year, high school/ college students and gap year travelers take part in this project to explore the country and to contribute meaningfully towards the developing society.
Being a volunteer, you will get the opportunity to volunteer with the kids in New Delhi and Palampur (Himachal Pradesh). Working with the little ones, you'll realize how their daily life looks like and also, feel the essence of true love. Palampur is very near to the Tibetan town of Mcleodganj, and you'll get to visit the monasteries and markets during the weekends. Also, there will be an incredible opportunity for you to go for a trek in the Himalayas (Triund Trek), cost of which is included in the Program Fee.
This trip will take you down the lanes of history and show you how the architecture of the country has been shaped over time. From the Qutub Minar (built during the Sultanate Period) to the Humayun's Tomb in Delhi to the Golden Temple in Amritsar and the ever-beautiful Taj Mahal in Agra, followed by the Rajput architecture in Jaipur – you will be left with awe!
NOTE: Participants joining the Summer Program in India can also opt for a Goa Beach Extension Week (for an additional cost), once their volunteering projects come to an end. During this week, you'll get to explore the hippie paradise of India, Goa, which was once a Portuguese Colony. Relax on the beaches and get tanned before you head back home!
2. Mini Break Program 2019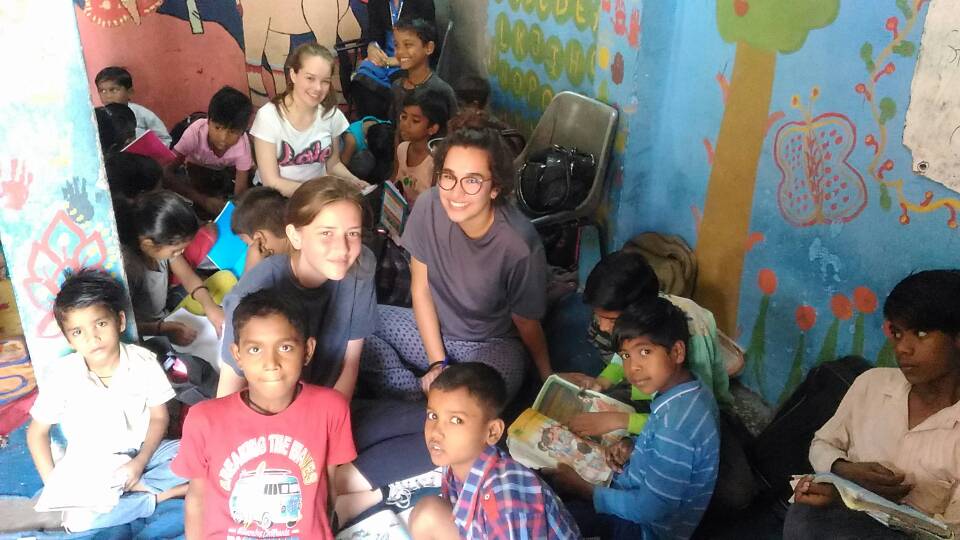 This Short Term Volunteering Program in India is for those who have a time crunch, yet wish to travel abroad and be a part of a volunteer project. This project is a perfect combination of work and travel, effectively put together, that can be easily covered within a time frame of 2 Weeks.
Volunteers will be working at the project sites in New Delhi, with kids from underprivileged societies. The main tasks would be to engage the kids in activity-based learning, teaching subjects like English and Maths, playing with them, renovation of the centers and also assisting the staff, as and when required.
On the first weekend, volunteers will be taken to Agra, 'The City of Love', to see the Taj Mahal, which is also considered as one of the 7 wonders of the world. Volunteers can also visit the Agra Fort and other monuments and mosques in the city. During the second weekend, before the program wraps up, volunteers will get to visit the important monuments, temples, and markets in Delhi, including the Qutub Minar, India Gate, Jama Masjid, Humayun's Tomb, Lotus Temple, Dilli Haat etc. These 2 weeks will surely make a mark on your heart and soul, and you'll anticipate for another trip to India!
3. Childcare & Elephant Volunteering Program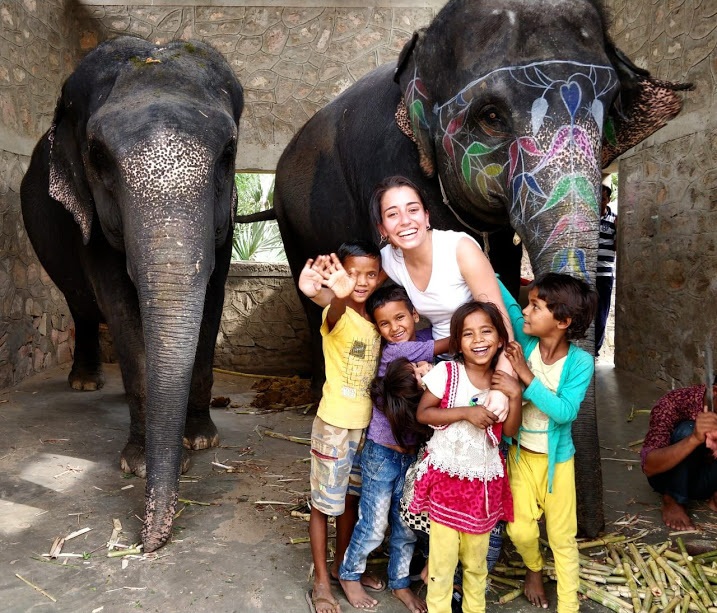 This is another Short Term Program which involves a tour of three cities – Delhi, Agra, and Jaipur. Once you arrive in the capital city of New Delhi, you'll be exploring the famous places and savoring the delicious and spicy Indian cuisine. Later, you'll be a volunteer for the underprivileged kids and shower them with adequate love and care. The Childcare and Elephant Volunteering Program would be perfect for those who are looking forward to working with little ones as well as the friendly giants!
For the second week, you'll be traveling to Jaipur, and head towards the outskirts of the city to volunteer at an elephant village. The residents of this village are the mahouts (caretakers of the elephants), from whom you'll get to learn a lot about how to take care of these gentle giants as well as their daily routine. The main tasks would involve – looking after the elephants, feeding and bathing them, cleaning their shelters etc. On one day, you'll be taken for a village tour in Rajasthan, to see rural India more closely.
After completion of volunteer work in the elephant village, participants will travel to Agra to visit the Taj Mahal, without which, any trip to India remains incomplete. If you have just 2 weeks in hand, and you are an animal lover, then this is the most suitable program for you.
4. Street Children Volunteering Program in New Delhi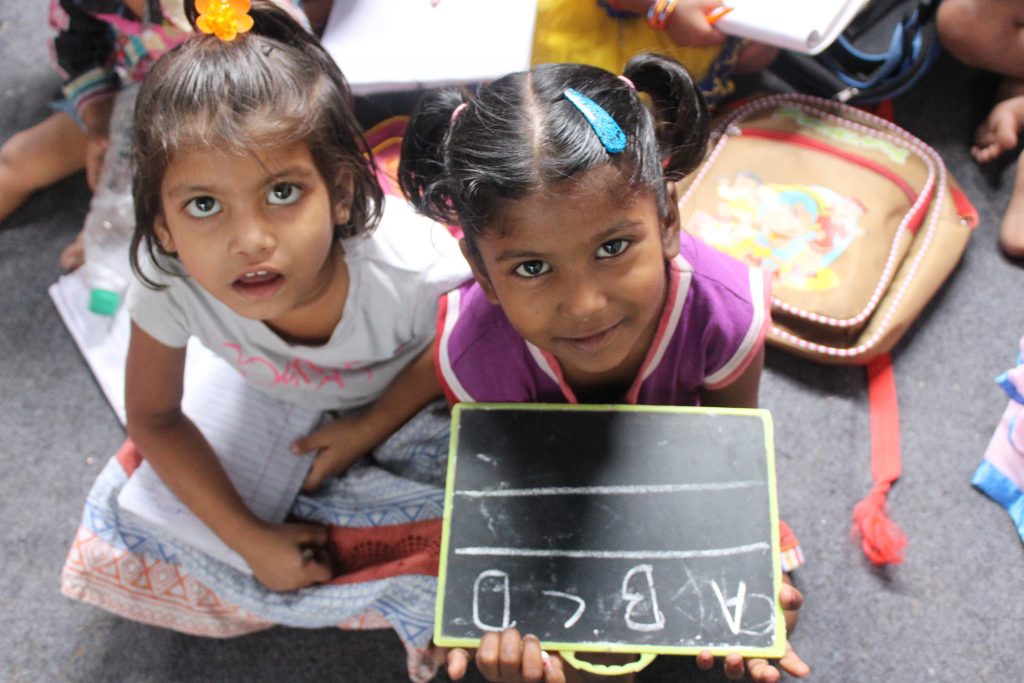 Nearly 1,75,000 homeless children are there in the capital city of India, dwelling in the streets, railway stations, and other shady places. Majority of them are runaways while a certain portion comprises of the orphans, all living in extremely poor and unhygienic conditions.
Volunteering India, being a local organization, knows how deep this problem is, and has tied up with other local organizations, to provide accommodation (shelter and food) as well as education to these little ones. Being a volunteer for this project, you'll get a chance to spend quality time with these children and provide them with the love that they deserve.
The main focus of the volunteers should be on improving the basic level of education of these children so that they can do something good in the days ahead. Creative ideas and innovative activity-based learning methods will surely help them learn the lessons quickly. Volunteers can also take the kids out for excursions to the Zoo or Museum, with permission of the local coordinator. This would be the perfect volunteer program for those who love to be with children.
5. Medical / Dental Elective Internship in Palampur, India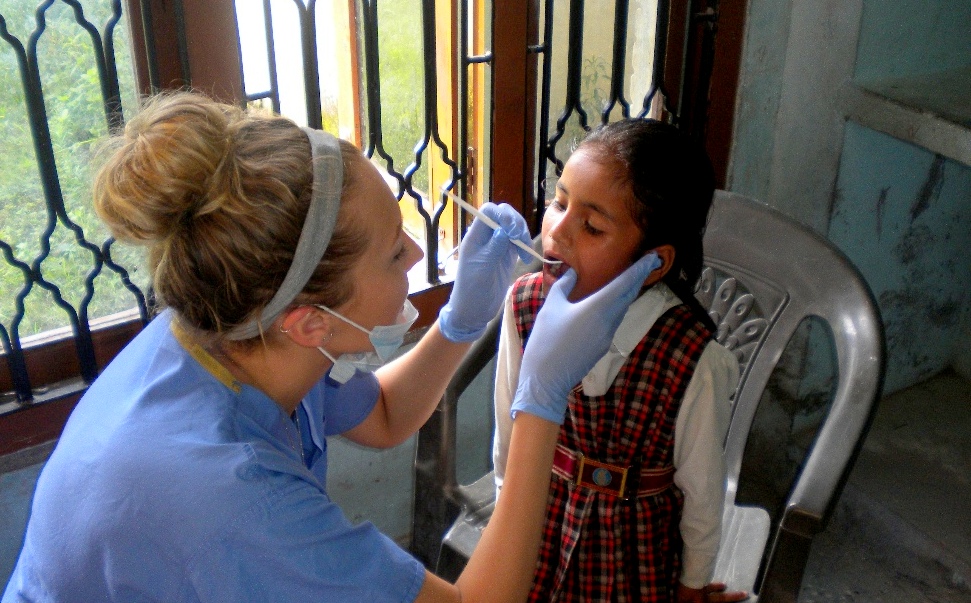 The healthcare system in the Third World Countries is not as stable as that of the First World Countries. There are a handful of doctors visiting the rural clinics, and often, the ratio between doctors and patients is extremely low, which makes health care provisions even worse. While the urban medical facilities are still better, in the rural areas, people still don't get access to the latest technology and proper assistance that they need at times of illness.
The internships provided by Volunteering India ensures that the pre-med, medical, nursing or dental students can effectively take part in the work and assist the professionals in treating the patients. Interns are placed at the government hospital in Palampur, a little Himalayan town, where they can choose departments in which they wish to work. Dental students traveling in a group can also organize dental camps in the villages around Palampur. This would be a great learning opportunity for the interns, and they'll also get to explore India in an unconventional manner.
You need to figure out what intrigues your interest the most. This volunteering journey to India will be your best experience ever and it'll change your life for better. So make a wise decision – travel, and volunteer in India in 2019.
For more information about volunteering in India, you can drop us a mail at [email protected]
This Post Has Been Viewed 1,101 Times