In most cases, when we talk about volunteering, we generally mean the philanthropic act to help those who aren't stable enough and needs us to stand by them to live a better life. It essentially encircles a thought of heroism in our mind where we either treat and take care of sick people or help children who are without homes or take care of animals who have survived some kind of trauma or displacement.
But often, without our conscious realization, our life changes a lot during the phase of volunteering. It's an act that makes you realize how blessed you are and makes you a more humble and conscious human being. To go deeper into this topic, here are a few pointers to show how volunteering in India can change your life: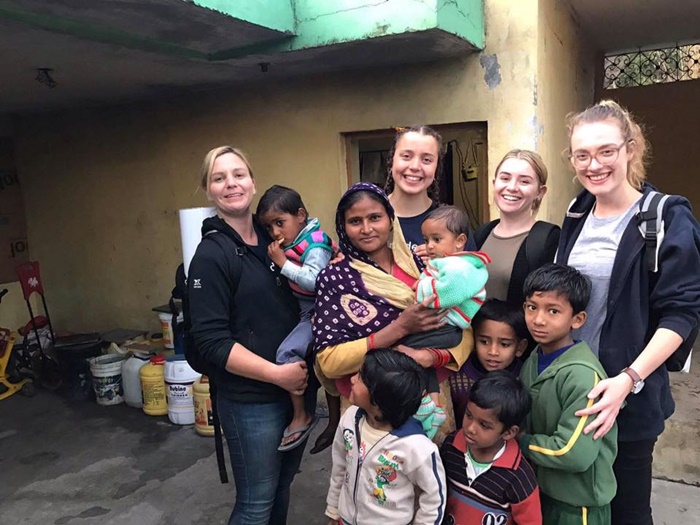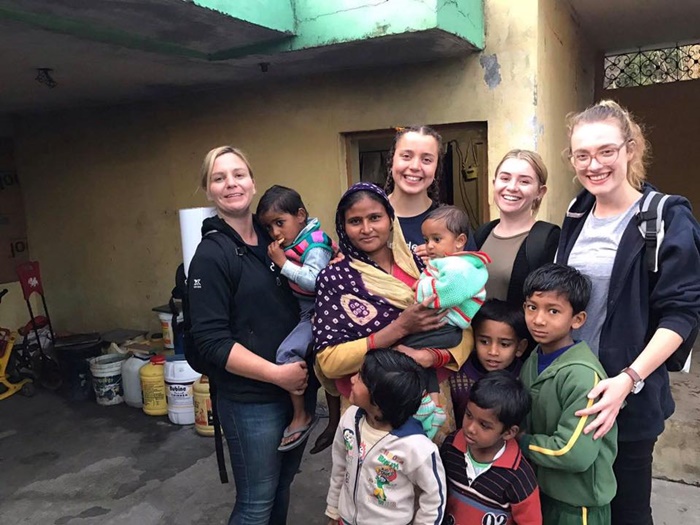 A change in perspective
A volunteering experience in India would surely help you to gain a new perspective of looking at things. No matter how much you read in books or watch in movies, the real scenario can only be felt once you are here to experience the rawness that it has to offer.
If you have a life where you earn a moderate salary at the end of the month, have a roof to sleep under, family to care for, and other basic requirements to live a happy life, then you probably won't understand what it is like to eat half a meal a day and sleep on the streets. India, being one of the largely populated countries in the world, where a huge population falls below the poverty line, volunteers surely have a great role to play.
Offering help to these people will make you realize that the problems you read on books and newspapers, or whatever you see on screen, is actually much bigger in reality.
Feel more grateful for what you have
"Let me encourage you to get up every day and focus on what you do have in life. Be thankful for the blessings of the little things, even when you don't get what you expect" – Victoria Osteen.
Perhaps you have never realized how lucky you are, but your volunteering journey to India will surely help you in realizing it. Not having the latest iPhone isn't the biggest crisis in life, because there are many who are still living on a single meal.
Be grateful because you had the luxury of going to a good school and getting the education that has brought you where you are today. India still has illiteracy as a major problem that's hampering its growth.
You can make friends beyond borders
Of course, you have those who have known you for quite some time, they know you in and out – but then, you'll come across a bunch of people from different parts of the world who are diverse in their own ways. And the best thing that'll connect you all is the like-mindedness.
A volunteering trip will surely define friendship for you, it'll make you embrace everyone without any second thought. It'll make you believe in the goodness of human beings. It'll help you to learn how to connect with people who are absolutely different from you, speak differently, express differently – yet the thoughts of helping people will be the same among all.
You'll be able to polish your skills and acquire new ones
Joining any of the volunteering projects in India will give you an opportunity to polish your skills. If you have always thought of teaching kids, then this would be the chance for you to understand if you can really be a good teacher or not. In order to be a good teacher, you need to be patient and draw the attention of your students – a volunteering experience will help you in understanding your capabilities and give you the scope of improvement.
You can learn little knick-knacks from your peers and share your ideas while working together. Peer learning makes a big impact on the overall evolution process.
Being happy outside your comfort zone
Sleeping in your cozy bed, waking up to homemade breakfast, mother's love, friends' chit-chats surely are the things that make you happy, but have you ever wondered how to adjust to situations beyond your comfort zone?
Volunteering in India can surely be challenging at times. Your accommodation won't be as good as that of your home, you'll have to prepare your own breakfast with your fellow mates, you'll have to work with people who would barely understand your language, and you'll have to learn to find solutions to problems all by yourself – this entire process will make you a more independent human being.
You'll eventually know how to be happy outside your comfort zone.
Are you confused about what next to do in life? Are you still unsure about making a decision? Take up this challenge and step out to volunteer in India. A lot of your questions will be answered in the process itself.
For more information about our projects, you can drop us a mail at [email protected]
This Post Has Been Viewed 537 Times