Internships in India
Medical Internships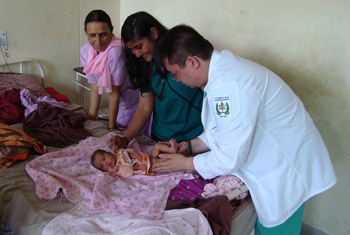 Join our medical internship program in Palampur – Dharamsala in North India and gain hands on experience working alongside our medical professionals. We provide program placement in private and public hospitals in and around Palampur.
Depending on interns medical experience, skills and comfort level we do provide hands on activities as well. Pre medical, 01st and 02nd year students usually shadow and work alongside doctors and nurses. Interns can join our program from any Monday of the month and we do provide with the certification at the end of the program.
Medical Internship Programs in India
Medical Internship Program Locations
Dental Elective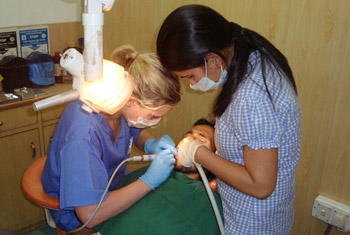 Volunteering India provides dental elective placements for its dental students in order to gain some valuable hands on experience in dentistry field. We place our interns in dental clinics along side professional dentists in and around Palampur region. We provide a mix combination of shadowing as well as hands on work to our interns so that they can polish their skills.
Our dental elective placement is available all year round and interns can join our program from any Monday of the month. Interns get to work 5 - 6 hours a day and are free on weekends. Interns are provided with tasks such as extractions, scaling's and fillings as per your comfort level. Apart from that we do arrange camps in villages near Palampur where interns get a life time experience of working with numerous people.
Dental Elective Programs in India
Dental Elective Program Locations