In spite of the fact that India is developing in several ways, the problem of exploding population still exists in the country. And that eventually leads to poverty, unemployment, displacement, and migration.
The issue of street children is specifically an urban problem. Most of these children don't go to schools and get engaged in child labor to earn their livelihood. As per estimates, there are more than 400,000 street children in India, who can be broadly classified into 3 categories:
Children who live on the streets with their families and often work on the streets. They have migrated from rural to urban areas with their families, and out of poverty, they seek shelter on the pavements.

Then there are other children who live on the streets all by themselves or in groups. They barely have any contact with their families in the villages.

There are children who are orphans and have nowhere to go. So they come to the cities in search of work and money, in order to survive.
Delhi, the capital city, which has seen immense development in the last few decades, struggles the most with the problem of underprivileged kids, having around 1,75,000 of them approximately.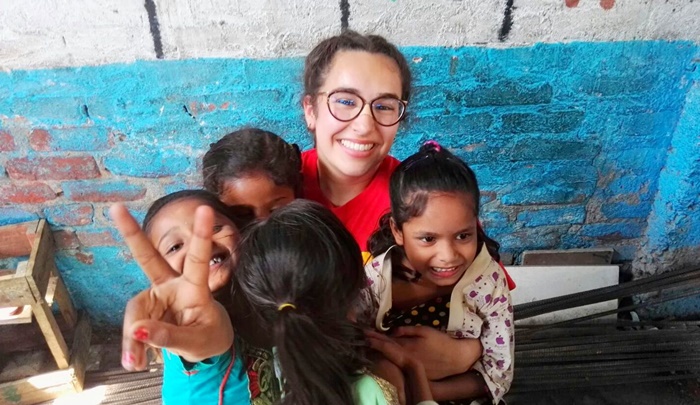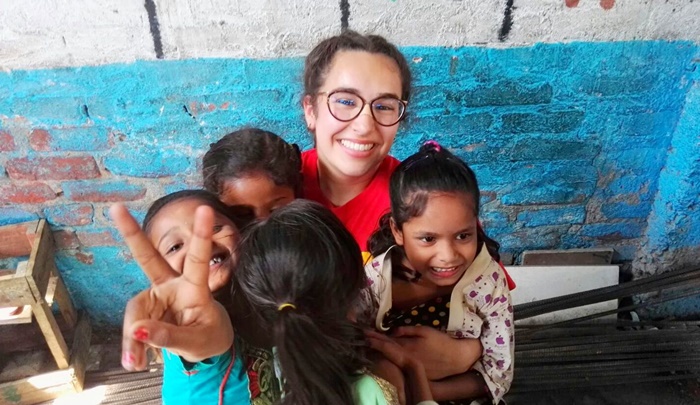 Volunteering India, in collaboration with several NGOs, has taken up the cause of providing shelter, food, clothing and education to these little ones who are not at fault, yet paying for their misfortune. This initiative has been taken, in order to provide them a better life and security.
About the project and the role of the volunteers
The Street Children Project in New Delhi is one of the most popular programs in India. The shelter homes are located at different parts of city, and volunteers are allotted different centers to work at. The main task of the volunteers would be to love the kids as their own and provide them with the care that they deserve.
Participants will have a particular schedule to follow as per program requirements, but they'll be free to improvise. Being a volunteer, your main task would be to make them feel safe and secured. You can take informal classes and teach the kids how to draw or paint.
You can also organize some fun games that would be engaging and also help them learn new things. On other occasions, you can just sit and talk with them, know about how their lives have been, share your own stories with them and help them dream.
Volunteers can also plan for trips with the kids to the zoo or museums in the city, which will be a great outing as well as meaningful excursion for them. (It is essential to seek permission from the in-country coordinator before planning for such trips.)
This Project is available throughout the year for a minimum duration of 1 week to a maximum of 24 weeks and volunteers can choose according to their convenience. Volunteers must be 17 years or older at the time of joining the project.
Arrival and Program Schedule
Participants need to book their flights to Indira Gandhi International Airport, New Delhi. You should preferably arrive on a Sunday (a day before the scheduled starting date of the program). Our country coordinator will be there to receive you at the airport. He'll take you to your accommodation where you can unpack and rest after a long flight, and also meet your fellow volunteers.
On Monday, there will be an Orientation Session in the morning, where you'll be narrated about the work that you need to do, your goals and activities. You'll also be given a brief about the program location and local transportation, the nearby markets, and ATMs as well as few Hindi words that would help you immensely!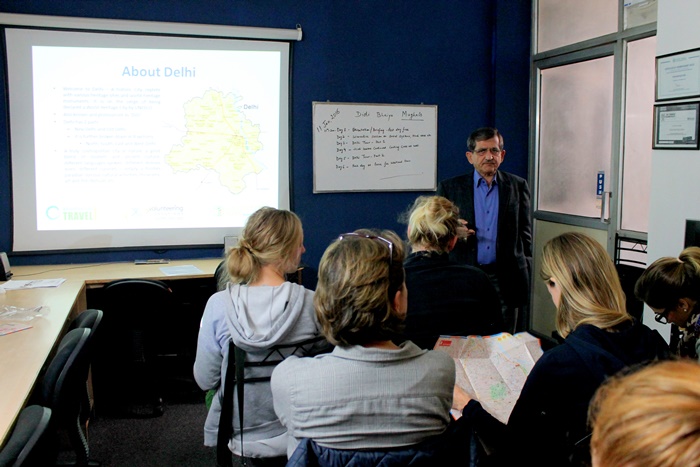 On weekdays, volunteers have to finish off with their morning chores and breakfast by 8.30 AM and head out for the project site. The work hours at the center is from 10 AM to 4 PM, with a lunch break in between, from 12.30 PM to 2 PM.
In the evening, you can explore the nearby places on your own, or you can ask the local coordinator if you want to visit some monument of far away market place. Evenings in Delhi are bustling with glittery markets and delicious food joints. Remember that "All work and no play makes Jack a dull boy" – so make sure that you enjoy to the fullest while in India.
Accommodation facilities in New Delhi
Volunteers in New Delhi get to stay at one of the two volunteer houses in a safe and friendly location in the South Delhi Area. Both the accommodations are neat and clean, with attached bathrooms, kitchen, filtered drinking water, hot water showers, air conditioning, satellite television, WiFi facilities, and other basic requirements. The flats are close to useful amenities like banks, ATMs, currency exchangers, restaurants, cafes and shopping arcades. All placements are around 10 – 30 minutes from the homes and volunteers travel to the placements every day and come back home in the evenings.
Volunteers are provided rooms on the same gender sharing basis. However, if anyone wants a personal room, he/she can mention it while applying and we can arrange for that.
Meals:
Volunteers shall be provided the meals as mentioned in the Pre-Departure Guidebook. Usually, two meals are provided on weekdays. During weekends, volunteers can explore the diverse Indian cuisine.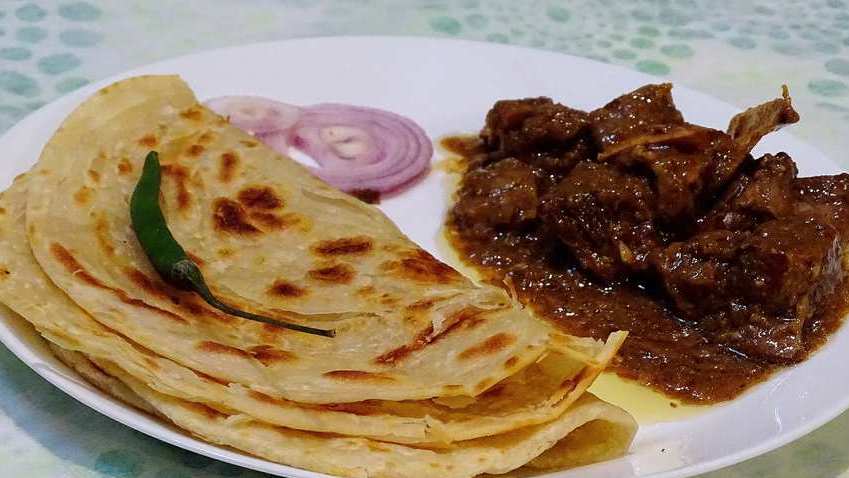 In general, the breakfast and dinner menu would be like:
Breakfast – Paratha, Bread, Tea (chai), Jam, Butter, Porridge etc.
Dinner – Dal (lentils), vegetable, rice, roti (Indian bread), pickle, yogurt may be provided along with some sort of curry.
There can be variations at times. Indian cuisine is considered to be among the best in the world, and you'll definitely fall in love with the food.
If you have any specifications regarding food, then you can mention it while applying and we shall take care of that accordingly.
For weekday lunch, volunteers usually eat close to their placement at a local restaurant, our coordinators would show you around at the time of orientation. A decent lunch would come for $2 – $3.
Explore during the weekends
Volunteers are usually free to explore the city and nearby destinations during the weekends. You can get in touch with the country coordinator, who'll help you plan your weekend trips.
Visit the monuments in New Delhi: Once the capital of the Mughal Kingdom and later the den of the British, the city itself has a lot of places worth visiting. Visit the Qutub Minar, Red Fort, Jama Masjid and the streets of Old Delhi, Lotus Temple, India Gate which are some of the popular UNESCO World Heritage Sites as well.
Go for shopping: Delhi is famous for street side shopping and you need to be a pro in bargaining in order to grab the best deals. Visit the Janpath and Sarojini Nagar Markets to get the best deals ever. You can also visit the Paharganj Market for some hippie style shopping.
The trip to Agra and Jaipur: If you wish to ditch the city for a quick getaway, then Agra and Jaipur would be the best options. Visit the Taj Mahal and Agra Fort – two of the gorgeous monuments built during the Mughal era, of which one is considered to be an epitome of love. Travel to Jaipur to explore the Rajput architecture of the Amer Fort and Hawa Mahal and savor the taste of the local Rajasthani cuisine at Chokhi Dhani.
A learning journey: A volunteering trip always creates a 'win-win' situation – while you'll spread love among the kids and help them learn new things, the entire journey will teach you a new meaning of life. You'll grow as a better human being, and learn to value little things that you otherwise ignored previously. You'll be more grateful for all that you have and stop cribbing about what you don't have.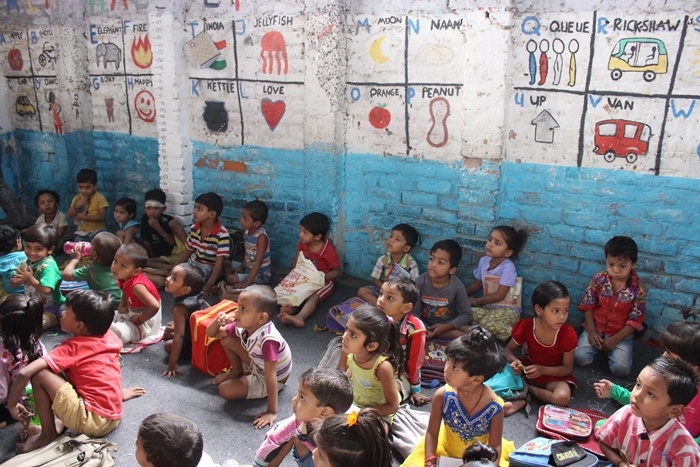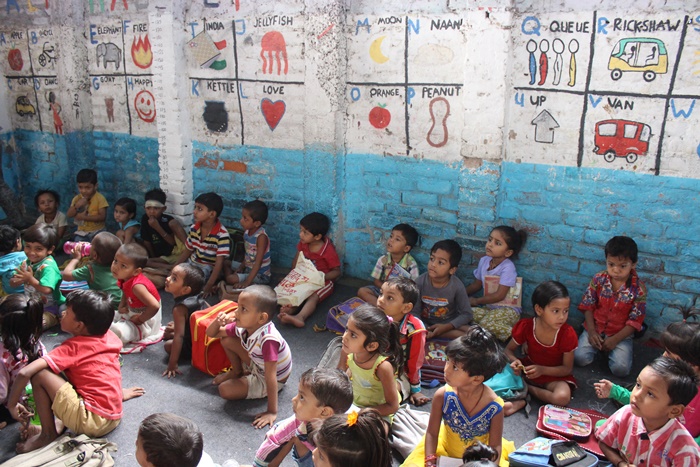 This will be an opportunity to meet different kinds of people from all across the world, who have all gathered together to make a difference. You'll know that love and emotions need no language to be expressed and the best communications in the world happen between people who don't understand each other's' dialects.
A volunteering journey will endow you with experiences that you'll cherish for a lifetime. Your noble act might as well inspire others to step ahead and volunteer for the street children in India.
If you are interested in contributing towards the lives of these little ones, then drop us a mail at [email protected]
You can also join the Facebook Group in order to connect with other volunteers.
A little help from your side can make a big difference to their lives. Come and spread some happiness!
This Post Has Been Viewed 508 Times