A quaint town in the Himalayan foothills of Kangra Valley, Palampur is known as the 'Tea Capital of North India'. In the backdrop of this beautiful town stands the Dhauladhar mountain range, which remains snow-covered for most part of the year.
Why should I volunteer in Palampur?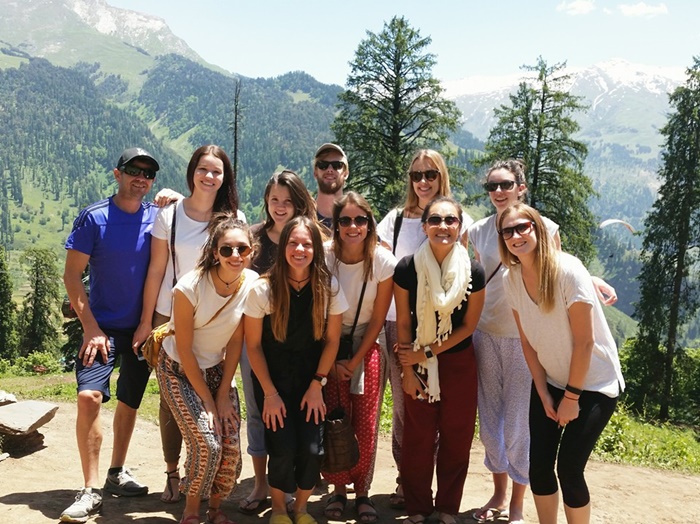 Palampur, as mentioned earlier, is a small town where development hasn't spread as rapidly as in other parts of India. Being far away from the developed metropolitan centers in the country, this little town still holds on its pristine beauty and certain drawbacks attached to that. Being a small town, the medical and health care facilities aren't much developed in Palampur, neither has the education scenario changed much since the last few decades.
Thus, Volunteering India, in association with several local organizations, anganwadis, hospitals, and clinics have set us the projects in which participants can take part and effectively contribute towards improving the lives of the locals in Palampur.
Being a volunteer in Palampur, you'll not only get a chance of serving the underprivileged society but also get to learn a lot from your experiences.
What are the projects available in Palampur?
We offer 6 different volunteering and internship projects in Palampur that are available throughout the year, for a minimum duration of 1 week to a maximum of 24 weeks. The minimum age of participation in these projects is 17 years. Volunteers can make their choice as per convenience and preference. The programs are listed below:
Teaching Program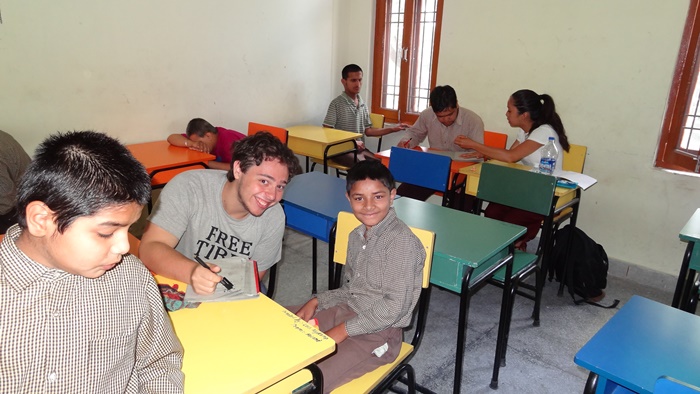 Volunteers joining this project will be placed in schools in Palampur, where there's inadequate staff compared to the number of students. Mostly, these schools have an approx of 250 students enrolled. The teachers and the students aren't well versed in English, and thus, the main focus of the volunteers should be on improving the communicative skills of the kids. Volunteers can plan some activity based learning that would help students learn faster. The average age of the students is between 6 – 15 years. Apart from English, volunteers should also focus on Maths, Geography, General Knowledge, Computer training as well as extracurricular activities like painting or dancing.
It is important to note that the project is not available during the following periods due to school holidays or exams:
The second week of July – middle of August
Third Week of Dec – January
Child Care Program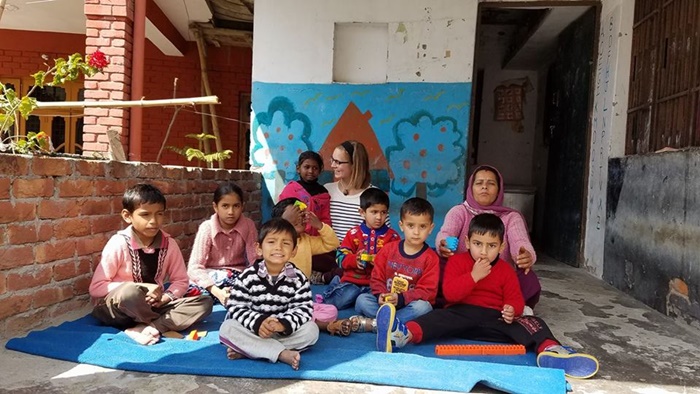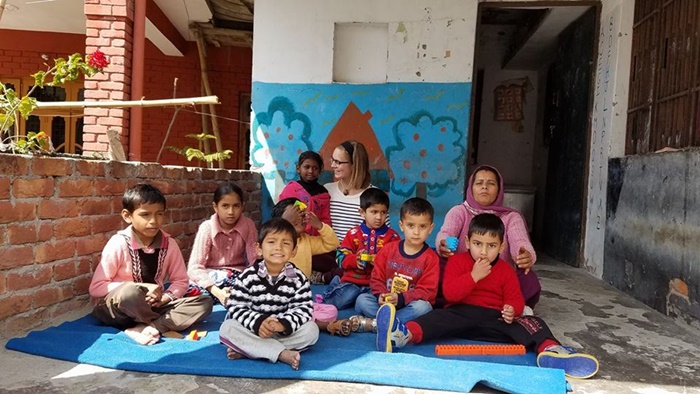 Volunteers joining this project will have to work with infants and toddlers at the different day care centers in Palampur. Being a small town, these centers have a scarcity of caregivers compared to the number of kids – and thus, volunteers are required to look after the little ones, take care of them and shower them with immense love and care. Volunteers will have to focus mainly on the good living of the kids.Get engaged in making educative toys, plan for games through which kids can learn, teach them to draw and paint and help the staff in regular management work. Teach the kids about good hygiene and healthy habits. You can renovate the center by painting the walls and making them look more lively and vibrant. A good environment contributes in the development of a child.
Disabled Care Program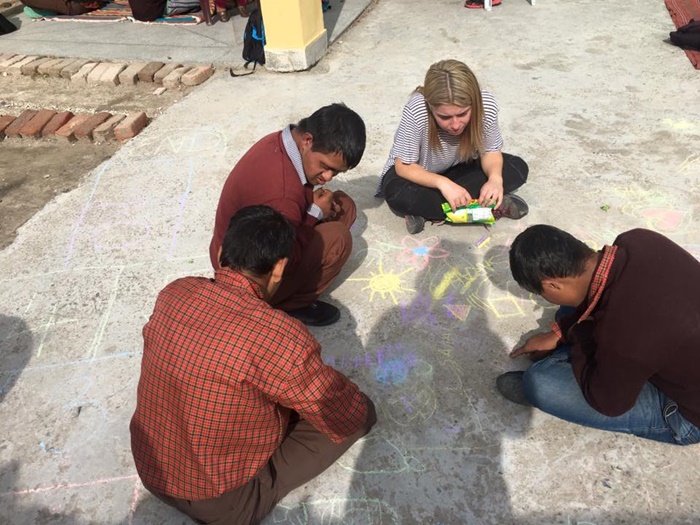 Volunteers joining this project will get to work in a school for special children, where the main task would be to give proper attention to the children and help them in their daily chores. This program is quite challenging and immensely satisfactory. Being at this school, you'll realize that life isn't much easy for all and learn to be grateful for whatever you have.  At the project, volunteers will be given set targets to work with some children which will help in their development. This project will help you to gain perspective and help you learn a lot. Teaching in this school includes arts and crafts, games, English and other curricula that are designed to include fun, learning, and care. Volunteers will also have to assist the staff in managerial work, as there's lack of staff members.
Medical and Healthcare Internship Program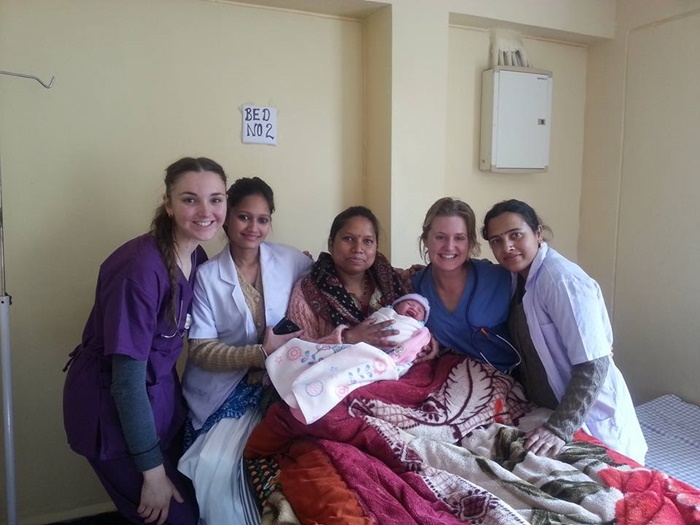 Premed and Medical students who are interested in gaining some first-hand experience of working in Third World countries can be a part of this internship project in Palampur. While Pre Med, 1st and 2nd-year students will mainly be shadowing the doctors and nurses, 3rd and final year students will get to assist the doctors depending on their experience. Interns will get to work at hospitals as well as clinics in Palampur and get to know about the chronic diseases that the people suffer from in this region. All interns need to provide a copy of their CV/ Resume as well as a proof of their enrollment in Medical/Nursing School while applying for this project. Interns can also bring mouth masks and lab coat/ scrubs with them. If you are joining in a group, we can organize health care camps as well, and it's extremely beneficial for the people. Students looking for internships in Ayurveda and Naturopathy.
Dental Elective Internship Program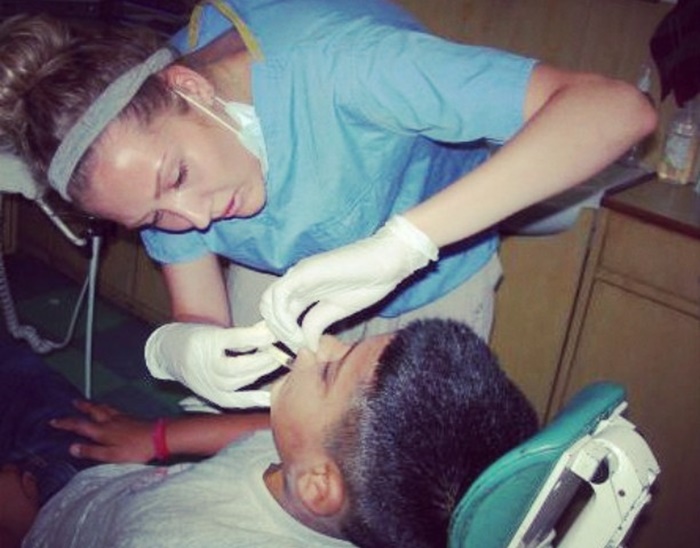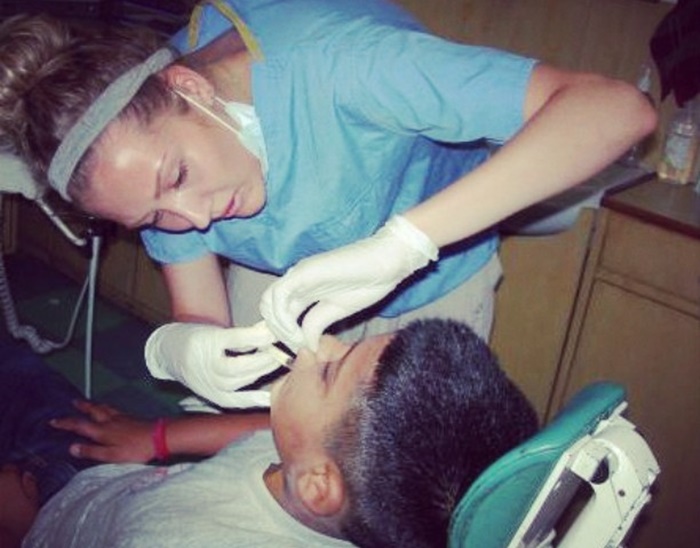 Students pursuing Dental Studies can choose this Dental Elective Internship and work under the guidance of professional dentists. While doing a dental elective internship in India is a great addition to the CV/Resume of the students, it also helps them gain valuable experience and learn about the differences in the medical system between different countries. Dental camps can also be arranged where interns can take part and spread the knowledge of oral hygiene habits and raise awareness of certain common dental problems such as gum diseases and cavities.
Mini-Break Program in Palampur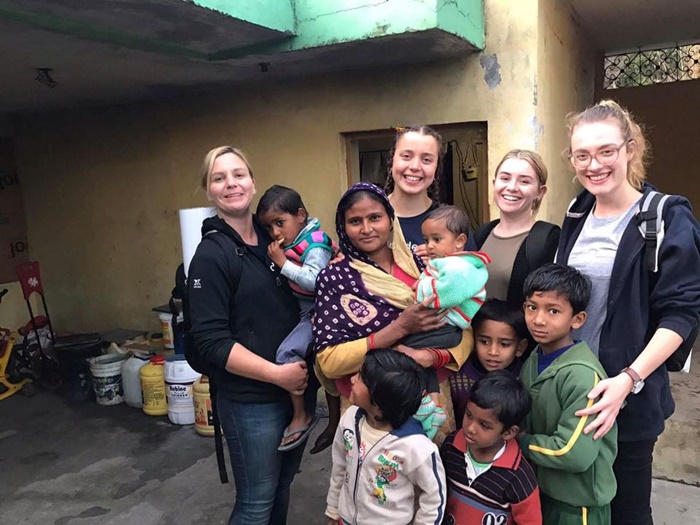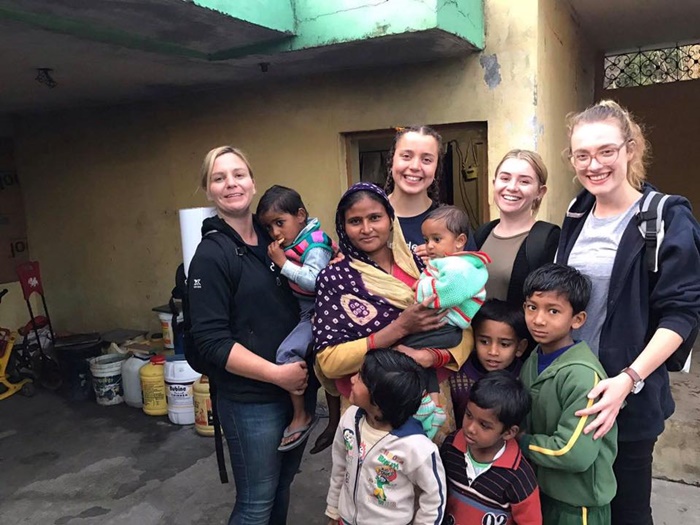 For those who have a time crunch yet wish to explore Palampur and contribute towards the developing society, can join the Mini-Break Program. This is best suited for the high school/ college/ university students who look for Spring Break, Summer Break or Winter Break programs abroad. The Mini-break program is for 2 weeks, and participants will get to volunteer with children in the local anganwadis (Government-run daycare centers). Volunteers will play a significant role by providing the children with the much-needed attention, love, and care. Volunteers also help the day care center staff by helping in daily jobs, such as feeding, cleaning, clothing, teaching and playing games with the children. Occasionally, volunteers will also look after the renovation and decoration of the center.
What accommodation facilities will be provided in Palampur by Volunteering India?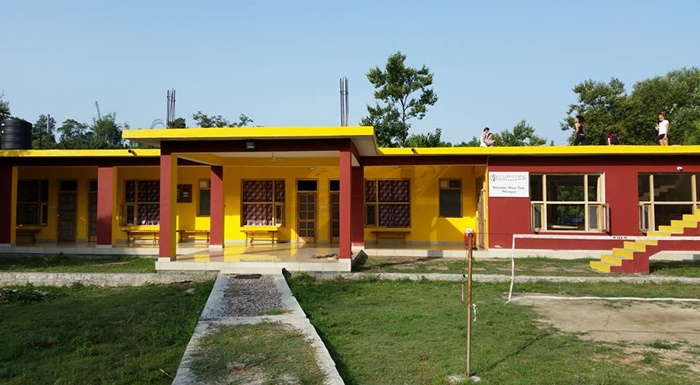 Volunteers will get to stay at the volunteer house in Palampur that's located in a beautiful valley. The rooms have a picturesque view of the snow-capped mountains. We take care of all our volunteers and aim to provide clean and comfortable facilities to all. Rooms are provided on the same-gender sharing basis. The volunteer house has a fully equipped kitchen where the volunteers can cook together. However, hot and healthy food will be served to all the volunteers as mentioned in the Pre-departure guidebook. You shall have access to the internet, hot water and room heaters (during winter). There's an open space just outside the house, where volunteers can play cricket or badminton during free time.
What is the cost of volunteering in Palampur?
Volunteering India provides extremely affordable programs to all its participants. Being an India based organization, our programs are essentially focused on sustainable development of the people.
Dental Elective Program – $930 for 2 weeks
Medical and Healthcare Internship – $725 for 2 weeks
Disabled Care, Childcare and Teaching Programs – $445 for 1 week
Mini break Program – $775 for 2 weeks
Apart from this, there is an extra $180 application fee that the participant has to pay.
The costs mentioned above include:
– Pre-departure guidebook
– Airport pickup
– Orientation
– Accommodation and meals
– 24/7 in-country support
– Yoga session by trained professional (once a week)
– Tour of the nearby tourist attractions, tea gardens and tea factory
What will be the other costs apart from program fee?
You shall have to pay for your flight tickets, Visa, vaccinations, as well as other personal expenses. While in Palampur, you need to pay for the local transportation. Other than that, you'll have to bear the costs of weekend traveling, if you plan to explore other places like Mcleod Ganj or Manali or Amritsar. You can pre-book your trips as well, as we have several weekend tour options for our volunteers. Keeping around $30 – $50 per week would be more than sufficient.
Things to do while volunteering in Palampur
Volunteers/ interns have a fixed schedule for their weekdays, but on weekends, you will be free to go to different places and try out the local food. It would be great to explore the Himachali culture. You can get in touch with the in-country coordinator, incase you need any help with the weekend trips.
Exploring the tea gardens and tea factories
Take a walk around the lush green tea gardens and pluck a few leaves by yourself. See how the famous Kangra Green Tea is manufactured. You can also try some different flavors of tea and savor their aroma. Exploring the tea gardens would be an absolutely refreshing trip.
Go for paragliding at Bir-Billing
The most popular paragliding destination in the world, Bir is just an hour away from Palampur. Billing is at the altitude of 2400 mt from sea level and considered as best paragliding take off point in the world, whereas Bir is at the altitude of 1350 mt from sea level and the landing area for paragliding. You can either trek from Bir to Billing and glide down, or you can opt for a car that'll take you up through the thrilling mountain road. The paragliding experience will be absolutely worthy, and you'll get a view of the Himalayan mountains while flying like a bird!
Trip to the Tibetan town of Mcleod Ganj
Just about 38 km from Palampur lies the Tibetan town of Mcleod Ganj and it is one of the most popular tourist hubs in Northern India. You can visit the Dalai Lama Monastery there, take a walk around the market, binge on some momos and hike along the Bhagsu waterfalls. If you are more keen about trekking, then the best option would be to go for the Triund Trek – you'll get absolutely gorgeous views of the snowcapped Dhauladhar Range from Triund.
Trip to Manali
It's about 200 km from Palampur, Manali is a perfect weekend getaway. Whether it's the bustling market of new Manali or the silent lanes of old Manali, the pine forests or the Beas River, the Hadimba Temple or the hippie-style cafes – nothing in Manali will fail to win your heart. If you are there during winter, you'll surely find this little town covered with layers of snow! Sit at a cafe with your cup of hot chocolate and gaze at the snow peaks that surrounds Manali. You can also go to Solang Valley and hike up to Jogini Falls. Solang also has adventure sports like zorbing, quad biking, cable car and paragliding.
Visit the Golden Temple in Amritsar
The sacred city of Amritsar is about 220 km (approx) from Palampur, and you can easily cover it during the weekend. Find peace and pray for the wellbeing of humanity at the shrine, and admire the beauty of the Golden Temple. You can also eat the delicious 'Rajma Chawal' that's served at the langar inside the Gurudwara premises. Right outside the Temple complex, lies the Jallianwala Bagh, a garden that holds immense importance in the history of India. Hundreds of Indian were killed inside this garden in the year 1919, during the British Rule. You can also visit the Wagah Border (India-Pakistan border), which is approximately 40 km from Amritsar.
Trip to the City of Love, Agra
Coming to India and not visiting the Taj Mahal – no, that can't be possible! Volunteers in Palampur usually take a trip to Agra while on the way back to Delhi, before leaving the country. There can be no better way to end your trip, than visiting the monument of love. The gorgeous Taj Mahal built by Mughal Emperor Shah Jahan stands on the bank of the River Yamuna with all its glory. Marked as a UNESCO World Heritage Site, the Taj Mahal is considered to be one of the Seven Wonders of the World, and you'll surely know the reason after witnessing its beauty.
Why should you choose Volunteering India?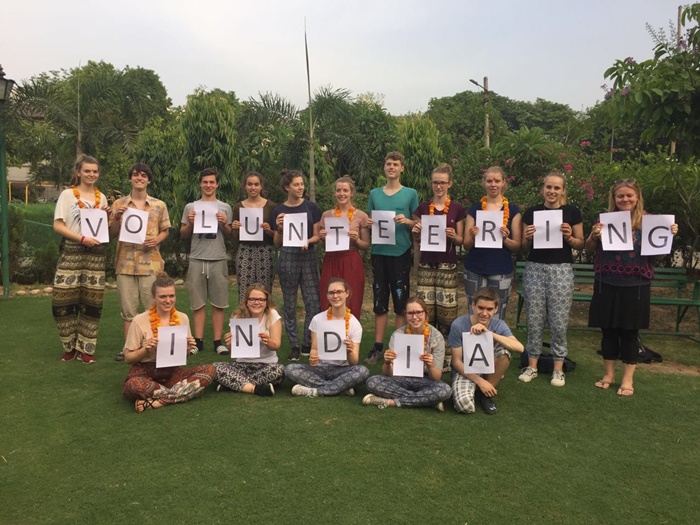 You shall find several organizations hosting volunteers in India – but our uniqueness makes us stand ahead of all. Being an India-based organization, we understand the needs of the countrymen and what exactly can be done for an overall sustainable development.
We specialize in offering safe and affordable programs, and have hosted more than 5000 volunteers in the past decade. We work closely with local NGOs and organizations in India and partner with many international organizations as well, in providing volunteers meaningful work experience at the grassroots level where it is much needed.
Our Program Advisors have designed all the programs in a way that both the giver and the receiver gets benefitted from the process. We know the value of your time and money, and we shall ensure that your contribution doesn't get wasted.
Volunteering India has a dedicated team, relentlessly working for the well-being of the volunteers and ensures 24/7 support facilities.
We promise to provide the best volunteering experience in India. If you wish to get more information about the volunteering programs in Dharamshala, Palampur, you can directly drop us a mail at [email protected]
You can also join our Facebook Group to connect with other volunteers. Also check out our Facebook and Instagram page to know about the experiences of previous volunteers and to have a look at the beautiful photos!
This Post Has Been Viewed 871 Times