There has been a surge of young students, young adults, and millennials taking gap years, volunteering projects and responsible trips all across the world. This increase in what's called 'traveling responsibly' has taken the world by storm for its essential components of 'experiential learning', giving back and cultural immersion.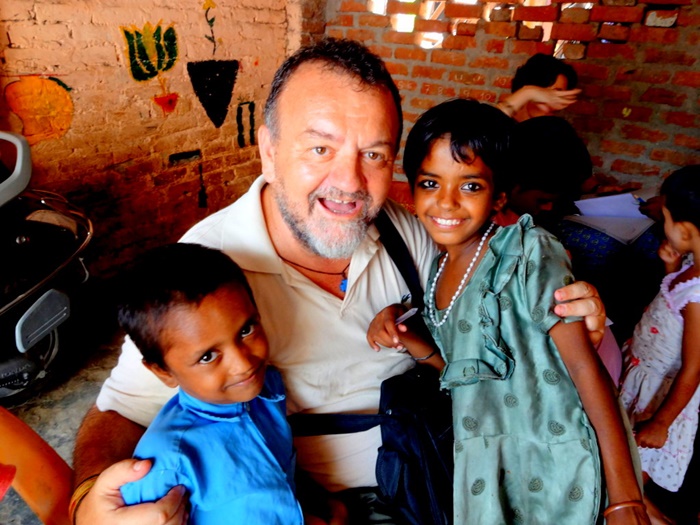 However, such trips shouldn't and aren't just limited to people in their teens and twenties. Middle-aged and senior travelers can, too, participate in volunteering trips and bring in the experience, skills, and maturity that certain projects call for and make a meaningful contribution.
Things to keep in mind as a senior/middle-aged volunteer:
Nature of Accommodation
At several volunteering destinations, the nature of accommodation is a key component for participants. While dormitory style youth hostels are a great way to meet people from all over the globe, senior volunteers looking for a personal space are likely to opt for a personal homestay. Volunteering India offers both such options.
While the volunteer house in Delhi houses volunteers in a dormitory-style accommodation, and it is also recommended for an all-encompassing experience of volunteering and meeting locals and international volunteers from across the globe.
However, for volunteers who opt otherwise, a personal homestay/hotel can be arranged at extra costs. Similarly, there is a dedicated volunteer house and a local cook and hosts to take care of volunteers and everything they need in order for them to be able to work for the local communities impactfully and comfortably.
Food Habits
Hygienic food remains a priority especially in a country that is quite (in)famous for the traveler's diarrhea. It is made available for all volunteers with a trained in-house cook for both the volunteer houses. Additionally, volunteers are encouraged to try local cuisines albeit with caution.
Willingness to accommodate in a new culture
One of the key components of volunteering abroad is to accommodate to a new culture. Culture shock is a common phenomenon when in another country. Whether it is the food, nature of social interaction, clothing, transportation amongst others.
It is important to be flexible and learn to accommodate to a new culture. India is staggeringly distinct from the West in most key respects as mentioned above and volunteers should keep a few handy tips to deal with the culture shock when in India.
Health precautions
To come into a developing country in a different setup can pose health challenges as well. From what to eat, whether or not to include raw fruits and vegetables in your diet, the kind of water intake needed amongst others. Furthermore, in case of an inadvertent emergency, the kind of insurance coverage to keep handy and the coverage it entails are things to keep in mind when heading out to volunteer abroad.
The projects that volunteer over the age of 40 can choose from are as follows: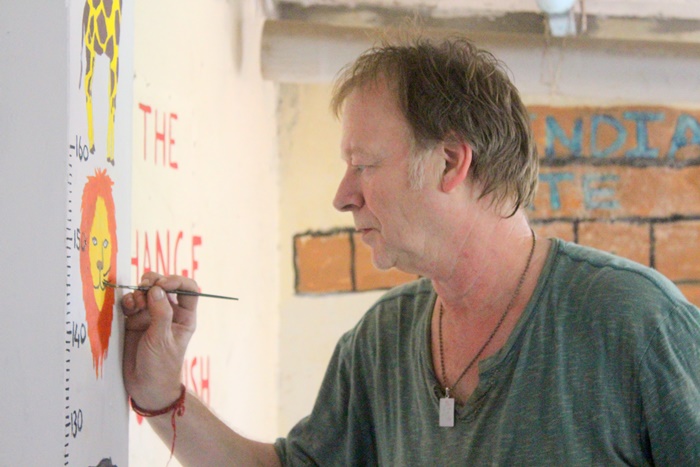 A street child is "someone for whom the street has become his or her habitual abode and/or source of livelihood; and who is inadequately protected, supervised, or directed by responsible adults". In 1994, UNICEF estimated that there were 11 million street children in India. This number is said to be a drastic under-estimation.
The Indian embassy estimated 314,700 street children in cities like Bombay, Calcutta, Madras, Kanpur, Bangalore and Hyderabad and around 100,000 street children in Delhi. In the past 3 decades, this number is bound to have risen exponentially. The street children in India are bereft of educational opportunities, and also of love, care, nutrition and most importantly the priceless childhood. Most do not know where their next meal is coming from.
As a volunteer for the street children project in India, senior volunteers can bring in their years of professional and personal experience and help the children carve a better future for themselves. Work at this project includes teaching the kids, assisting in the upkeep of the center, sharing stories and experiences with the kids and helping the staff in making the center a better place.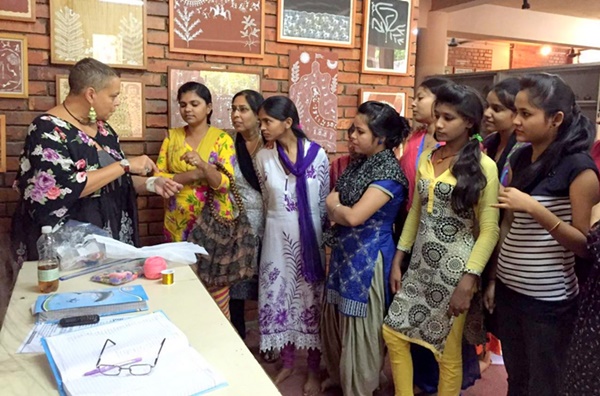 The women empowerment project in Delhi is an initiative by VolSol to facilitate a linkage between underserved women and enthusiastic volunteers willing to help. Placed in a local women's center, volunteers can help women with spoken English, cultivating skills that facilitate confident professional and personal interaction, share and exchange knowledge and experiences and assist in micro-finance enterprising ideas.
The Yoga and Adventure Volunteering in Palampur, India is ideal for people looking for a quaint break in the wilderness. With the opportunity to work with toddlers in day-care centers and help them out with their lessons and beautifying the center, the volunteers also get to take part in Yoga sessions right in the lap of the Himalayas. An optional paragliding in the paragliding capital of India is also offered in case you are also looking for some adrenaline rush.
The best part of the project is that you stay in a beautiful volunteer house in the mountains and also in close proximity of the locals that assures you of an engaging and immersive volunteering and travel experience.
This project has three different verticals – A Special Education Center, a Skill Development Center and an Autism Center and work includes vocational training and caregiving. This particular placement is based in Palampur, Himachal Pradesh amidst the Himalayan mountains.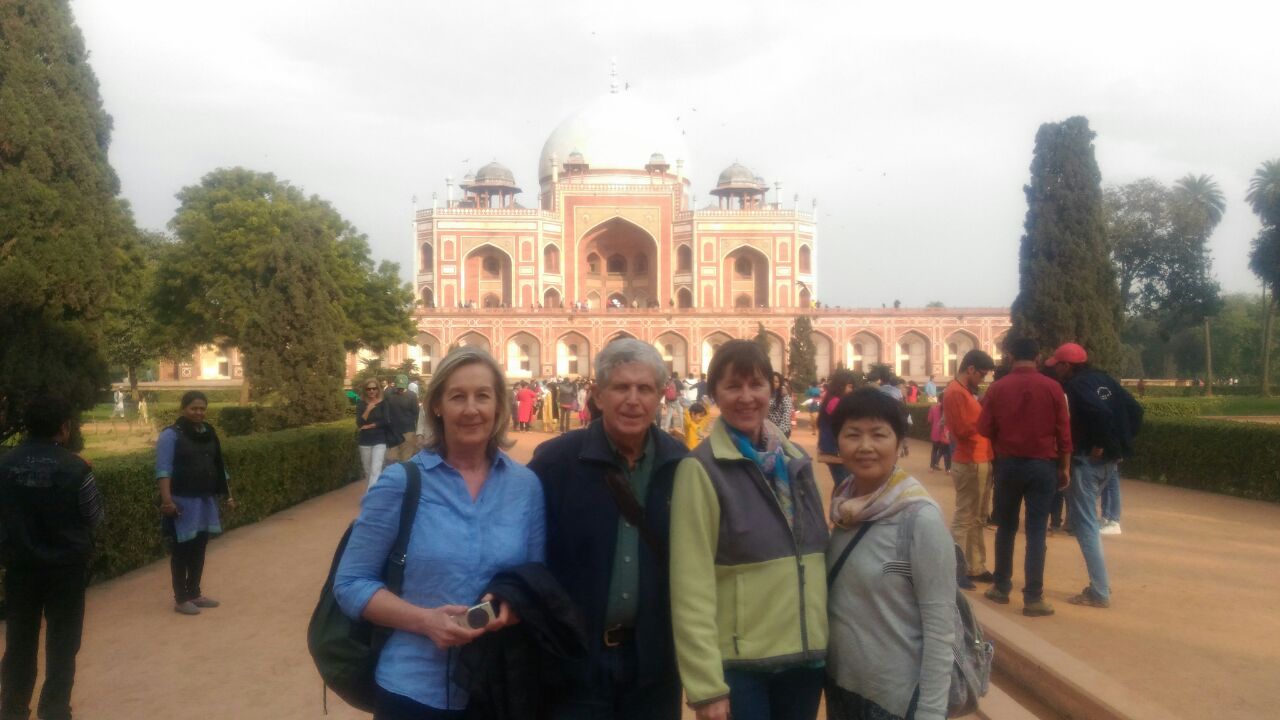 The Mini-Break Program in India is a customized experience for enthusiastic volunteer travelers looking for a meaningful break and have a paucity of time. This project entails working at a destitute children's center and assist the staff and support staff in everyday tasks.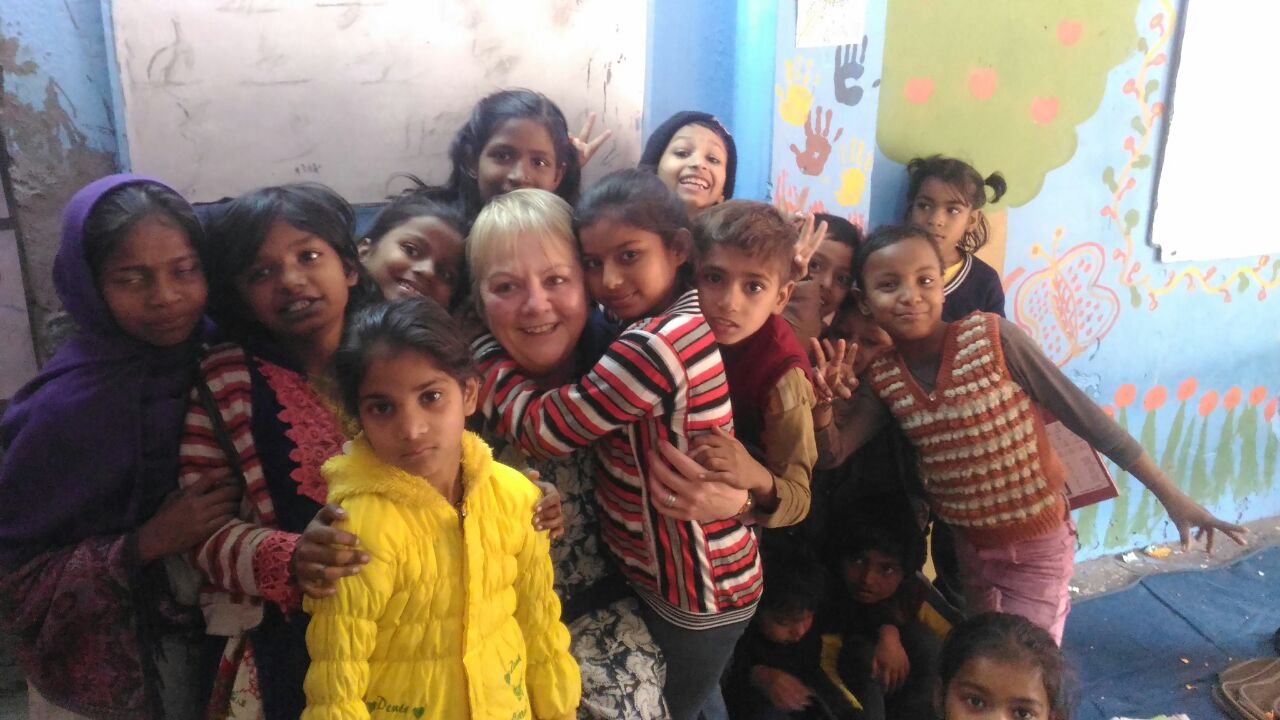 Placed in a local school in Palampur, a quaint small town in the lap of Himalayas in Himachal Prades, this teaching project is a great option to work in for all 40+ international volunteers. Volunteers can teach the students different subjects such as English, Math, General Awareness and tips on their respective area of expertise as well.
Enjoy some time taking care of Elephants in Jaipur and also the local mahouts with making their feed, bathing them and doing their first aid. Get up, close and personal with the gentle giants
What else to do?
One cannot come to India and not explore its various beautiful sites and colors. With an option to explore different cities during the weekends, VI offers some exciting weekend travel options to all 40+ volunteers. These include trekking in the Himalayas, exploring Manali, The Golden Triangle Trip that includes a visit to Jaipur, Agra, and Delhi. You can explore more about the weekend travel options while volunteering in India HERE.
Volunteering for each individual is a life-altering experience and Volunteering in India is all the more memorable simply because of the engaging and contrasting experiences it offers. Choose from wide-range projects offered by Volunteering India, plan your travel excursions, do your pre-volunteering preparation and get set for the journey. Feel free to drop a mail to our program advisers at [email protected] to get started.
This Post Has Been Viewed 750 Times