Have you ever had an unplanned, extempore trip abroad? Maybe you did. And I bet it would have been one of the most adventurous and memorable trips of your life. Volunteering in India, however, is unlike any random, adventure or holiday travel abroad. It requires one to be prepared physically as well as psychologically.
A number of international volunteers travel to do volunteer work in India; some for the Nth time and many for the first time ever. For the latter, there are a series of queries that are received by Volunteering India every year.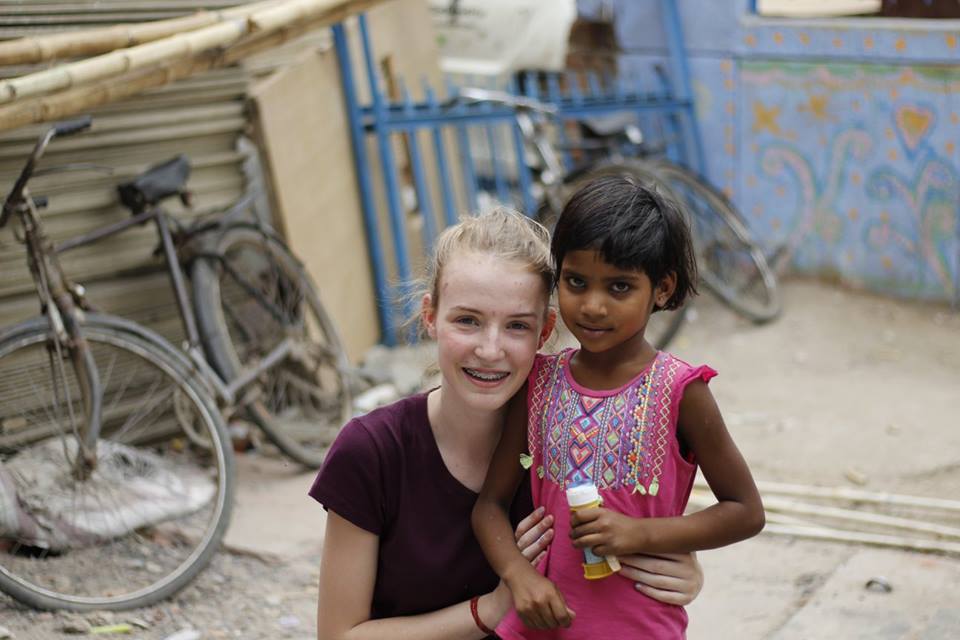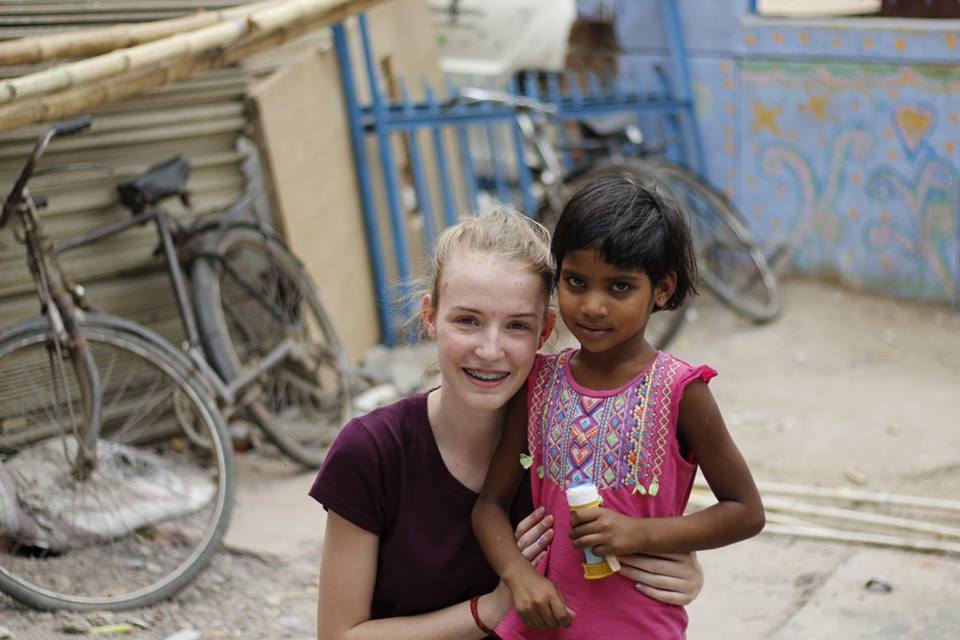 Volunteering India analyzed these queries, over the years, and to make things easier for upcoming volunteers who are willing to work in India, have created a list of some very important and mostly asked questions with their answers.
Q1. I am interested in doing volunteer work in India, where and how do I begin?
Ans. Volunteering India offers a range of safe and affordable volunteer programs in India. To join, you will have to first choose the desired volunteer project that fits your skills and interest area. Once decided, fill in the online application form provided on the website followed by online payment of the program fee.
Alternatively, if it's becoming difficult for you to decide the aptest program and finding the registration process a little tedious, simply send in your queries at [email protected] for assistance.
Q2. What does my fee cover?
Ans. The volunteer program fee covers the major expenses of a travel expedition. Below are the things that get covered in the amount that you pay the registration fee;
Accommodation

Meals

Airport pickup

Pre-departure information booklet

Orientation session by local supervisor

24*7 in-country support while volunteering
Q3.  Is there a provision for family or group registration to volunteer in India?
Ans. Certainly. Volunteering India welcomes volunteers to India in groups, with family or friends, etc. There are special arrangements and discounts available for such group volunteers as well.
Q4. Will I be received by someone from the airport on my arrival to India?
Ans. Yes! A Volunteering India representative will be waiting for you at the airport holding a placard with your name on it. He will, then, take you to the accommodation area allotted for you.
Q5. What will be the accommodation like? What facilities will be included?
Ans. Volunteers will get very comfortable and clean accommodation with a very friendly, educated and welcoming family or caretaking staff at the volunteer's house. These accommodations are well-equipped and furnished with all modern day facilities. The rooms are allotted on the same-gender sharing basis. Sometimes the accommodation is provided by the organization where you'll work; for eg. In most of the orphanage projects in Delhi and south India. Our host families and staff have experience of giving a comfortable stay to international volunteers. We also provide accommodation in volunteers home. Volunteering India maintains 2 volunteer homes in posh south Delhi localities, where all volunteers stay together and enjoy their time. For more details, you can refer to the program page of that particular location.
Q6. Is there anything I should bring along for my trip to India?
Ans. You may bring personal medicines, a sleeping bag, toilet paper, long-sleeved cotton shirts & trousers, a sweater or a light jacket (only during winters). Please don't forget to carry sunscreen cream, mosquito repellent lotion or spray. All the details will be mentioned in your pre-departure guide.
Q7. Is there any pre-requisite for attending a volunteer program in India?
Ans. Yes! There are a few standard requirements that a volunteer must match in order to join any of the volunteer programs in India. This includes;
In Palampur-Dharamsala, the minimum age requirement is 16 years. For Delhi and south India, the age limit is 17 years and above.

There is no maximum age limit. However, you should be fit to travel and work.

The age requirement for medical internship/volunteering program is 18 years old both in Delhi and Palampur-Dharamsala.

Medical volunteers and interns must submit their certificates.

Volunteers must keep a flexible approach and be ready to live out of their comfort zones. 
Q8. What are the visa requirements and formalities?
Ans. Receiving an appropriate visa for volunteering purpose is volunteer's responsibility. Volunteering India strongly recommends all volunteers to apply and get an appropriate visa before departing for India, please check with your local Indian embassy in your country for more details. If needed, volunteering India does provide with a written document which would help volunteers in getting the visa.
Q9. What should I do in case of an emergency during my trip?
Ans. You'll be provided with a pre-departure manual after you've signed up with us for a program. It'll have the entire list of phone numbers and addresses of our country coordinators and staff whom you can contact anytime in case of an emergency. Apart from this, a local coordinator is appointed at each of our program destinations in India who are available for help.
Q10. Do I need any vaccinations before I leave for my trip?
Ans. Yes, you must consult your doctor from your country well in advance and get the desired vaccinations done well before your arrival date. The most common vaccinations we recommend are: –
    Hepatitis a and b
    Typhoid
   Malaria
Q11. Will I have access to e-mail, telephone etc.?
Ans. The accommodation provided to the volunteers are located in prime areas of the city. There are several internet cafes and other utility shops available within close vicinity.
Alternatively, you can choose to carry your mobile phone and buy a local sim-card at the airport (which is available at very affordable costs) if you want better connectivity with people back home.
Note: Some accommodations also offer free internet with our program.
Q12. Do I need to carry cash for my personal expenses or are there ATMs available?
Ans. You can carry cash for your personal expenses for a fortnight ($100 approx). However, ATMs are always a better and safer option, which would accept your international credit or debit card.
Q13. Will I have time for sightseeing & in-country travel?
Ans. Post volunteer work hours, you'll have the evenings to yourself. There will be plenty of time to explore the city of your placement. You can utilize weekends for in-country travel. Volunteering India. also, provides weekend city tours for volunteers and you can book these trips well in advance.
For more information about costs and other related information on our tours, you can write to us at [email protected]
Q14. What to wear while volunteering in India?
Ans. India is a country of cultural ethics and intact traditions. Volunteers must refrain from wearing short and revealing clothes. They can wear casual clothing, including jeans, t-shirts, shorts till knee length, capris etc.
Q15. How early should I apply for volunteering/internship program in India?
Ans. We process applications on first come first serve basis. It is, thus, highly recommend that interested candidates must fill in their applications well in advance to secure the spot for their desired project.
Q16. What documents do I need to submit while filling the application form?
Ans. Volunteers need to submit their resume along with one photograph.
Q17. Where are projects located in India?
Ans. Volunteering India has program placements at 2 different locations.
   Delhi
   Palampur-Dharamsala
Q18. Can you accommodate special diet or is it same for everyone?
Ans. Yes, we do cater according to the need of the volunteers. For eg, if you are lactose intolerant or may require a gluten-free diet, feel free to let us know and we will take care of it.
So, now you know. And, while, we have tried to narrow it down for you, if you still haven't found the answer to any specific query of yours, simply send it across to [email protected] and expect a response in a jiffy.
This Post Has Been Viewed 748 Times