O, wind, if winter comes, can spring be far behind? – Percy Bysshe Shelley.
2020-21 haven't been nice enough to us, and we suppose that you've quarantined yourself at home during the Spring Break this year. But as we've tiptoed into September and now that winter is here, Spring will follow suit. And do you have any plans for your Spring break 2023? Here's a little suggestion for you – how about taking a volunteer trip to India to spend an alternative spring break?
India has always been a popular country for travelers since ages and in recent times, more and more Westerners are traveling to this part of the world to experience cultural diversity and chaos of all sorts. A good addition to this experience is leaving a positive impact on the lives of the locals during the journey.  Not only will this enrich your traveling experience but also add a lot more value to your life. You'll learn how India has been shaped over the years and what actually the life in India looks like!
While you'll come across several articles on the website regarding what to pack for your trip to India, where to travel in India, the do's don'ts, what to eat while in India, let's shift your focus to the volunteering part, and everything will follow suit.
Volunteering India facilitates several projects and opportunities that encompass a variety of experiences, require a diverse skill-set, and assure a well-rounded project placement. 
Where to volunteer in India?
India is almost similar to a mini-continent, owing to the geographical vastness and the topographical diversity. Of course, when you think of traveling to India, you need to make up your mind about where and why do you want to volunteer. 
With us, you can volunteer in the capital city of the country, New Delhi, which has been the capital since the Mughal Era and the British Rule. Delhi has a rich past and holds on to the heritage while as it tries to cope up with modern-day 'development'. A city of staggering contrasts, with swanky malls and sky-rise buildings and at the same time flourishing slums – kind of like the rapidly industrializing Britain of the twentieth century. 
The other volunteering placement site is at Palampur, near Dharamsala, in Northern India. This is a small town, surrounded by the Himalayas. Palampur is not the quintessential big city as Delhi is, and lacks in educational and employment opportunities. However, the countryside charm is not lost in Palampur and makes it one of the most peaceful places to be in. 
Apart from these two cities, VI has some exciting volunteering and travel opportunities as well. One is the Golden Triangle Tour, where participants e to explore Delhi and Agra (the city that houses the Taj Mahal) and volunteer at an elephant camp near Jaipur, Rajasthan.
Which are the projects suitable for Spring Break?
Depending on the duration of your Spring break, you can choose any project any you want. However, we recommend the following :
Medical Internship/Dental Elective in Palampur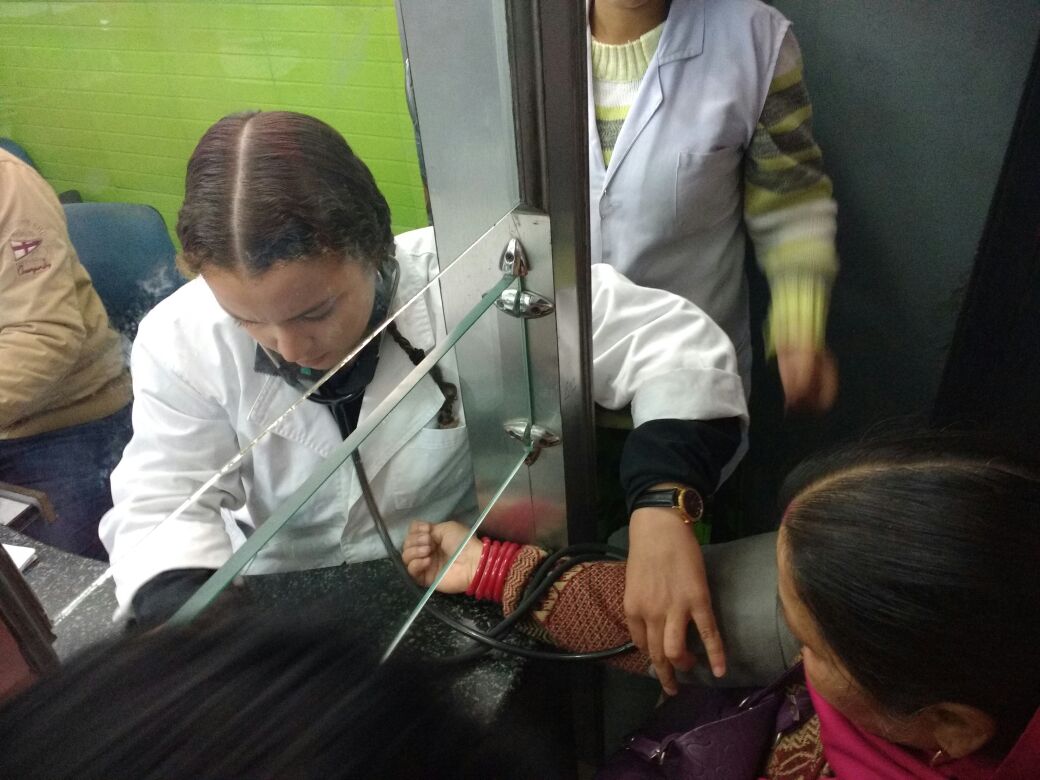 All those pre-med, medical, and dentistry students looking for international work experience can choose to intern at Palampur. Work will be allotted to the interns on the basis of their knowledge and skills. The main task would involve shadowing and helping the professionals while taking care of the patients and maintaining a set of routine tasks as per assigned.
In case you choose to come in a group, Volunteering India can organize for health care or dental camps, where you can reach out to more people and gather more knowledge about the diseases that people in this part of the world are most affected by.
Child Care Program in Palampur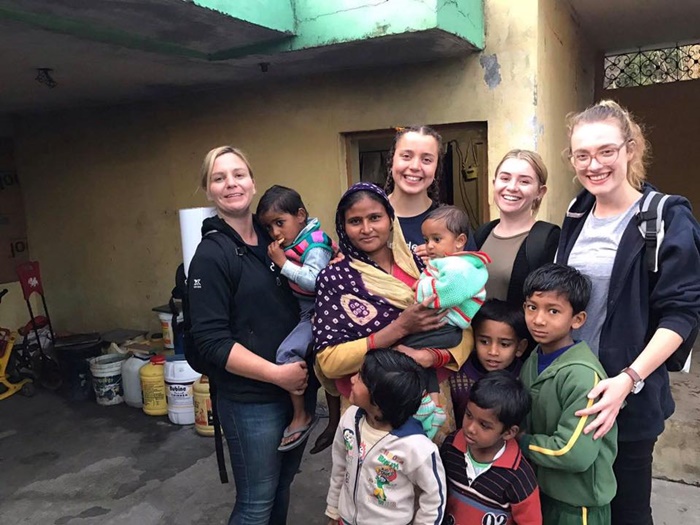 Do you love spending time with toddlers and think that you can befriend them easily? Then this program will perfectly suit you. Devote 2 weeks for these little ones, share your love and happiness with them, take care of them, and feed them. You can also teach and play with them, as well as try to use your creative cells to make the child care centers more attractive and vibrant.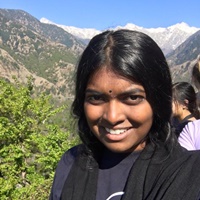 Branavie, from University of Sydney:

"Thumbs up for Volunteering in Beautiful Palampur!

After returning just two weeks ago, I can't help but rave about how amazing my experience was in India. Even though I have traveled to India before with my family, this was a totally different and so much more special experience for me.

The guys who work for Volunteering India in Palampur, know Palampur inside out and have years of experience running volunteering programs in their beautiful town. They are definitely not short of knowledge and are so friendly, so there's no way you feel left out. They set you up at placements suited to your field of study and are happy to hear what you're interested in and work with you to ensure you have the most rewarding experience for yourself and the most beneficial for the community. There was also a group of school students while I was in Palampur who had come on an expedition camp and their goal was to paint three Childcare Centres within a few days! It was incredible what they had achieved in such a short space of time. There really are so many ways to volunteer in this small town, and every experience is so rewarding!"



Street Children Project in New Delhi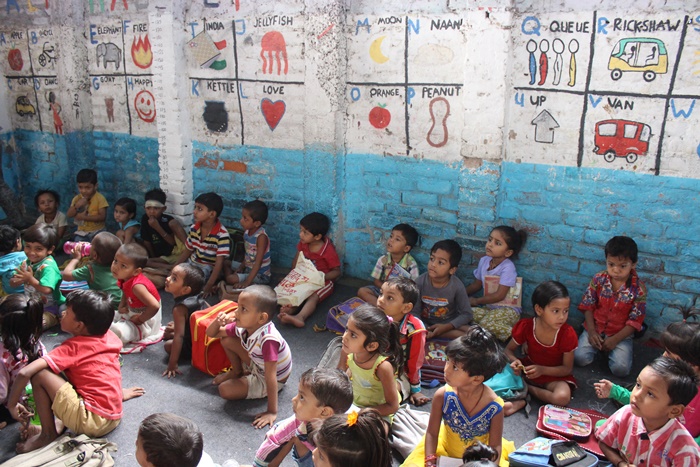 There are nearly 1,75,000 street children in Delhi who are deprived of everything that they deserve that this age. We have partnered with several shelter homes in the city, where these kids are provided with food and basic education. Our previous volunteers have played an important role in shaping the lives of kids, and we hope that you too can be a part of this change and contribute to making life a little better for them.
Women Empowerment Project in New Delhi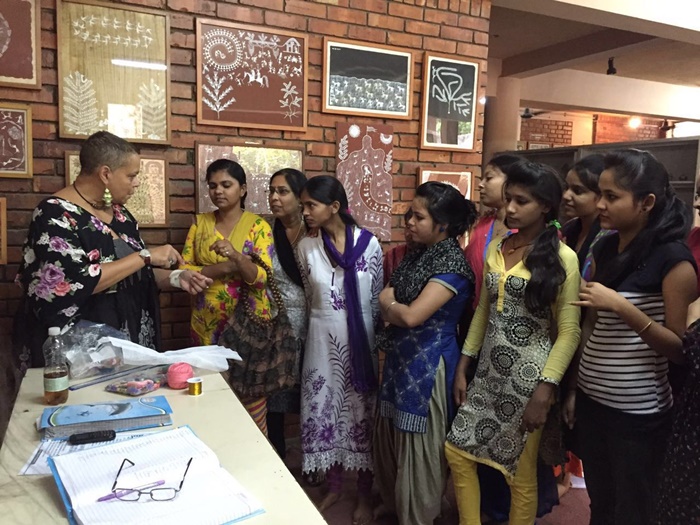 This project focuses on the welfare and development of women belonging to the poorer sections of the society in New Delhi. If you feel you have the potential and leadership qualities to guide these women to lead a better and respectful life, then be a part of this project and contribute towards their upliftment. Your main tasks would involve teaching English and provide computer training, as well as to provide some vocational education like stitching, and making arts and crafts. 
Childcare Program in New Delhi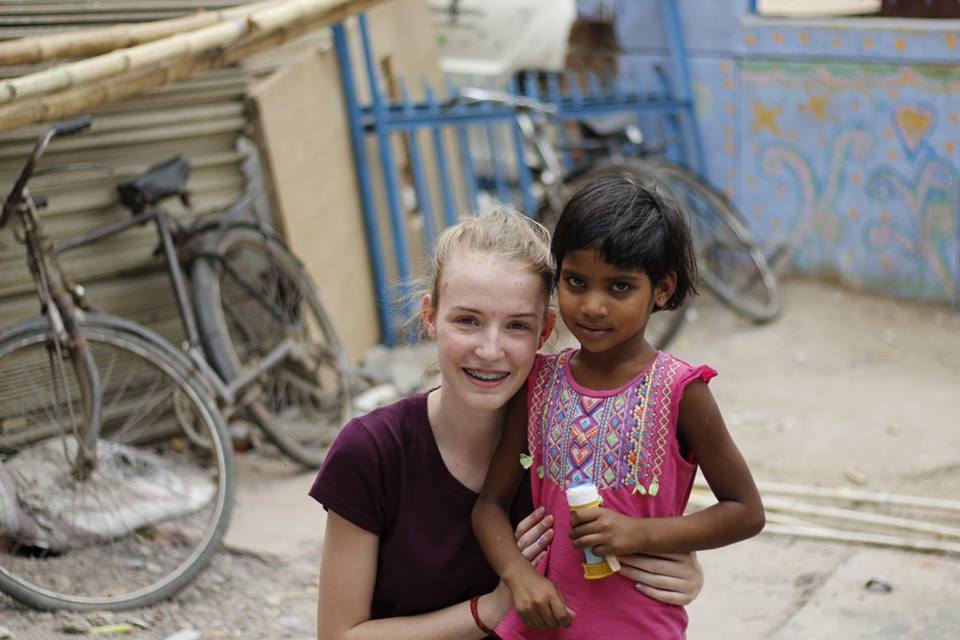 Working at an orphanage is always a fulfilling and enriching experience. You will get to spend time with those little ones who have never received parents' love, and all they need that much affection from you. Volunteers in the past have had such beautiful times at the orphanages that they had to leave teary-eyed. Working with these kids, you'll get back more love than you give. Make the most of your spring break by opting to volunteer for the orphanage projects in India, and help these little ones to dream for a better future.
Mini Break Program in India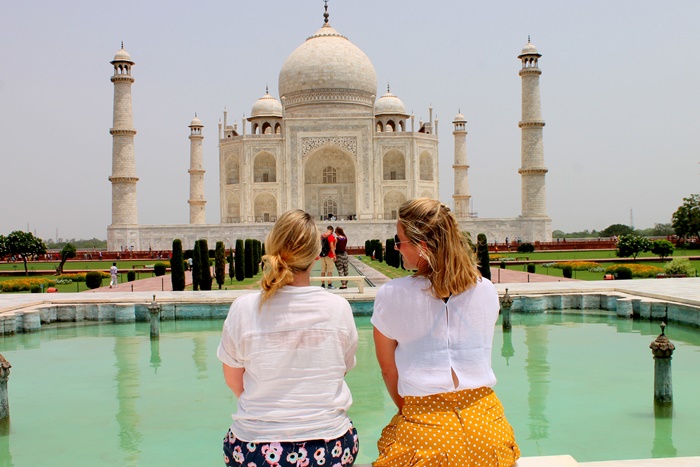 This is an exclusively crafted program for the high school/ college and university students where participants are given ample scope to explore the history and heritage of Delhi and Agra while contributing towards the shelter homes where the street kids dwell.
Volunteers need to engage themselves in teaching the kids through activity-based learning, during the weekdays. On weekends, there are extensive tour plans made by our travel experts.
We'll make sure that you make your spring break worthy by volunteering in India.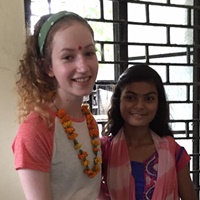 Rachel, from Aberdeenshire

"Apart from being an absolutely beautiful country where I made so many fond memories, I will always remember India as the place where my awareness of other ways of life grew tremendously. Spending time in the slums of Delhi made me realize that not only am I incredibly fortunate and that there are still so many things to be happy about in life for those who have much less. The children in the school we volunteered in were so full of happiness and stories to share with me. I have never been more inspired by a group of people that I was of those children. As one of the youngest members of our group of volunteers, I feel I learned a lot about independence and responsibility, both from my surroundings and from other group members. Most importantly of all, the volunteering journey to India has taught me things I never realized about myself, and I hope to be able to apply my newfound hope and open-mindedness to my everyday life."
What are the accommodation and food facilities provided to the volunteers?
Volunteering India provides comfortable accommodation to all, at the volunteer houses located in suitable areas where there's accessibility to almost everything – starting from ATMs to medicine shops and even malls!
In New Delhi, participants are accommodated in our volunteer house in South Delhi. Rooms are allotted on a sharing basis, and there's WiFi, hot water, filtered drinking water, satellite TV, and all other provisions. Volunteers will be served hot and healthy meals on all weekdays. For weekends, we give our volunteers the chance to explore the local food, and savor the delicacies!
The volunteer house in Palampur has a perfect location, and you can see the Himalayas from the rooms itself! What more can you ask for, when you wake up each day to gaze at the snowcapped mountains? Neat, clean, and extremely spacious – you can make yourself absolutely comfortable here. There's a kitchen which you can occasionally use to cook, although meals will be served to you on all weekdays.
Which places can be seen while volunteering in India?
Now that you know of our project locations, you must have understood that you'll get to see Delhi and Palampur extensively during your stay. More so, because you'll be in touch with the locals, you will have the advantage to explore unlike many tourists do.
On weekdays, you'll get free from work by 5 PM. You'll go to the nearby markets and restaurants to grab a quick bite, or plan to visit some monuments if you are in Delhi.
There are so many things to do in Delhi that you might fall short of time! So make your plans effectively, and try to cover as much as you can.
You'll get to do a lot of things while in Palampur, the Tea Capital of India. The best part is that you'll get to indulge yourself in trying some adventure sports like paragliding or trekking.
You can also choose for weekend tours to Agra and Jaipur while in Delhi, and to Mcleodganj and Amritsar while in Palampur.
Our in-country coordinators will assist you if you need any sort of help. We'll ensure that you have a comfortable stay during your volunteering journey to India.
Check out our programs and start planning for an alternative spring break program, now!
This Post Has Been Viewed 1,176 Times