The global pandemic has put a pause on traveling across the world and if you've been longing to travel to India sometime this year, then there's still hope… you can still plan your trip and make the most of it. There's no better way to spend your Christmas than taking a volunteering trip in this jovial 'season of giving'.
Get set to travel to a new country, live with the locals and make a difference to the lives of the people – a gesture that'll be at the top of your good karma list.
Scroll down to find out why you shouldn't wait too long and finally take the plunge to volunteer in India this holiday season.
1. Celebrate A Compassionate Christmas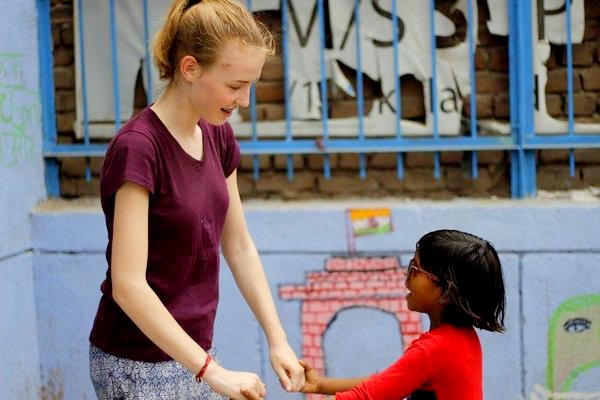 Nelson Mandela had rightly said, 'Our human compassion binds us, one to the other – not in pity or patronizingly, but as human beings who have learned how to turn our common sufferings into hope for the future.' And in this very spirit of compassion, take the vow to celebrate Christmas in India, with the underprivileged people, as their companion, as their ally and contribute to their lives, in whatever little way possible. Be the Secret Santa for the poor kids or bake a cake for people around you, a simple act of kindness goes a long way. No matter what you choose to volunteer for, your love will touch the lives of those you'll work for.
2. For the range of volunteering opportunities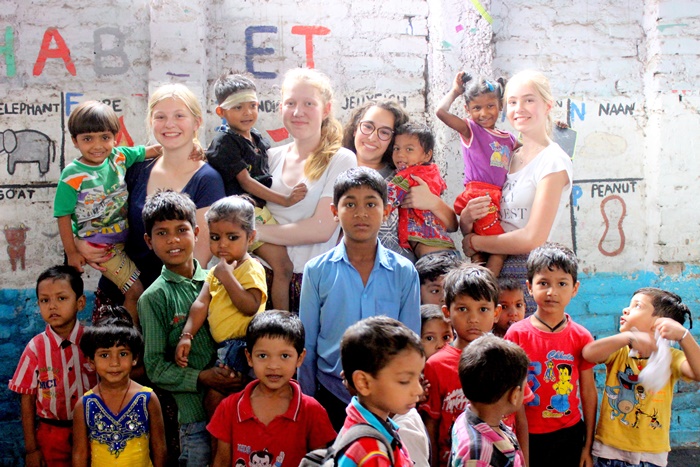 Volunteers who are good with kids and help turn the crying faces into smiles in a jiffy, opt for the orphanage project in Delhi. And the ones who have a passion to work for the differently-abled, go ahead and try changing the lives of children in a disabled care center in Palampur.
If you're passionate about women's issues and a feminist in the making, mark your presence in the Women Empowerment Project in Delhi. And how do you prep yourselves for the project work? Well, from designing games for kids to making interactive lessons, games and visual cards, from acquainting yourself with the women's issues in India to having an open mind about working tactfully with children with mental disabilities – work on any of these projects to get a perspective on the issues that plague the developing country and make a positive contribution.
3. Discover how Christmas is celebrated in India
India has a long history of being ruled by the British while certain French and Portuguese colonies existed in the region as well and that paved the way for the spread of Christianity in this country. As Christianity mingled with local customs, traditions, and language, newer and distinct ways of Christmas celebrations came into being.
Volunteering in India during this time of the year will give you a prominent glimpse of the merriment, fun, and frolic. From the world-renowned Sacred Heart Cathedral in Connaught Place to St. John' Church in the wilderness of the Himalayas, experience the ringing of festive bells this year in India.
4. For the Himalayan Snow
Even though India is a tropical country, the northern part, bordered by the Himalayas, experiences good enough a chill that comes from the winter snow. From the Triund Trek in Dharamshala to strolling on the snow-laden streets of Manali, you Christmas in India will be an absolute stunner!
You can take several weekend trips to the mountains during your volunteering stint in India and explore the Christmas Carnival of Shimla, Mcleodganj or even in Manali. Sit at a cafe with a cup of hot chocolate and freshly-baked muffins, and listen to the carols while soaking in the Indian vibes!
5. For The Christmas Shopping In India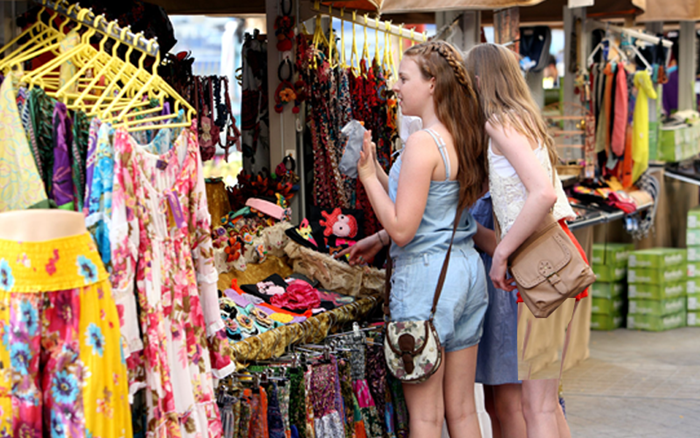 Not just the 'season of giving', Christmas is also about fun, frolic and oodles of shopping. It's fine if you treat the shopaholic in you and fill your bags with souvenirs! Whether it's about buying the Indian handicrafts, antique and junk jewelry, or shopping at the Tibetan Markets, make sure you have your luggage allowance sorted before you head out for some serious indulgence!
Markets like Sarojini Nagar, Kamla Nagar, Lajpat Nagar in Delhi has tons of Christmas goodies whereas Connaught Place, Hauz Khas Village, Dilli Haat are amazing too! Don't forget to check out the 'German Christmas Mela' in Delhi, arranged by the Indo-German Chamber of Commerce at the German House, Chanakyapuri.
6. For The Christmas Food In India
Well, yeah! You'll find amazing plum cakes, puddings, and gingerbread at almost every bakery in New Delhi. Not just that! From Goan Christmas Dishes, Anglo-Indian Christmas Dishes to Syrian Christian Dishes, savor each morsel, especially with the Christmas special dinners offered throughout Delhi during this time of the year!
And if you're volunteering in Palampur, you can head off to Mcleodganj to gorge on some delightful bowls of soup or sip on cinnamon coffee and binge on momos too!
7. For Spending New Year's Eve in a New Country
The festive season doesn't limit itself to just Christmas when the New Year will come knocking in a week's time! Extend your festivity till the eve of New Year, while in India and make it worthy! Even though it's going to be super chilly, lighten up the New Year's Eve with a campfire in Palampur or while exploring the hustle and bustle in Delhi. You could also spend your New Year with the people in your project and help out with decorations and prepare some good food for the day. To say the least, you're definitely gonna have an amazing beginning to your year!
8. Celebrate With A Bunch Of New Friends
You've always celebrated Christmas with your family and friends back at home, but this time, how about making friends out of strangers and living the festive days with them? While working at the project, you'll surely get to meet some like-minded people from different parts of the world, volunteering in India.
You'll get to bond with them in the course of time and what can be better than celebrating Christmas with them? You can plan a small party at the volunteer house (our coordinator will help you!) or go for a fancy dinner and share gifts among yourselves!
When volunteering in India during Christmas, share and pass on your own traditions or simply soak in the local vibes and experience their traditions. We can assure you that it'll be one of your best Christmas holidays, ever! Your heart will be filled with joyous memories, and they'll linger on your mind for long!
Drop us a comment to tell us what excites you to volunteer in India or write to us, to book a spot for you at [email protected] – our Travel Experts will soon get back to you with more information!
We hope to host you soon!
This Post Has Been Viewed 729 Times