The best thing about summer is, a school's out and you have all the time in the world to tick off some bucket list experiences before it gets too late! While many opt for traveling abroad somewhere exotic, many, on the other hand, plan upon doing something meaningful with their time, like volunteering at an animal shelter or working with underprivileged children. What if we tell you that you can travel abroad to some of the most beautiful countries and also make a positive contribution, at the same time?
As a backpacking paradise, India sits right at the top of many people's wanderlist. For its chaos, excesses and its natural beauty, glorious history and definitely its spirituality. And how does a first time traveler manage to get a glimpse of this beautifully and overwhelmingly big and diverse country over a short summer break?
Well, we understand how precious those 2-3 months of summer breaks are to you and that's why we have worked our an all-encompassing volunteering and travel opportunity into all our summer programs so that you can get the best of both worlds!
Take a look at our Top 5 Summer Volunteering Programs for you to participate in 2023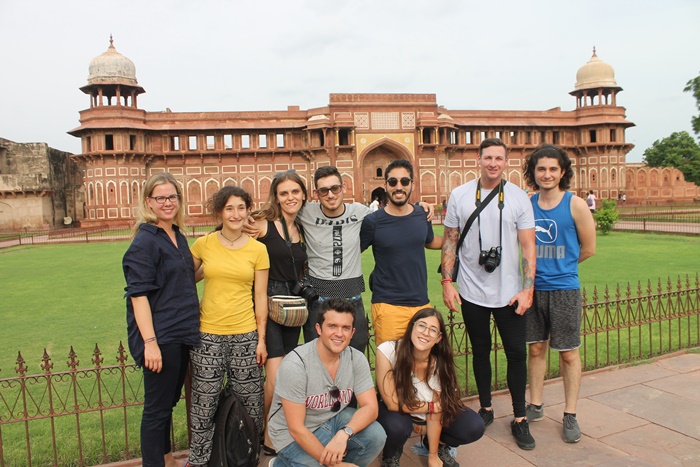 There couldn't be a more meaningful way to travel in India! From experiencing the cultural and historical highlights in Delhi to touching the lives of a few little bundles of joys as a childcare volunteer to teaching positivity and giving hope to some children without homes; There's much more to this program that's ought to leave you feeling a happy travel high.
As part of our community development initiatives, you will be playing a big part as volunteers working with these children leaving a positive impact on their lives. And when you're done with your voluntary work duties, you're free to explore the winding streets of Delhi and shop to your heart's content at the local markets. Leaving behind Delhi, we'll be taking you on an all-encompassing North India trip starting from a Himalayan trek in Palampur to witnessing the Historical marvel of Taj Mahal in Agra.
Beyond the thrill of the many amazing road trips and some fun time with the kids, you can also enjoy the mountain-facing rooftop cafes in Palampur, the Golden Temple in Amritsar, Royal forts in Jaipur, and, a beach week in the hippie paradise of Goa. Apart from high school/ college students, gap year travelers, solo travelers, and backpackers also join this group to have a unique experience in India.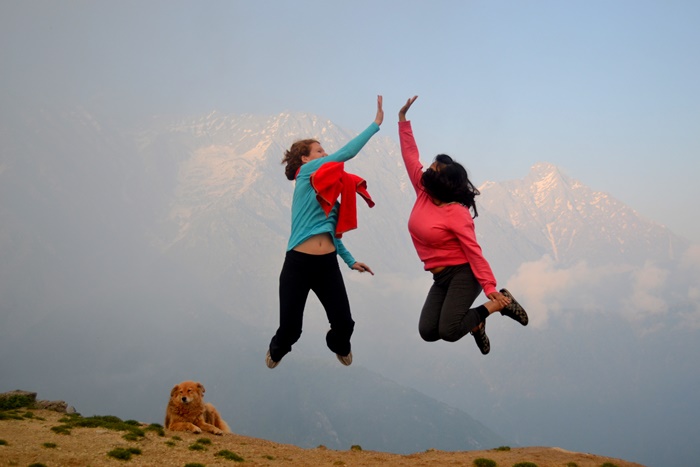 Put on your traveling pants this summer and get ready to explore the 'Dilwalo Ki Shahar Delhi' (Delhi, the city of people with big hearts)! This 2-week special short program in Delhi is all about experiencing the best of the capital city of India. You will be working as a volunteer with our Street Children Program in Delhi where you will become a teacher, a fun play partner, and a keen motivator for some underprivileged kids. And, when there's no volunteering work on the weekends you can go about and experience the many historical sites and bustling markets that this city is bustling with.
Your first weekend is going to be an exciting road trip out to Agra, where you can feast your eyes on marvelous Mughal architecture and the historical landmark of India and a New Seven Wonders of the World, The Taj Mahal! On your second weekend, you will get down to exploring Delhi like a true traveler. From the architectural marvels of Qutub Minar and Humayun's tomb to the Indian counterpart of the 'Arc de Triomphe'- The India Gate, from the spicy delectable local foods to the awesome shopping hub, Delhi, and its puzzling streets will remain etched in your memories forever!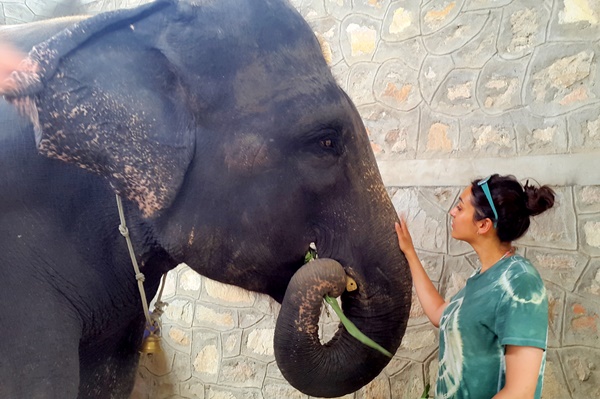 As the name suggests, our Golden Triangle voluntour will be covering three of the most popular traveler hotspots of India- Delhi, Jaipur, and Agra. Our elephant volunteering program is a great way to experience the lush countryside of India and of course the unfaltering love of these long-trunked gentle giants.
Your journey will kick-start with a short orientation in Delhi and a marvelous city tour. Next up, you will be transferred to Jaipur and this is when you get to experience an Indian train ride. Trust us, it is going to be a different kind of experience. Pull up your socks as soon as you reach the elephant village for your volunteer work starts today.
From bathing these giant creatures to preparing grand helpings of food for them, your volunteering experience is all going to be about the welfare of these elephants. On your free time, you can get to exploring the Palatial city of Jaipur. Next up, after the volunteering program is over you will move ahead to Agra, the city of the great Mughal landmark- Taj Mahal. You can have more than your fill of historical exploration in this city and still never get enough of it, such is its charm. So are you ready to have a few weeks of fun, frolic, and travel in India?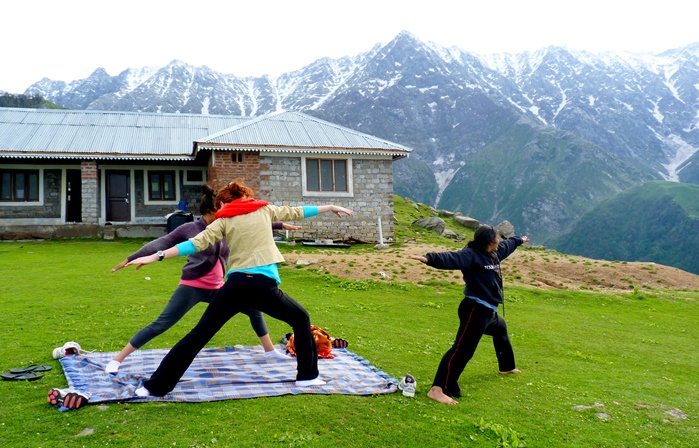 How would you like to explore a quaint little town tucked away in the foothills of the Himalayas? Palampur, also known as the Tea Capital of Northern India is our destination for this program. Centered around tea gardens and pine forests, spending a few days in this beautiful town is going to be all that you ever imagined about your time in the Himalayas. And really what could be more enchanting than Yoga sessions right in the middle of fresh mountain air and amazing sceneries.
In the two weeks of this program, you will be joining a daycare center as volunteers and work for its renovation and maintenance- so that the children can have the best environment for spending their days. In the evenings, you get to attend Yoga classes in the lap of Mother Nature. And if an added thrill of adventure is what you need to top off this Himalayan experience, then a weekend trek to Bir-Billing and a paragliding experience soaring high above the Himalayan ranges is just what you need. One of the most popular paragliding destinations in the world, this is sure going to be an experience of a lifetime!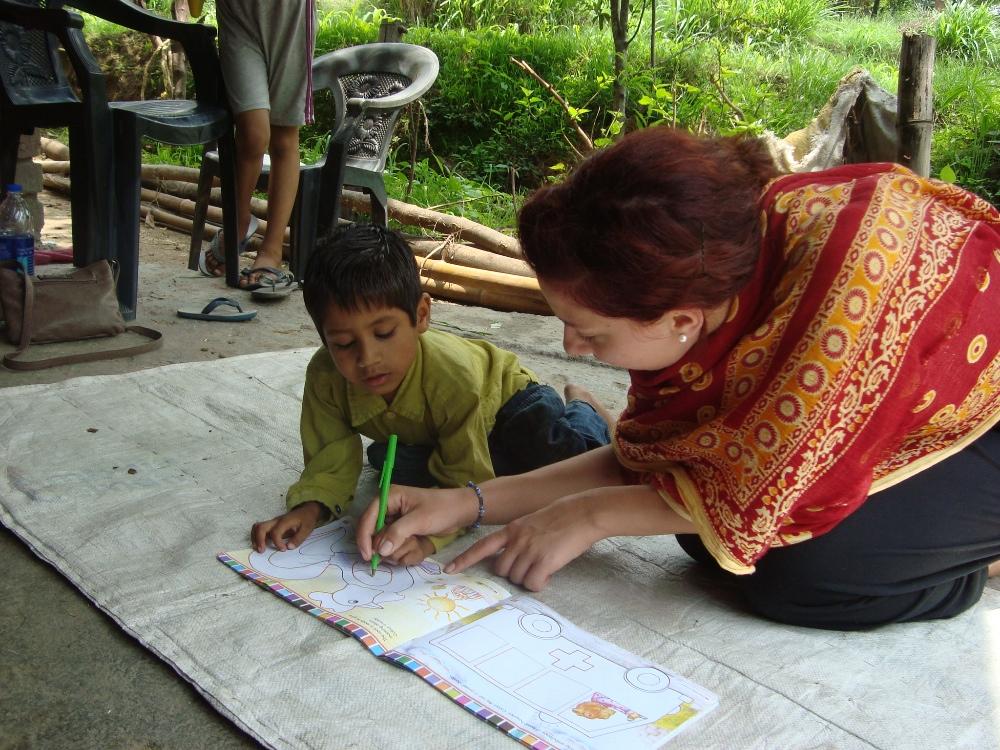 Another one of our popular volunteering projects, right in the lap of Himalayas, is the teaching kids of a primary school. You could help the young learners pick up some English, help with Math lessons, take some art lessons if you are good at that. What's the best part of the project? Well, the opportunity to live in a quaint surrounding in a volunteer house with a lot of other volunteers. Here you'll not only interact with the locals but also have some bonfire sessions with other volunteers amidst the cool Himalayan air, bidding summer worries of a tropical goodbye for the time you are there.
If you don't have a time crunch and want to get deep into exploring India, you can even group one or more of these programs together and have yourself one amazing Indian adventure in 2023. Summer is not far away and it is always better to start planning ahead to secure your spot in these programs. So get going now and book yourself a spot TODAY. Don't tell us later we didn't tell you! Drop us an email at info@volunteering india.com to secure yourself a spot.
This Post Has Been Viewed 2,518 Times