Thinking about volunteering in India this year but boggled with a lot of questions?
No worries!
We know that having doubts is quite natural and thus, we are here to help you clear them. While you will certainly have some specific questions in mind that you can shoot at our Program Advisors, here are a few common questions that'll surely pop into your mind before volunteering in India.
Scroll down and read to find answers to those questions!
1. Where would I be placed?
As a participant, you have the freedom to choose the program that suits your preferences and interests. We always encourage our volunteers to work for a cause they can connect with. While you would not need any special qualification to join the children related projects, you would definitely need to be a medical/ nursing/ dental student or professional in order to be a part of any medical program.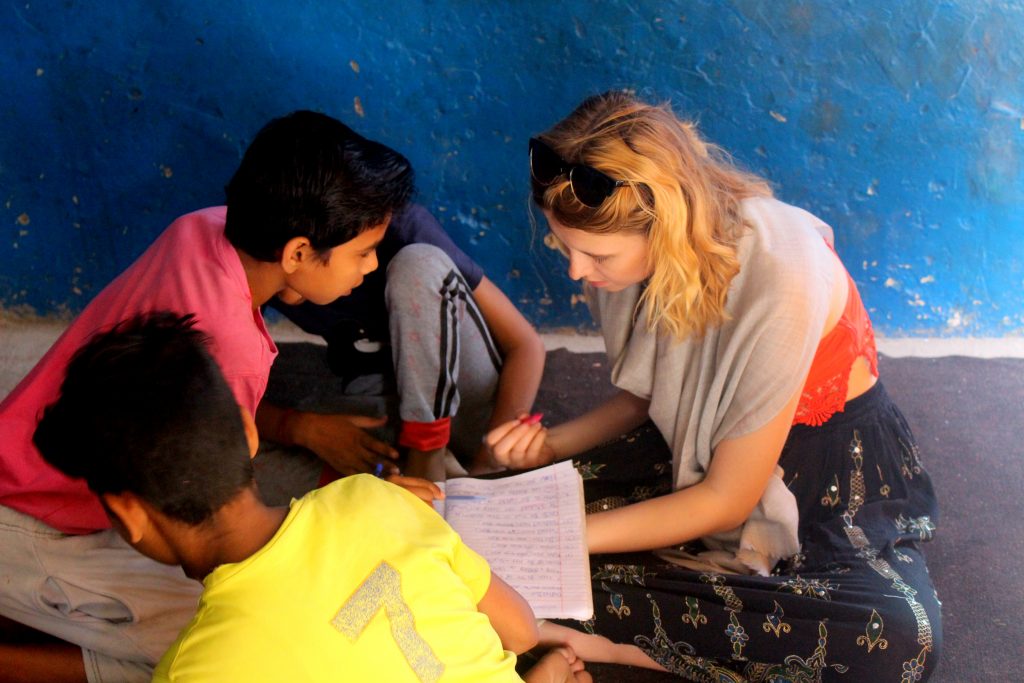 Once you choose and send a query/ apply for the program, our Program Advisors will be in touch with you, guiding you further about it. We usually forward the interest and request to the ground level (organizations, NGOs, schools, hospitals etc whom we work in collaboration with) and after they confirm your placement, we will inform you about the same. It would take about 7-10 working days.
2. What kind of work will I have to do?
Quite obviously, your work will vary depending on the program you choose. For those who love to be with children, can opt for the Street Children Program or any other ChildCare Program, wherein the main tasks would be to look after the little ones, shower them with adequate love & care, listen to them patiently and help them dream of a better future. You can also teach them rhymes, tell them stories, as well as carry out some activities through which they can learn.
On the other hand, volunteers choosing the Teaching Program will have to focus more on the English and Maths lessons, as well as other subjects like Science & Geography. You can also teach them how to draw, make origami, sing & dance etc. Volunteers, together, often take up the initiative to paint the classrooms, in order make the environment more lively and kids' friendly!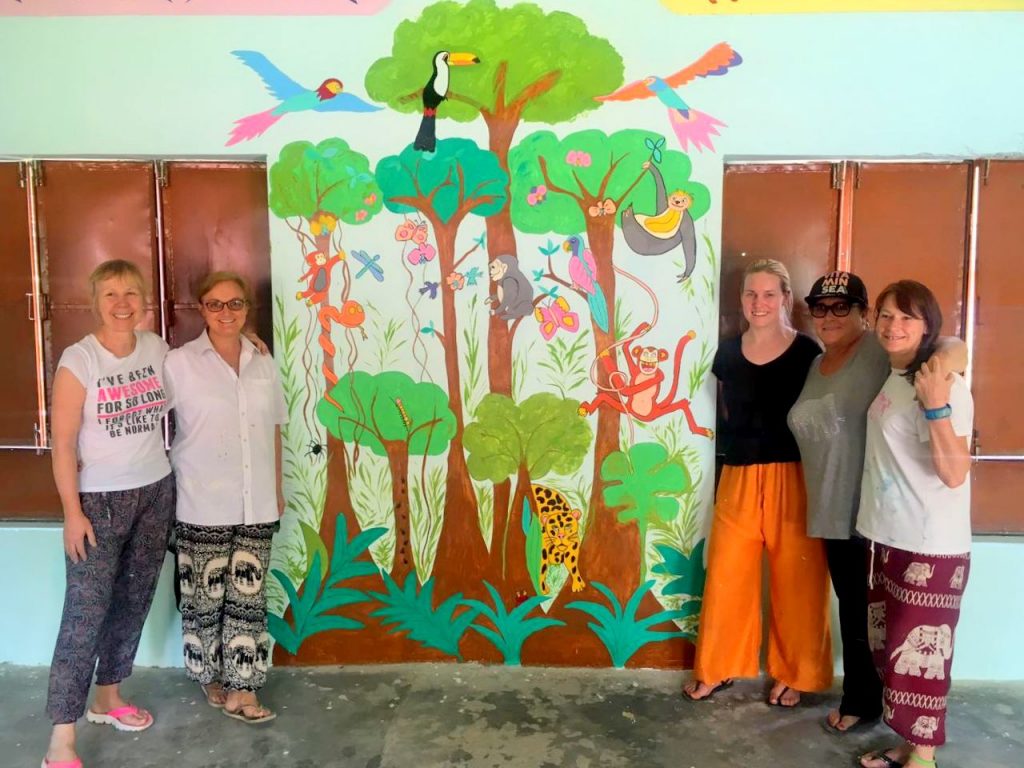 If you choose the medical/ dental programs, you'll mostly be working with the professionals, shadowing them and following their instructions. You'll be assigned work as per your knowledge and experience. It'll be a great first-hand learning opportunity for you.
Being a part of the Women Empowerment Program, you'll be working with underprivileged women, helping them to earn a better livelihood by teaching and guiding them towards alternative earning methods. Help them strengthen their communication skills and provide guidance for nutritional and wholesome diet.
For those joining the Disabled Care Projects, let me tell you that it's going to tough and challenging, but equally satisfying. You'll be working for the people with special needs, helping them in their day-to-day lives, making things a little easier for them.
3. Why do I need to pay to be a volunteer?
This is a very common question that we are often asked. But as they say, "There's nothing called a free lunch in this world". When you pay to volunteer, it includes your Pre-Departure Guidebook, airport pick up, accommodation and meals, project placement and 24/7 in-country support. A part of the money also goes for the project development and sustainability of the people associated.
4. What will be the best time to join the volunteering program in India?
When you think of doing some good work, any time would be perfect for you! We always suggest our volunteers to make use of their Spring Breaks/ Summer Breaks/ Winter Breaks to travel and volunteer in India. Our Summer Volunteering Program is quite popular, mostly among high school/ college/ university students.
However, if you are talking about the weather conditions, then the best time would be from October to March when it's cool & pleasant, and you can also travel peacefully.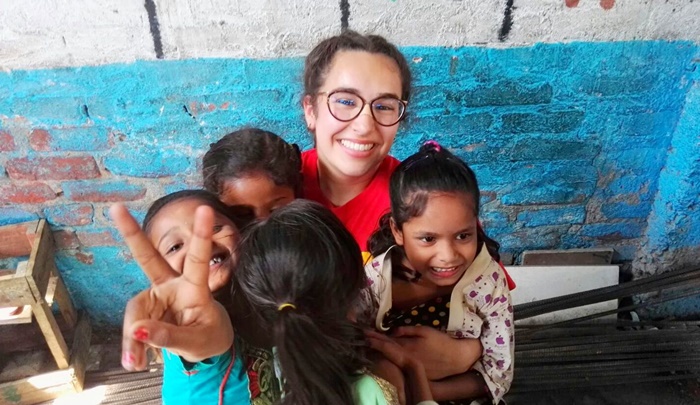 5. How many people will be volunteering with me?
This usually varies, and we can never assure you the number of peers you'll be having. Mostly, there are about 15 – 18 volunteers at one location for a particular starting date, sometimes the number goes up to as much as 35 – 40 during the summer season. At the placements, 3 to 4 people usually work together, not more than that.
You can join our Facebook Group and connect with the volunteers who'll probably be traveling on the same dates that you have chosen. This will be a good chance to bond with them, even before you meet them.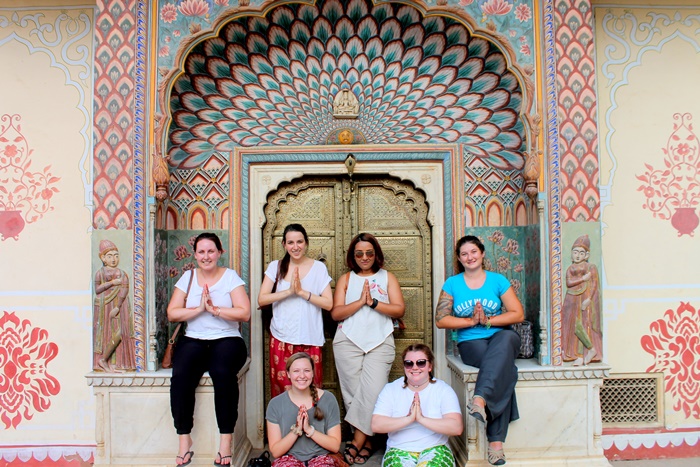 6. Should I bring something along with me?
Those joining the medical/ dental programs should carry their coats, stethoscope etc., and other scrubs that might be necessary for the project work.
If you wish to give some gifts to the people at the project site (children, mostly) or offer a donation, you can surely do that. However, since everything is available in India, we mostly suggest not to carry anything from the hometown (making your luggage heavy) The best way is to buy it from the local markets, and our coordinators can also assist you in this. Mostly, it is stationary, books, toys etc that can be the best gifts you can offer.
Your time, undoubtedly, is the best gift that you can offer. The choice is entirely yours.
In the past, we have hosted volunteers who contributed a lot for the underprivileged ones. The Wolfert Dalton Group of students who came to work for the Street Children Project in New Delhi had raised funds and they bought a cooler, water purifier, backboards, and mats for the school where they volunteered.
There have been many others who got coloring books, crayons, charts, story books etc for the kids.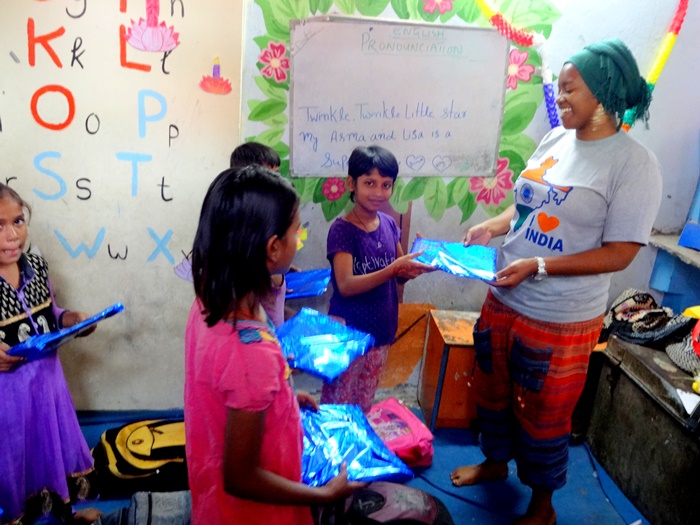 7. I'm traveling solo. Would it be safe for me in India?
To tell you the truth, most of the volunteers who join us are solo travelers from different parts of the world, and they've never faced any unpleasant situation. As a reputed organization, we essentially look into the safety and security of all our volunteers, ensuring that they have a meaningful and hassle-free experience in India.
Our coordinators are there in New Delhi and Palampur, and they're available 24/7 to support you and help you whenever you need them.
Apart from that, we always say that your safety, to a large extent, depends on you. Here are a few essential safety tips that you'll need while volunteering in India.
8. I'm 17-years-old. Can I be a volunteer in India?
In order to join the medical/ dental programs, you need to minimum 18-years-old. But other than that, we have all other opportunities open for those who are 17-years old and above, of course. For those who are 17, a parental consent would be mandatory.
Note that for all the interested participants, we need a Criminal Background Check Report as well, if you are joining any program involving children.
Hope you've got answers to many of the questions you had in mind. If not, then don't hesitate to drop us a mail at [email protected] and our Program Advisors will be glad to help you out further.
This Post Has Been Viewed 298 Times