India has often been touted as an unsafe country, but to tell the fact – India is one of the best places to begin your chapter of solo traveling. The matter of safety should always be taken seriously and you can keep yourself away from trouble by following some simple rules. Traveling in India on your own terms will bring you closer to the inherent diversity and richness of the country.
Before you begin your journey, make sure you pack light and on the essentials that you'll need while traveling in India. There's no use of carrying extra baggage as most of the things are available there.
While there are several resources online to tell you what to do and what not to do while traveling solo in India, let's take a quick look at the best destinations which you can explore safely in India.
Udaipur, Rajasthan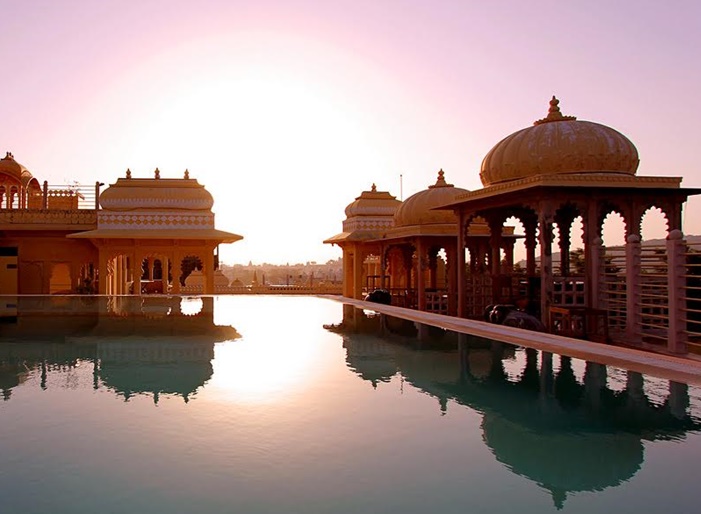 Famously called as "Lake City of India", Udaipur is one of the most picturesque cities of India and you'll easily get to spot historic structures that redefines beauty. While deserts come to mind when we think of Rajasthan, Udaipur is absolutely different with the shimmering lakes and grand Havelis, narrow lanes and bustling markets. There are several restaurants by the lakeside serving amazing world class dishes. Even if you are just wandering around absorbing the majestic sights or cruising the calm lakes on a boat – Udaipur is bound to sweep you off your feet!
Considered to be extremely safe for solo travelers, just make sure that you know how to bargain while shopping!
Rishikesh, Uttarakhand
Rishikesh, situated at the foothills of the Garhwal Himalayas, is one of the most favored destinations, and thousands of solo travelers flock to this place in search of peace and serenity. Rishikesh is known as the "Yoga Capital of the World" and equally famous for the wide range of adventure sports that the place has to offer. Sit by the river and breathe in freshness or just go for bungee jumping and river rafting – Rishikesh will give you the best of all that you can ask for! Rejuvenate your senses and learn to enjoy your own company while exploring this little Himalayan land. And don't forget to visit the Beatles Ashram while you're there!
Mcleodganj, Himachal Pradesh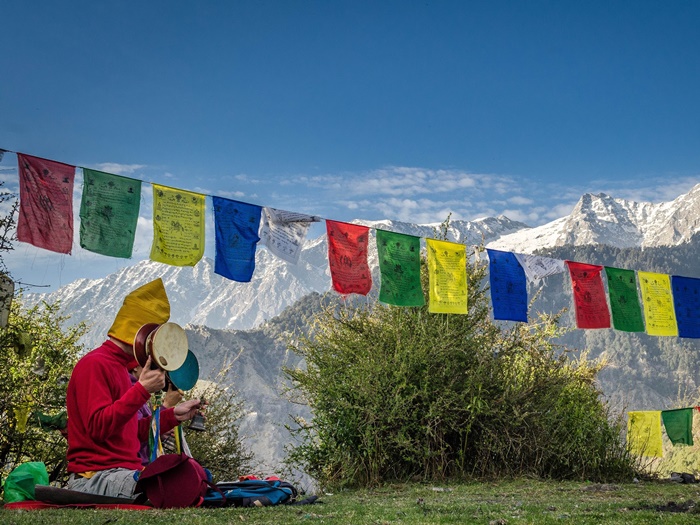 The residence of His Holiness the 14th Dalai Lama, Mcleodganj is a perfect place for solo travelers to explore and relax. Wrapped in nature's glory and surrounded by snow capped Himalayas, Mcleod is absolutely enchanting. You'll come across the smiling monks and nuns while taking a walk down the streets. Visit the monasteries and meditate to find inner peace. You can also opt for the Triund Trek, which is quite popular in this region. If you are volunteering in Palampur, then a weekend escape to this place would be perfect for your soul's retreat.
Munnar, Kerala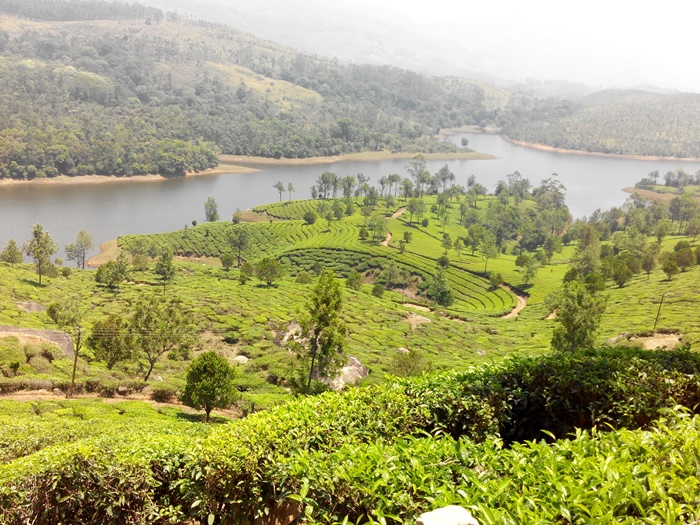 The lush green vegetation, biological diversity, smooth and gentle pace of village life in the backwaters beckon all kinds of travellers to Kerala. Solo travellers can spend the day exploring the surreal backwaters from the deck of a slow moving boats or walk along the golden beaches. While Kovalam and Alleppy are loved by many, Munnar according to me is the best place for solo travelers. For nature lovers, Munnar is the place to explore the splendid flora and fauna of the Western Ghats and indulge in knowing about the spice culture of India. If you are traveling to Cochin for volunteering, then make sure to take a weekend trip to Munnar and go for a hike! It'll just add more colors to your journey.
Pondicherry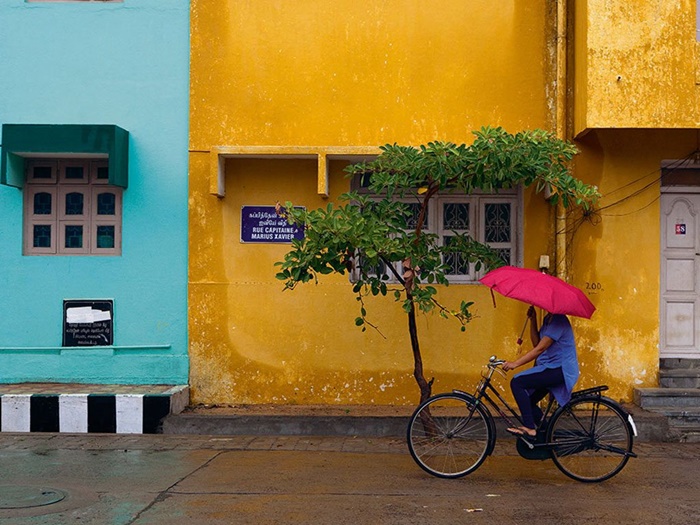 Pondicherry or Puducherry (as it has been renamed off-late) is known as the 'French Colony of India' as the influence of the French colonial masters still linger there. Being a solo traveler myself, I've spent almost 20 days in Pondicherry, pursuing a meditation course in Auroville and relaxing by the pristine beaches. The narrow lanes with brightly painted walls and little cafes would give you a feel as if you are in France – and I'm not kidding! You can also go for Scuba diving and surfing courses. Pondicherry has many options for solo explorers, and you'll come across many who're like you!
Solo traveling in India is gaining pace as more and more travelers are coming down to explore the richness of the country while meaningfully adding something back to the society. If you are still skeptic about your solo traveling plans in India, then be sure that you'll meet several others on your way and have too many friends by the time you end your journey!
This Post Has Been Viewed 653 Times