In case you are about to finish your high school or college in the first half of 2023 and wondering what to do during your Summer Break, then we would definitely suggest you to take a volunteering trip to India.
Volunteering India has specially crafted the Summer Volunteering Program 2023 for all the high school/ college /university students as well as gap year travelers who wish to make some effective contribution towards the developing India society while exploring the popular tourist spots in Northern India. And in case you wish to have some fun at the Hippie Paradise of India, Goa, you can extend your trip with us for a week and relax on the beaches!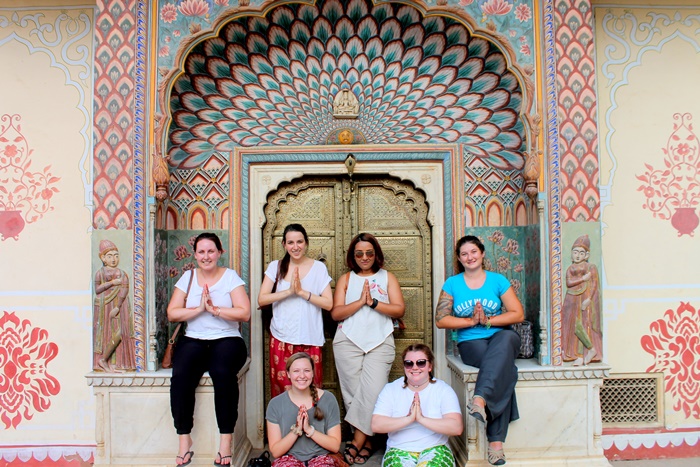 Still wondering why you should opt to be a part of the Summer Program? Here are a few reasons to convince you!
It will be the best way to spend your Summer Break
There's no point in wasting your summer break doing something ordinary when you can actually do something valuable during that time. While your friends will either sit at home or go out on family vacations, you'll be taking a meaningful trip to a country on the other side of the world. You'll explore things on your own, and get associated with work that's meant to impact the lives of others, see the culture closely and have Indian food in India!
Make friends with people from different parts of the world
Yes, you can make friends out of strangers and that would eventually help you to broaden your network. Being a part of a volunteering project, you'll meet several other like-minded people from different parts of the world. You'll realize that language can't be a barrier for developing bonds of friendship and you might just end up finding the best travel mates ever. As a team, you'll work together, sharing thoughts and ideas, and implementing them for a positive impact.
Explore some of the most popular spots in India and witness the architectural grandeur
Volunteering India believes that "All work and no play make Jack a dull boy" – hence, the Summer Volunteering Program has been designed to accommodate interesting tours for you. Starting from the Mughal architecture in scattered all over Delhi to the monument of love, Taj Mahal, in Agra – you'll get to see them all. And now just that, you'll also get to travel to Amritsar and witness the Holy Sikh Shrine, the Golden Temple and head towards the Wagah Border (India-Pakistan Border). Later, you'll also get to see the Rajput architecture in the city of Jaipur, Rajasthan. In short, you'll get to travel across the Northern part of India, during your upcoming summer break.
Go for a trek in the Himalayas
Coming to India and missing a trip to the Himalayan region – no way! We have plans to offer you an adventurous trek to Triund in the Himalayas, from the Tibetan town of Mcleodganj, located at the foothills. Walking through the narrow mountain trails, you can gaze at the snow-capped peaks all around. Feel the thrill of camping at Triund and wake up to see the gorgeous sunrise. Soak in the first rays of the sun before embarking on the return journey to Mcleodganj. Visit the Dalai Lama Monastery and soothe your soul with the Buddhist chantings.
Learn the best lessons of your life
A volunteering experience in India can change your way to look at life. There are several things that we miss out in our daily monotonous lives. We are often too ignorant towards the significant happenings and tend to take things for granted. Once you'll experience the goodness of volunteering, you'll turn to be a more humble person and learn to be grateful for all that life has given you. Your perspectives will change, you'll have a more positive approach towards life and be a more matured human being, as a whole.
Enhance your career and boost your CV
This journey will play a significant role in your career ahead. Having an international work experience as a student adds to your profile and skill set. Your future employers would be highly satisfied with your volunteering tryst and you shall have a better chance of getting employed, than your peers. It'll also portray other attributes like communicative skills, leadership skills, etc.
And last but the least, this volunteer trip will turn out to be an experience of a lifetime. It'll help you to step out of your comfort zone, and explore your capabilities.
There's no point in wasting time any longer – make up your mind, talk to your parents and apply for the Summer Volunteering Program in India. Be a part of this and contribute to some meaningful social change. We'll be more than happy to host you in India.
In case you have more doubts about what to do at the project site, about bookings and other logistics, or anything else that you need to know – kindly drop us a mail at [email protected] and your Program Advisors will soon get back to you.
This Post Has Been Viewed 504 Times