India is one amongst the foremost widespread destinations to indulge half in a global volunteer abroad programs. The country offers tons to the soul in terms of history, culture, widespread projects, food, cordial reception, and beautiful folks. This is often the rationale why thousands of participants opt to participate during a volunteer program in India once a year.
No matter whether or not you decide to teach the youngsters at a slum school, shower love on the orphans and street children, facilitate the underprivileged women to earn a living or treat the patients at a government aid center – your contributions are going to be well appreciated.
You'll get to understand that India still contains an immense population living below stable economic conditions, where individuals don't even have access to the essential requirements of life.
Let's take a look at the best Volunteering Programs that you can be a part of while in India to make a difference and bring smiles on faces.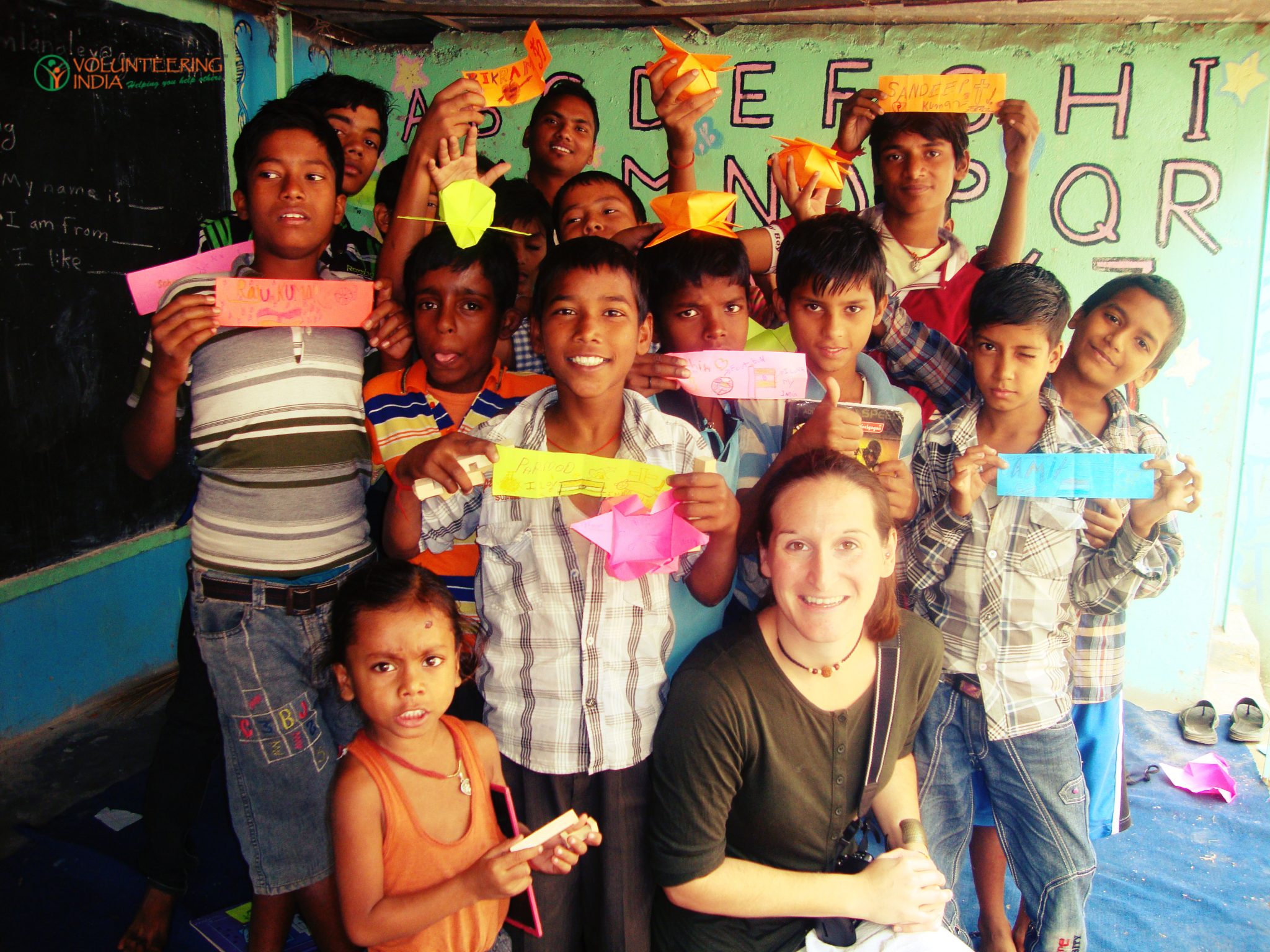 Undoubtedly, this is one of the most popular programs in India and over the years, volunteers have loved working with the naughty yet adorable bunch of kids! It'll be an immensely meaningful experience for all you young people out there, who are keen to do something worthy.
As a volunteer, your main role would be to shower these little ones with ample love and care and teach them how to live a healthy life.
Volunteers need to do:
Emphasize on activity-based learning.

Playing recreational and fun games with the youngsters, at the same time, introducing them to new lessons.

Make them aware and imbibe some sensible habits in kids, like cleanliness, hygiene, and greetings.  

You can set up a visit with the youngsters to a museum or zoo in Delhi. Such instructional visits are really helpful for the youngsters wherever they would love spending some quality time and twiddle with the volunteers.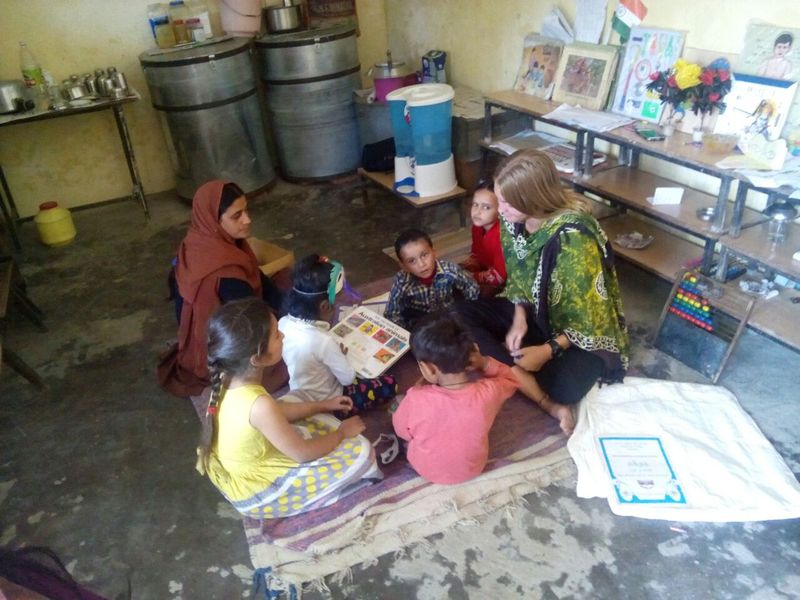 This program is placed in the Palampur, Himachal Pradesh, a pristine hill station. Being a volunteer, you'll have to work in primary schools where the staff is inadequate. Also, the teachers there are not well versed in English, hence your main role would be to the guide the students with this particular language, as well as assist the teachers, as and when required.
Volunteers can teach children between the age of six to fourteen years. With the exception of English, the other subjects that are to be taught include Maths, geographics and general knowledge. Activity-based learning and interactive sessions are a-lot useful while teaching these very little ones.
Volunteers need to do:
Teach the fundamentals of English to the youngsters, and facilitate them to converse well.

Take sessions along with the teachers to develop their spoken English skills.

Teach children Maths, Science and polish their General Knowledge.

Organize interactive sessions to fuel the ability of English communication among youngsters.

Create a friendly atmosphere by encouraging children to imbibe arts and crafts, singing, dancing, etc.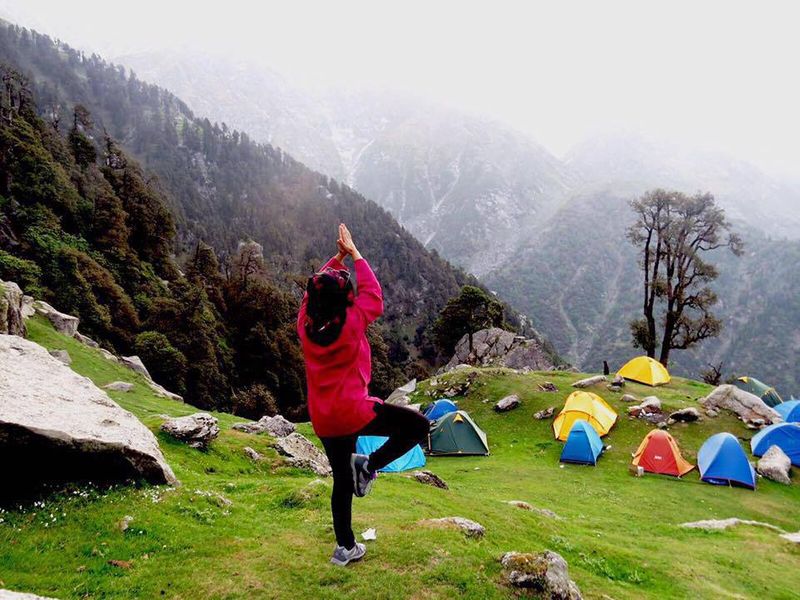 The Yoga Volunteer Adventure Program is highly suggested for student groups as well as gap year travelers, and it includes volunteer work, trekking journey & other adventure activities, yoga and meditation sessions.
The volunteers would even have an additional Paragliding activity option as well. As a volunteer, you'll also have to work with the kids during the weekdays, spread love and happiness.
Volunteers need to do:
Get involved in meaningful volunteer work with children, renovating and painting the childcare centers, making them more vibrant & lively.

Learn the art of Yoga and Meditation, and soak in the beauty of the Himalayas.

Explore the picturesque town of Palampur and trek through nature's trails.

Let your mind, body, and soul get in sync as you learn to live in harmony.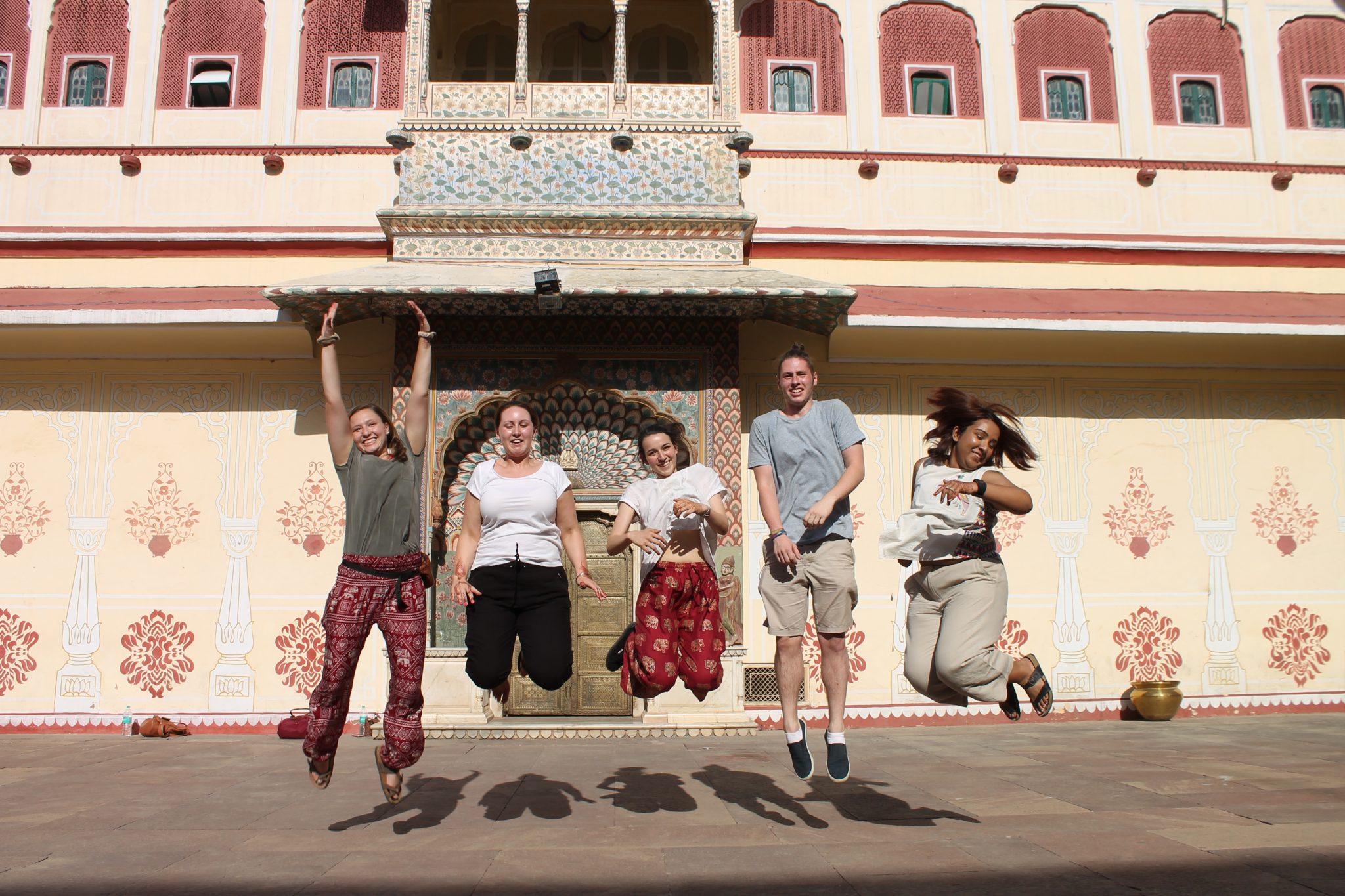 If you are looking for a perfect program for your Summer Break, then this would be the best choice! Not only will you get to volunteer with underprivileged kids in Delhi & Palampur, but you'll also get to explore the culture, history, heritage of the country!
Travel across the cities of Agra, Jaipur, Dharamshala, Amritsar – visiting some of the nation's most popular tourist destinations. Of course, you'll definitely get to see the 'Taj' and other UNESCO World Heritage Sites. And if you wish to extend your stay, head off to Goa and chill by the beaches before your summer vacation ends!
Volunteers need to do:
Volunteer with the street kids and share some love in Delhi.

Explore the various UNESCO Heritage Sites in Delhi.

Visit the bustling markets of Delhi, binge on the lip-smacking street food.

Travel to the Agra, and witness the beauty of the Taj Mahal.

Travel to Jaipur and savor the style of delicious Rajasthani cooking.

Volunteer with the youngsters in the picturesque Himalayan town of Palampur.

Attend Yoga and Meditation sessions while living in the Himalayan foothills.

Go for the weekend trek and explore the mountains trails.

Travel to Amritsar and visit the Golden temple.

Meet some wonderful travelers from different parts of the world.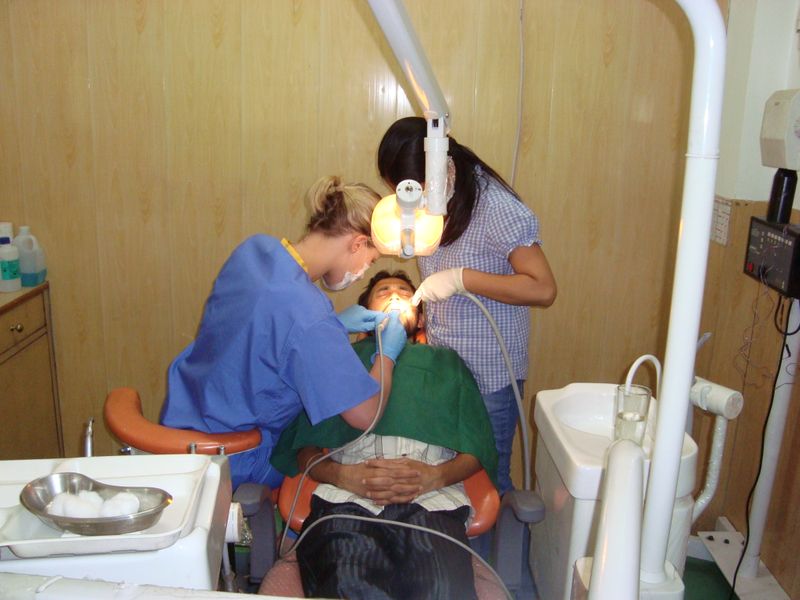 Students pursuing dentistry often choose to be a part of the Dental Elective Internship Program in Palampur, which can offer them an exposure to work in the international dental care scenario and facilitate them to gain first-hand data and skill.
While first and second-year dental students can solely assist in basic tasks and shadow the doctors, third and final year students are given active tasks like extractions, fillings, and scalings betting on their level of data and skill.
Interns need to do:
Visit the placement and observation of various private and government clinics.

Visit various clinics and observing the local dentist work.

Organize Dental Camps along with your fellow interns.

Make notes about the different ways of practice in India which are different from your own country.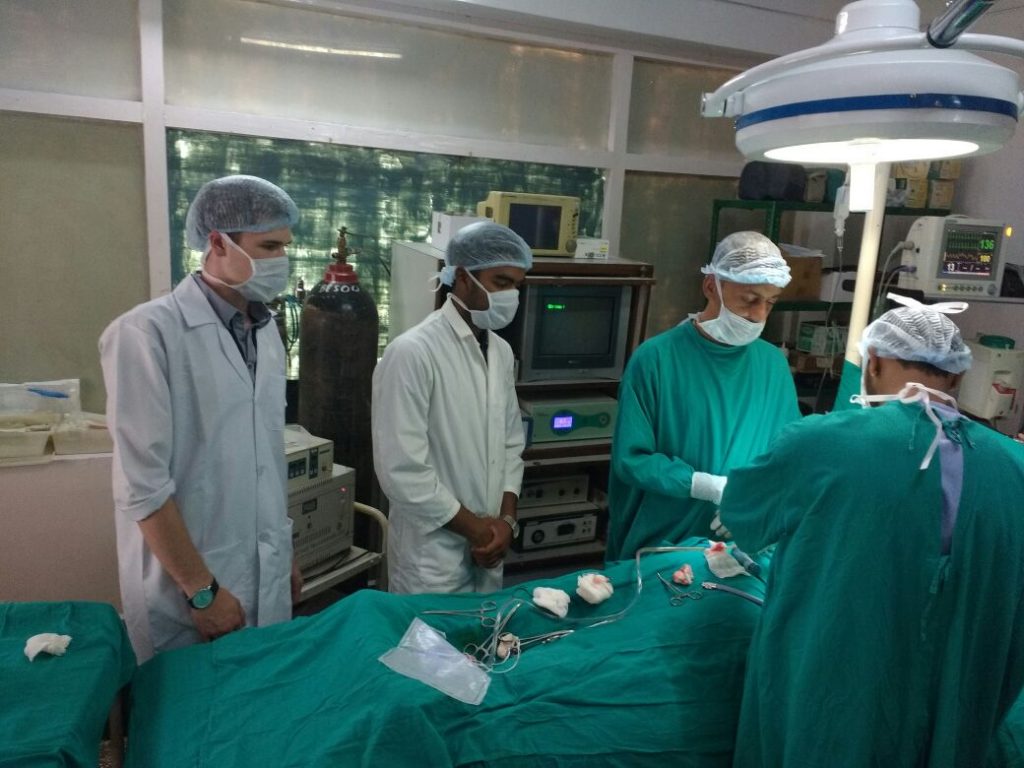 Medical Internship Program in Delhi is appropriate for medical and pre-med, as well as nursing students who are searching for valuable work expertise and international exposure. In this program, students will gain insights into the health care system of a developing Asian country.
The internship assignment takes place in a non-public hospital well equipped with trendy medical facilities and extremely veteran employees. the position hospital is in shut proximity to a number of the simplest areas and markets of the town. Interns are paired alongside a doctor/nurse or medical skilled throughout their time at the hospital.
Interns need to do:
Being an intern, you'll be mostly shadowing the professional doctors and nurses.

Work in a hospital in South Delhi, and gain first-hand international work experience.

Learn how to work in emergencies, and polish your practical knowledge.

It'll be an incredible opportunity to know more about the healthcare system of India.
7. Mini Break Program – Delhi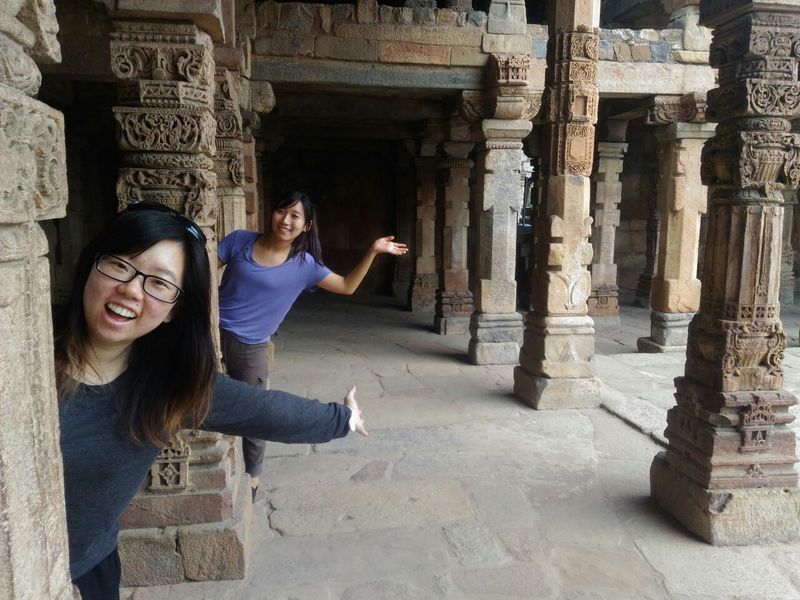 If you have only 2 weeks in hand yet feel like exploring India and making a difference, then this would be the apt choice for you. Being a volunteer for the Short Term Program, you'll spend your time in Delhi working with the little ones. Over the weekend, you can explore the UNESCO Heritage Sites in Delhi including the Red Fort, Humayun's Tomb, Jama Masjid, etc.
And of course, you'll also get a chance to head to Agra, and gaze the beauty of the Taj Mahal – which is also known as 'The monument of love'.
Volunteers need to do:
Emphasize on activity-based learning, focusing on English, Maths, and Geography, etc.

Help, prepare and serve nutritious meals for the children every day with the help of organization staff.

Volunteers should provide love, care, basic literacy, recreation and most importantly spend time and shower affection on them.

Create a fun, colorful, 'Playway' environment for the children through songs, stories, and other creative activities.

Decorating and painting the shelter homes with charts, colors, papers to make it look attractive and clean.
If you are a high school student looking for some great offbeat experience and keen to explore India at the same time, then come and join us! In case you need to know more about the details, then you can write to us at [email protected] and our experts will get back to you.
This Post Has Been Viewed 9,582 Times