Imagine a fairyland setup at the confluence of the plains and the hills, surrounded by lush green landscape formed out of tea gardens, with snowclad mountains as the backdrop and several streams of crystal white water – that is Palampur for you in the simplest of the words that can be used.
This majestic town of Himachal Pradesh, which is also known as the 'Tea capital of North India', is a complete natural delight.
In order to know a place from its roots, one needs to communicate closely with the local residents. The people of Himachal are extremely cordial, and will do anything to make you feel at home.
Here's what you can explore during your stay in Palampur:
Shrines
https://www.instagram.com/p/BPraF0wBt6v/
Baijnath Shiv temple, Chamunda Devi temple, Devi Latti Jakhni temple and many more of divine houses can be located in and around Palampur. The town is known for the colonial architecture of temples, monasteries and various other buildings. One can also take a trek to the Birni Mata temple which takes you through thick oak and rhododendron forest.
Tea Gardens
https://www.instagram.com/p/BB9Q8YxOtRM/
Being nicknamed as the 'Tea capital of North India', the valley stands true to its reputation. One can walk through the plush green tea gardens while enjoying a scintillating blend of aromas from tea leaves. The ambience is so serene, you won't get the nick of the time.
Monasteries
https://www.instagram.com/p/5Jq4apOtSA/
Dharamshala, which is just half an hour's drive from Palampur, is the house of the great Dalai Lama and because of this, the influence of Buddhism has a strong and significant hold in Palampur too. The Tashi Jong and the Sherabling monasteries are totally worth visiting. You need no other place for a perfect isolation time and to meditate.
Art Museums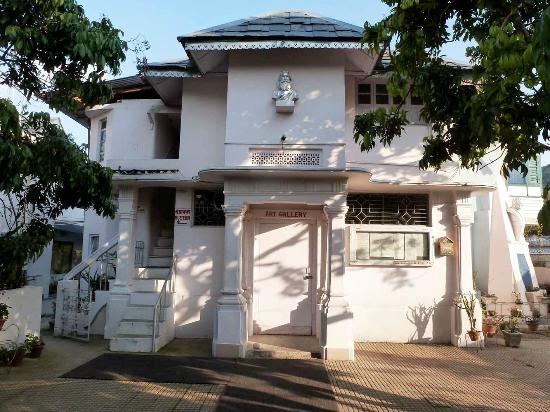 There are a few art galleries where one can find some great piece of painting work. The Naam Art Gallery, one of the famous sightseeing locations in Palampur, showcases the work of Elsbeth Buschmann, a renowned German painter. Sobha Singh's Art Gallery is another point of attraction for art lovers, that showcases some unique contemporary work of fine paintings.
Festivals
https://www.instagram.com/p/BBy7zQ_Otcl
Sair is the local festival of Palampur, celebrated to rejoice the end of rainy season. Decades back, there were not many bridges and proper roads, which led to the death of many local people due to drowning in the river during heavy rains. This celebration, thus, signifies the relief from the dark days. Apart from Sair, the other major festivals of India such as Holi, Diwali, Lohri are celebrated with full enthusiasm.
Amritsar Visit
https://www.instagram.com/p/BG82BqUutd_/
A short 4 hour drive from Palampur will take you to one of the most vibrant cities from the state of Punjab, Amritsar. The famous Golden Temple, Wagha border (also known as the 'Berlin Wall of Asia'), Jallianwala Bagh are few of the many attraction points one can visit. The entire trip can be concluded in a day's time, though one can choose to stay for a day extra to explore more.
Adventure
https://www.instagram.com/p/8791sZOtUg/
There are many enthralling adventure activities for you in Palampur. Bir (30 km from Palampur) considered to be the best in the world for paragliding, is best suited for some aerial view of the valley while hovering upon the tea gardens and snow capped Dhauladhar hills. White water rafting, hiking, and fishing are some of the other activities to try out.
There's a lot more than all these that you can do in Palampur, but that you can only figure out once you reach this picturesque destination.
So what are you waiting for?
Make the most of your Spring/Summer Break, and travel to India to volunteer in Palampur.
This Post Has Been Viewed 1,208 Times