The adage, "When in Rome, do as the Romans do", is far from being unknown. Many volunteers to India have this confusion about what to and what not to wear while volunteering in India. And, considering the massively diverse and rich culture of India, this conundrum is quite understood.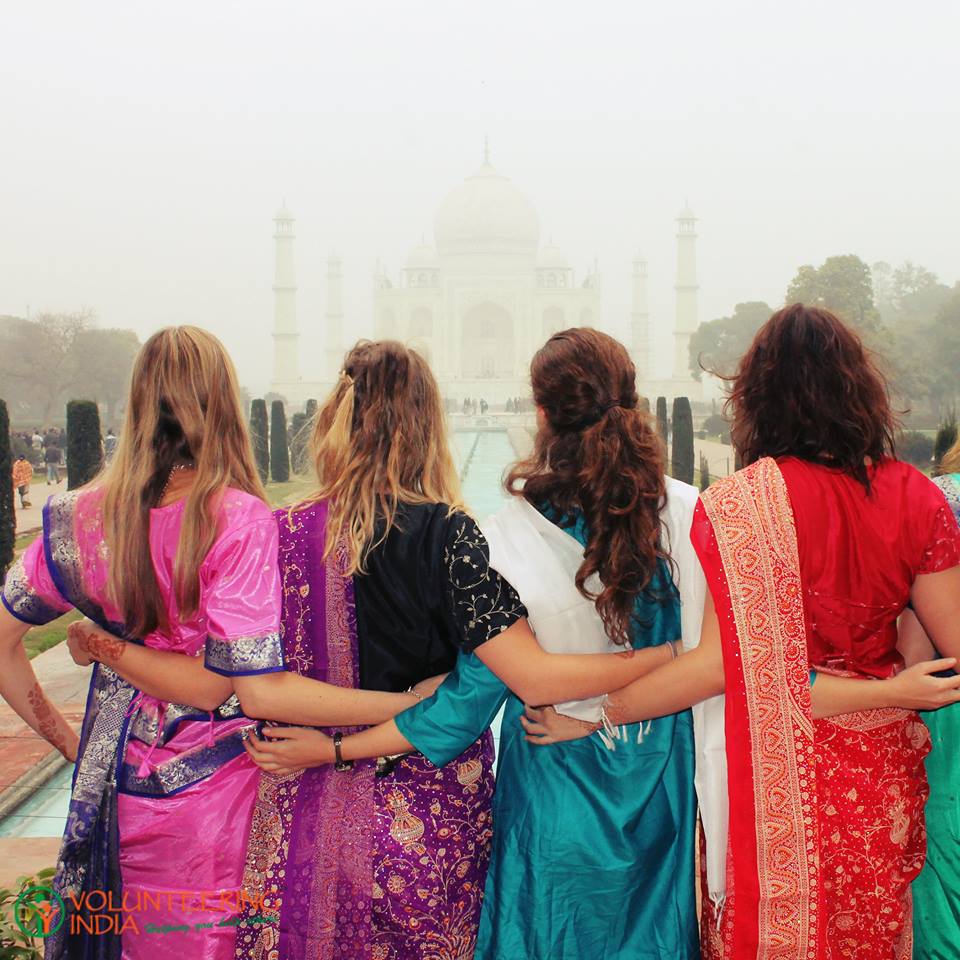 While, there are a number of travel articles and guidebooks that would mention the kind of outfits you should be wearing while traveling in India, volunteering is quite a different venture altogether. Also, when talking about 'wearing', it don't just ends at your clothes, but also includes the kind of footwear you can wear for different volunteering projects in India.
Saree is a typical Indian female attire and kurta payjama is the one for males in India. However, it can be a little tricky to carry a saree all day long, every day while working under the project. Also, it is illogical to expect male volunteers to buy or get a new kurta payjama stitched when arriving in India to volunteer.
To ease things out, women volunteers can sport a regular salwar kameez; another day-to-day wear for females in India. Male volunteers, on the other hand, can opt for regular t-shirts and comfortable denims or trousers. The best part is, not only are they easy to carry, but are highly comfortable and goes with any kind of climate.  If its winters, one can always wear a jacket or sweater over a Kameez or the t-shirt.  
Volunteering India provide placements in the capital city Delhi, as well as in the hill town of Dharamsala, Palampur. While a normal flat sandal would be a good choice as a footwear for women volunteers while volunteering in Delhi, male volunteers can go for anything from flip flops to men's sandals to shoes.
However, when volunteering in Dharamsala, the climate is cooler and the roads are a little slanty(it's a hilly area), which makes regular shoes a decent option as footwear for, both, men and women volunteers.
India and Indians are known for their preserved heritage and culture, and this is something they believe in; which clearly reflects from their lifestyle. While, there is no boundation on wearing sleeveless tops, rugged denims, and shorts, it is only obvious to avoid such outfits, especially, when you are here to volunteer.  
Wearing the typical Indian outfits will not only make you more easily welcomed by the society, but will give you a sense of comfort in immersing yourself in the local lifestyle.
To know more about volunteering in India and registration process, get in touch at [email protected].
This Post Has Been Viewed 1,297 Times