India, as we all know, is a land of diversities and mysteries. Since ages, people from all across the world traveled to this beautiful country – either as merchants or as rulers, or simply as explorers. If you have always wanted to visit India, then this is your chance to take a volunteering trip to India – explore the country while contributing meaningfully towards the developing Indian society.
In this article, we shall discuss everything that you should know about volunteering in India in 2023.
To begin with, when you think about volunteering abroad, here are the first things that would come to your mind.
Why volunteer in India?
Before you scroll down to read ahead, here are a few reasons why you must take a volunteer trip to India in 2023.
1) It's one of the most budget-friendly ways of exploring the country as well as an incredible opportunity to serve society.
2) Learn the true meaning of unconditional love as you add some happiness in the lives of the underprivileged people.
3) Soak in the cultural richness of India, explore some of the most gorgeous destinations including the Pink City (Jaipur) and witness the beauty of the Taj Mahal (Agra).
4) A volunteer traveler isn't like a tourist – this is your chance to know a big difference and step out of your comfort zone, to experience something new and meaningful. It's your chance to be a Responsible Traveler.
5) Meet some fun-loving, like-minded travelers from different parts of the world, and widen your social network.
6) Gain incredible international work experience, boost your Resume, and stand ahead of your peers.
No matter whether you are a high school student looking for a Summer Break program or a gap year traveler, seeking something more meaningful, your volunteering endeavor in India will definitely be an enriching journey.
How to volunteer in India?
Well, that's quite a valid thought. The best way is to choose a trusted organization offering affordable projects with flexible duration and proceed ahead with their guidance. Volunteering India, as the name suggests, is an India-based organization offering both volunteering and internship opportunities to students from different parts of the world. Since the last 10 years, we have been focusing on the underprivileged communities in New Delhi and Palampur, where our volunteers have contributed immensely towards the well-being of the locals.
Volunteering India works in collaboration with other local NGOs, schools, hospitals, dental clinics, rural health care centers, and Anganwadis where volunteers and interns are placed. All the projects are designed in a way that both the giver and the receiver are benefitted.
NOTE: The programs are available throughout the year, for a minimum duration of 1 week to a maximum of 24 weeks.
Apart from the regular projects, there are a couple of specially designed projects that would give you a perfect experience of work and travel.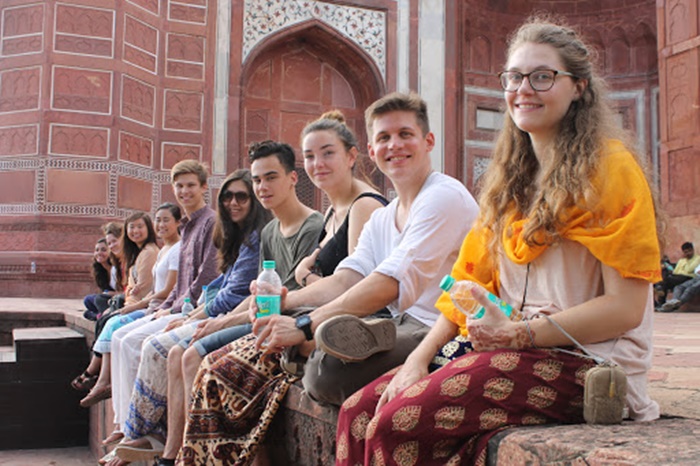 This would be a perfect program for the high school/ college students as well as gap year travelers who wish to spend their entire summer in India, working and traveling in a unique manner. The program has a fixed itinerary for 4 weeks, which includes volunteering with kids in Delhi and Palampur, working at an Elephant Camp in Jaipur, traveling around Dharamshala, Mcleod Ganj, Amritsar, Agra and much more! The highlights of the trip are the following:
Volunteering work with children

Exploring the local culture

Staying at a village with the locals

Going for a trek in the Himalayas

A visit to the Taj Mahal and Golden Temple

A week's retreat at the beach paradise, Goa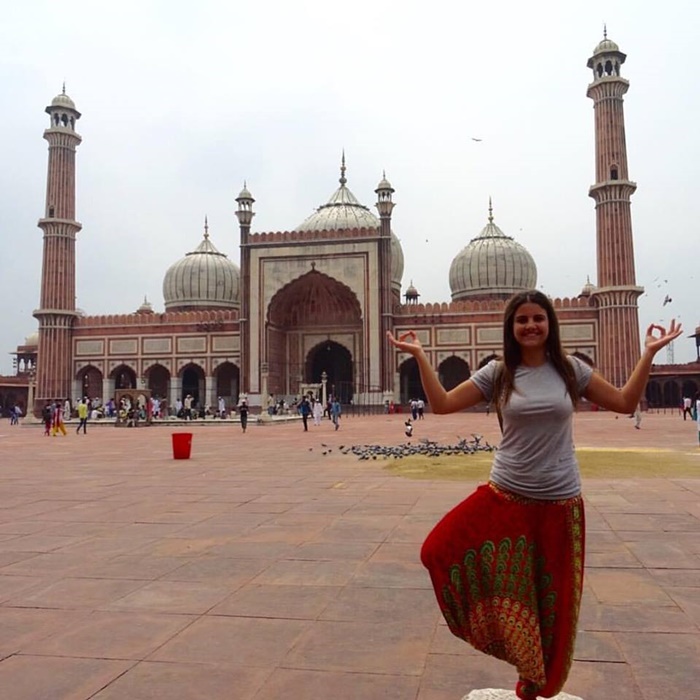 This is a Short-Term Volunteering Project, meant for those who have a time crunch, yet wish to visit a foreign land and work for a cause. This 2 weeks special program will give you an opportunity to volunteer with children at the Street Kids Schools in Delhi where the main task would be to look after the little ones and shower them with love and care. Participants will also get to visit the Taj Mahal in Agra as well as the monuments and temples in Delhi, including the India Gate, Akshardham Temple, Jama Masjid, Lotus Temple and Qutub Minar. We wish to provide a wholesome experience to all our volunteers.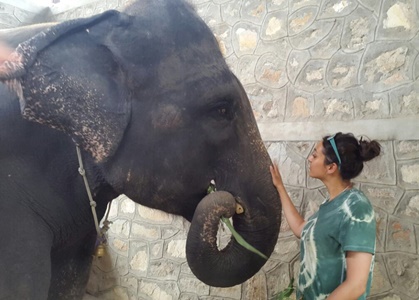 Do you love animals? Have you always longed to spend time with the gentle giants, bathing and feeding them and playing with the elephant calves for hours? Your wishes will be fulfilled if you join this program in India. Volunteers will get an opportunity to explore the "Golden Triangle" – that comprises the tour of three cities – Delhi, Agra, and Jaipur.
You'll get to see all the major monuments in Delhi and Agra, including the Qutub Minar and Taj Mahal respectively. And Finally, you'll head towards Jaipur, where you'll stay at a village with the Mahout Community (folks who dedicate their lives for the well-being of the elephants). This would be the ultimate experience for you.
Programs available in New Delhi
The capital city of India has two sides to it – one is glittery. glamorous side with oozing extravaganza and a posh touch of development, while the other side portrays the dingy streets and the slums, underfed children working at the traffic signals to earn a livelihood. Our organization focuses on the well-being of those street kids and orphans by providing them a roof at the shelter homes, food, and basic education so that their future isn't as gloomy as their past. Volunteers also work with the women of the underprivileged societies so that they can support their families and be independent.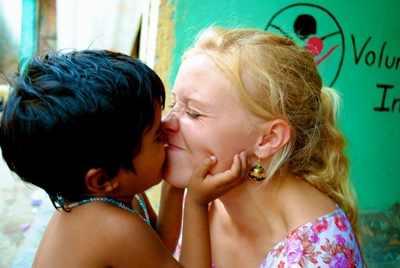 For those who love to spend time with kids and look forward to work with a bunch underprivileged little ones, can join this project. The main task of the volunteers will be to teach these kids at the school that's meant for them – the focus should be on activity-based teaching methods so that the kids remain interested in lessons and are able to learn. Volunteers can also take the kids out for excursions to the Zoo or museums in the city, with permission of the coordinator. If you are a creative person, you can also take the initiative of renovating the school, to add more colors and vibrancy to the place.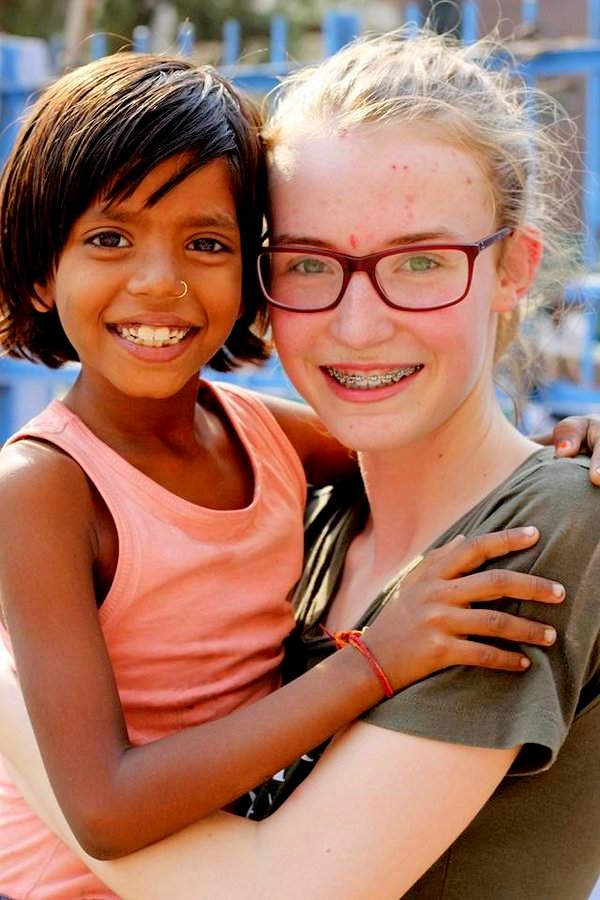 Volunteers opting for this project will be placed in the shelter homes where they have to take care of the little ones, bathe and feed them, play with them, and love them like their own kids. These kids never got the love that they deserved, but now, it's your chance to shower them with love! Volunteers can also teach them the basic lessons of health, hygiene, and sanitation. In some of the childcare centers, volunteers can also assist in administrative tasks or in their fundraising activities.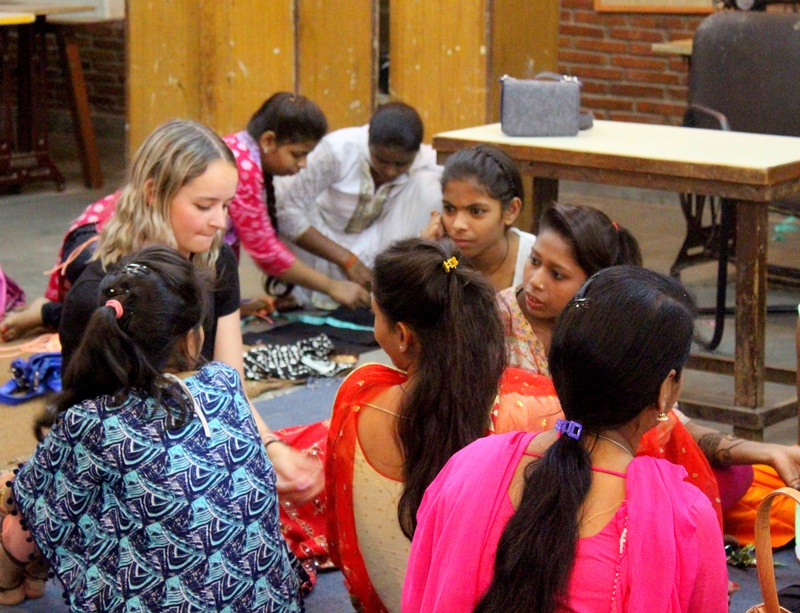 The role of women is changing in society, however, in a country that's still dominated by the patriarchal mindset, women belonging to the poorer sections still have a tough time trying to cope up with the entire system. Participants joining this program will have to work will women between the age group of 16 – 20 years. The main task would be to motivate them to become independent and to teach them particular skills that can help in different vocational courses such as beautician work, stitching, and handicrafts work so that they can earn their livelihood. Volunteers can also provide computer training, English speaking classes, etc.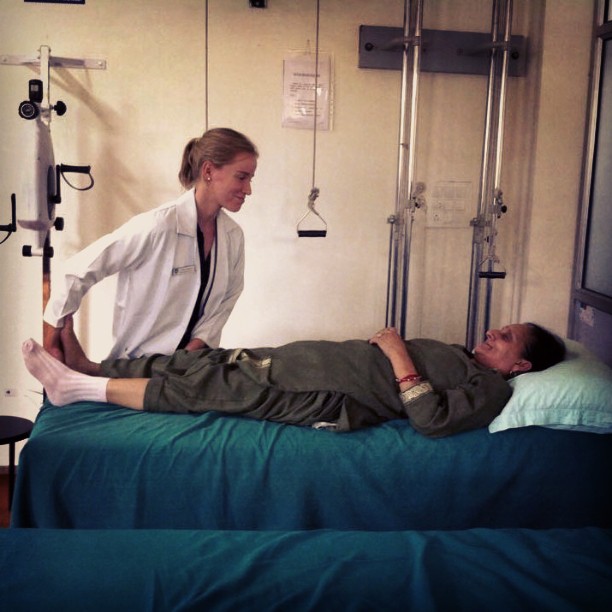 If you are a pre-med or medical student looking forward to gaining some first-hand work experience along with serving the society, then the Medical internship Project would be absolutely perfect for you. Participants are placed at a hospital in South Delhi Area, where they'll mainly shadow the doctors and nurses. This would be a great opportunity for you to understand the health care system of the Third World Country as well. Interns can choose the departments where they wish to work, and the options vary from Radiology/Imaging, OT, Dialysis Unit, Critical Care, General Wards, Orthopaedic and more.
Programs available in Palampur
Palampur is a little Himalayan town, in the state of Himachal Pradesh, India. It is very near to Dharamshala and Mcleodganj, where a huge Tibetan population dwells, and His Majesty, The Dalai Lama, also resides in this part of the country. Similar to any other small town in India, Palampur also lacks certain facilities and people don't get adequate healthcare benefits, and kids often land up in schools with barely one or two teachers. Hence, volunteering opportunities in Palampur are ample and they would give you a chance to exactly know what a semi-urban area in India is like!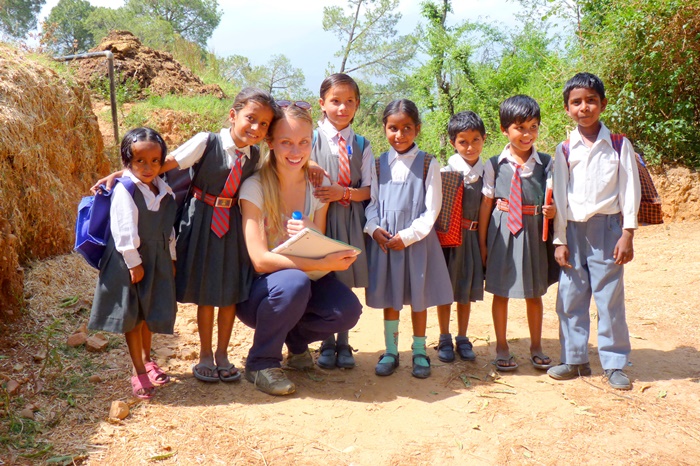 Participants joining this program will be placed at the daycare centers called "Anganwadis". These centers have a very poor ratio of children and caregivers, hence, volunteers get to play a crucial role. The main tasks would involve – maintaining an attendance sheet and informing the parents about their kids. Volunteers will also have to help the local staff in preparing the meals for the kids, feed the kids, and take care of them in the best possible manner.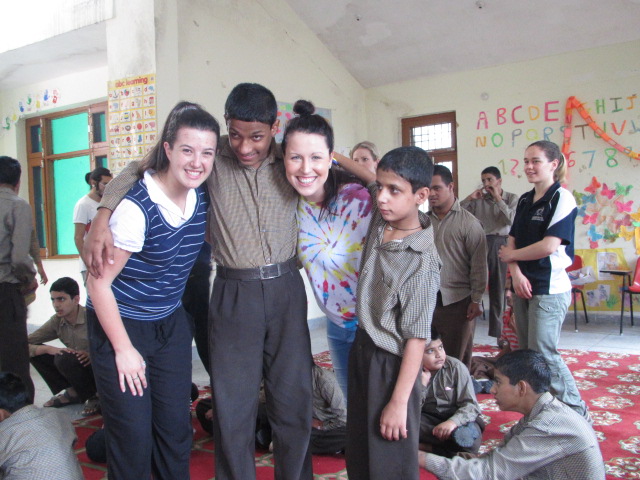 If you love to take up challenges and wish to be a part of a project that deals with mentally challenged and physically disabled kids, then you can join this project. Volunteers taking part in this project will be placed at a School for Special Children, where they'll have to take care of the kids and help them perform their daily chores. You can provide vocational training to the kids and keep them engaged in different kinds of fun activities. Volunteers will also have to help the staff in carrying out different administrative work at the school.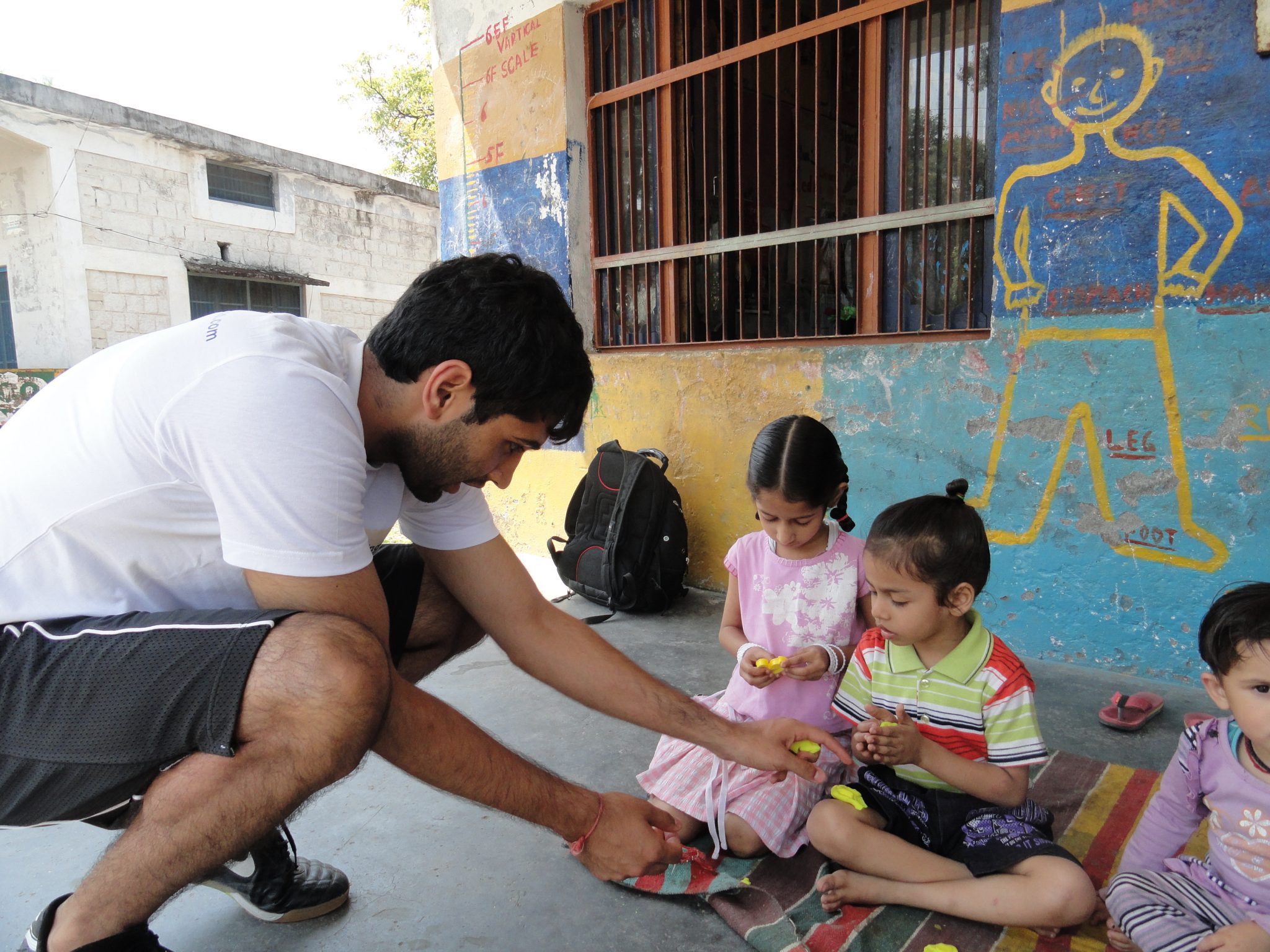 In order to join this project, you don't require a TEFL qualification. Being a volunteer, you'll have to teach kids between the age of 6 – 14 years, at the primary schools in and around Palampur. These schools usually have a poor teacher-student ratio and the teachers aren't well-versed in English. You will also have to assist the teachers to develop their spoken English skills, so that once you wrap up your volunteering tenure, the teachers can still carry on with the work, efficiently.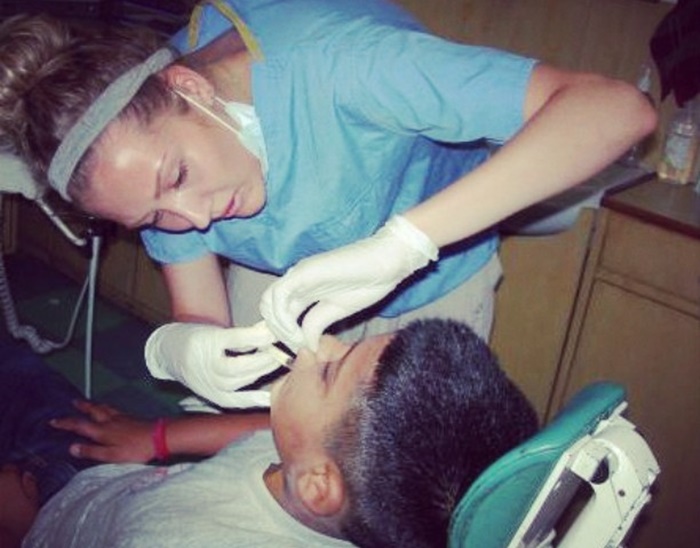 For medical and dental students, interning in Palampur will be a great opportunity to know the rural healthcare set up in India. Interns can also organize healthcare or dental camps where patients can drop in, to get checkups done. Interns will be working with professionals and get an opportunity for first-hand learning. Getting an international work exposure will be extremely beneficial for the interns in their careers ahead.
What are all included in the Program Fee that the volunteer/ intern pays?
Volunteering India is an India-based organization, collaborating with others in the country, to provide volunteering/ internship opportunities to foreigners who are eager to contribute meaningfully. The fee that you'll pay includes the following:
Pre-Departure Guidebook and assistance before the program commences

Airport Pickup and transfer to the accommodation

Orientation about the place and the volunteer work

24/7 in-country support

Accommodation and meals (as mentioned in the Pre-Departure Guidebook)

Certificate of Participation after completion of the project
With an additional cost, we can also arrange for your "Weekend Tours" as well as Airport Drop after you finish your project work.
Here's what our past volunteers have to say about their volunteering experiences in India:
"Working at my daycare was a rewarding and challenging experience. The kids were very young and naturally had short attention spans. I am glad to have had the experience, and I hope that my presence brightened their days a little bit." – Grant Austin (USA)
"Working at the daycare center and getting to know the children was the highlight of my trip as that was the main objective of this project. There were also many additional benefits such as meeting other volunteers, the tour of the tea gardens, and the great surroundings of the accommodation." – May Soh (Australia)
If you still haven't made up your mind, then take your time and choose the project that aligns with your tastes and preferences. Know that your contribution will not go in vain – instead, it'll make a lot of difference to someone's life. This volunteering trip would change the way you look at life and broaden your worldview.
If you want more information, then you can directly drop us a mail at [email protected] and our Program Advisors will get back to you!
You can also take a look at our Facebook Page and read reviews from our past volunteers. We shall look forward to having you onboard 🙂
This Post Has Been Viewed 1,879 Times