India is a land of remarkable diversity that has a rich ancient past and a glorious future ahead. One of the most favored volunteering destinations, India is visited by millions of people from all across the world, and the culture and heritage of the country along with its diverse landscape and natural beauty touches the heart of everyone who steps into the country. A volunteering trip to India will surely ignite your curiosity, shake your senses and warm your soul. Whether it's the chaos and city lights of Delhi, or the quaintness in the Himalayan hill towns, the bustling beaches of Goa, or the breathtaking architecture of the Taj Mahal – there's nothing in India that you won't like!
Your volunteer trip to India will not only open the doors to this country but it'll also welcome you warmly and give you an opportunity to know more about the country that no books have told you yet.
COVID-19 and Travel Restrictions:
It's a piece of good news that there are no travel restrictions and one can easily (and safely) take a flight to India.
India has recently opened up its borders for international travelers. From February 14, those vaccinated with WHO-recognized vaccines, or in countries that have agreements of mutual recognition of vaccine certificates with India, do not have to present a test on arrival. This covers 82 countries as of February 10, including the US and the UK. Those who do not qualify must still test.
As per the new rules, travelers will no longer need to quarantine. Instead, international passengers will be requested to "self-monitor their health" for 14 days following their arrival.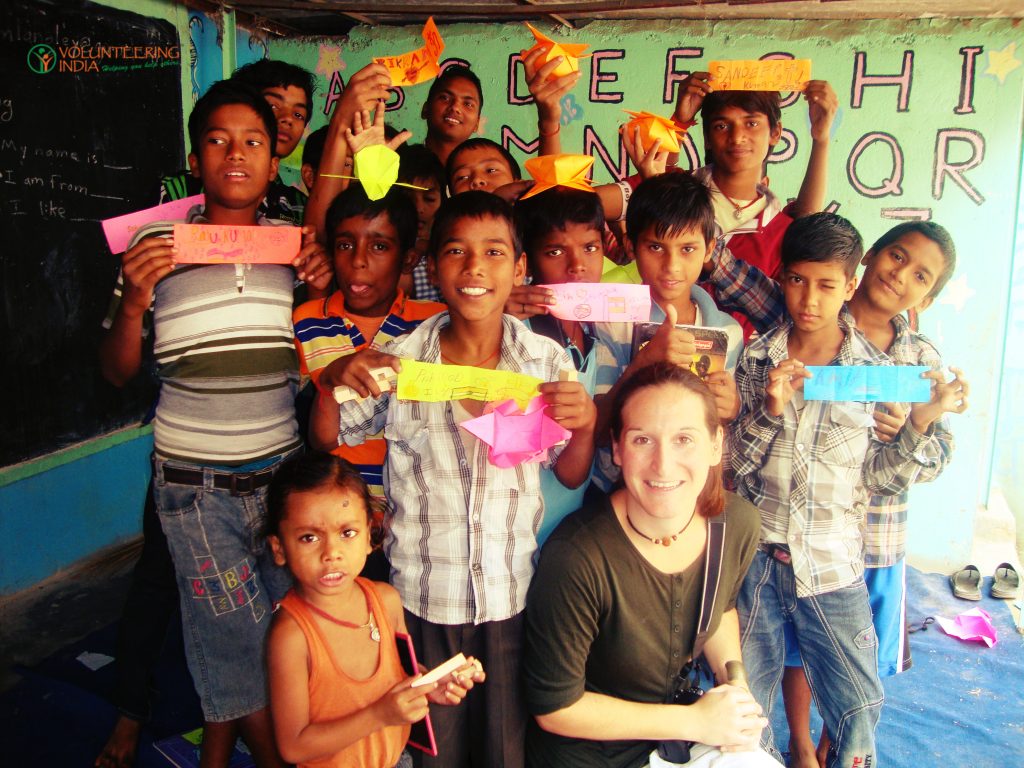 Where can I volunteer in India in 2023?
With the Himalayas in the North and the Indian Ocean in the South, the Thar desert in the West, and the Ganga-Brahmaputra Delta in the East – India is a vast country with not just geographical diversities, but much more. From food to culture, religion and languages, art and architecture – every part of India has something new to offer the visitors.
Volunteering India, in association with local organizations, has been relentlessly contributing towards the well-being of the people and the last two years have been extremely difficult for us. Now, more than ever, we are looking forward to the support of the volunteers and we've got a bunch of meaningful and affordable volunteer opportunities in two stunning places in India – New Delhi and Palampur.
New Delhi, the capital city, is known for its historic representation through some of the most relished heritage sites from the Mughal era. The street food and local bazaars showcase the true culture, traditions, and lifestyle of India. You can choose to volunteer at the childcare center, teach underprivileged kids, or spend your days empowering the women so that they can become self-sufficient. Medical and pre-med students can also join the healthcare program in India.
Palampur, on the other hand, is a pristine small town located at the foothills of the mighty Himalayas. With snow-capped mountains and lush green plains in the surroundings, you'd not feel like leaving the place ever. Palampur is, also, very closely located to Dharamsala; the home to his holiness Dalai Lama. You can opt to be a volunteer teacher, or work at a disabled care center. We also have medical and dental internship opportunities in Palampur.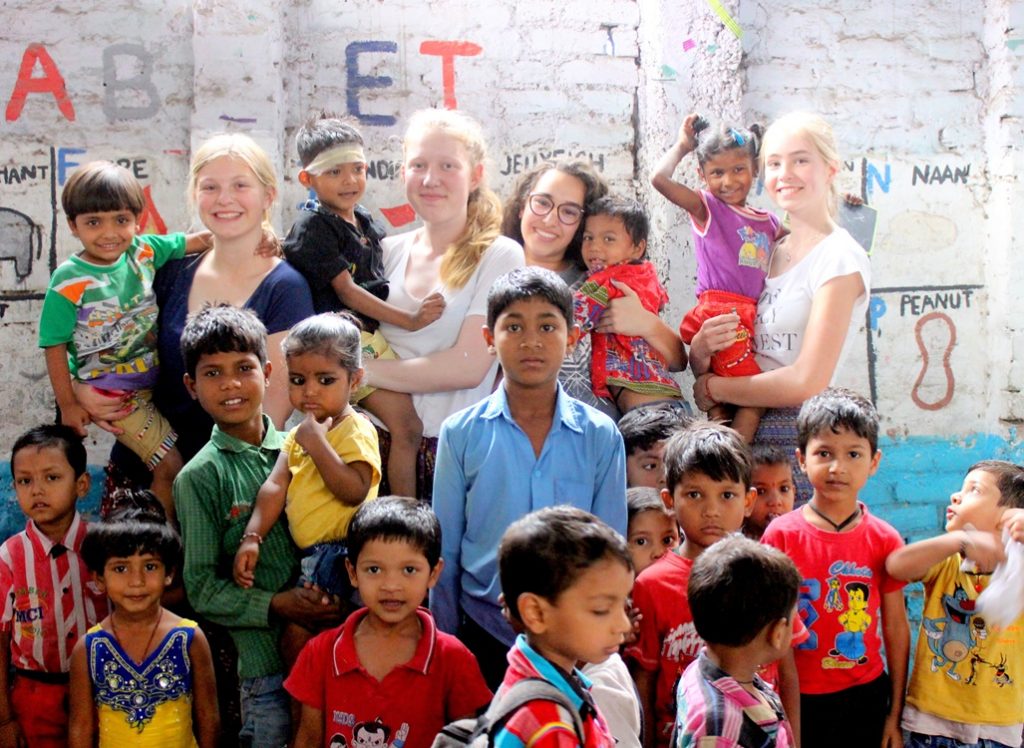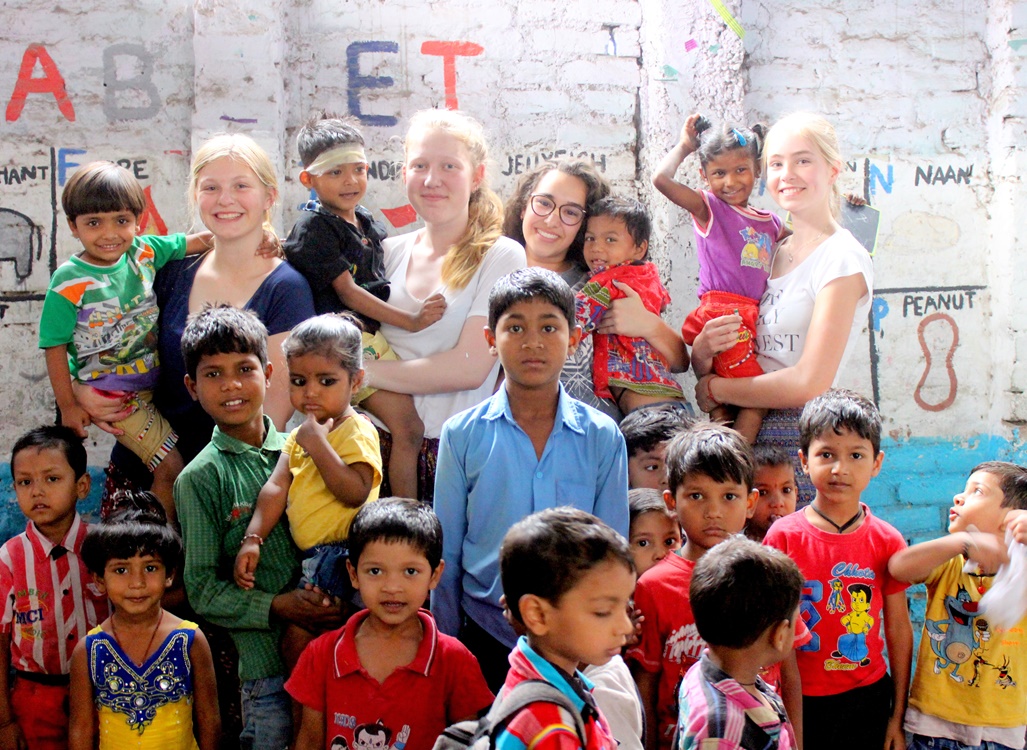 What are the minimum and maximum duration to join these programs?
Our regular programs in India start from 1 week and can go up to 6 months.
The Medical and Dental Elective Programs start from 2 weeks and go up to 6 months.
The Summer Volunteer Program has a fixed duration of 3 weeks (can be further extended for another week). We also have a 2 Weeks Special Program.
Are there any special requirements to join India Programs?
Volunteers below 18 yrs old need to get a signed parental consent form from their parents. (We do accept volunteers who are 16/17 years old)
Volunteers applying for the Child Care & Teaching Programs needs to send us the Criminal Background check.
For Medical Program: Only Pre-Med, Medical, and Nursing students can apply. We also have a Dental Internship Program for dentistry students.
Volunteers should be open-minded, flexible, enthusiastic, and ready to learn.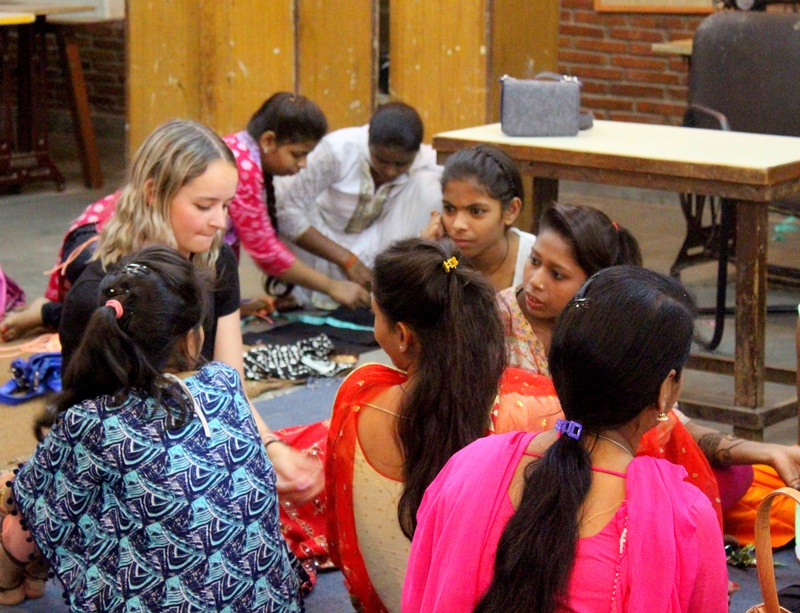 Which are the best programs for volunteering in India?
As we mentioned earlier, we have a plethora of programs – and you can choose the one that suits your choices and interests.
Street Children Volunteer Program
Being a volunteer, you'll have a certain schedule to follow as per program requirements, but you'll be free to improvise and make the most of your time while with the kids. Your main task would be to make them feel safe and secure. You can take informal classes and teach the kids how to draw or paint. You can also organize some fun games that would be engaging and also help them learn new things. On other occasions, you can just sit and talk with them, know about how their lives have been, share your own stories with them and help them dream.
Volunteers can also guide them about living a better life, about health and sanitation, about food habits and good manners.
Volunteers also take these kids out for day trips to museums and zoos in Delhi, for some qualitative learning sessions.
Summer Volunteering Program in India 2023
This is one of the most popular programs in India, being a part of which you'll get to volunteer with underprivileged children in Delhi and Palampur, as well as travel across various parts of Northern India. Your journey will commence in the capital city of India, New Delhi, where you'll be working at a shelter home providing love and care to the street children living there. During your stay in the city, you'll get to visit the UNESCO Heritage Sites, markets, and monuments in Delhi.
Later, you'll travel to the Himalayan town of Palampur, and work with the kids there as well. You can also take up the initiative to renovate the school premises, in order to make it more vibrant and kids' friendly. For the weekend, you will go for a Himalayan trek in Triund and feel the bliss! You'll also get to travel to Amritsar to see the Golden Temple. And of course, to Agra, in order to explore the beauty of the Taj Mahal.
This 3 weeks' extravaganza allows volunteers to enjoy the vibrant lifestyle and diverse culture of India while working for the welfare and development of underprivileged kids from the streets.
Women Empowerment Volunteer Program
Being a volunteer for this program, you will get to work for the welfare and social development of women from poor areas, within the capital city of New Delhi.
Making them aware of global trends, and helping them learn a skill that can help them become an independent individual is the ultimate objective of this volunteer program in India. You'll be working with girls in the age group of 16 to 20 years old and conduct English classes for them so that they can improve their language skills before beginning their careers. You can also help them with different vocational courses such as beautician work, stitching and handicrafts work. Guidance for a proper nutritional and wholesome diet can be shared with these women.
Medical Internship in New Delhi
Interns joining this project will be paired with the professionals whom they'll be shadowing. Each intern needs to choose at least 3 to 4 departments from the given list – Emergency, IPD Wards, Laboratory, Blood Bank, Pharmacy, Radiology/Imaging, OT, Dialysis Unit, Critical Care, General Wards, Orthopaedic, Nursing, Obstetrics, and Gynaecology, Physiotherapy. Pre-med students, 1st, and 2nd-year students will only get to observe the doctors and shadow them, while 3rd and final-year students will get tasks. The tasks that'll be assigned to the interns will purely depend on their experience and efficiency.
Work would usually involve routine check-ups of patients, giving vaccinations, dressing wounds, measuring blood pressure, etc. Interns will have to maintain a regular file depending on the tasks assigned to them.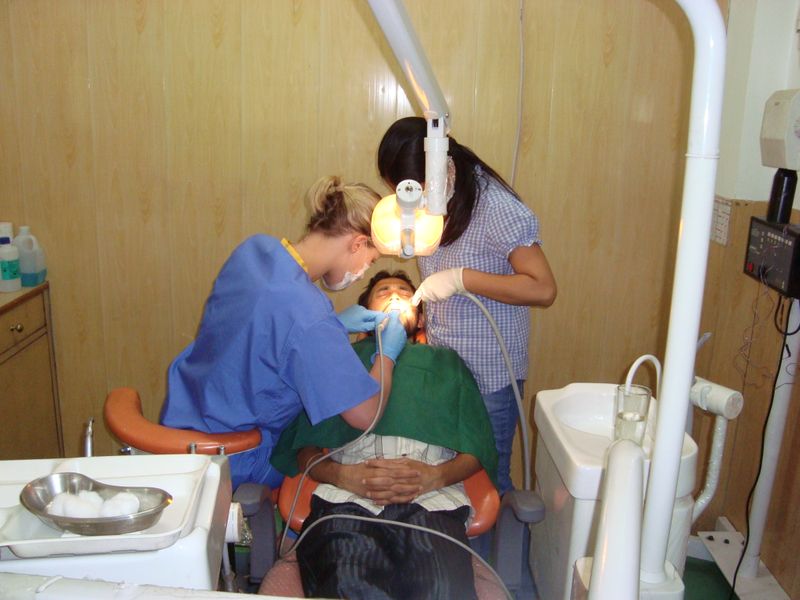 Medical, Nursing and Dental Elective Internship in Palampur
Palampur is a quaint town nestled in the lap of the Himalayas in Himachal Pradesh. Unlike Delhi, the facilities available here are much lesser. Interns are placed in hospitals and clinics where they work alongside the professionals. The hospitals have different departments like general medicine, surgery, gynecology, pediatrics as well as Ayurveda and Naturopathy.
Interns will also get a chance to visit local clinics and schools, where mostly the rural folks come for treatment. This will be an amazing opportunity to know the natives and also get an idea about the health issues that they face in general. If the interns come in a group, then they can organize health care camps which will be immensely beneficial as a learning journey.
Students pursuing dental studies will get to intern with professional dentists at the clinics. The program will be aptly suitable for those who are looking forward to gaining some valuable work experience in the field of dentistry. Students who are eager to work in a rural setup with ample challenges will absolutely enjoy this internship.
Yoga & Volunteer Adventure Program
Volunteering India organizes Yoga and volunteer adventure programs for those who love to stay fit along with some adventure activities. This program includes volunteer work, trekking adventure activities, yoga, and meditation classes. Also, Volunteering India will be connecting the volunteers with Childcare centers in Palampur.
This program will be held in the beautiful town of Palampur, located in the foothills of the Himalayan Mountains. Palampur is a quaint town nestled in the lap of the Himalayas in Himachal Pradesh.
In Palampur, volunteers will be spending some quality time at Childcare Centers as a part of their work. This program is the amalgamation of adventure, peace, and philanthropy and will be a perfect program for you to discover India differently.
Short Term Volunteering Program in India
Being a part of this program, you'll be spending 2 weeks in New Delhi, teaching, playing & taking care of underprivileged children along with other enthusiastic volunteers from different parts of the world. This program will give you a chance to explore India more closely, and bring smiles to the faces of disadvantaged street children by helping to create an environment conducive to their holistic development in order to enable them to become a part of mainstream society.
As a volunteer, you can bring along pens, pencils, books, and other teaching material which will help them while teaching. Apart from volunteering, explore the nooks and corners of Delhi, binge on delicious Indian cuisine, walk down the lanes of history, and get awed by the Mughal architecture.
Before your trip ends, you will also get to spend a weekend in Agra, witnessing the beauty of the Taj Mahal.
Teaching Volunteering Program in India
English is one of the top globally spoken languages, and having a good hold on it can make a huge difference in many underprivileged lives. Volunteers can join the Teaching English Volunteer Program in Palampur, India, to help the children at local schools with their grammar, vocabulary, and overall English writing skills.
Through your contribution, you can make a big difference in spreading the light of education. It is also a good opportunity to get international work experience that can help you build a career as a teacher in the future, and polish your skills as well.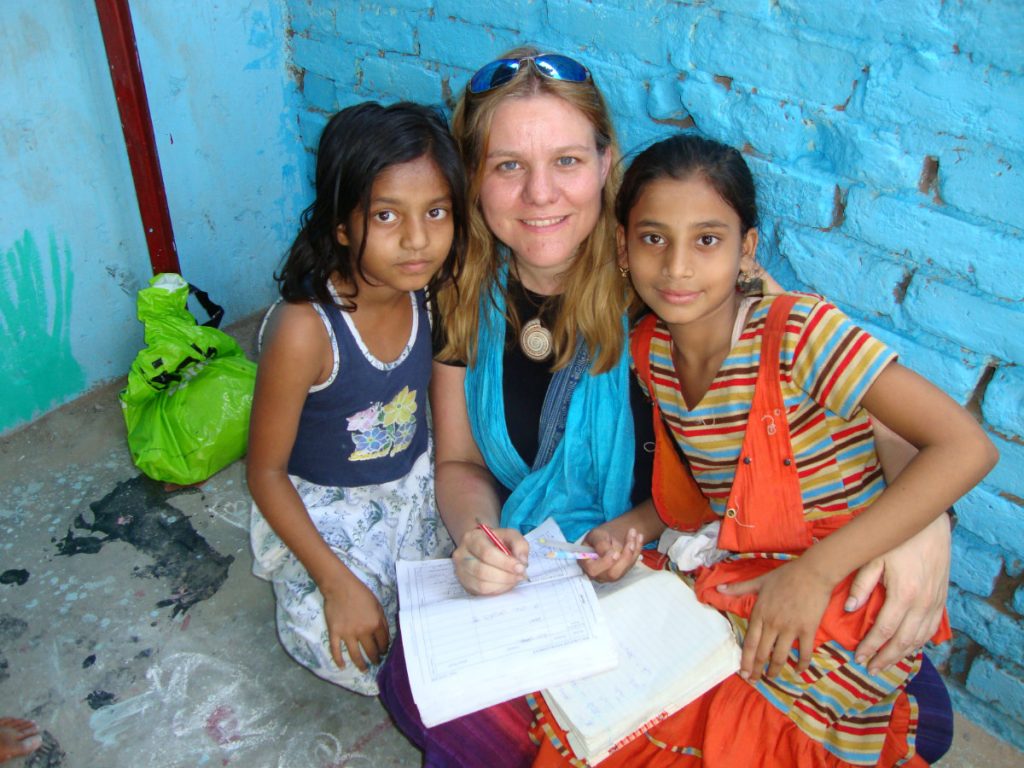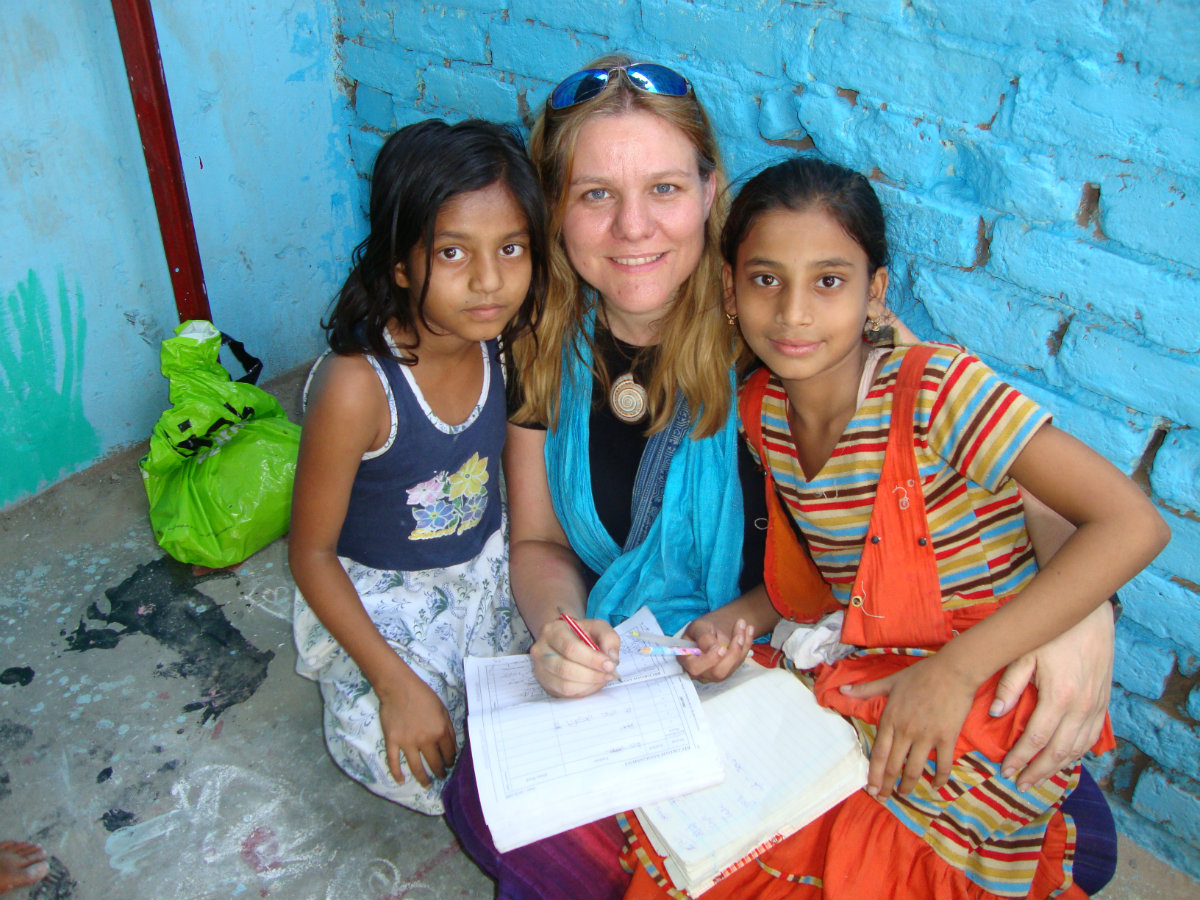 What to pack for my volunteer trip to India in 2023?
Taking a volunteer trip to India is slightly different from a regular holiday visit or a regular vacation. You don't need to carry much heavy stuff since everything is readily available and provided to you during the stay. However, here's a list of essentials that you need to pack:
1. Travel Insurance
It's one of the most important things you should carry when traveling to India for a volunteer trip. As a matter of fact, travel insurance is an important document and it's a must for any kind of travel expedition. It is a safety assurance during your journey and must be kept safe throughout the trip.
2. Vaccination Certificate
This is mandatory, as you won't be allowed to enter the country without having proof that you're fully vaccinated.
3. Valid Passport and Visa
Don't forget to bring your passport – while packing, this is the first thing you should put in your bag! Volunteers need to apply for a valid Indian Visa in order to enter the country.
There are, however, few listed countries whose citizens have been given the relaxation of getting a Visa on arrival. It is, therefore, highly recommended to get in touch with your local embassy or check out the bureau of Indian immigration's website for all the immigration and travel details.
4. Comfortable Clothes
There are no rules about what to wear – but we'd suggest you carry comfortable clothes, as the weather in India is mostly warm and humid. If you are planning to travel and volunteer in Palampur, you should keep a light jacket or shawl – since it's usually cold around the mountains. If you're in comfortable attire, you'll feel at ease while working on the projects as well.
5. Masks and Sanitizers
On today's date, you simply can't step out without these! You can buy them in India as well, but we'll suggest you carry at least a couple of masks and a bottle of sanitizer while you travel to India.
A journey to India would definitely be magical and one of the most unforgettable experiences ever. And unlike any other expensive luxury holiday, a volunteering vacation would culminate the best of everything that's there for you to relish – the exotic flavors, the peace of mind, and the priceless moments of love.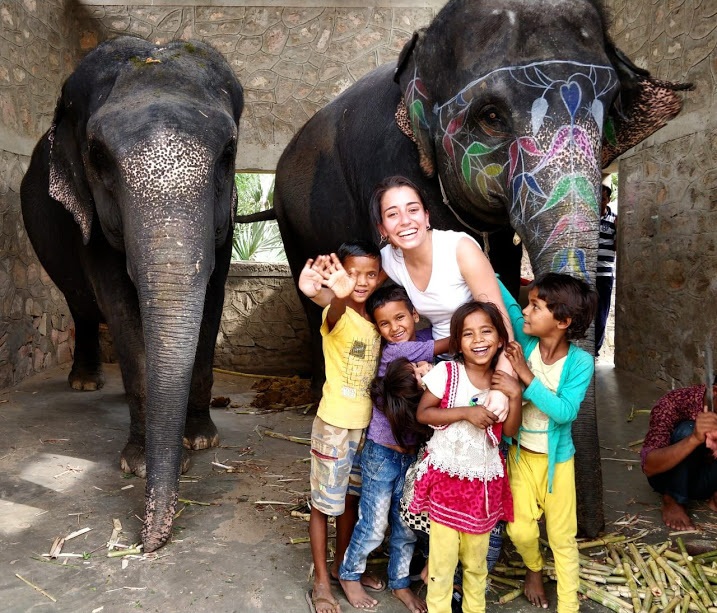 So what are you waiting for? Drop us a mail at [email protected] and let us know which volunteer program you wish to be a part of. We shall be immensely happy to host you – and your contributions will be extremely valuable for the people of India.
This Post Has Been Viewed 333 Times