[After 23 months, from Monday the 14th February 2022, India is finally lifting all quarantine restrictions for International arrivals from 82 countries.
If you are fully vaccinated (with a vaccine program accepted in India), you will also no longer need an RT-PCR test prior to or after arrival!
Those who are not fully vaccinated with a vaccine program accepted by India will also no longer need to quarantine but will (for now) need to upload a negative PCR test within 72 hours of departure to India.]
India, known for its diverse culture and colorful lifestyle, is one of the most popular volunteering destinations amongst people all over the world. No matter whether you are a high school student looking for a meaningful gap year experience or seeking a career break to explore & give back to society, Volunteering India is here to provide you with a wide spectrum of responsible travel experiences in India.
Following one of the most effective travel advice, one must always plan a trip well in advance; especially, when it's something that'll need your 100% involvement as well as provide you with a dash of adventure at the same time. Here are some of the most recommended volunteering programs in India to choose from and contribute in the most beautiful manner, to spread happiness and more.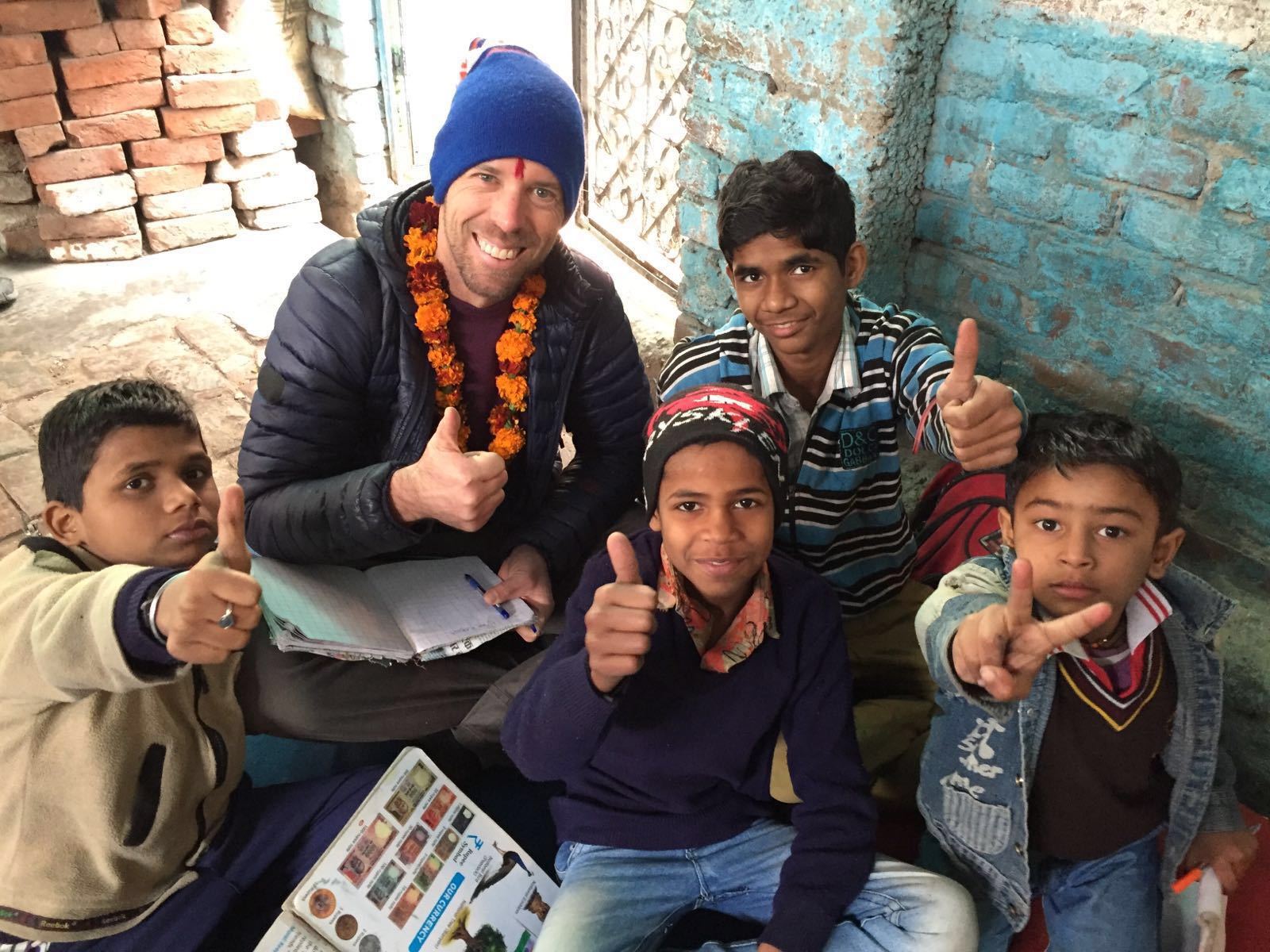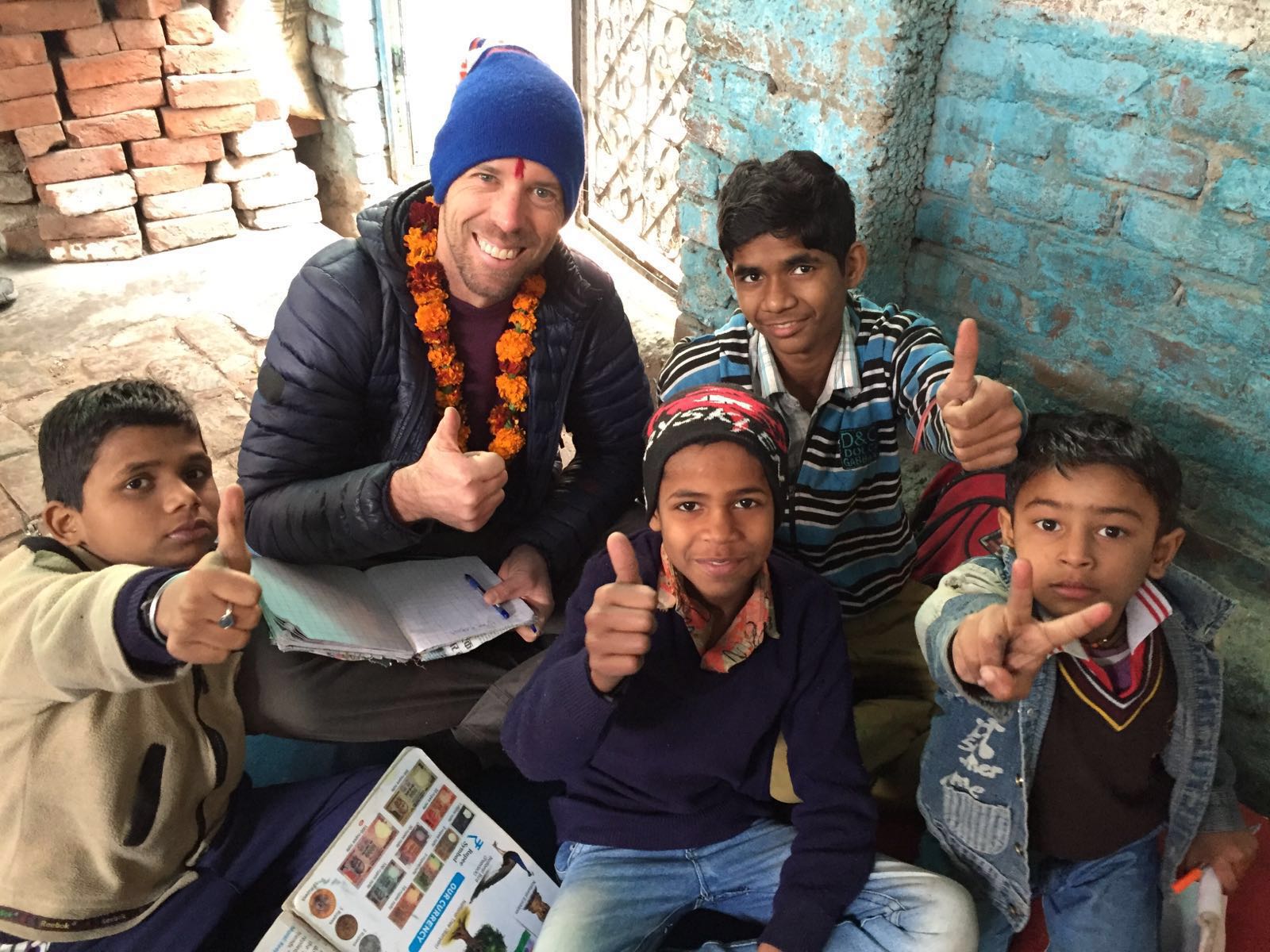 The Street Children Program in India is one of the most popular volunteer projects in India. Dedicated to the welfare and development of unfortunate kids from the streets, this program is suited for volunteers of all ages. It involves a lot of dedication, patience, and optimism to make the most of your time, while you're a part of it. Volunteers joining the street children program will be placed in the capital city, New Delhi. You will be spending some quality time with the children at the centers while doing whatever it takes to bring that smile to their faces.
Some of the basic activities you'd be required to do as a volunteer under this project include (but may not be limited to);
Taking informal education classes for the children

Playing recreational and fun games with the children, while introducing them to different and new activities.

Help make them aware and imbibe some good habits in the children; such as cleanliness, hygiene, and greetings.  

On some of the days, volunteers can, also, plan a trip with the children to a museum or zoo in Delhi. Such educational trips are very useful for the children where they love spending time and playing with the volunteers.

Volunteers can assist in providing love, care, basic literacy, recreation, and most importantly spend time and shower affection on them.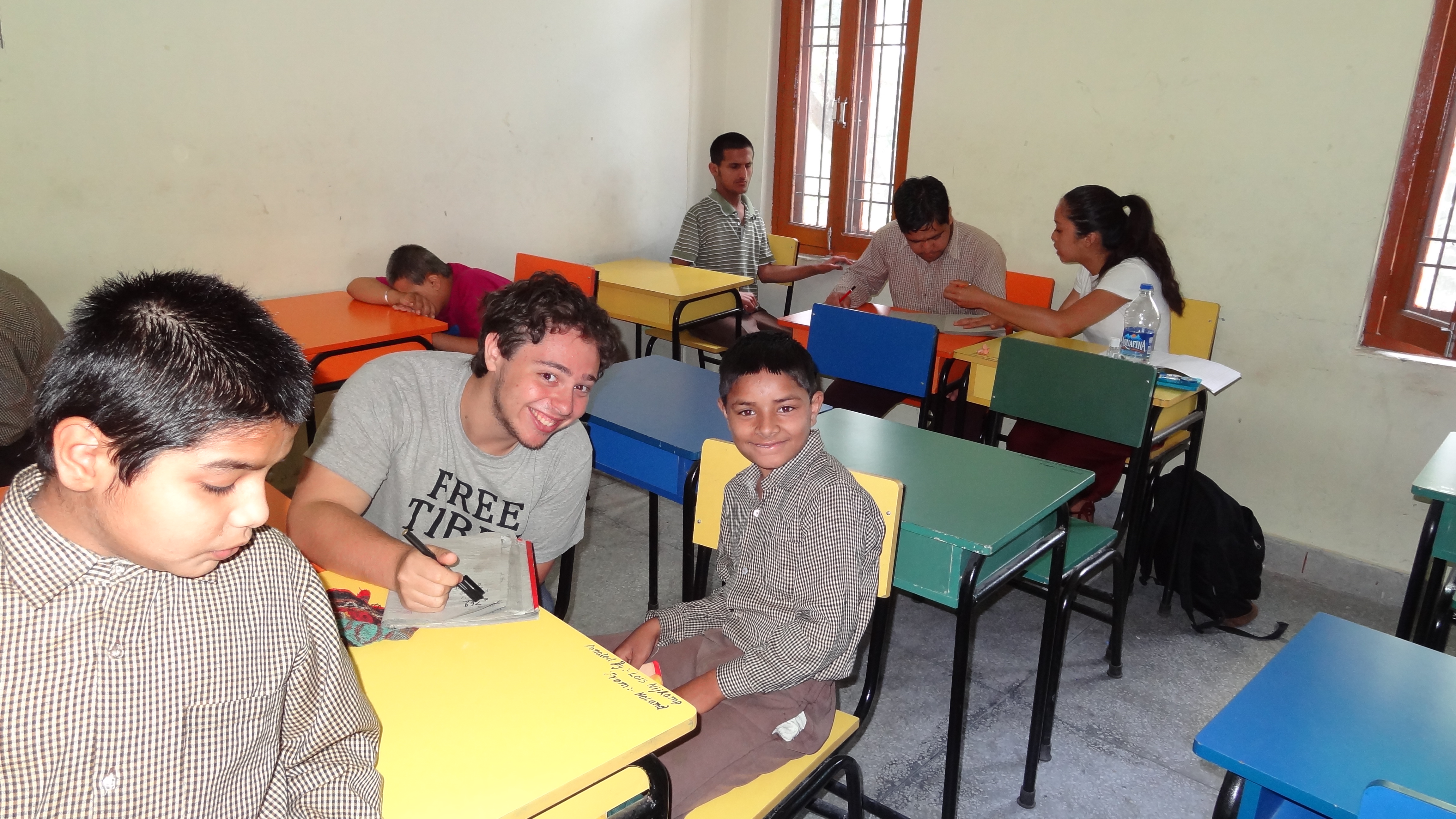 In today's date, the importance of having a decent understanding of written and spoken English is known by all. English is one of the highly spoken and used languages in India and having a good hold on it can help children from poor and unfortunate backgrounds to make a decent life. The Teaching Program is offered in Palampur, where volunteers are expected to improve the standard of spoken English for the kids, as well as teach other subjects like History, Geography, Maths, Science, etc.
A volunteer does not necessarily have to be a professional teacher to join this program, neither a TEFL Certificate is required. All that is required to volunteer for the Teaching Program are patience, enthusiasm, and the eagerness to spread the lights of education. As we know, literacy can solve a lot of problems in a developing nation – and during your trip to India, you can help and do your part in the problem-solving.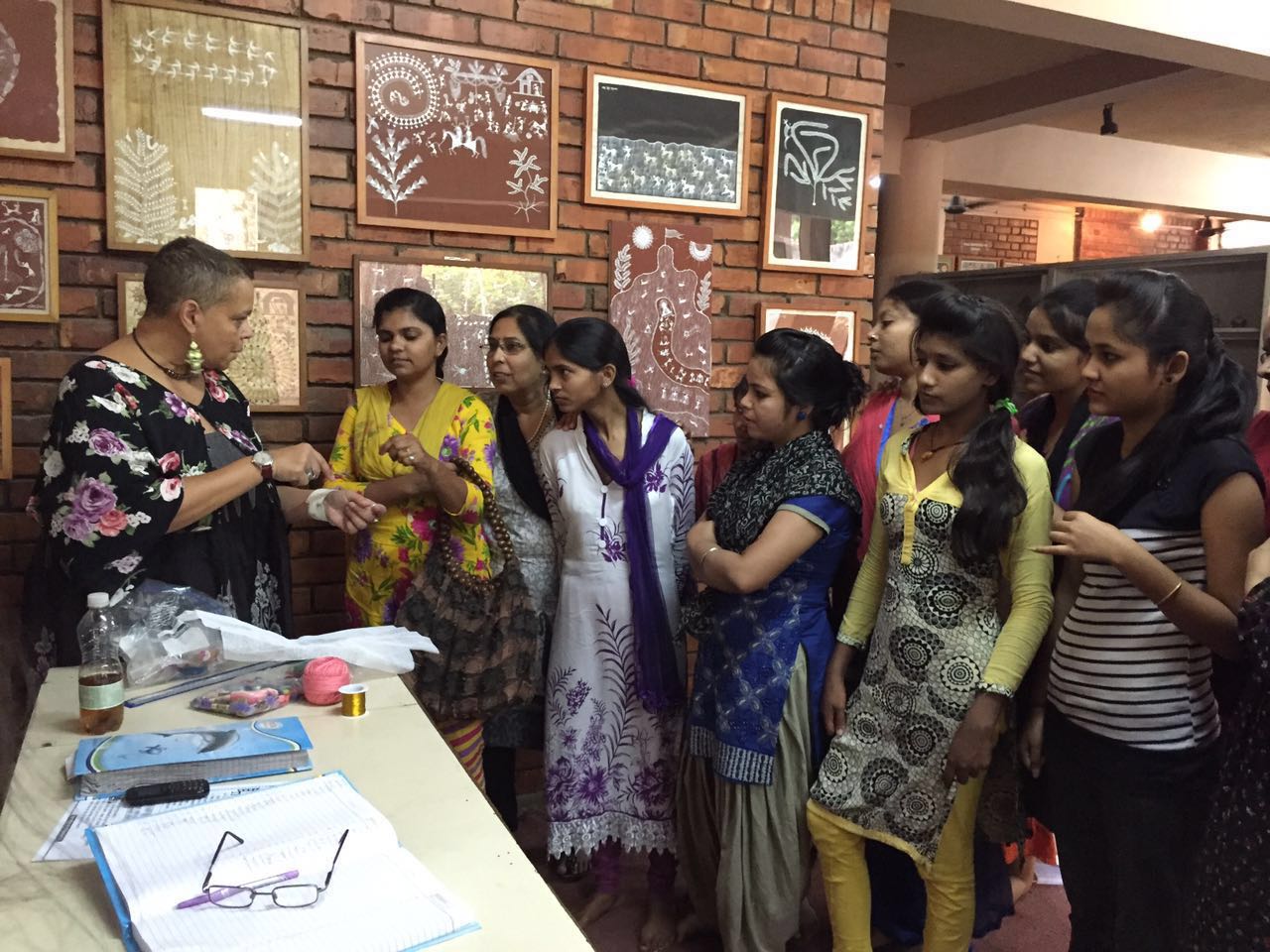 The situation of women in Indian society has improved drastically over the last few years. Women, in India, can be seen excelling in almost every profession today; being the leaders as well in some cases. However, there is still a section of the society where women are yet to get the rights and freedom that they deserve. The Women Empowerment Volunteer Program in India is dedicated to the uplifting of such unfortunate women who have suffered from the horrors of life. The project placement is offered in New Delhi, where volunteers work very closely with these ladies. These are a mix of teenagers and young adult women who need psychological care and motivation to start afresh in life again with a dignified approach.
This is a highly apt volunteer program for women who can understand the situation in a much better way. Even the inmates would feel more open to women volunteers, share their thoughts and problems, and eventually gather the courage to step out and make a better living. Having said that, it's all about the approach and handling capabilities of the volunteer that matters at the end; and not the gender 🙂
For years now, the Summer Volunteering Program has been a highly popular project for teen volunteers, under 18s, and college students. Taking a trip abroad during their Summer Break is something very common amongst high school and college students. Needless to say, this surely is the best way to explore India in a month's time, when you'll get to experience the best of volunteering and travel. This is an exciting adventure trip that will let you work with kids in Delhi and then in Palampur, followed by a series of adventures as you travel across Amritsar, Agra, Jaipur & more.
In Delhi, volunteers will be working at the street children's center throughout the weekdays and will have the weekends to explore the historical places in the city. The second phase of the project will take you to the pristine environment of mountains and hills and spirituality, in the town of Dharamsala – Palampur. Volunteers work at the childcare centers here and get to experience typical village life in India. The adventure begins with the thrilling treks to Triund, visit the temple of Dalai Lama in Mcleodganj, and Golden Temple in Amritsar. And if you wish to hop off to the beach town of Goa, we'd be happy to add an extra week of sunshine & sea to your amazing Summer Trip to India!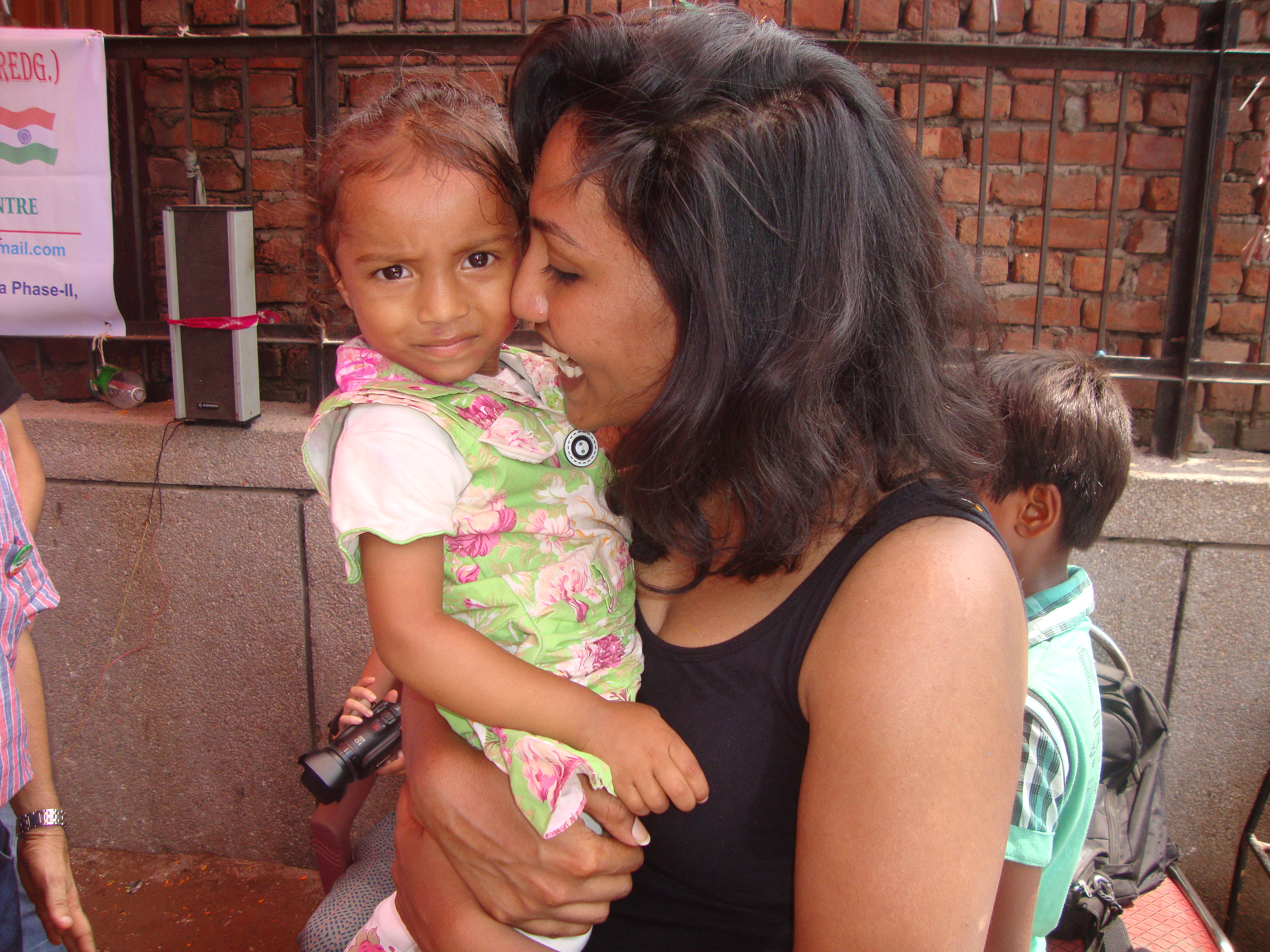 Volunteering India has been placing overseas volunteers for more than a decade now and understands the trend clearly. While volunteer work is, certainly, the prime objective, exploring a new destination, learning about the history of that country, experiencing new adventures and, immersing in a new culture and lifestyle is also something that our participants look forward to while volunteering in India.
It is for this, that we've curated a short-term volunteer program in India. The Mini Break Program is for those who are seeking 2 Weeks of extraordinary fun, hard work, adventure, learning, and more.
This is an ideal volunteer abroad project for those who face time-crunch but still have the zeal to make a difference in society; while exploring the beauty that India has in store!
Along with these popular volunteer programs in India, Volunteering India also offers placements under Childcare, Disabled Care, Dental Elective, and Medical Internship programs – and you can choose the one that suits you best!
Make the most of your weekends while volunteering in India:
A volunteer trip to India is an enriching journey in itself. Being one of the most gorgeous countries in the world, India has attracted millions of people from all across the world, in the past, and it still continues doing so.
The rich culture and heritage, the magnificent architectural establishments, the diverse geographical topography along the warmth of the people – India will keep mesmerizing you at every point.
Our volunteers have always enjoyed their stay in the country and passionately worked with the locals, supporting them in the best possible manner. The weekdays are usually very busy for the volunteers when there's enough work to be handled at the project sites. Be it with the children in Delhi or medical camps in Palampur – the schedule is always packed with fixed itineraries.
However, the weekends are free for them to explore the cities as well as to take short trips to some of the most popular destinations. Our team endless works on making these weekend tours as memorable as possible, for the volunteers. You can explore the UNESCO Heritage Sites in Delhi, head off to Agra to see the Taj Mahal, or take a trip to Jaipur in Rajasthan. Other than that, you can also travel to Amritsar in Punjab, to see the Golden Temple. You can also explore the Himalayan towns of Shimla, Manali, Bir, or McLeodganj – and soak in the serenity.
We're accepting bookings for 2023 and our team will ensure that you have a great volunteering journey in India. Let us help you make the best choice. Tell us your requirements at [email protected] and we'll try our best to help you fulfill your volunteering dreams.
This Post Has Been Viewed 2,182 Times