India has evolved in many ways over the last few decades – socially, economically and politically, but despite this evolution and development, even in this 21st century, there are certain parts of the country that are underdeveloped and people face major problems in living their lifestyle.
Volunteering India, an international volunteer placement organization based out of India, provides affordable and most meaningful volunteer programs in the 2 different locations and has collaborated with local NGOs, public & private healthcare centers, underprivileged schools etc. If you wish to be a part of the changing & developing society, then join us and experience the difference.
Here are a few reasons why you should be a part of Volunteering India.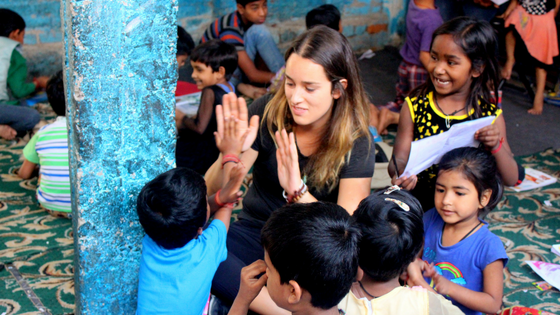 1. An opportunity to make a difference in the lives of the underprivileged.
In India, there is an extremely large number of people surviving below the poverty line. These people do not get the privilege to bear the basic necessities of life. Kids hardly attend schools and reside in the underdeveloped areas. If you wish to make a change and want to add little happiness in their lives then you should undoubtedly think about taking up a volunteering trip to India.
Being a volunteer, you can either choose to teach kids in the schools or spend some time in taking care of them and playing with them. Play a significant role in their lives by providing them with proper care, love, and warmth. Also, you can be a part of the Women Empowerment Program and help them to be more independent, guide them to communicate in English as well as teach them computer skills and help them to be more confident to earn a livelihood. Volunteers can also provide them with vocational training.
2. Live closely with the locals and experience the goodness of authentic lifestyle.
While volunteering in India, you will get the opportunity to observe the lifestyle of the locals very closely. How simple and authentic life they live! This helps in connecting the volunteers with the locals and build a strong bond as well as an everlasting relationship. As a volunteer, you'll get the opportunity to immerse in the Indian culture and absorb its richness.
3. Get a chance to volunteer with elephants.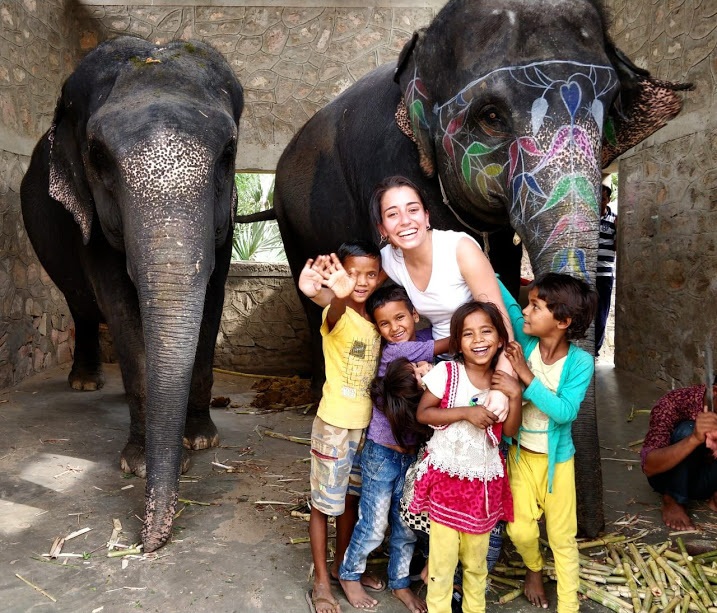 Elephants are nature's most magnificent creatures and play an important role in the country's history as well as associated with religious and cultural heritage. If you love being with animals, then Volunteering for the Elephant Program will be apt for you. Visit the elephant village in Jaipur and spend time with these gentle giants.
They are usually looked after by the Mahouts and you will be helping them in feeding and bathe the elephants, and also get an insight into rural life.
4. A wide range of affordable programs.
Volunteering India offers a wide range of affordable and meaningful programs. If you love to work with children, then you can either be a part of the Street Children Program in New Delhi or the Teaching Program in Palampur. Students who are looking forward to doing something worthy during their summer break, can join the Summer Volunteering Program. For those who have a time crunch, we have a specially curated Mini Break Program, and for medical & pre-med students, there are medical internship opportunities as well.
5. Most budget-friendly way to travel.
If you are ready to explore India, then planning according to your budget is a must. India is an affordable destination and you can spend your time here for a month without spending much. Your volunteering trip will be the most cost-effective and you will get the opportunity to explore India while contributing meaningfully towards the society. Make the most of your journey and be a part of Volunteering India.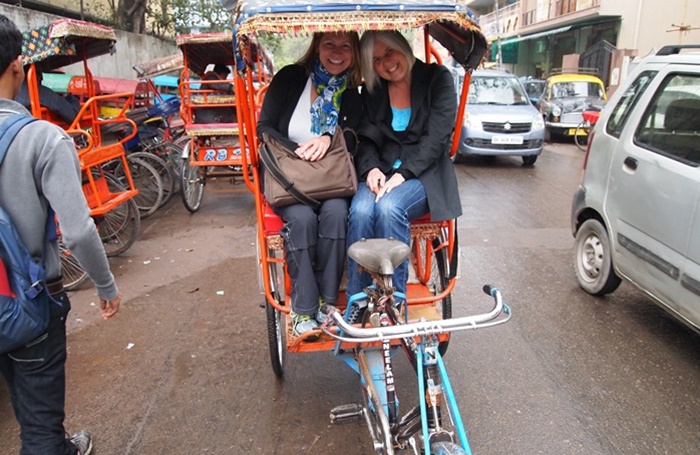 6. Taste the mouth-watering Indian cuisine.
During your journey, you will get to taste the Indian spicy cuisine. You will be spending time with the locals and sharing food with them. As you'll travel to different places you will get to expose your taste buds to the variety of foods as every religion in India has their own special dish. Every place that you will travel to will treat you with something new!
7. Gain first-hand international work experience.
This work experience will surely play a significant role in your career ahead. It will help you to boost your CV and make you stand out from the rest of your peers. It will be helpful in enhancing your personality, holding better employment opportunities for you.
Once you have completed your program, Volunteering India will be providing you a Certificate of Completion.
8. Explore the country's culture & heritage.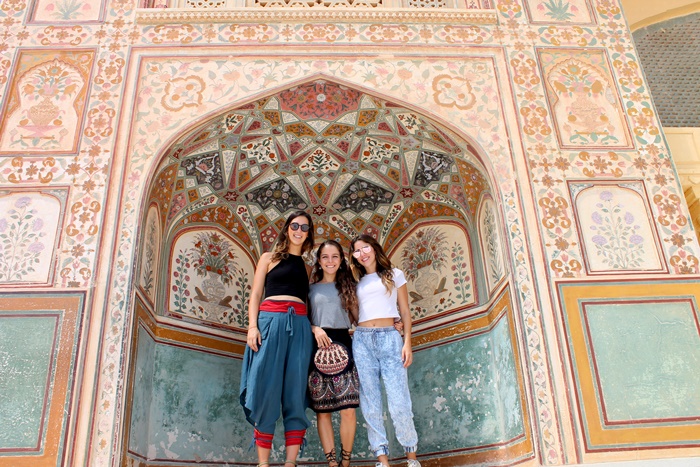 While volunteering in India, you will get ample of opportunities to explore the famous historical UNESCO World Heritage Sites like Qutub Minar, Red Fort, Lotus Temple, Taj Mahal, and many more.
India is known for its religious diversity and its cultural history spans more than 45000 years. Spending time with locals will expose you to the diversity in Indian culture.
9. Experience and explore the Himalayas.
The Indian Himalayas are surely worth visiting. At least once in your lifetime, experience the beauty of the snow-capped peaks, while trekking through the mountain trails, enjoy the cool gust of wind, and soak in the freshness. While volunteering in Palampur you will get the opportunity to go for various adventure activities like Paragliding, river rafting etc. Meet Tibetan folks in Dharamshala and Mcleodganj and binge on some delicious momos!
10. Meet some amazing travelers from different parts of the world.
During this journey, you will be accompanied by other volunteers from different parts of the world. It'll be a chance for you to widen your social network. Share your stories with them, travel together and collect moments. By the time you will leave, you will be having tons of friends from all over the world.
In case you are still in doubts about joining Volunteering India, then you can drop us a mail at [email protected]
Traveling to India will be one of the most beautiful experiences of your life.
This Post Has Been Viewed 442 Times