One of the most favored volunteering destinations, India is visited by millions of people from all across the world, and the culture and heritage of the country along with its diverse landscape and natural beauty touches the heart of everyone who steps into the country. A volunteering trip to India will surely ignite your curiosity, shake your senses and warm your soul. Whether it's the chaos and city lights of Delhi, the quaintness in the Himalayan hill towns, the bustling beaches of Goa, or the breathtaking architecture of the Taj Mahal – there's nothing in India that you won't like!
Is India Open for Travelers?
Yes, India's borders are now open! After being shut for nearly two years due to the pandemic, India is now completely open for travelers.
You must complete a Self Declaration Form at least 72 hours before departure. The declaration will need to include a log from the last 14 days of where you have traveled. You then upload it to the Air Suvidha Portal.
The Indian authorities have said that they will randomly select 2% of passengers arriving by air to undergo a Covid-19 test. The remaining passengers will be allowed to leave the airport without further testing and go about their business with no quarantine.
Scheduled commercial flights have recommenced, and routes are re-starting all the time.
Apply now, to volunteer in India in 2023.
We usually recommend our volunteers to apply at the earliest in order to ensure a spot under the program for their choice of start date. However, a minimum of 45 days is required to apply for any program to avoid any inconvenience. We are also offering flexible date-changing facilities, and complete assistance by our expert team.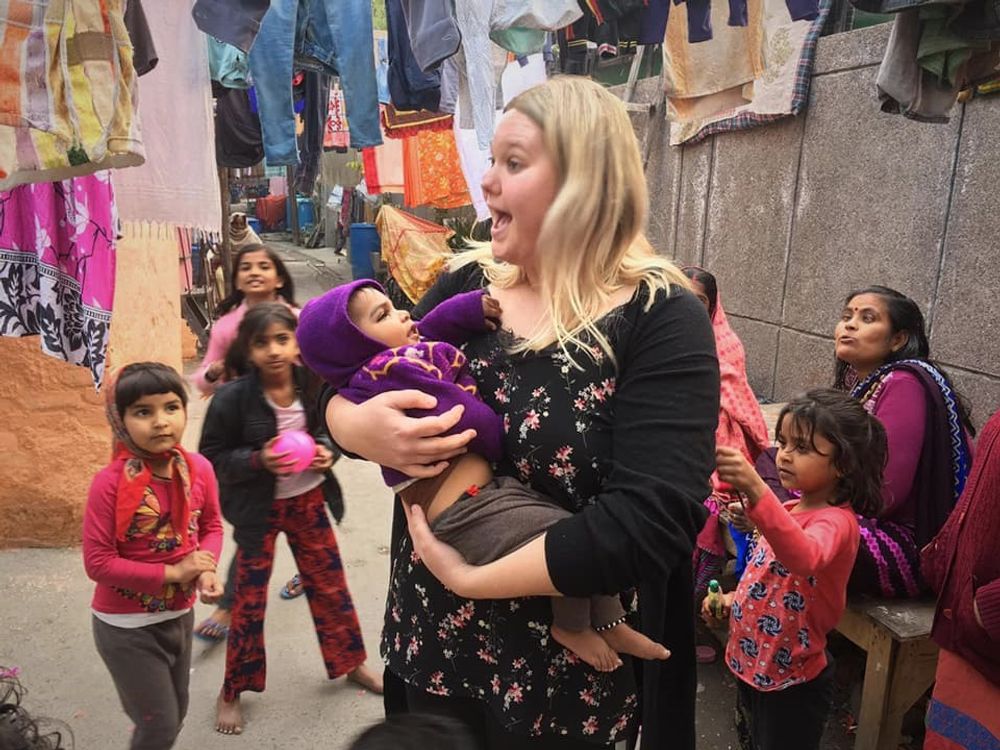 Is it Safe to Travel to India?
There is honestly no heightened level of risk for India. The FCDO (The UK Foreign and Commonwealth Development Office) has no warning against travel to India. As of mid-February 2022, 54% of India's population are fully vaccinated, and 70% have had one jab, with well over 1.6 billion doses administered.
Do I Need to be Double Vaccinated to get into India?
Yes, you do need to be double vaccinated to get into India at the moment (as of February 2022).
If you wish to travel to a distant land and contribute something towards a developing society, while spending quality time with yourself as well as the locals, then there can be no better place than India. And now, more than ever, we need your contribution and support for our volunteering projects in India.
Volunteer with kids in India and share your knowledge with them.
If you are one of those who loves spending time with kids, then you'll surely enjoy working with them. India has a huge population with a major problem of illiteracy. In spite of the fact that the government offers free education for all children up to 14 years, there are many who still stay away from school.
Volunteering India, in association with local organizations, has taken charge of several street kids schools and childcare centers in Delhi and Palampur where you can get to teach the little ones, play with them, and most importantly, guide them for a better life. Being a part of these projects will also help you to know about your skill sets, turn you to be a more patient person, and fill your life with unconditional love.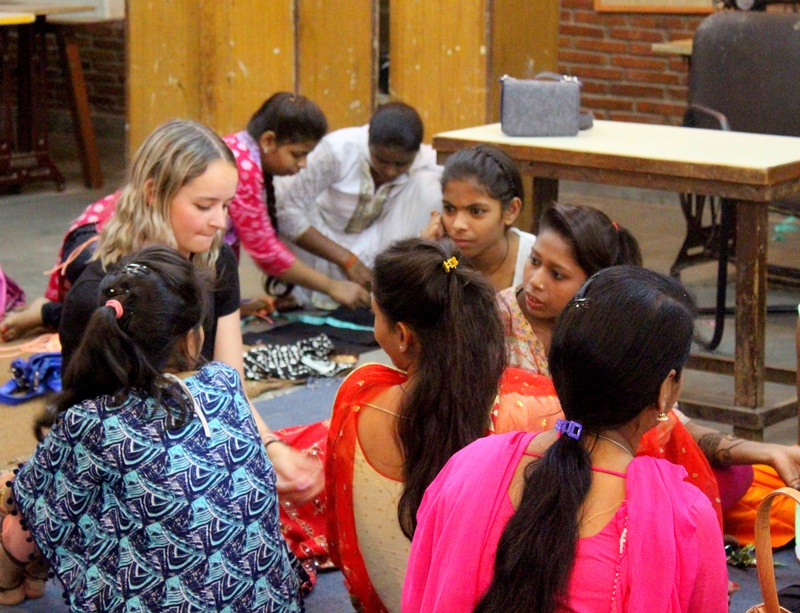 Interact with the locals to understand the rich culture of India.
This volunteer trip to India will give you ample time and scope to interact and bond with the locals in India. You'll get to know about their lifestyle, their daily routine, and also their thought process to an extent. An interesting matter about India is its diversity – you'll slowly realize that the life of people in Delhi is absolutely different from that of someone living in the Himalayan region, like Dharamshala.
And perhaps, the beauty lies in this diversity. As you'll explore, you'll get closer to knowing about the different religions, food habits, the difference in clothing, and the language that people speak. Every day will unfold new chapters for you and it'll be a beautiful learning journey.
Learn yoga and meditation to live a good life in the mountains.
India is the country where the ancient art form of yoga originated. And while you are here in the country, how can you miss learning the yoga moves? The best place for yoga and meditation sessions would be Rishikesh, a small Himalayan town in Uttarakhand, a nearly 5-hour drive from New Delhi.
Cleanse your mind and soul while learning breathing techniques and stretch your muscles on the banks of the River Ganges.
Serve at a public hospital or healthcare camp as a medical intern in India.
Medical internship opportunities are available in Delhi, where you will be placed in a large hospital placement in the South Delhi area, and those joining the Palampur internship program, are placed in local clinics and hospitals. You'll be paired along with a doctor/nurse or medical professional during their time at the hospital.
The internship is mostly observation based and each intern shall shadow, observe and do basic assistance work in the hospital during the period of the internship. it'll be an incredible learning journey, and you can gain first-hand work experience that'll be immensely valuable in the years ahead.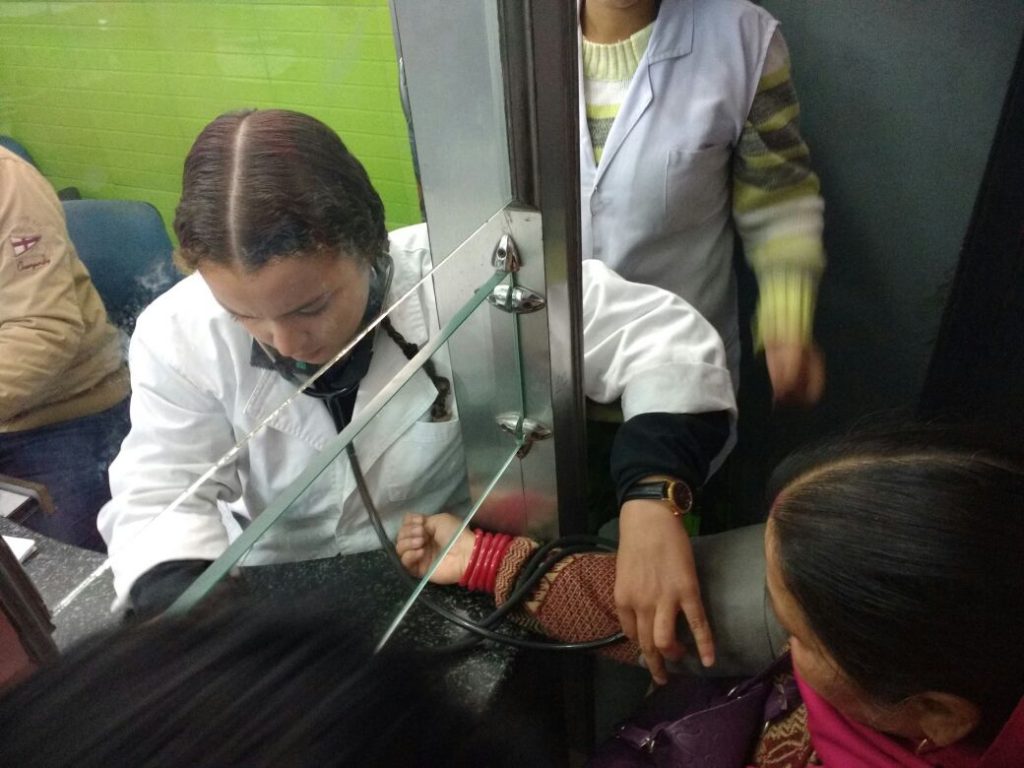 Apart from these, you'll get plenty of opportunities to travel around the country, and know about its history by exploring the monuments and museums.
India has witnessed one of the earliest civilizations of the world, and has been through several wars and upheavals, stages of invasion and colonization – and every incident has contributed to shaping the country's present structure.
As you'll explore the capital city, New Delhi, you'll get to see the magnificent Mughal architecture that has a unique style with Persian and Arabic touch. If you go to the North-Western state of Punjab, you can see the Gurudwaras (religious places of the Sikhs) and if you visit Rajasthan, you'll get to see how different the Rajput architecture is, from the previously mentioned ones.
You'll also get to explore churches that have Portuguese or Dutch architectural influence, as well as little French colonies if you visit places like Pondicherry. India has gone through several changes in the past, as the rulers have had a great influence in shaping the country. Knowing about it will be an amazing experience.
Volunteering India has a specially curated Summer Volunteering Program 2023 – which will endow you with the best travel and volunteer journey in India this year!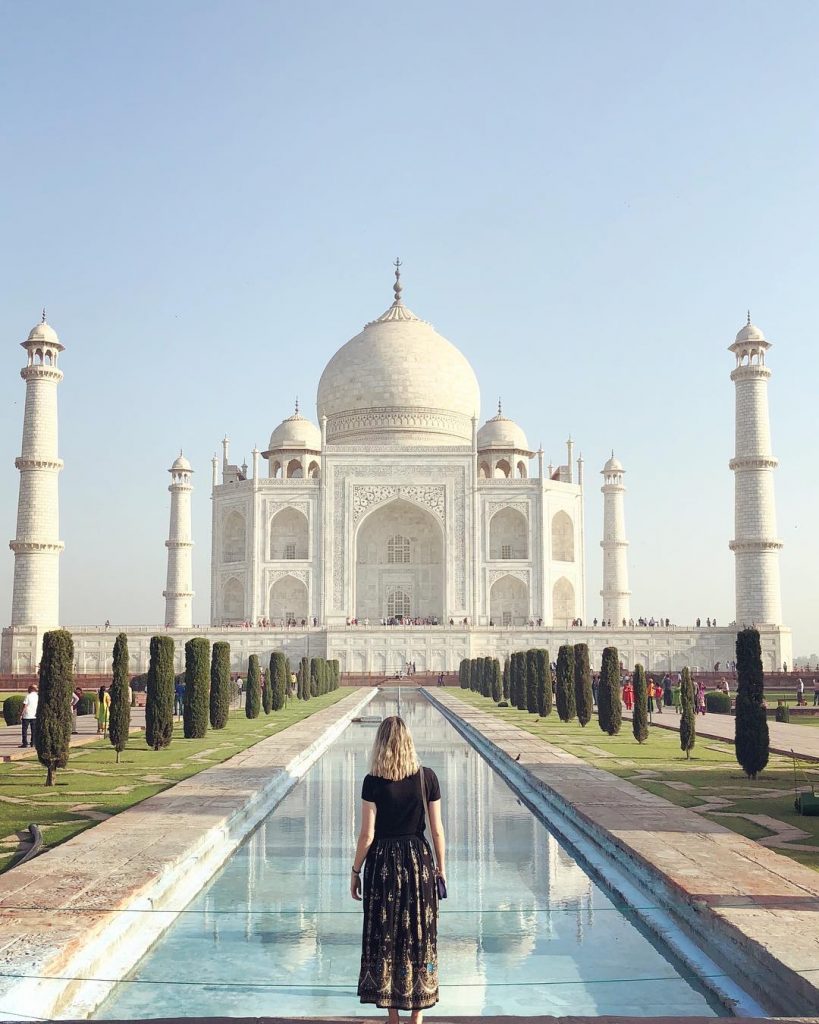 You'll get to volunteer with underprivileged children in Delhi and Palampur, as well as travel across various parts of Northern India. Your journey will commence in the capital city of India, New Delhi, where you'll be working at a shelter home providing love and care to the street children living there. During your stay in the city, you'll get to visit the UNESCO Heritage Sites, markets, and monuments in Delhi. Later, you'll travel to the Himalayan town of Palampur, and work with the kids there as well.
You can also take up the initiative to renovate the school premises, in order to make it more vibrant and kids' friendly. For the weekend, you will go for a Himalayan trek in Triund and feel the bliss! You'll also get to travel to Amritsar to see the Golden Temple. And of course, to Agra, in order to explore the beauty of the Taj Mahal. This 3 weeks extravaganza allows volunteers to enjoy the vibrant lifestyle and diverse culture of India while working for the welfare and development of underprivileged kids from the streets.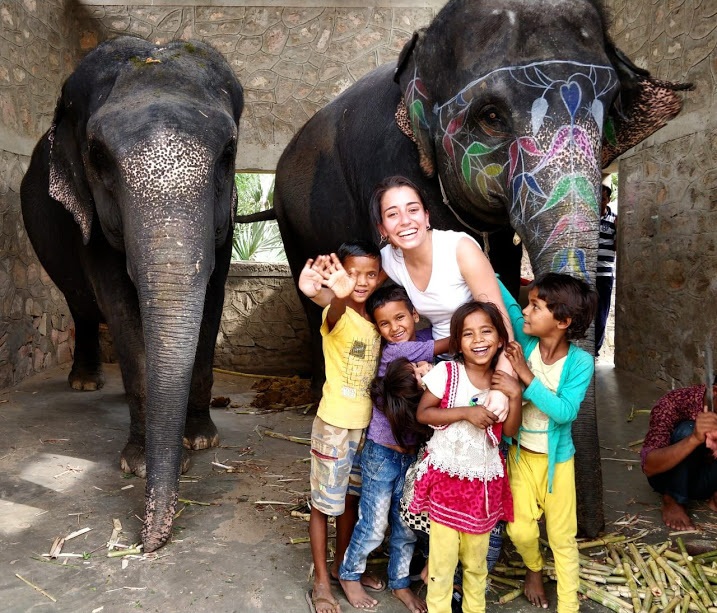 We've been working in association with local organizations with the aim to provide support to underprivileged societies. Our Summer Project is extremely affordable and it includes everything from your Airport Pick-up, Orientation, Accommodations & Meals, Volunteering & Travel costs. We shall provide you with 24/7 in-country support so that you can have a hassle-free journey. 
Over the last few years, we have hosted more than 5000 volunteers in India and everyone who joined us had an incredible experience.
For more information, you can drop us a mail at [email protected] and follow us on Instagram to stay updated!
This Post Has Been Viewed 218 Times