Not up for a solo trip to India? How about convincing your gang of friends to accompany you? Traveling is one activity that is equally entertaining and enjoyable having your crazy ones with you – and of course, if you choose to volunteer, you can all contribute towards making a difference to the developing Indian society.
Whether it's your college group or colleagues from office who are keen to take a break from the daily life, setting out for a life-changing journey in India would be something that none can deny. There are few things which add up to make a group volunteer trip to India, a special experience.
Eager to know what they are?
1. Opportunity to Make a Special Contribution To the Society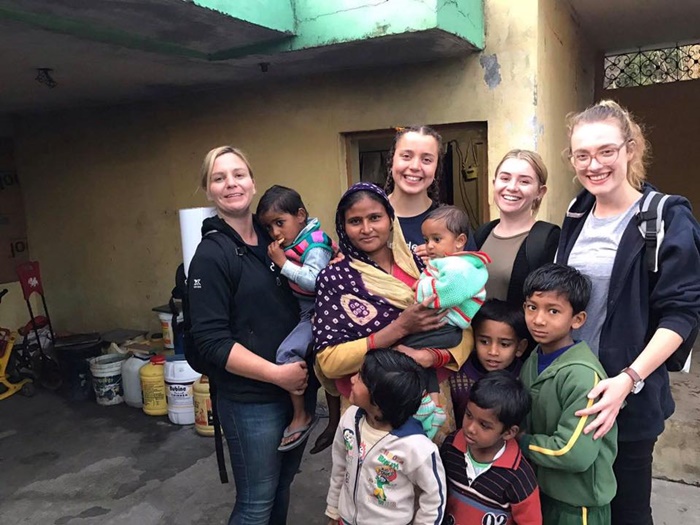 We all know the proverb that says, "Two heads are always better than one". Group volunteering abroad can be a classic example for the same. When you travel in a group, whether it be your circle of friends, family members, classmates, or office colleagues, you open up the window of opportunity to get to know each other, in a much better way. Living away from your home, working for the welfare and development of the underprivileged people is a special kind of contribution you make and get to witness the same from your group members.
While working together, you not only make tasks easier for yourself and your group members, but also learn a lot about each other's performance levels, agility, endurance, the way of handling a tricky situation, and other personal attributes. As a result of your combined efforts, all of you can make a positive impact in the society.
2. Make Some Common Friends in India and Broaden Your Social Network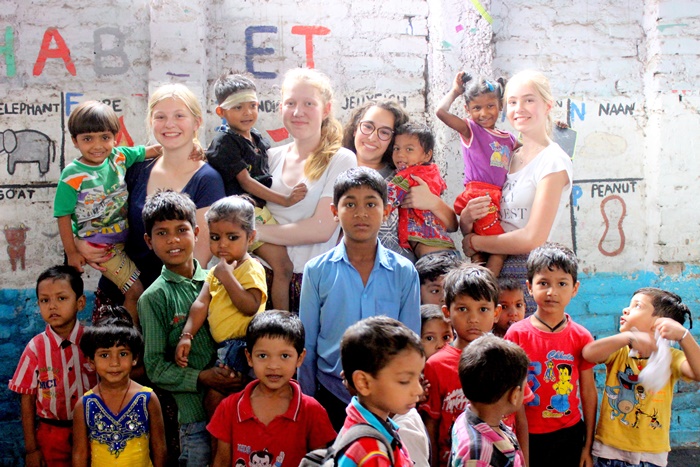 This is one of the greatest benefits of volunteering abroad (not just in India, but anywhere in the world!). Several volunteers travel to India every year to do something worthy for the developing society and also, to explore the country's nooks and corners.
Even when you take a group volunteer trip, you'll be meeting other solo travelers who've come from some other part of the world to work, and you'll also get to befriend locals as well as the kids at your project site. This way, you and your team members will be able to broaden your social circle. It'll be great to add new friends to your every growing friends' list!
3. It'll Be a Great Learning Journey for All of You!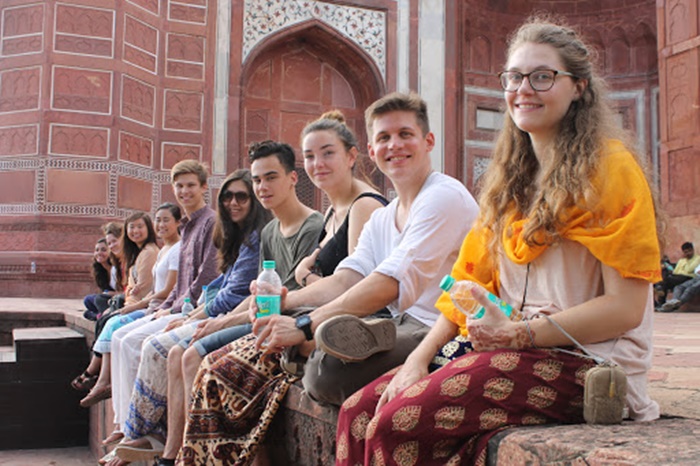 Till now, traveling with friends must have meant partying all night, lazing around and chilling! But a volunteer trip will be a more responsible tour, where you'll have to work on weekdays for about 4 to 5 hours daily, plan out constructive engagements, deal with impromptu situations and share smile across faces. It doesn't mean that you won't get time to relax and explore – but it'll be more like a mix of the best experiences!
It's gonna be a learning journey for you and your friends, that'll turn you into more humble and compassionate individuals.
4. There Are Always Special Offers And Discounts For Group Volunteering Programs!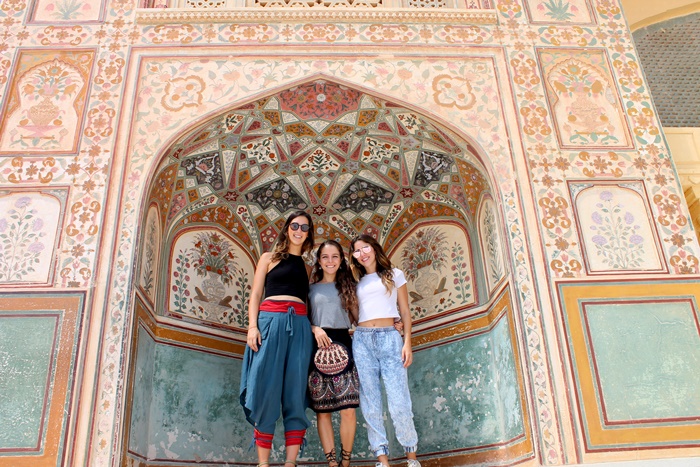 I know, the word 'discount' brings a smile to everyone's face! You must be wondering about it, so let me tell you the fact that Volunteering India offers amazing deals to those who are traveling in a group of 5 or more!
We understand and acknowledge the importance of group volunteering and thus, we want to support your group by providing exciting offers and customized trips as well. Now that you know the trick, why don't you start convincing your friends to be a part of an altruistic journey?
5. Make Memories Worth Cherishing For A Lifetime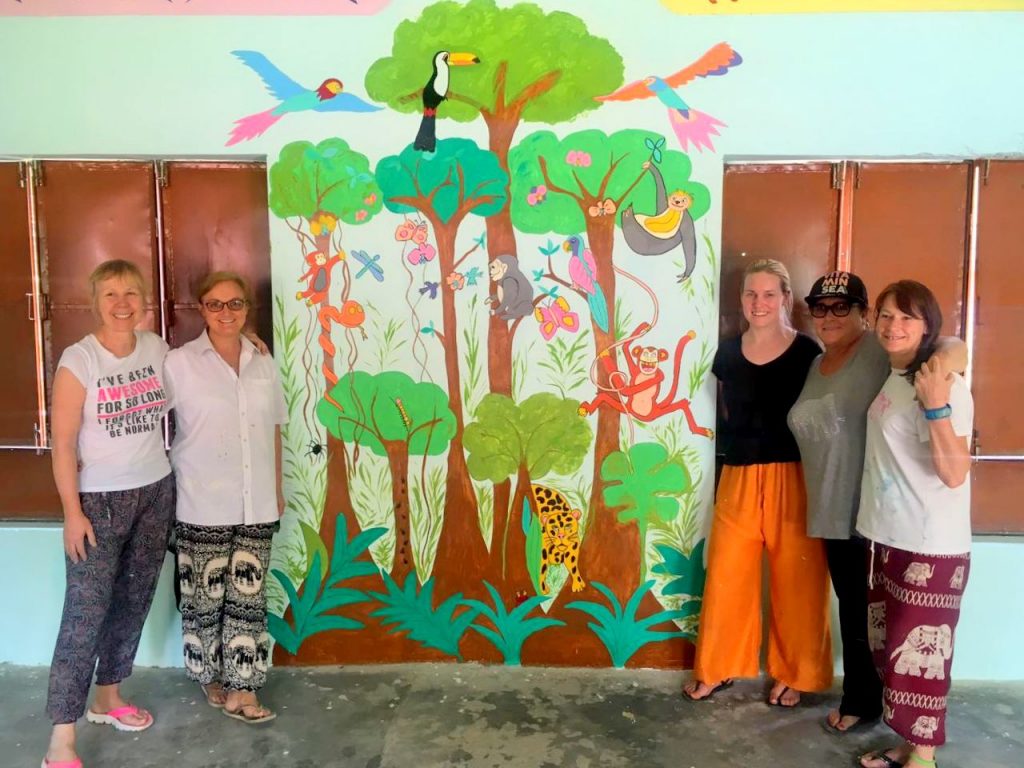 Undoubtedly, a trip with friends is always funfilled! And traveling abroad to a new place always leaves a strong impact on our lives. The entire experience would escalate to a whole new level if that's a volunteering trip to India. Together with your group, you'll be able to add happiness to the lives of several people and create memories that'll last forever. It'll be a journey that'll inspire all of you – and mark you as 'a gang of changemakers'!
Solo travelers know that exploring alone is damn exciting – but trust me when I say this, a Group Volunteering Experience in India will surely change your life for good. So what are you thinking? The Winter Breaks are approaching – how about volunteering in India this winter?
Write to us at [email protected] and out Program Advisors will get back to you, soon!
This Post Has Been Viewed 627 Times