Volunteering abroad is an activity which is mostly practiced by students from high school and/or college during their gap year. This makes a vital reason to rope in the angle of budget traveling when volunteering abroad. India, one of the most popular volunteer and travel destinations, is one country that can offer the best of a travel experience in the most affordable price.
Volunteering India offers some really meaningful, safe and affordable volunteer programs all across the country. This includes, Delhi (the capital), Dharamsala (Palampur), and several different cities of Southern India.
View our entire list of volunteer projects available in India.
Another, very important factor to consider, keeping in mind that the majority of volunteers are students, is the weekend activities and excursion options. Volunteering in India is an opportunity to not only help those in dire need of welfare and development, but also to explore this incredible nation and its wonderful cities.
It is for this, that Volunteering India offers specially designed travel and tour packages for volunteers to take, over the weekends. After working for their respective projects for the entire week, the volunteers get weekends off to explore and witness the lifestyle of India. They can utilise these 48 hours to explore different cities that are accessible over night. And, the best part; covering these destinations is highly affordable.
Covering some of the most popular cities of India, such as, Delhi, Agra, Jaipur, Amritsar, Dharamsala, etc., these weekend trips are designed by the team of professional travel experts. This leaves the volunteer without any hassle to handle for itinerary building, bookings, transit, listing down sites to visits, etc.
Golden Triangle Tour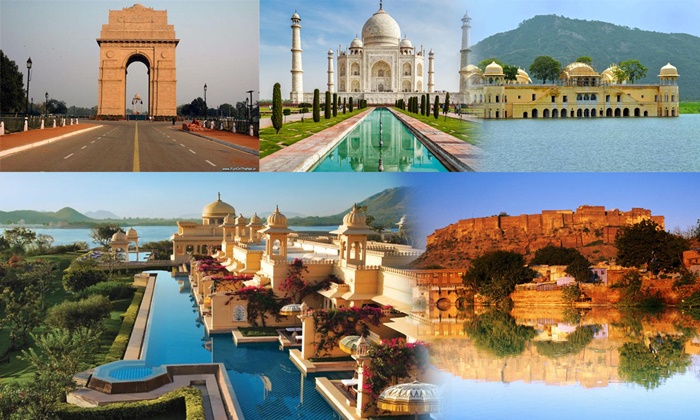 As the name suggests, this tour will make you explore three different cities, with three different cultures and lifestyles; over the weekend. Under the Golden Triangle tour, volunteers get to cover the wonderful triad of Delhi (the capital of India), Jaipur (capital of princely state of Rajasthan), and Agra (home to the Taj Mahal). Witnessing the best of each city, this tour is a highly customized and designed to suit the comfort of travelers. From intercity traveling, to hotel room booking, to fun activities, meals, and a dedicated tour guide all along the tour; the trip includes it all.
Get details and book this trip Now
Golden Temple Amritsar Tour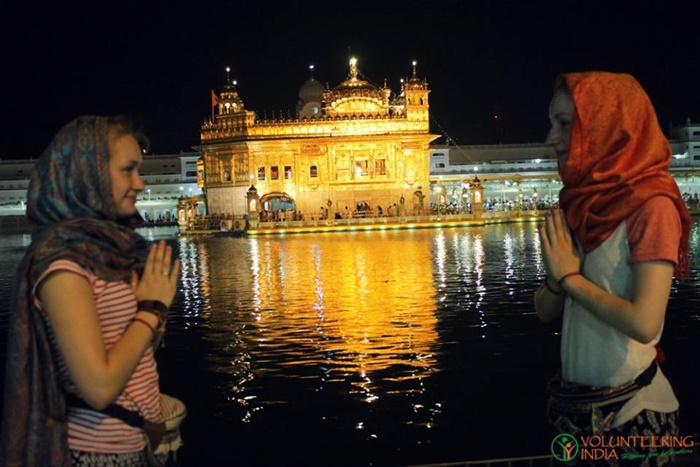 Golden Temple is the largest and the most holiest Gurudwara (temple) of the Sikh community in the world. Volunteers can choose this tour, over any of the weekends, to explore this holy city of Amritsar, where they can also visit the historical garden, "JalianWala Bagh"; a very significant spot from the era of war for Indian Independence.
In order to make it a cost effective trip, volunteers can club these two trips together to avail special discounts and cut-off prices. Combining both these trips will allow the volunteers to explore 5 different cities under $500; including, Delhi, Jaipur, Agra, and Amritsar.
This is a grand opportunity to explore some of the best heritage sites in India on a shoestring budget.
Apart from this, volunteers can also take a trip to some recommended weekend getaways around Delhi to explore more.
It is, thus, clear that along with the many volunteer opportunities in India, Volunteering India, also, offers a number of excursion options that are specially designed and highly affordable. To know more about these weekend trips and book your own, contact [email protected]
This Post Has Been Viewed 433 Times