It is said that the best way to understand a destination is to explore it through local transports. And, while, it may take a while for a foreigner to get acquainted with the local public transport, it is the most affordable way to learn a lot about a city. When volunteering in Delhi (which requires couple of weeks or more of stay), it's simply not feasible to hire cabs for everyday commute. And, thus, to go keep a check on your daily expenses, it is only sensible to travel local.
Delhi has an extensive transportation system, offering an array of affordable transportation options for daily local commute. Volunteering India gives you the list of some of the best local transports you can use during your travel time in Delhi.
Auto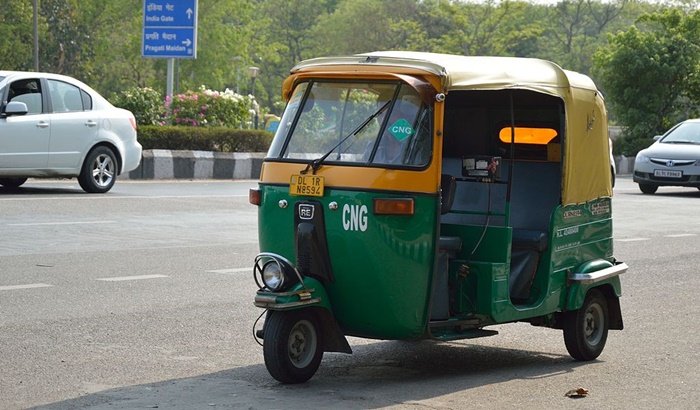 The very first thing you'll find, once you hit the main roads of Delhi, are these three wheeled, yellow and green colored vehicles. One of the most vital lifelines of public transport in Delhi, autos are the first option for any commuter looking for public transport.  There are roughly 90 thousands autos running all across the capital.
Fares : Rs. 25 min. (upto 2kms) + Rs.8/km after 2kms. (night charges are higher)
Advice : Always ask the auto driver to start the meter before beginning your
journey.
DTC Bus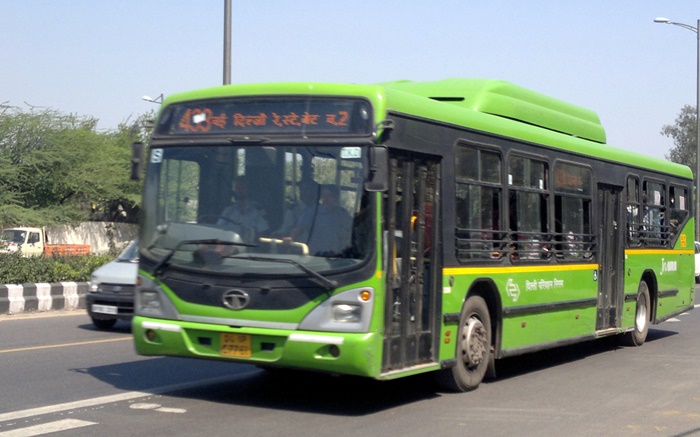 With a convoy of over 3000 in number, the Delhi Transport Corporation Buses (DTC in short) are the most popular means of transportation in Delhi for intra-city travel; catering to about 60% of the total commuting requirements. These are CNG propelled buses with a mix of old and new, Ac and Non-Ac low floored buses. The running frequency and connectivity of these buses are outstanding, with roughly 800 routes being covered on daily basis. DTC is one of the largest CNG powered bus service operators in the world.
Fares :
For Non-Ac buses
Rs. 5 min. (upto 4 kms), Rs. 10 (4 to 10kms), Rs. 15 (10 kms. and above)
For Ac buses
Rs. 10 (upto 4kms.), Rs. 15 (4 – 8kms), Rs. 20 (8 – 12kms), Rs. 25 (12kms and above)
Advice : Get a monthly/weekly pass made for saving time and money. Ask your
in-country coordinator for more details during orientation.
Cycle Rickshaw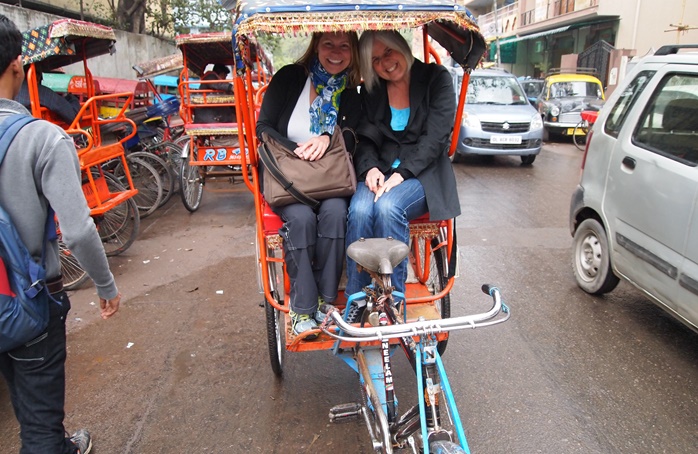 One of the joy rides that you can take, and the most efficient mode of commutation (in terms of expenses) for short distance travels is through a cycle rickshaw. These are, another, three wheeled local transports that run across the capital; paddled by the driver with a carrier at the back with seats for two. Cycle rickshaws can be found at every nook and corner (mostly within societies) of the roads.
Fares : Rs. 10 to Rs. 40 (depending upon your bargaining skills)
Advice : Don't eat too much if taking a rickshaw. The ride can be a real bumpy one. Sit
tight.
Delhi Metro Rail
According to a recent survey report on registered vehicles in Delhi, there are around 88.27 lakhs vehicles plying on Delhi roads. This makes the capital, one of the busiest in terms of on road traffic at any given time in the world. It was estimated that almost 90 minutes of a commuter's time is wasted in traffic jams. Delhi Metro Rail Corporation (DMRC in short) turned up as the most efficient answer to this problem. Flagging off its first route in 2002, the massive intra-city rail network today covers 213 kms with 160 stations. With air conditioned coaches connecting the entire Delhi and NCR regions (Gurgaon, Noida, Faridabad), Delhi metro has become a common man's leisure transport. Not only does it saves the time wasted in traffic, but also helps escape the honkings, heat and air pollution.
Fares : Starting from a minimum of Rs. 8, the fares for metro can go upto Rs. 50 at max.
Advice : Get a metrocard to avoid standing in queues. Minimum recharge of a metro card
is Rs. 200.
Ola/Uber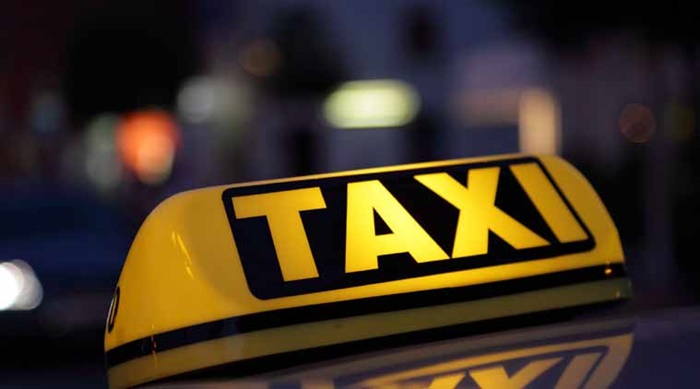 Looking for a cab service but not with sky high pricing? The latest rage in online cab services are Ola and Uber. Offering immediate cab bookings for local commute, both, Ola and Uber have made cab services not only affordable, but also easier to get, for the common public. There are different range of cars that one can avail through these service providers; including, micro, mini, sedan, as well as one can book cabs on sharing basis as well. If you are a group of 10-12 volunteers, planning a local trip or visit to local tourist hotspots, you can always book a shuttle as well. The cabs by both the providers can be booked through their apps.
Fares : Varies for different car categories.
You can check the entire fare table Ola here, and the fare table for Uber here.
Advice : You are not required to give any tip to the driver.  
Rented Cycles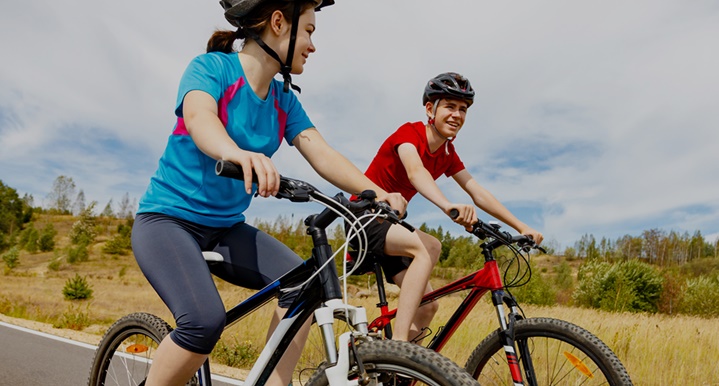 So, you don't want to travel with hundreds other packed in a coach (metro), but don't want to get stuck in the traffic on the road as well. What to do? Simple! Take a bicycle. To promote eco travel and to cut out traffic congestions on the road, Delhi transport authorities have taken the initiative to provide bicycles on rent over daily, weekly, and monthly basis. One can find several rental booth and kiosks placed outside metro stations and other common points (can be found on google maps) from where the bicycles can be rented.
Fares : Rs. 10 for 4 hours + Rs. 2/hr. Beyond 4 hours.
Advice : Wear proper safety gears throughout your ride. Carry ID cards to deposit at
rental booths.
Volunteering in Delhi can be an exciting venture if done correctly. And, this involves the way you explore the city, along with other factors. These were some of the best and affordable ways to commute and explore the capital city while volunteering in India. To get more information on volunteer programs available in Delhi and registration process, contact [email protected]
This Post Has Been Viewed 611 Times