All set to travel to India for a volunteering vacation?
It's needless to say that India has so much to offer you, that you'll surely fall short of time! Nonetheless, it's never too late to experience the goodness of the country and immerse yourself in knowing more about the land where civilization flourished in the earliest days.
No matter which project you choose to be a part of, your journey in India will be a meaningful one and we'll assist you in every step that you wish to take in order to make a difference.
Here's a list of the top 9 things to do in India during the volunteer trip, and we hope you won't wanna miss out any of these!
1. Try to learn titbits of the local language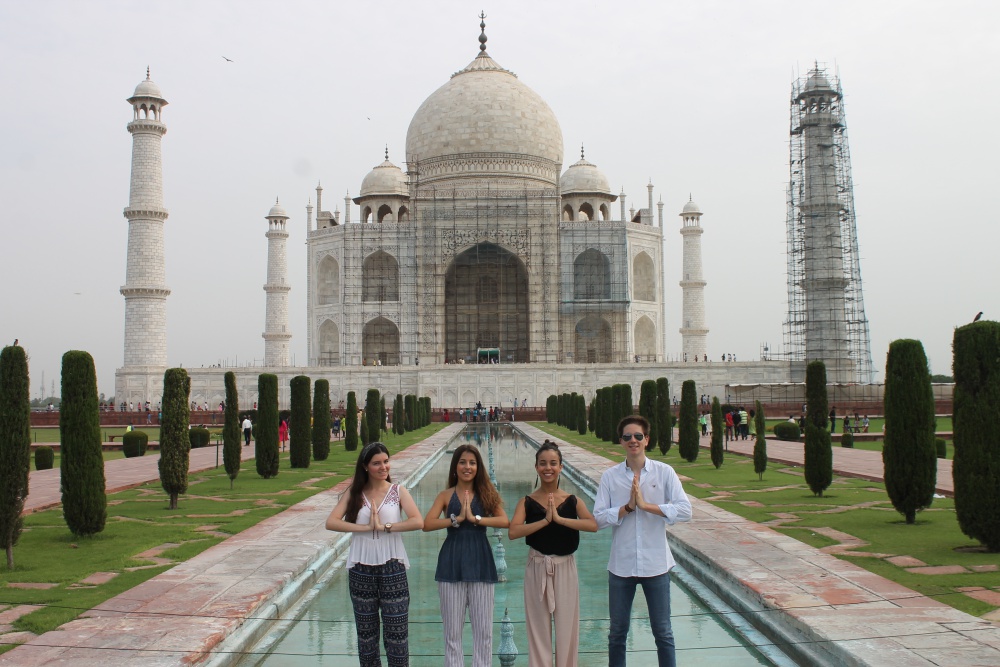 Well, Indians across the country speaks differently and each language has different dialects! But you need not worry about all that – all you can do is, learn the basics of Hindi, the most widely spoken language in India. Although most of the people understand English, and you'd surely meet several of them speaking as well (no matter if it's incorrect!), it's always good to catch a few commonly used phrases in order to initiate conversations with the natives.
Knowing the language will also help you to bond better with the people at the volunteering project site, in bargaining with the local shopkeepers and autowallahs, and in general conversations as well. Whenever you meet someone, say 'Namaste' instead of 'Hello' – and there you go!
2. Travel and explore as much as you can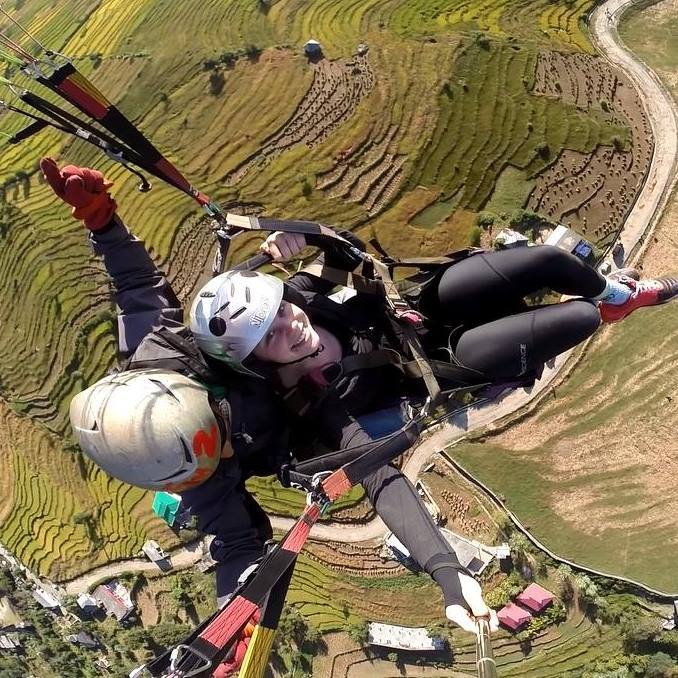 A volunteering journey to India isn't all about work. While your schedule for weekdays will be a bit busy, you can make the most of your weekends and head out to explore the country's best places. It is rightly said – 'India is too vast to be explored in a lifetime'. But even if you can't make it all, you shouldn't miss out the chances of covering whatever is possible.
If you've planned to volunteer in New Delhi, then you must visit all the temples and monuments (many of which have been marked as UNESCO World Heritage Sites) that include the Qutub Minar, Red Fort, Jama Masjid, India Gate, Akshardham Temple, Lotus Temple etc. And of course, a weekend trip to Agra is a must – because none can afford to miss the gorgeous Taj Mahal while in India. Other than that, you can also travel to Rajasthan, the royal state, and witness the beauty of the Rajput architecture.
If you are volunteering in Palampur, then you can also choose to spend a couple of days in the Himalayas, or just extend your stay there and go for a trek to get closer to the mountains. In case you are someone who just loves to be at the beaches, then Goa or Pondicherry would be the perfect destinations for you. There are a few national parks as well, where you can experience the thrill of wildlife safaris and maybe spot a few animals in the wilderness. India, as I already said, has too many options to travel – all you need to do is make a proper bucket list and plan accordingly.
3. Take a ride in the local transport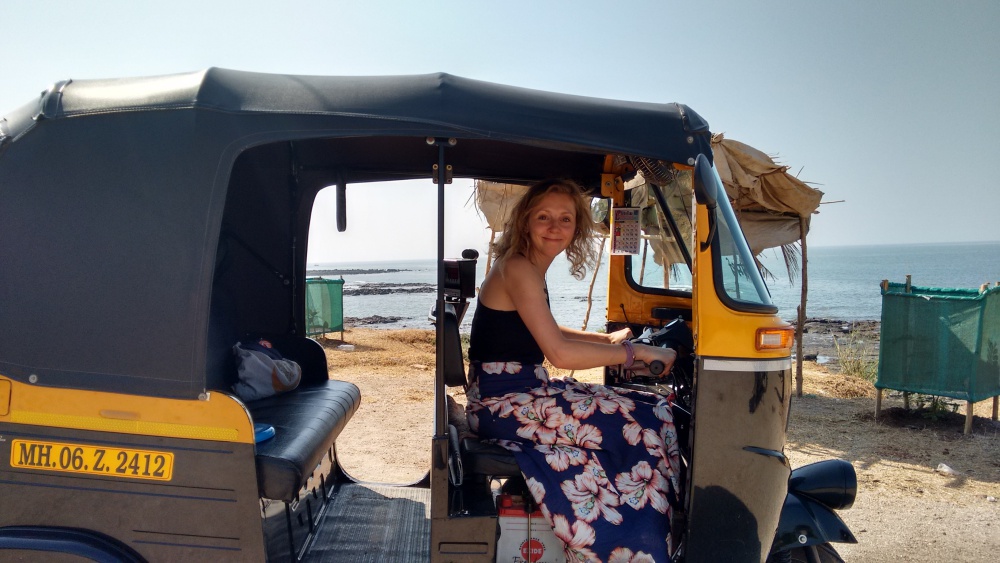 This is a must! Whether it's an auto or a rickshaw, or the metro or a bus – a local transport ride in India would be absolutely mindblowing. You'll get to observe different kinds of people, hear the chit-chat (or maybe witness an argument), get involved in interesting conversations with the locals and much more. Don't be surprised if an autowallah wants to be a friend and starts sharing his life story with you! Just make sure to bargain well before you board the auto (metros and buses have fixed ticket prices) and be careful with your belongings.
4. Learn the art of yoga and meditation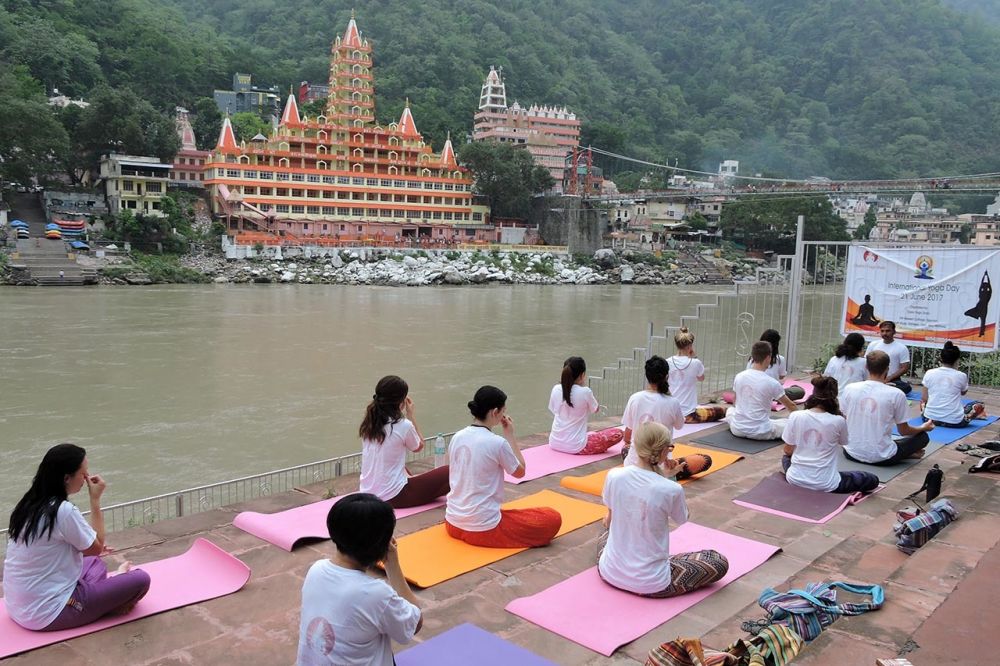 India is the land from where the art of yoga originated before spreading all across the world, and Rishikesh, a small Himalayan town on the banks of the Ganges is known to be 'The Yoga Capital of the World'. During your volunteer trip, take out a few days and indulge in learning the art of yoga and meditation.
It'll not only help you to understand the power of this ancient practice of wellness but also help you in cleansing your body, mind, and soul. Take your time to learn the moves till you can do it right, and you'll forever be grateful for letting yourself learn something so valuable.
You can also opt for the Yoga and Volunteer Adventure Program in Palampur, where you'll enjoy volunteering with the little ones as well as get to attend yoga sessions every evening.
5. Experience the richness of Indian culture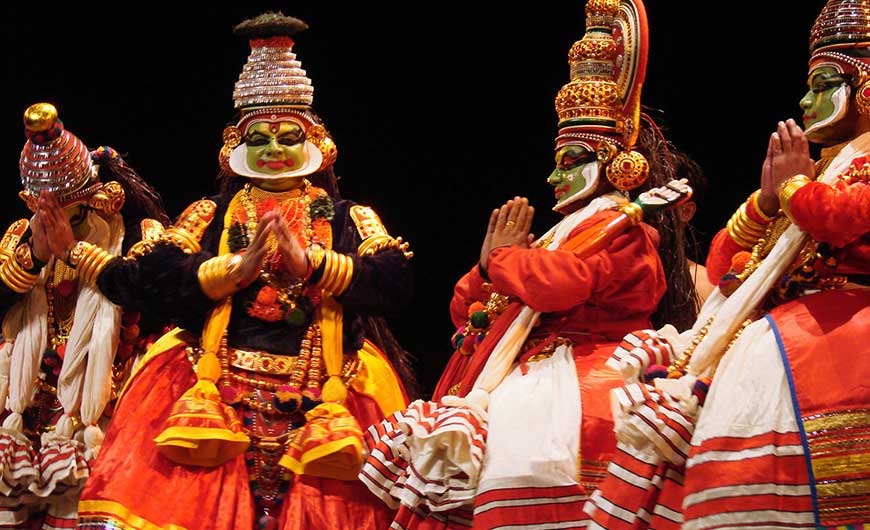 For most of the foreigners visiting India for the first time, experiencing culture shock is a common affair! But once you start sinking in the vibes, you'll get to enjoy the vibrancy and madness in the air. India has immense cultural diversity, and it's worth living every bit of it. Noted to be one of the oldest in the world, Indian culture has the perfect mix of ancient, medieval and modern traditions and no words can suffice in describing its richness.
Whether it's about religion or festivities, art, and architecture, mannerisms and dressing or food habits, different parts of India will keep surprising you with the diversity it beholds. You'll only know it when you experience it.
6. Witness the grandeur of any Indian festival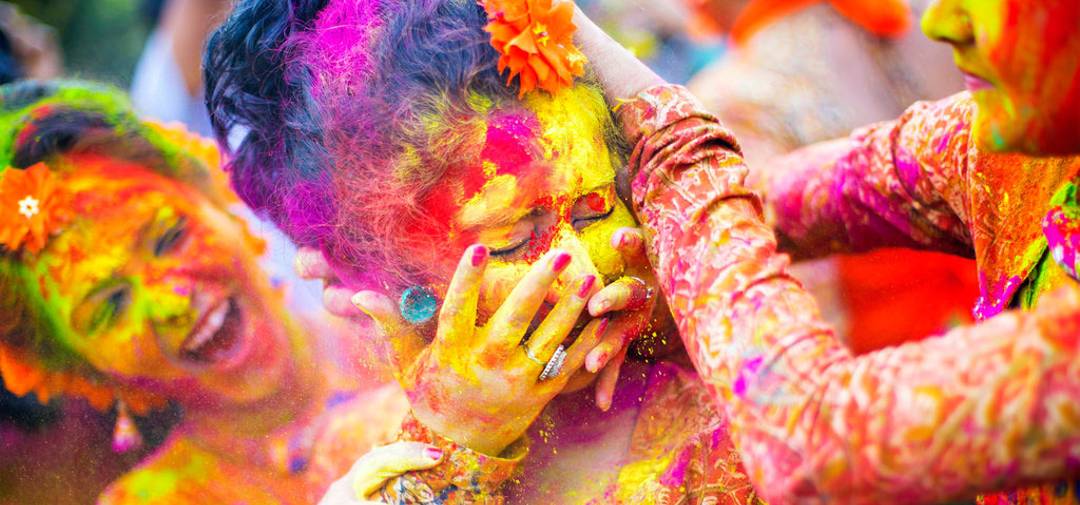 Holi or Diwali, Ganesh Chaturthi or Durga Puja – you shouldn't miss being a part of any Indian festival that's happening during your stay in the country! Indian festivals are full of colors and the happy vibes among the people during those days will definitely be something worth experiencing. Being engaged in such a celebration will also enable you to know more about the culture, understand the rituals and see how different this country is from the Western world.
7. Savor the taste of spicy Indian cuisine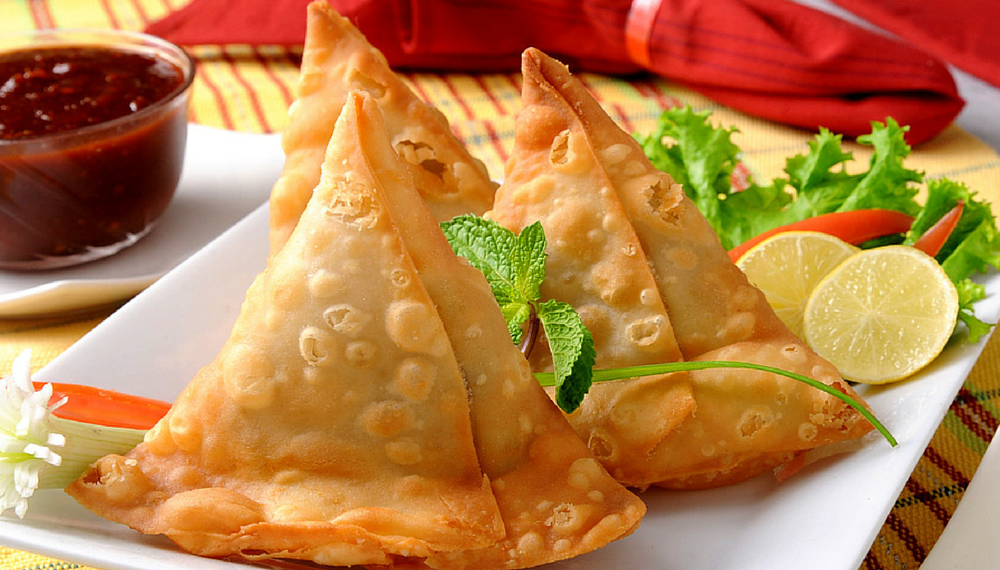 The spices from India are popular all across the world – it was initially for this that the colonial masters traveled all the way to this land, in order to take away spices to their country. Indian cuisine can be rightly marked as one of the spiciest in the world – and your taste buds must feel it! Don't miss out the samosas, kachoris, dosas, and kebabs from the street food stalls in New Delhi. Also, biriyani is a must! When you are in the hills, have a plateful of steaming momos with the chili sauce. The list of Indian food can simply go on and on – there's no end to it!
P.S – Remember, you must make sure not to hurt your stomach by overeating!
8. Watch some Bollywood movies
You can watch Hindi movies even when you are there in your homeland, but the fun of watching a Bollywood movie while in India would be absolutely different! Visit the theatre (cinema hall) to watch whichever is running, and feel the vibes of the people there. Bollywood movies are in general too romantic, full of songs and dance steps, shot at exotic locations – a perfect choice for an evening hangout! Also, you can learn a few Hindi words and try to test your language skills!
9. Shop till you drop!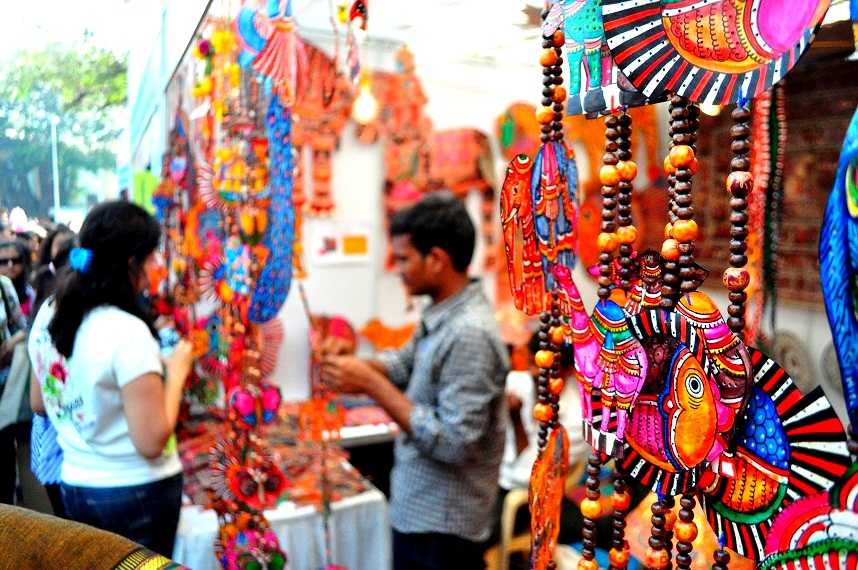 Who doesn't love shopping? India is extremely affordable when it comes to shopping, especially from the local markets. Yes, you'll have to polish your bargaining skills in order to get better deals, but it will be absolutely worthy! While you are in Delhi, you must explore the markets in Janpath, Sarojini Nagar, Dilli Haat etc., to pick up some beautiful souvenirs for your friends and family back at home.
We hope that your volunteering trip in India will be full of meaningful experiences and you can do all that your heart wishes for! And if you have a longer time in hand, or probably looking forward to spending a gap year, then here's a list of 101 amazing things to do in India!
For more information about the volunteering programs, you can drop us a mail at [email protected]
This Post Has Been Viewed 547 Times