Has India been there on your checklist for quite some time? Are you still confused about when to come to India and which project you should choose to volunteer?
Actually, it isn't a very difficult task, and we always say that you should choose a project that aligns with your areas of interest. Apart from that, your project should make sense to you, providing great learning opportunities and a scope to polish your strengths.
To make the search a little easier, here are the top 5 volunteering projects in India which have been preferred by most of the participants who came from different parts to the world, to make some difference and spread some joy.
Street Children Program, New Delhi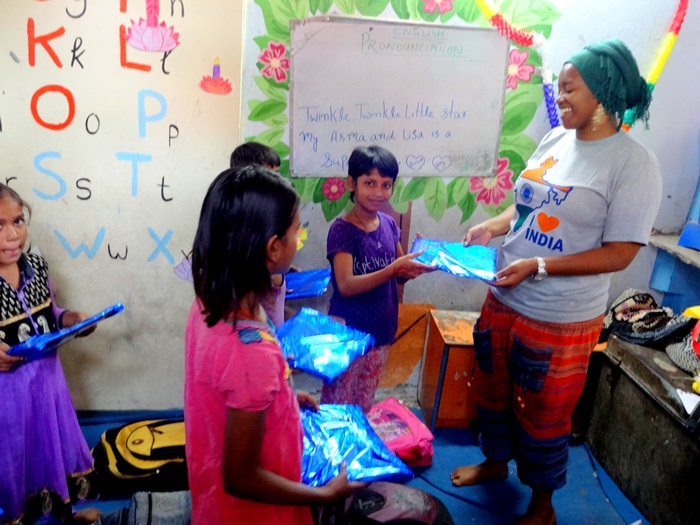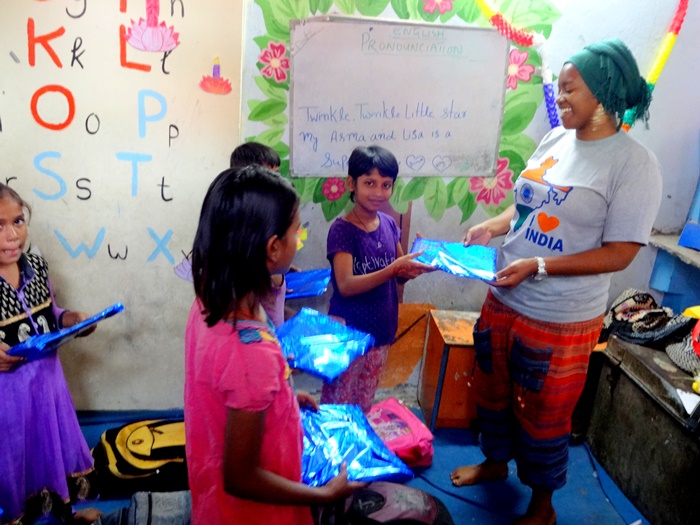 Being a developing country with the 2nd largest population in the world, India is still struggling with poverty and illiteracy. There are more than 100 million street kids in India who don't have a proper shelter, somehow manages to get two square meals and far away from the sphere of education. They lead a life that's worse than you can even imagine – they hunt the garbage heaps in search of food, sleep beside railway tracks and often falls prey to drug addicts or child traffickers.
Volunteering India has collaborated with several shelter homes in New Delhi where the rescued street kids are provided with shelter, food, clothes, and education. The main aim is to provide them with a better life and help them dream so that they can shape their future.
The Street Children Program is one of the most favored projects. Time and again, volunteers have come to spend time with the kids, showered them with love and care, teaching them lessons and played with them. For those who are eager to work with children, this program would be a perfect one to choose.
Medical and Nursing Internship Project, Palampur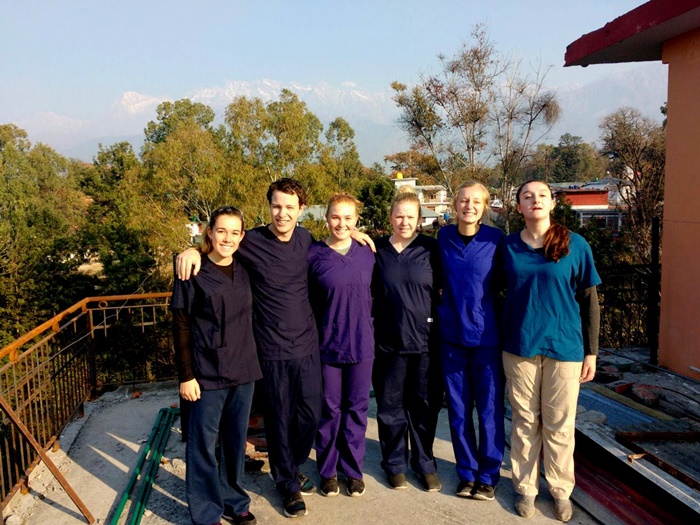 Nestled in the lap of the Himalayas, Palampur is a little hill station in Himachal Pradesh and it's popularly known as the Tea Capital of India. Most of the pre-med and medical students choose the medical internship program in Palampur as it gives an incredible opportunity to learn through firsthand experiences and also know about the healthcare facilities in a developing country.
It is a great learning opportunity for medical, pre-med and nursing students to observe professionals and check patients from different backgrounds and with varying diseases. Interns can also learn about Ayurveda and Naturopathy.
There have been cases where interns came in groups and special health care camps were organized for them. If you are a medical student and looking for an internship opportunity abroad, and you can take a trip to India and be a part of this project.
Summer Volunteering Program in India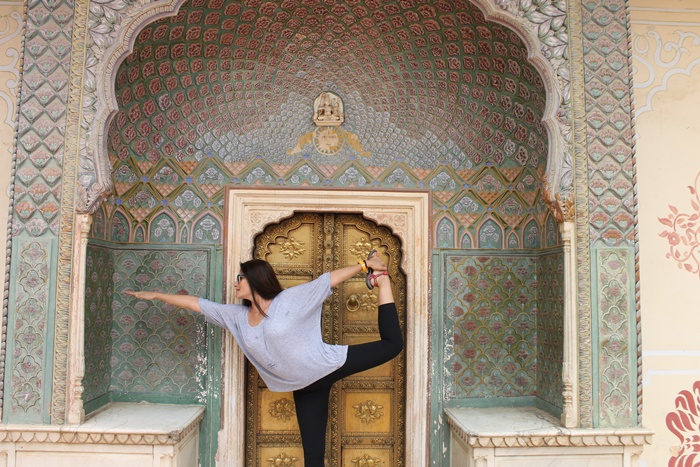 If you have a month's time on hand during your Summer Break and wondering what exactly to do, then you must consider joining the Summer Volunteering Program to travel and volunteer in India.
Start your amazing journey from the capital city of New Delhi, where you'll get to volunteer with children and make a difference to their lives. You'll also get to explore the famous monuments including the Qutub Minar, Red Fort, India Gate and also visit the bustling markets of Connaught Place, Janpath, Dilli Haat etc. Binge on the spicy street food, pick up some souvenirs and tick everything off your checklist before heading to the Himalayan hamlet of Palampur.
In Palampur, you'll get to volunteer at a rural school for a week. You can choose to either teach the kids, play with them or get engaged in renovation work, adding more colors to the school premises. Living in Palampur will be a blissful experience, with the Himalayan mountains at the backdrop of your accommodation. During the weekend, travel to the picturesque town of Bir and trek to Billing. You can also choose to paraglide and experience the thrill. Visit the monasteries on the way to Mcleodganj, and savor the taste of delicious momos!
Being a part of this voluntour, you'll get to travel to Amritsar and visit the Golden Temple. You'll also travel to Agra to witness the beauty of the Taj Mahal and later. head towards Jaipur and see the grandeur of the Amer Fort and Hawa Mahal.
Choose to spend a week in Goa and chill at the beaches, before heading back home!
2 Week Special – Mini Break Program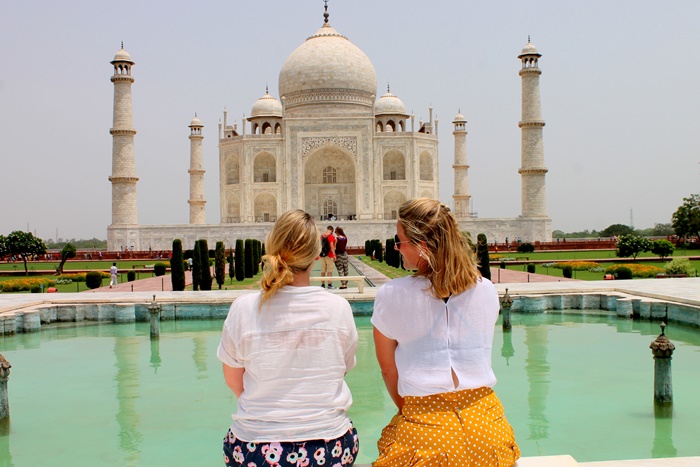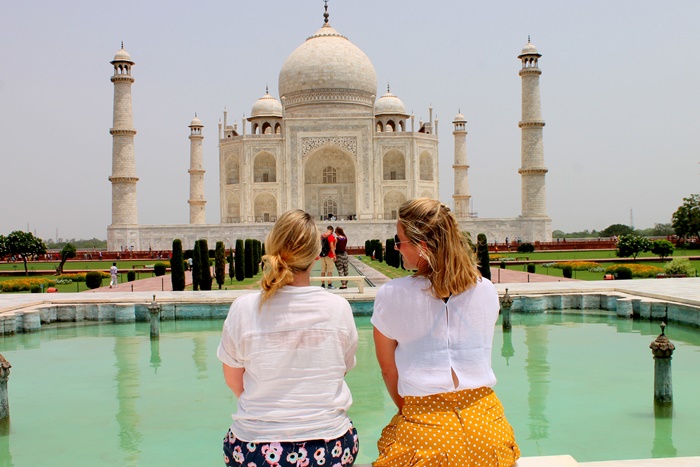 This short-term travel and volunteer project has gained much popularity in the past few years, as students and gap year travelers who have a time crunch yet enthusiastic about doing some good work are traveling to India from all over the world.
The volunteering project is at a daycare center where participants have to take care of little kids who are either orphans or abandoned or maybe street kids. Volunteers can also assist the staff in carrying out the management duties. They can also paint and decorate the daycare centers to make the environment more lively and friendly.
During one weekend, volunteers will get to explore the remains of the Mughal architecture which are magnificent and exposes the grandeur of that era. On another weekend, there shall be a trip to the city of love, Agra, and volunteers can see the Taj Mahal, one of the seven wonders of the world.
Golden Triangle Tour and Volunteering With Elephants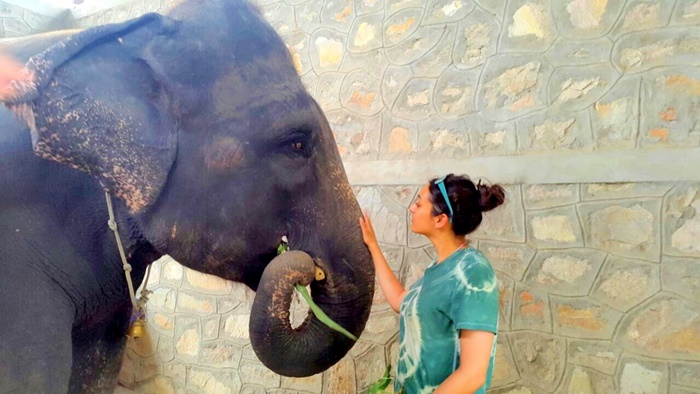 Wondering how to make your spring break/ summer break more worthy? Travel to India and be a part of this 2 Week Special project where you will get to explore Delhi, Agra, and Jaipur while volunteering at an elephant village on the outskirts of Jaipur.
The program is exclusively designed for students, backpackers, and gap year travelers, to give them a proper exposure to the culture and heritage of India. Participants can explore the Mughal art and architecture in Delhi and Agra while Jaipur will give a chance to witness the Rajput art.
At the elephant camp, volunteers will get to play with the friendly animals as well as bathe and feed them. There will be ample scope to converse with the mahouts and know about their life and how they take care of these huge animals.
All those who have previously participated in this program absolutely enjoyed the work and loved traveling in Indian railways and shopped till they dropped!
Traveling to India is in itself an enriching experience and volunteering for a cause would make it more meaningful. It is not just about contributing towards someone else's life, but you also get to learn a lot of things. More and more millennials are supporting voluntourism and adding more values to life.
What are you waiting for? Choose any one from our list of popular projects and change your perspective towards life.
For more information, drop us a mail at [email protected]
This Post Has Been Viewed 1,621 Times