What comes right to your mind when we take India's name? It must be sprawling deserts, historical wonders, beautiful temples, the magnificent Himalayas, awesome treks, or even a Hindu pilgrimage! Well, this could be your Great Indian Getaway should you want to explore like a true traveler.
A volunteering experience in India and working with the local people is an exotic and joyous ride in itself. From leaving a mark of love on the hearts of some underprivileged street kids to taking care of some gentle Indian Elephants, from experiencing the colorful local culture of Delhi to tasting the lickable local foods- a volunteering journey in India is surely one for the books. But if it's an adventurous dose of travel that you crave after your volunteering tenure, then put on your traveling pants and get down to exploring India like never before with our handcrafted amazing weekend trips all across the country!
Can't contain your excitement? Here are the amazing tours with which you can experience the best of India.
1. Golden Temple Amritsar Tour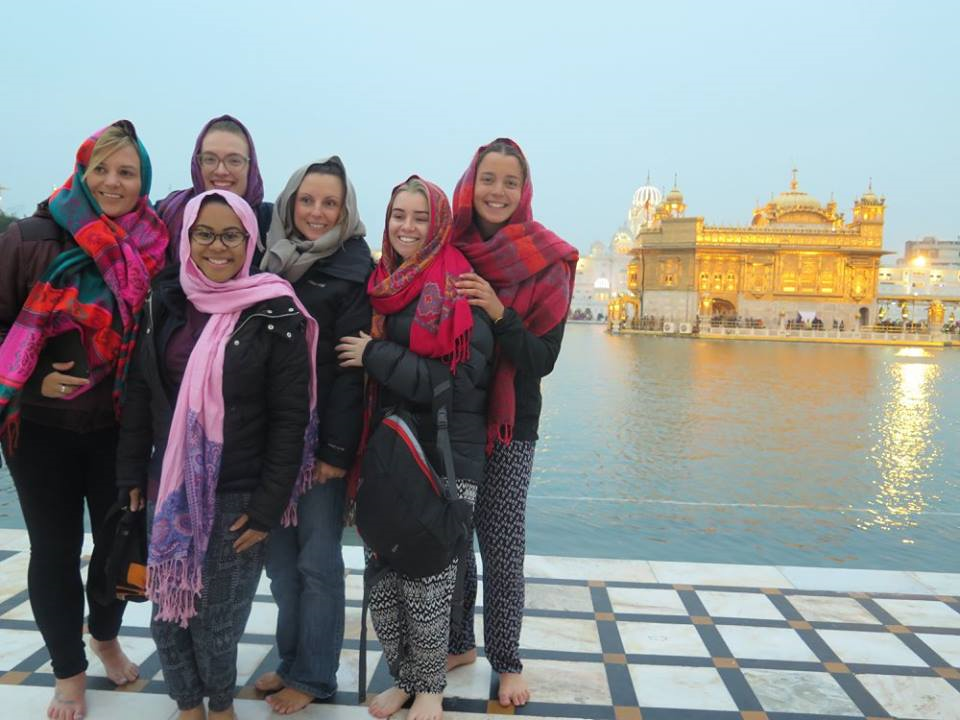 The holiest shrine for Sikhs and also one of the most stunning temples of India with a pure gold dome of whopping 750 Kgs, The Golden Temple is a popular travel spot in India and should definitely be on your bucket list if you're traveling to India. The waterbody all around the temple is considered really holy and thousands of people, no matter their religion, bathe in these waters every day. The causeway leading to the temple is the only way in and out to the gleaming inner sanctum of the temple where photography is prohibited. But don't you worry cause you'll be able to fill your camera rolls with some fantastic clicks from right outside the temple grounds itself, and flash it all over your Instagram feed for the world to see.
Before heading out to the Golden Temple, the namesake of this trip, we'll also make a stop at the famous Indo-Pakistan border that is the Wagah Border and witness the amazing daily military practice drills of both Indian and Pakistan sitting on the bleachers. From some rapid dance moves to soldiers facing off throwing their feet up high up in the air (which almost seems impossible doing standing up) along with some friendly exchanges between these two countries, it is truly a different kind of experience. And we'd certainly love to aid you in ticking off such great experiences off your wanderlist while in India.
2. Golden Triangle Tour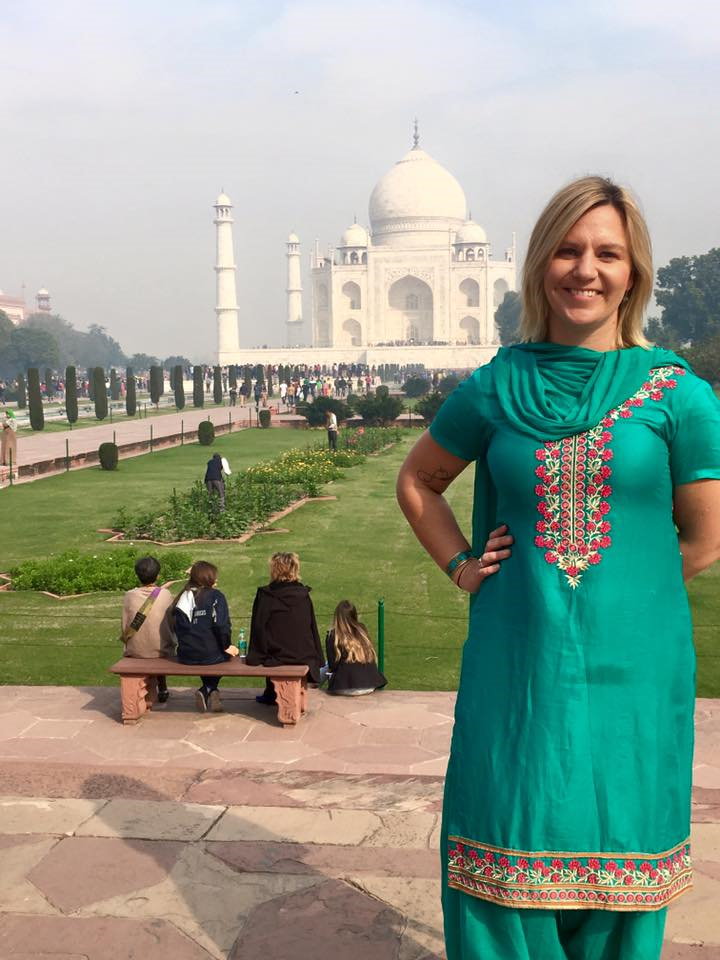 We don't know who named it, but whoever did it really did a stellar job for it has all the makings of a Golden Route for any and every traveler in India. From an overdose Mughal influenced Indian architecture in Agra to majestic royal forts in Jaipur, from the grandest sign of love that this world has ever seen- The Taj Mahal to a unique temple of cheeky monkeys in Jaipur, it is sure going to be a sensory overload altogether.
After a hearty volunteering experience in Delhi and exploring the amazing streets of the city, get ready to hop aboard a bus for Jaipur and keep your cameras at the ready once you deboard the bus for the city is full of stunning views, monuments, structures, and forts all around. After an amazing Rajasthani cultural evening on the day of your arrival, gear up for a grand city tour in the afternoon next day with highlights like the City Palace, Amber Fort, Hawa Mahal, and also the Monkey Temple where you'll find a gang of friendly monkeys welcoming you.
Agra as a city is popular for its historical heritage and more so for the historical giant that is The Taj Mahal. On your way back to Delhi from Jaipur, you're going to tick off one of the 'New Seven Wonders' off your bucket list and go crazy like the shutterbug you are clicking away some awesome picture with this monument of Love in the background. One of our most popular weekend trips, the Golden Triangle Tour could be the answer to your wander cravings in India.
3. Jaipur Weekend Tour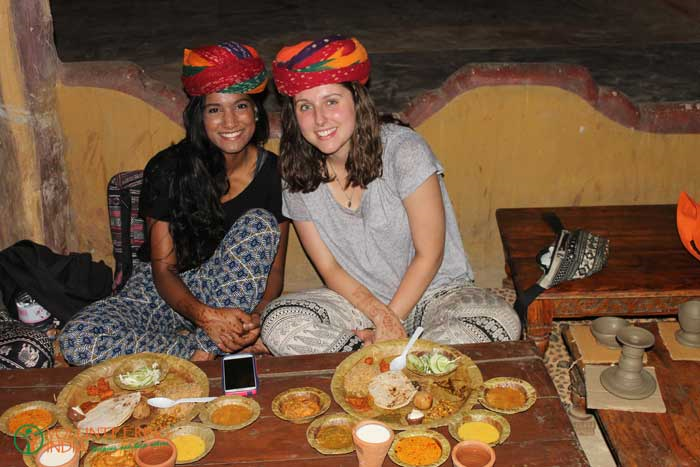 If an exclusive tour to Jaipur is what you're jonesing for while in India, the Jaipur weekend tour would be perfect to explore the city well and have an amazing cultural immersion. The magnificent Amber Fort is also a palace royale and yes, you can explore the inner grounds of this enchanting fort. Oh, and did we tell you, you'll be touring the fort on Elephants! This historic capital city of Rajasthan also popularly known as the Pink City have amazing historical treasures like the Hawa Mahal, the charming City Palace and also the historic observatory of Jantar Mantar. It sure is going to be trip to remember with the motherlode of Indian architecture and historical heritage.
And, what would be a visit to Jaipur without engaging with the local people and immersing into the unique local culture? Thus a visit to Chokhi Dhani is certainly in order, a place where even Indians and locals flock to get the authentic tastes of Jaipur and the Rajputs. So are you ready for a cultural extravaganza in Jaipur?
4. Manali Weekend Tour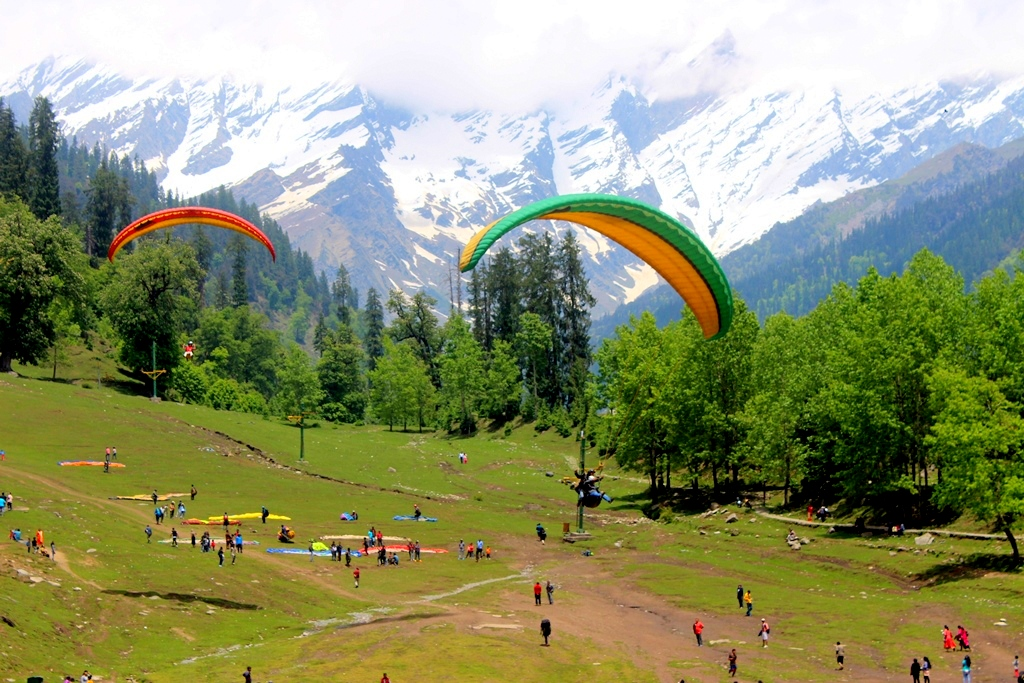 According to Lonely Planet, Manali is ''India's adventure playground'' and we surely second that. Surrounded by high peaks from all around and several hippie villages in the vicinity of the main town, Manali is truly a backpackers paradise and a must visit when exploring India. Apart from the awe-striking beauty of the hill station and the popular snow-covered Rohtang La Pass, adventurers from all over the world flock to Manali to get a taste of thrilling treks, mountain climbing, rafting and skiing (in the winters).
After an overnight journey to Manali from Delhi, your Manali adventure will kick off with an exciting sightseeing trip to the Manu Temple, Hadimba Temple, Vashisht Kund (Hot Water Springs), the Mall Road (local market) etc. After wrapping up your local sightseeing, you'll be getting ready for a cool dose of adventure next day with some thrilling white water rafting. The ride down the rapids is certainly exhilarating and is a sure shot for the topping of your thrill meter.
5. Trekking in The Himalayas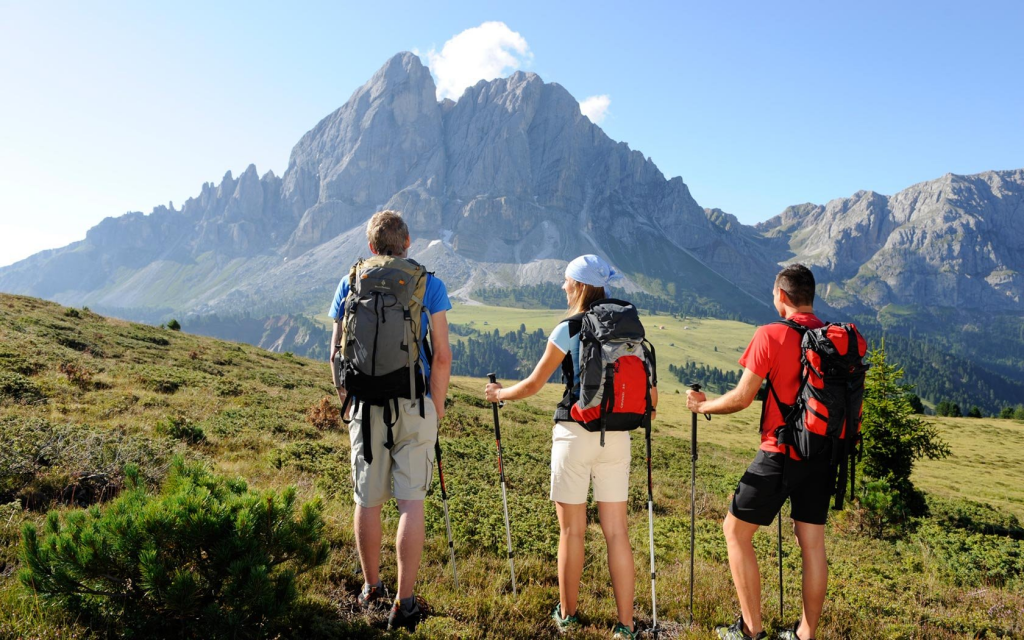 A trip to India is not complete without a trekking expedition in the Himalayas, and we wouldn't want you to miss out on such a cardinal experience while traveling in this exotic nation. The best way of experiencing the sheer beauty of the Himalayas is definitely an adventurous trek as you get the perfect mix of adventure, awesome nature, and abundant memories! Ours is a two-day trek from Mcleodganj all the way up to Triund, and the journey itself of this trek is breathtaking, leave be the rush once you reach the highest point of the trek.
Make your way through rocky passes and lush greeneries and feel a surge of excitement as you reach the top. Late into the evening celebrate your awesome trek with bonfire, music, drinks and some dance with your group or your newly made friends if traveling alone!
6. Varanasi Weekend Package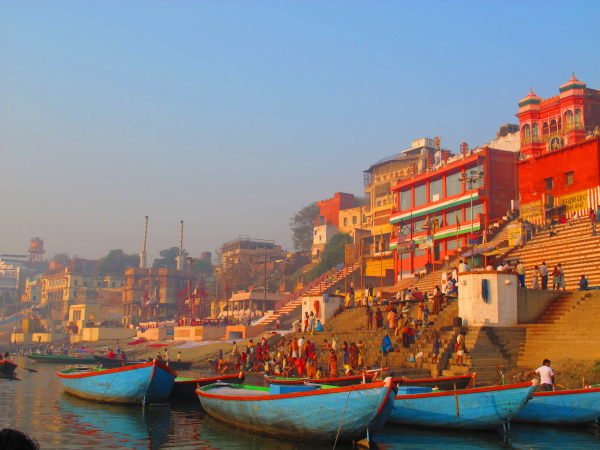 Quoting Lonely Planet is a must here as they say, ''Varanasi is the India of your imagination'' and it is word by word true! One of the world's oldest cities and also one of the holiest Hindu Pilgrimages, every corner of Varanasi screams old time magnificence. The worn out look of the city is what adds a unique touch to it, along with the many popular ghats where pilgrims flock to take a holy dip in the Ganges.
A boat ride through the Ganges exploring these amazing ghats around evening time is truly a sight to remember. Some of the famous sites that you'll be visiting while exploring Varanasi are Bharat Mata Temple, Durga Temple, New and Old Kashi Vishwanath Temple as well as Assi ghat, Dashashwamedh temple, Hanuman Ghat, Panchganga Ghat. Attending the Ganga Aarti in the evening is also a must if you want to bring your Varanasi Travel experience to a full circle. And at the crossroads of culture and religion, you also have a chance here to explore the birthplace of Buddhist Sangha at Sarnath where Lord Buddha first taught about the true meaning of 'Dharma'. If you want to experience the unique beauty of India along with some spiritual dose of travel, then Varanasi is the place to be!
7. Goa Beach Week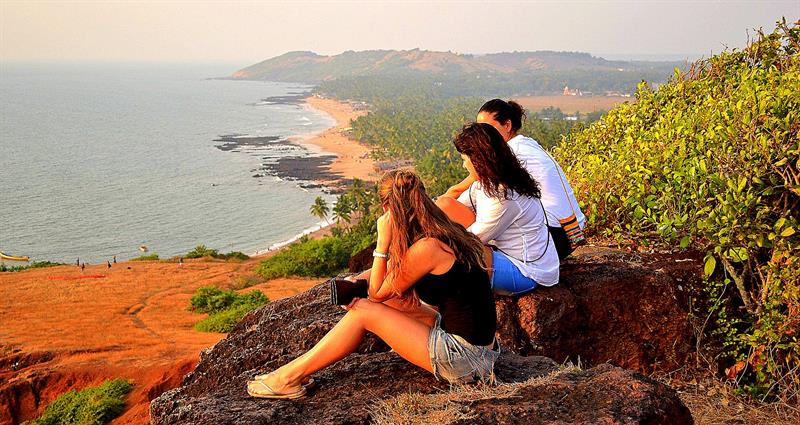 If you want to conclude your India Adventure trip with a bang then a week in the sandy shores of Goa is the way to go. This coastal state of India is a biodiversity hotspot with its fair share of colonial remnants and it is most famously known as the one-stop party destination of the country. Besides being a party hub, the several beaches of Goa are also famous for different kinds of water-sports and amazing activities like Flyboarding, if you can muster up the courage to go for these thrills! The beaches light up after sundown with thousands of partygoers from various corners of the world gathering together and living it up on the beaches. These clubbed with the spread of delicious Goan cuisine, specialty drinks, and equally exciting activities on the land, it is the perfect destination to unwind and observe the party culture of the country.
NOTE: The beach extension week is unguided, that is there will be no coordinators accompanying you. But all travel tickets, airport/train station transfers, sightseeing as mentioned in itinerary and accommodation are provided.
These exciting weekend trips could be your perfect getaway while volunteering in India. And really, what would be better than a balanced dose of volunteering and traveling in India? So, are you ready to explore the best of India this summer? Go get your bookings now!
This Post Has Been Viewed 443 Times