The opportunity to volunteer in a different country can be exciting and overwhelming at the same time. Traveling to a foreign destination requires a lot of preparations. If you are planning to travel to India for a volunteering trip and you think that your work ends as you book your project, then you are wrong! To avoid the last-minute rush, you should start preparing as early as possible.
The right preparations will help you create better stories during your volunteering journey and here are a few tips that'll help you to sort things before you finally set out.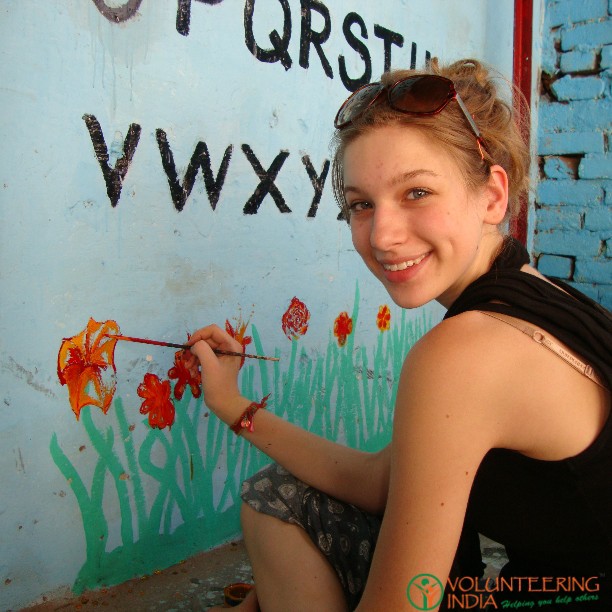 Know about the land before you arrive.
It is very essential to know about the country you're traveling to before you arrive there. Try to know a little bit about the social and political scenario, the modes of transportation, basics of the local language like "Namaste", "Shukriya" etc. Google will help you a lot in this case, but you can watch some Bollywood movies and read some books to gain better knowledge.
Book your tickets and apply for a VISA.
Don't procrastinate. Booking your flight tickets well in advance will be beneficial for your pockets, as the prices might soar up later. To get amazing flight deals with the best airlines, you can try booking your air tickets from Skyscanner. The case is similar when it comes to getting a VISA. Make sure you apply in time and have all your documents handy so that when you are applying. You can apply for an E Visa to India on the government website, but it's easier and quicker to use a company like iVisa.
Packing your luggage.
Make a list of things that you need to pack for your trip to India. Don't overload your luggage with unnecessary things. Most of the things will be available in India, and thus traveling light should be your mantra. Do proper research about how the weather conditions will be like during your trip, and pack your clothes accordingly. Taking a volunteer trip would be a little different from any other regular holiday – make sure not to forget all that is essential.
Get your vaccinations on time.
Don't leave this for the last minute. Consult your doctor about 6 – 8 weeks before traveling because some of the vaccinations require a course of treatment spanning several weeks. The NHS Fit for Travel website has good information about recommended vaccinations as well as health and safety tips for India. The weather conditions, food habits, atmosphere and everything else in India would be absolutely different from that of your country and therefore it is advised to take all the required vaccinations.
Plan your travel itinerary.
While volunteering, you will have your weekdays packed with work. Therefore, try to use your weekends effectively so that you can explore as much as possible, and cover all the places that you wish to see in India. Make an itinerary about the places you want to cover during your weekends, and also find things to do in your volunteering city which you can cover during the weekday evenings. India is a vast country with so much to see that one trip is absolutely not enough! But try to make the most of your stay in India, and explore as much as possible.
Mentally prepare yourself for your trip.
The most important task is to prepare yourself mentally for your journey. Indian culture is unique and you have to adapt while volunteering with the locals. The food in India has a rich blend of spices and your tastebuds might get tickled tasting them. You'll find too many people on the streets, and they might just stare at you – don't be surprised if that happens! There would be stray dogs and cows moving freely on the roads, too many vehicles honking, and people might even ask you for a selfie! And above everything, you'll get to feel the love and warmth of the Indians as they'll always greet you with a smile.
Volunteering in India would be one of the best experiences of your life and I can assure that you'll feel like returning back again. So gear up and start your preparations as soon as you plan for a trip and make sure that you book your volunteering project with a good organization that'll provide you ample guidance and facilities in the country along with proper work opportunities.
Are you excited to step out of your comfort zone and travel for some meaningful volunteer work in India? Depending on the project location, duration and nature of work, you will need to streamline your preparations before your arrival.
Take a look at the following tips to better equip yourself for your volunteering journey to India.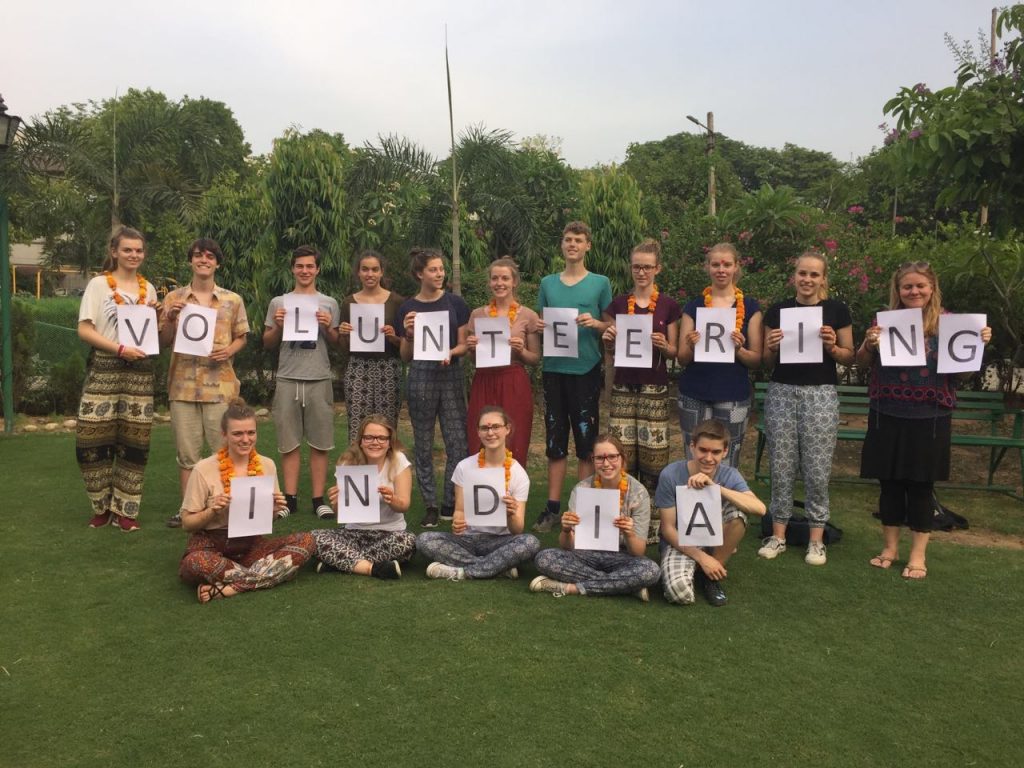 1. Location – Where are you volunteering?
Even though it is one country but the variations between the places are vast and unless you acquaint yourself with them, you will not be able to learn or contribute optimally in your project.
If you are volunteering in Delhi, make an effort to familiarise yourself with the city. Similar to most of the capital cities, Delhi also has its share of hustle and bustle, and you'll see the touch of modernity at every corner. Yet, there are several people living below the poverty line and whenever you'll stop at a traffic signal, you'll mostly find kids and women, begging.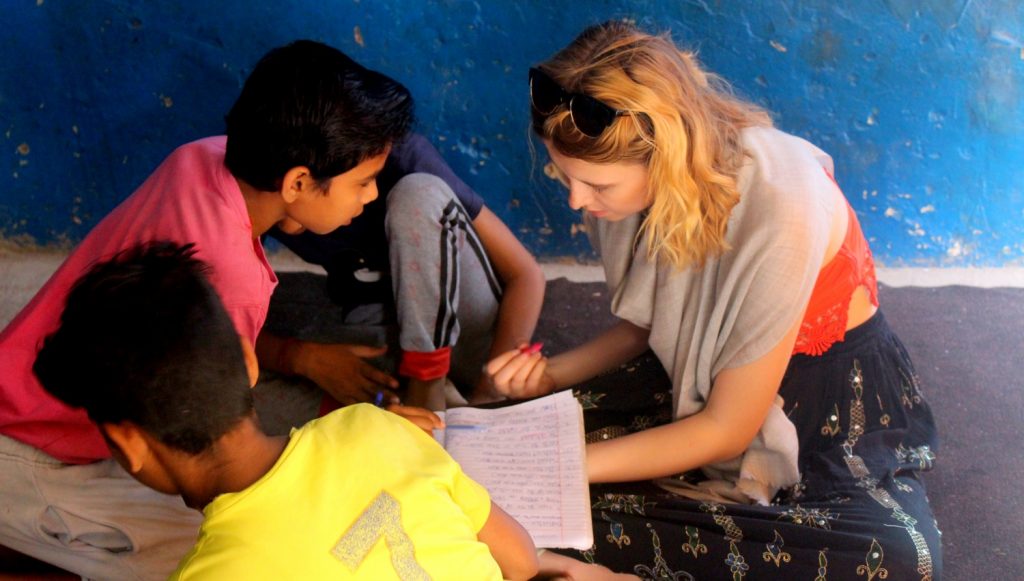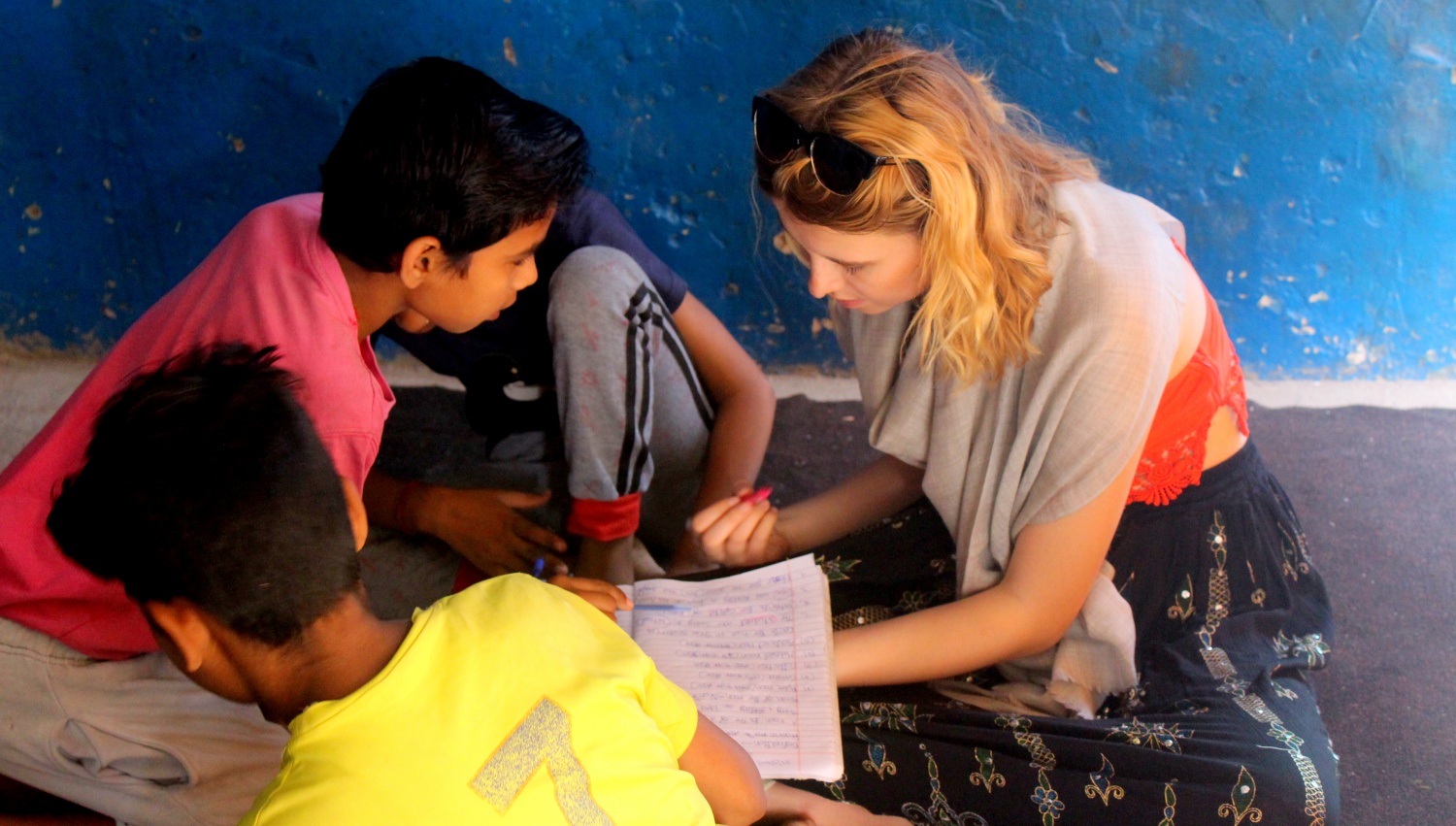 If you are in Palampur, make an attempt to acquaint yourself with the region and enjoy the charm of the mountain life. Located in the state of Himachal Pradesh, Palampur is definitely quieter than Delhi, and you'll be able to breathe in some fresh air.
With 22 officially recognized local languages and countless other dialects and indigenous languages, several different religions, and cultures, to be ignorant of the diversity is not a sign of a good volunteer traveler and thus it is absolutely important that you are aware of where you are going.
Sensitivities of a capital city, which is slowly being taken over by high rise buildings, rising populations, and ever-increasing traffic can be very different from a TIER 2, TIER 3 city or other smaller towns/villages of India. What's a TIER 2 or a TIER 3 city, a town or a village then? Usually, they are divided on the basis of infrastructure and population level, however, exposure and awareness levels around foreign visitors reduce in smaller cities, unless they are tourist hotspots.
Taking one step ahead, districts, towns, and villages are further on the margins and thus you need to know where you are heading and what is expected of you in the location. From how and where can you hang out during your free time to how your interaction with the host community needs to be, the location impacts several things which one needs to keep in mind. Nature of infrastructure (such as transportation options, food options, nature of accommodation, health facilities amongst others) of the location also severely impact how you carry out your work in the region and you may need to accommodate within your surroundings at every juncture in order to work effectively for your project.
2. Duration – For how long are you volunteering?
The duration of your project is crucial for your project. It takes time to acquaint yourself with the surroundings, understand the cultural sensitivities, make some sense of a foreign language, catch up with what kind of work is being done on your project and finally be able to align expectations with reality.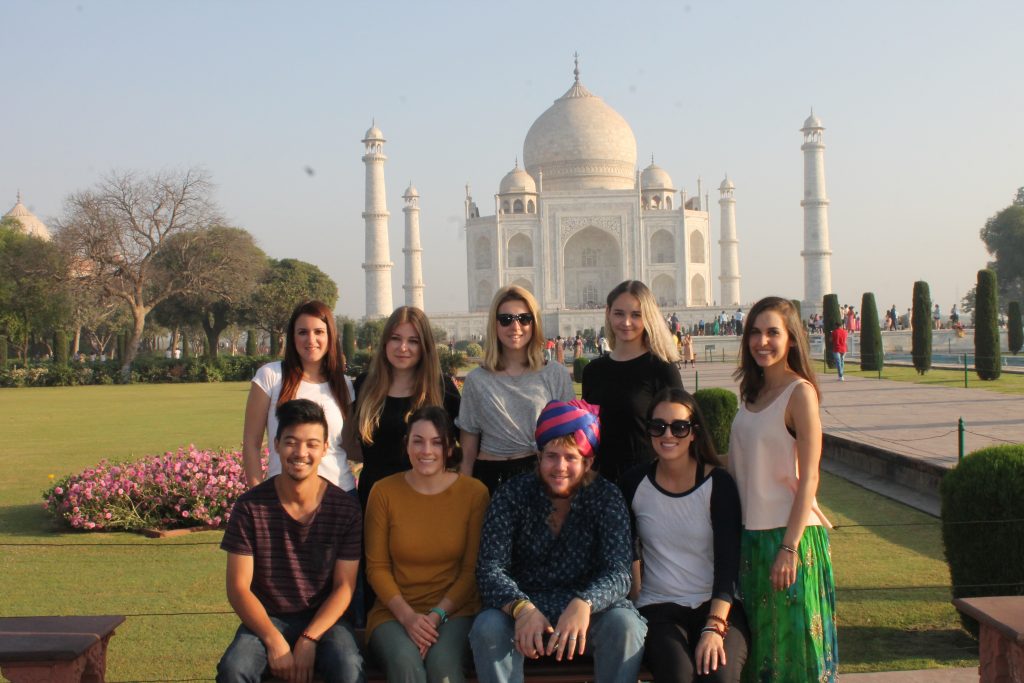 One or two weeks are not entirely sufficient if you are planning to do some serious work. However, in case you are looking for short-term projects that give you a glimpse into the volunteer work in India and club some traveling as well, then the 2-Week Special projects are ideal for you.
For people who aim to work in the Development/Non-Profit Sector in the future and want to understand the nature of problems in the country, 3-4 weeks in different projects and in different locations need to be taken up.
For aspiring medicos/dentists who are aiming to get an understanding of the workings of the health facilities in India and compare and contrast it with their home country, medical internship projects are ideal. While the professionals that the interns will work under are more likely to be well versed in English but the patients, especially in smaller towns like Palampur will not be familiar with English and thus some language practice back home and reading up resources on the nature of the health industry becomes very important.
Committing at least 3-4 weeks in the internship projects are necessary to be able to gain and give something substantial back during your stay at the project.
Additionally, managing your finance is an essential component of your goal to do effective volunteer work in India. While every effort is made to keep your projects affordable for you without compromising on the quality of logistics and safety, your in-country expenditure should be tackled cautiously. If you manage to handle your finances well, you could easily club some add-on tours during weekends on your volunteering/internship trip abroad.
3. Project – What kind of project are you working on?
The nature of the project is another important consideration for you to prepare yourself better for it. In case you are working on the women empowerment project, do your research work on the condition of women in the country which may include the nature of their livelihoods, cultural sensitivities and norms around women, statistics and trends on women's health in India, and different ways in which you could contribute to the project. You could also contact the coordinator of the project on what work has been done until now.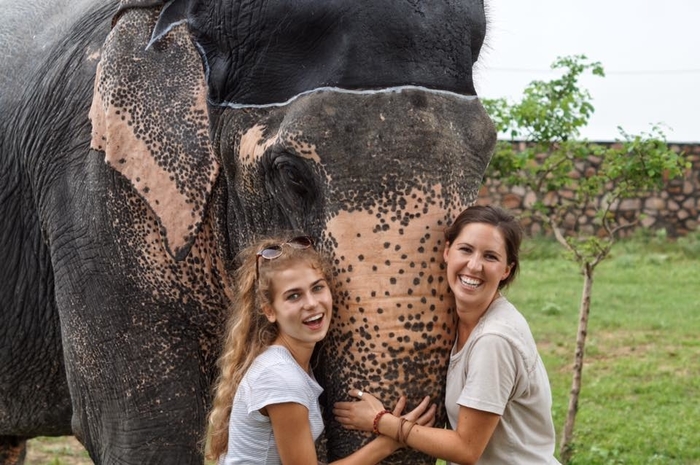 Similarly, for projects such as the Child Care Project in Delhi or the Disabled Care Project in Palampur, do your readings and research beforehand. Enquire more intently about where you are going to work, be in sync with the local management and most importantly, talk to the people who you wish to work for and find out how you can help them. You could pick up some sign language skills if you were going to work with children who cannot speak/listen/see and thus add weight to the work you are aiming to do.
From the conservation projects for animals to the professional medical internships, background work and research, context-specific interaction, brushing up local language skills, awareness about the social setting and context of your project are all important considerations before you begin your volunteering project in India.
4. Dealing with Culture Shock & Language Barrier
'Functional Anarchy' is what you can call India and how it functions. From the bizarre (and at times downright scary!) manner in which the traffic functions, to the animals and humans, peacefully coexisting on the same roads, this developing country is nothing quite like the developed nations as yet. While you need to take your safety precautions, you also need to accept this state of soft anarchy and make the most of your volunteering stint.
Don't hesitate to do your research on which precautions to take while traveling in India, how to deal with the social norms and assumptions here, what to wear and how to eat/drink cautiously amongst others and prepare yourself accordingly. It is definitely out of the comfort zones and the cocoons of the privileged people of the developed world to get to ground zero, get your hands dirty, travel thousands of miles and live with some of the poorest people in the world.
Remember that the people here are warm and welcoming, and you can always reach out for help, whenever you want. English is widely spoken in India, but it would be good if you can learn a bit of Hindi – it'll give you an upper hand to bond with the people at the project site, as well as help you to bargain while buying something from local markets or getting an auto ride!
5. Post Volunteer Work Experience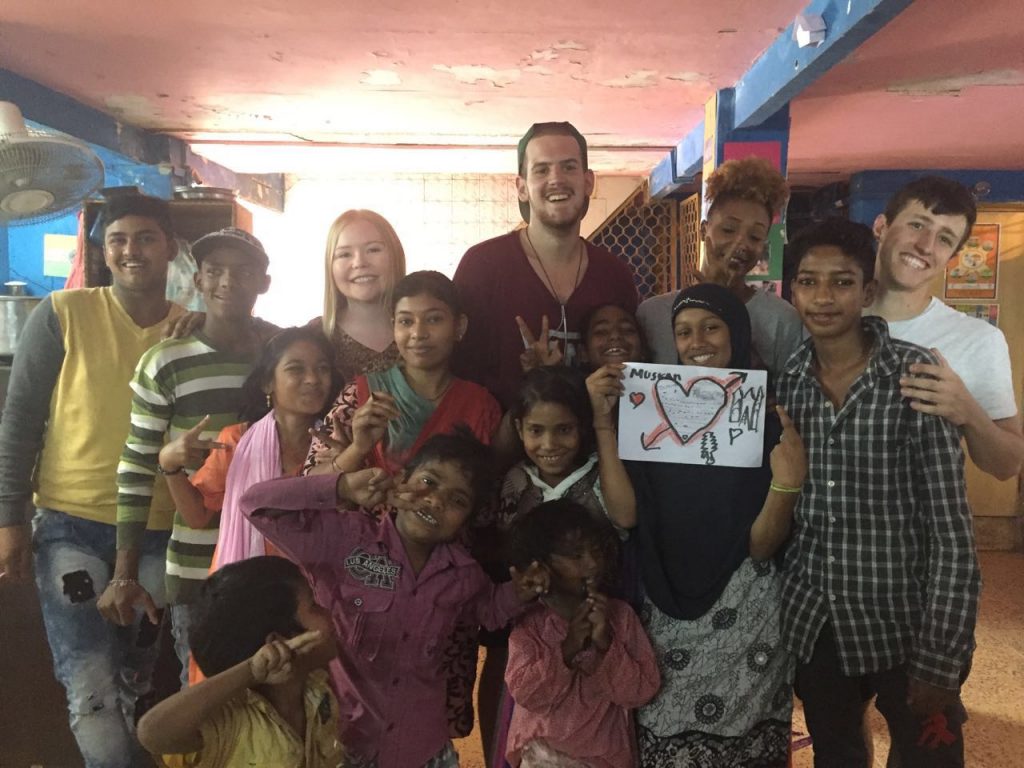 After you've worked on the project assigned to you, you'll go through a range of emotions. To work, understand, and live around people experiencing abject poverty is not an easy task. You begin to question your privilege and may also feel distraught.
Certainly, the difficulties you face are nothing compared to the difficulties people in poverty face and which is why it is important to say grounded. However, it is also important to channelize how you feel about your project into something more productive. Be it talking about your experience and motivating others to do so, be it writing about your experience and aiming for larger changes in your own individual way or be it taking more volunteering trips in order to continue gaining experiences and learnings – each bit counts.
While we've attempted to give you an idea of how to receive the experiences and better equip yourself for your projects, we understand the subjectivity of different people's experiences. During your journey, you'll meet a countless number of people, not just from India but from across the world with whom you'll share the journey, understand their stories and reviews from their experiences and that's when you'll know that it is also important to take each day as it comes when you are in a different country, with different people, and in a different setup.
Learn to take each day as it comes during your journey and make every effort to give your best and also gather countless memories with you when you go back.
Feel free to connect with our past volunteers on our Facebook Page before you head out for your trip and don't forget to follow us on Instagram! You can always write to us at [email protected] – in case you have more doubts or if you wish to directly get in touch with our experts.
This Post Has Been Viewed 812 Times