"At the end of the day, it's not about what you have or even what you've accomplished… It's about who you've lifted up, who you've made better. It's about what you've given back." – Denzel Washington.
A philanthropic act of volunteering needs no reason. It's a way through which you can touch other people's lives, untangle the difficult situations and make living easy for them, help them to believe in the goodness and add a smile on their face. No matter how small your step is, you'll definitely get to make a big impression in the lives of the underprivileged ones through volunteering.
No matter whether you choose to teach the kids at a slum school, shower love on the orphans and street kids, help the underprivileged women earn a livelihood or treat the patients at a government healthcare center – you contributions will be well appreciated. You'll get to know that India still has a huge population living below poverty lines, where people don't even have access to the basic necessities of life.
Volunteering India has a wide range of programs in association with local organizations, schools, and healthcare centers, that aims to bridge the gap between the volunteers and the people who are in dire need of a little help for a better life.
This infographic will help you to understand why you should volunteer in India.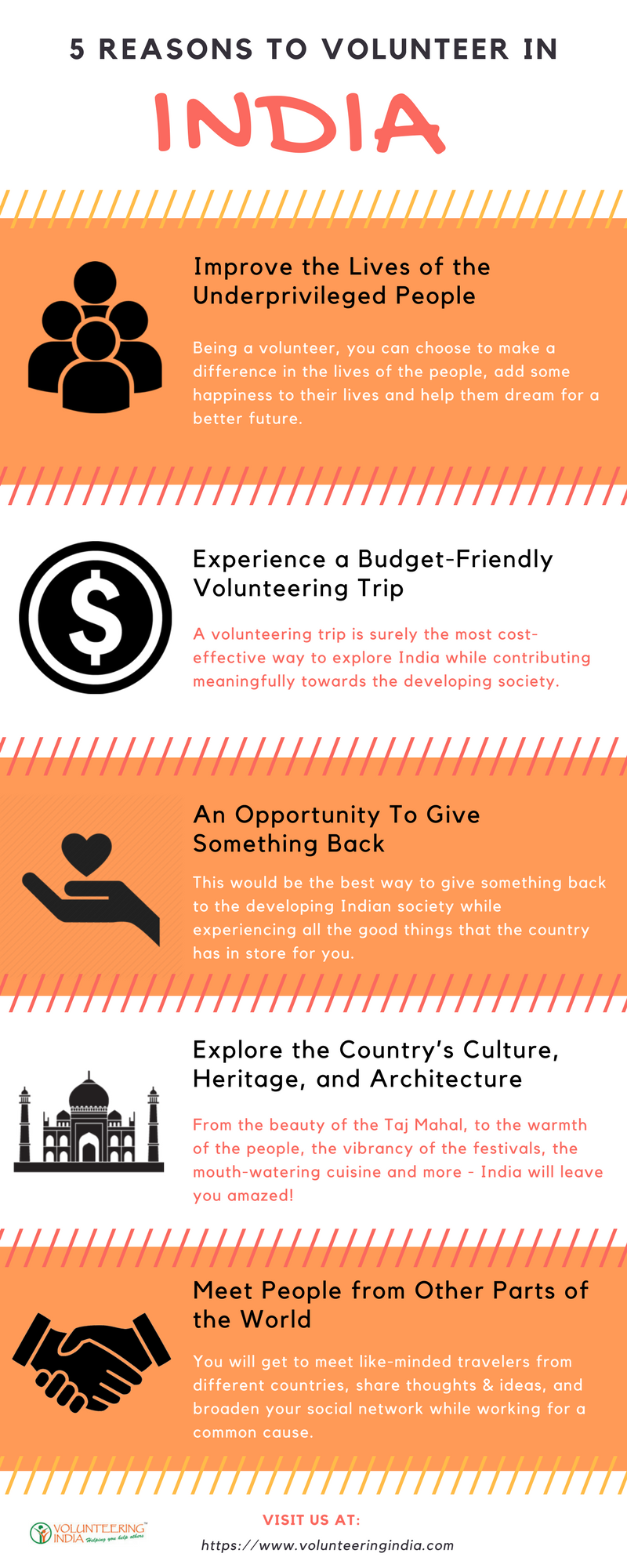 If these reasons seem to be convincing enough, and if you are eager to explore India and do something worthy for the people – then choose any one from the best volunteering programs offered by Volunteering India and make a difference.
For more information, you can drop us a mail at [email protected] and out Program Advisors will get back to you.
This Post Has Been Viewed 291 Times