"The future of our world lies in the hands, the hearts, and the minds of our children."
November 20th, the day that has been declared as the Universal Children's Day by the United Nations recommendation. And, while, this day is the official declaration by the UN, different countries mark different days across the year to celebrate the future of our world.
In India, it is celebrated on the 14th of November, every year, on the birthday of the very first Prime Minister of Independent India, Jawaharlal Nehru.
On this day, in India, schools are all decked up for celebrating the occasion. Parents take their kids out for treats and provide gifts. There is, however, a section of the society where the children might have not even heard of something called a 'Children's Day'.
These are kids from poor family backgrounds who have been deprived of simple joys of life throughout. There are few who have lost their parents and were, thus, forced to live an unfortunate life. Some others, who were been discarded by their family because of poverty, and were forced to live on streets, and beg for living.
Volunteering India commemorate this day, like every other day of the year, by making children of such section feel special, give them that joy they deserve, and provide love that they need the most.
So, on this special occasion, why not give your kids a gift that they'll never forget. A gift that'll change the entire course of their life, will make them realize and respect all that they are fortunate enough to have. And, a gift that will make them a much more responsible person at a very early age.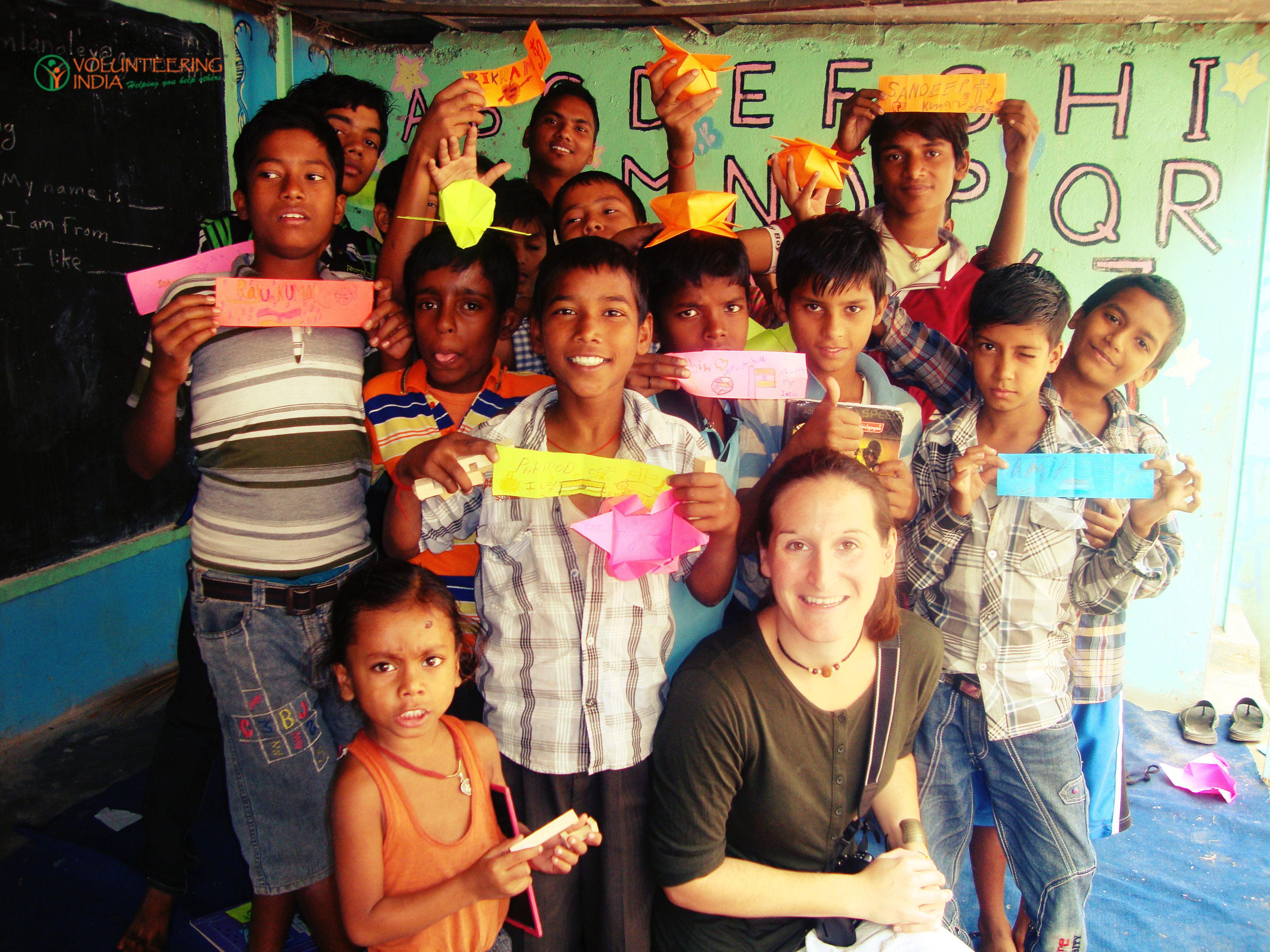 Gift your kids a volunteer trip to India!
Why
Some of the very basic reasons for traveling to volunteer in India this children's day are;
It'll be a great learning experience for your kids.
You will be contributing for the development of several unfortunate kids; ultimately, the growth of the country's future.
You will be able to provide a sense of having a family to these unfortunate kids.
Your children will realize and respect what they have and the life you have provided to them.
Your kids will understand that there is another phase of life which is not that easy as it seems; reality check.
This is something that'll make them a more responsible and realistic person in life; something no school book can teach.
You'll get a great opportunity to take a memorable family trip abroad.
This will be your chance to explore the incredible country of India and understand its culture better.
Where
DELHI
Street Children Volunteering Program

Orphanage volunteer work
PALAMPUR
Childcare Volunteering Program

Mentally Disabled Children Volunteering

Volunteer Teaching Program
SOUTH INDIA
Volunteer Orphanage Program

Teaching English Volunteer Project
How
Here's the simplest part of all. Simply choose the program you want to work for and send in your queries with details at [email protected].  
Let's join our hands together this Children's Day to make our world a better place, because it is these children who holds the future of our world.
This Post Has Been Viewed 731 Times