In a country like India, where illiteracy and poverty go hand-in-hand, being a volunteer teacher will not only give you a chance to meaningfully contribute towards the lives of the underprivileged children but also enable you to under their daily struggles and how they survive in spite of the scarcity of the basic necessities.
Volunteering abroad as a teacher will help you to get closer to them and help them to have a better future. Here are 7 reasons that might convince you to travel to India and volunteer for the little ones.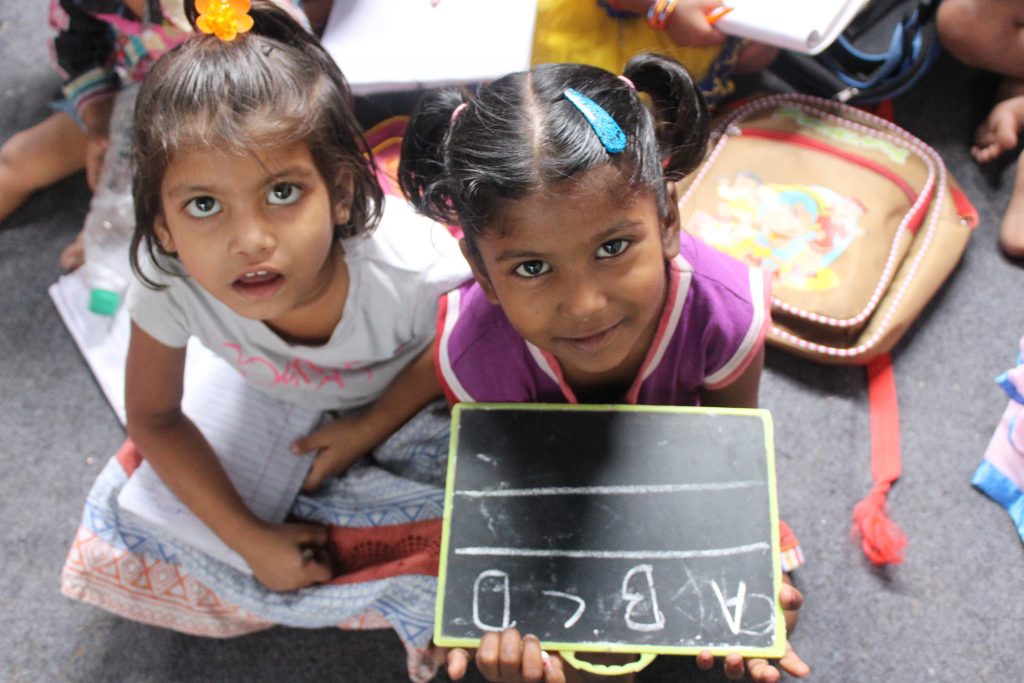 1. Help the little ones get the basic education.
In a country like India where the population living Below Poverty Level (BPL) is huge, many people can't afford to send their kids to schools. As a volunteer, we won't expect you to teach the theories of physics or advanced calculations of mathematics. All that you'll have to do is, help the little kids living in the underprivileged societies get the basic education. Teach them rhymes and poems, numbers and alphabets etc.
2. Give wings to their dreams.
Whether you join the Teaching Program in Palampur or the Street Children Program in New Delhi, you'll be dealing with kids who've had a difficult background and are now trying to settle themselves with the love and care they get from us. Being a volunteer, you will have the power to give wings to their dreams. Talk to these vulnerable children, listen to their stories, tell them about your life and try to make a difference in their lives through your experiences. Help them believe that the world is a good place and they can grow up to be beautiful human beings.
3. Make good use of your creative skills.
The best part about being a volunteer teacher in India is that you don't need to have a TEFL Certificate! All you need are energy, open-mindedness, patience, and enthusiasm. To keep the kids engaged (mostly between the age group of 4 to 12 years), you will need to prepare interesting lessons, which will help them to learn and enjoy at the same time. Put your creative caps on, and try to think of funfilled activities like story-telling sessions etc., that you can do while volunteering with the children.
4. Change your way to look at life.
Trust me when I say this, your volunteering experience in India as a teacher will change the way you look at life. Feel grateful for all that you've received and stop cribbing about things that didn't come your way. You'll know that there are hundreds of kids living in such a condition that they don't even get the basic necessities to live a good life, yet they are happy and always smiling. You will turn into a more humble and compassionate person, and try to embrace everything with joy. It'll be an experience worth cherishing throughout your lifetime.

5. A chance to enhance your Resume.
Volunteering, as we always say, is a double-sided coin. On one hand, you serve the society doing something worthy for the people, and on the other hand, you get to add more values in your life. Having a volunteering experience in India will help you in your career by boosting your CV/ Resume. You'll get ample opportunities to polish your existing skills and learn more from your peers. Your future employers will know that you've spent some valuable time, doing something incredible and that you have the potential to perform better than others.
6. Meet like-minded people from around the world.
You are not alone in this journey, and you'll be accompanied by a number of other volunteers from different parts of the world. All of you, together, will add energy and positivity to the classroom environment, helping these little ones to have a better future. Be a part of a multicultural community, share and exchange thoughts and ideas with your fellow volunteers, seek help whenever needed and try to make the most of your time at the project. It'll also be an opportunity for you to widen your social network, making friends from different walks of life.
7. Travel & explore India like never before!
'All work and no play makes Jack a dull boy' – Hence, we would also ask you to travel & explore the country as much as you can, during your volunteering trip. On the weekdays, you can visit the local markets and explore the street-food scenes in New Delhi. You should also visit the UNESCO Heritage Sites including the Qutub Minar, Red Fort, Humayun's Tomb etc. If you are in Palampur, you can relax at a hillside cafe and read a book, maybe. Volunteering India has a range of amazing weekend tours to choose from, and you can head out to explore the best, including the Taj Mahal in Agra or a Himalayan trek in Mcleodganj.
In case your doubts have been sorted, embark on your volunteer adventure & make a difference in the lives of the adorable little ones in India. All that you have to do is to choose your program with the aim to bring a positive change to the developing society. For more queries, you can simply drop us a mail at [email protected] and our Program Advisors will get back to you!
This Post Has Been Viewed 3,383 Times