From IKEA Tables to toothbrushes, from pens to journals – this mother and daughter duo came, volunteered and conquered it all – literally each and everyone's heart! We take a look through their Volunteering Journey in India.
Opting for the Street Children Volunteering Program in India, they were excited with all of the arrangements, even before arriving at India. Interacting with children on a daily basis, playing riddles, educating them over their short stay to their fullest capabilities and dancing to top it up – they could not have asked for anything better.
They coupled this with a weekend trip to Agra getting a respite from the honkings of Delhi and witnessing the awe-inspiring Taj Mahal and its grandeur. During their course of stay, they dealt with an approximate of 100 children over 2 weeks arranging music in class, getting involved in word games and arranging countless other educational and fun activities.
Here is what Melanie had to say:
"What a trip. What a country. People said in advance that I had to prepare myself. But how? I let everything get over me and get surprised every day! We've been allowed to visit beautiful places, but besides these beautiful places, we have the place where we work. Where thousands of people have lived for years. No matter how many times I walk through the slum, it keeps shock me. I'm enjoying the time with the kids!"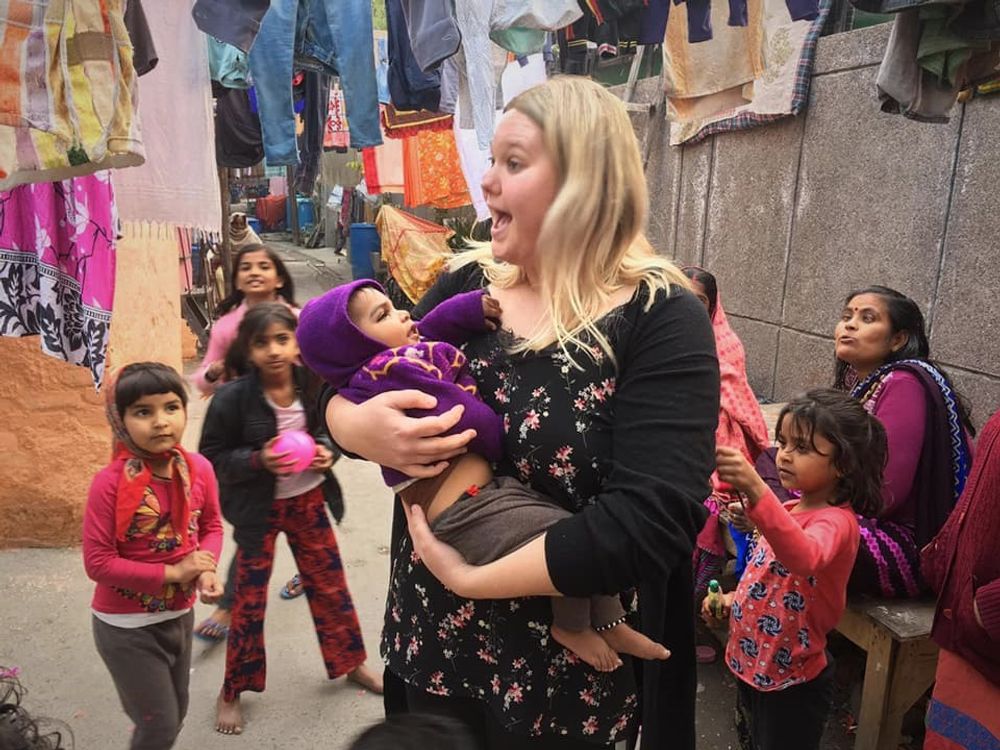 Arranging Donations and utilizing them for the betterment of these kids' future, they were ever more satisfied than the hardships they put in over the course of time in Delhi. Together with assistance from the program coordinator – Mr.Shankar, they explored local markets to buy all the needful stationery and fun elements themselves. They also tried their hands on local cooking classes preparing Butter Chicken – an authentic dish iconic to the people in North India.
Daphne's take on the program:
"Namaste! It's on. We have been allowed to work for 2 weeks with a huge group of children (and teachers) in the slum of Delhi. And today it was emotional goodbye with Dances, invitees from the volunteer organization and other schools. We're going to love these babies and teachers.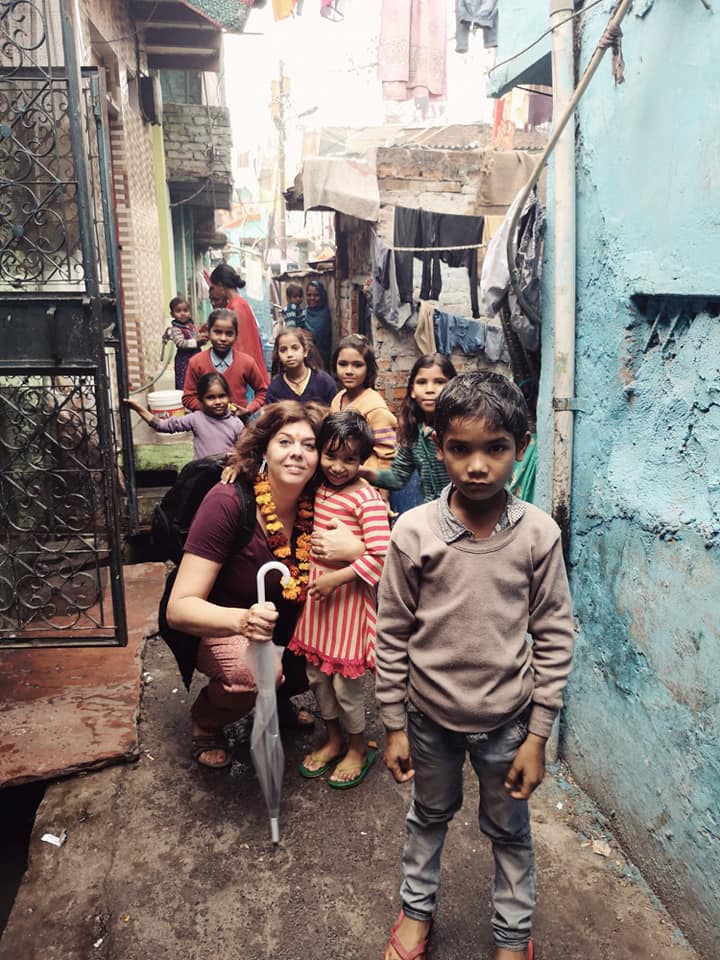 It is huge chaos by the number of children (this morning I counted 64) and yet we have been able to do activities with the little ones. In the afternoon group, there were almost 20-25 children. With these kids we have really been able to do a lot of educational games and the teachers can show that learning through active work is working very well. Many of our materials (Clock, board games, etc) have been taken over by them and are going to be used for them in the sequel.
I think we can say that we have been able to invest well and have been able to help a total of 5 classes divided into 2 schools. We bought chairs for both schools, notebooks for all kids (320 pieces) and extra for future pupils, pencils, erasers and for everyone a toothbrush and toothpaste. This purchase turned out to be a great one, there's been a lot of dancing all week.
Unfortunately, the roof did not succeed due to time restrictions, but the director promised to make it a certainty with the donations accumulated. Today at the farewell, we still invested for about 30 euros in the party. Patties, a banana and a pack of drinks for all 100 kids from our school.
I also decided to support 1 great smart little guy in the cost of the university. He is now a little young (12 years) but it would be a big mistake to not let this male learn after elementary school because there is no finance for it. Tomorrow we're going to talk to his parents and see if it's all right with them, sometimes kids just have to work after elementary school. I hope it works out.
It was two exciting weeks. Both at work and in the (stink) City of Delhi. The house we stayed in, the help of Shankar who was always waiting for us and the other volunteers. We have made memories for life and can also give something beautiful to the babies here."
So the smiles and memories that both of them collected were the best rewards that they acquired out of this Volunteering Program. Explore some of the best Volunteering Programs in India that we have in store for you and be the next one to live upon such a lively memory. Get in touch with our program advisors by dropping a mail at [email protected]
This Post Has Been Viewed 285 Times