When you decide to travel and volunteer in India, there might be several questions popping up on your mind regarding your entire journey. Among all the matters of concern, the primary one is about the safety issues. Volunteering India ensures the safety and security of all its volunteers and there's a 24/7 in-country coordinating team, to help and assist the volunteers whenever needed.
You must remember that safety begins with you: no matter how much the host does to keep you safe, if you aren't aware yourself, no one can help you in trouble! Here are a few tips / guidelines that you should keep in mind while volunteering in India: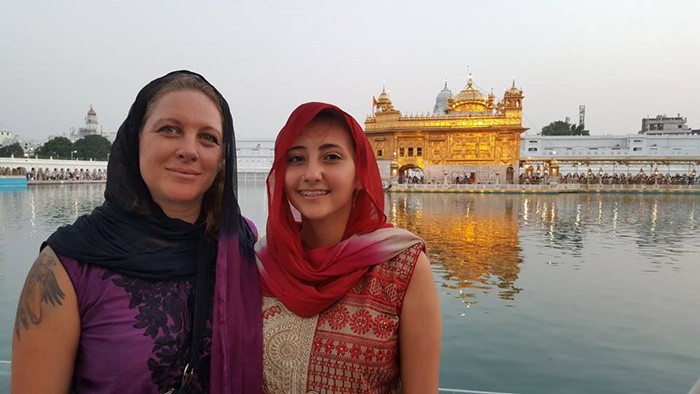 1. Keep an eye on your belongings and scan all your important documents
Firstly, you should keep in mind that you are traveling to India to serve the society and you wouldn't need any of your expensive belongings here. In case you are carrying your laptop or any other electronic gadget/ expensive item, then be very careful about your belongings. Leave them back at your accommodation and lock your luggage.
Secondly, remember to scan all your important documents and keep the original copies in a folder, so that they are organized properly and you can easily find them when required. We are all human beings and no matter how careful we are, we can still misplace things! It's better to be safe rather than sorry!
2. Always follow the advice of the local coordinators before setting out for unfamiliar places
Of course, when you are in a country as gorgeous as India, you'll definitely feel the urge to explore more. You will definitely visit those places that intrigue your interests and learn more about the country's culture and history. But you should be very careful before you leave for any destination. Note that many people won't understand your language and vice versa, and there would be chances that people will charge more money from you for things that are otherwise cheaper, like an auto ride or something.
If possible, try to travel with your fellow volunteers or with a local coordinator. Somebody who is familiar with these places and knows in and out about them, will not only help in making your trip better and more enjoyable, but will advise on places to avoid or what to do in case of unpleasant encounters.
3. Avoid carrying huge cash, expensive jewelry etc.
Situations in a developing country are quite different from that of a developed nation. Here, if you go out wearing expensive jewelry in crowded places or on the streets, you'll attract unwanted attention and in extreme situation, you might just fall into deep trouble. Our advice would be – don't bring any expensive jewelry for your volunteer trip. This will save you from falling prey to mugging and snatching. When you expose expensive jewelry especially in the poor neighborhoods, markets or other crowded places, you will be tempting the muggers.
Also, make sure not to carry huge cash with you and be careful about the cards that you carry. While you are traveling by public transport, make sure that you only carry that much which you'll require.
4. Wear clothes that aptly covers your body
Considering the fact that Indian culture is quite different from that of the West, volunteers are advised not to wear revealing clothes. Going by the tradition and customs, Indians prefer clothes that suitably covers the body. Carry t-shirts, jeans, long skirts etc. Pack clothes in which you'll be comfortable while working at your project site and something that isn't exposing much!
5. Avoid going out alone in the dark and don't indulge in alcohol consumption
Of course, you can go and party with your fellow mates at night – but you should inform your coordinator about the place where you are going and also about the tentative time when you'll return. You are strictly advised not to go out alone at night, especially to places that are distant from your accommodation/ volunteer house.
Also, don't consume alcohol as that would make you vulnerable and more prone to risk. In places like Delhi, Mumbai, Goa where the nightlife is buzzing, you might feel like having a drink or two – but we would suggest you to be in your senses, in order to be safe.
All the placement sites of Volunteering India are located at safe areas of the respective cities, but the matters of safety and security often depends on the moves of the individual.
6. Keep your cell phone handy, and be in touch with your friends and family
Always keep your mobile phone handy, and give a call to the country coordinator or your fellow volunteers in case you sense any situation of discomfort. We would also suggest you to be in touch with your friends and family back home, and keep them updated about your volunteering tryst.
The best way to be safe is to be aware! You should be alert and not fall into the trap of strangers. While Indians are very warm and helpful, you should know where to draw the line. We aren't saying that you shouldn't befriend strangers, but our point it that you should raise your alertness.
Like most volunteer organizations, Volunteering India also takes the safety of its volunteers very seriously – everything possible is done to ensure that you are safe while volunteering in India. From arranging your pick-up from the airport to dropping you at the accommodation, taking you to your placement site and also showing you around the city. However, this may not be enough; you also need to play your part to ensure own safety.
Be safe – and have an incredible experience in India!
This Post Has Been Viewed 858 Times