Full of life, energy, color, and culture and charisma, India is a diverse country. It is full of vast differences in its geography, climate, culture, language, and ethnicity. To visit India as a teenager will truly be a memorable experience as it'll expose you to a country that you'll learn a lot from.
You will be immersed in local community life in the small township of Dharamsala, in the majestic Himalayan region and you'll also get to work with the street kids of Delhi. You'll get to travel along the Golden Triangle Route and you'll also get to meet people from around the globe.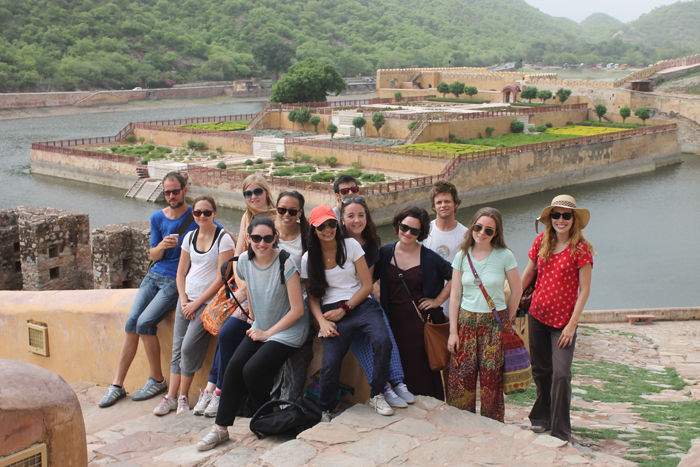 Volunteering and traveling as a teenager in India will be special in many ways and you need to be well prepared for the experience. Take a look at the various things to keep in mind before you decide to take the volunteering plunge.
Know what your interests are
Do you know where your calling is? Are you the one with the creative bent of mind? Are you good with kids? Are you passionate about causes that concern woman? Are you good with outdoorsy work? It is important to have an idea about one's interests to be able to enjoy one 's volunteer work and also be to give your best.
Choose a project carefully and try to leave a positive impact
After making a list of one's interests, skill, and capabilities, it's important to choose the volunteering project carefully. Volunteering India offers projects such as Street Children Project that involves working for the betterment of children who do not have homes. More volunteering project options in India include the Women's empowerment project, taking care of rescued elephants, a language and culture orientation week, a dedicated project for kids with special needs and also getting to teach young learners in local students in the Himalayas.
Interact with different kinds of people
It is important to interact with different kinds of people at every stage of life and especially during teenage when one is still growing. The platform for volunteering abroad enables just that. Meeting fellow volunteers, beneficiaries, locals, coordinators, travelers – basically people from around the globe. This has a lasting impact on our lives as we get to know about different experiences and learning. However, it is also important to be cautious when interacting with strangers and this is where learning to be responsible for yourself comes into the picture.
Learn to be responsible for yourself
When out it an alien country, in a different cultural setup and not knowing the local language, interaction with strangers can be tricky. It thus becomes really important to be responsible for yourself and remain cautious. Heading out alone at night, accepting drinks and edibles from strangers, partying irresponsibly, consuming intoxicants thus are strict no-nos and should be avoided at all times.
Know how to convince your parents
When volunteering as a teenager, it can be tricky to convince your parents to allow you to head to an unknown country all by yourself. It is thus important to convince them the right way. From taking guided trips to knowing how to navigate around the country, safely, there are certain pointers that go a long way in convincing your parents. When you travel with Volunteering India, it is made sure that your accommodation, local travel, project location, and a 24×7 in-country support is taken care of.
Make the most of the opportunity to explore a new country
How often do we get to "live' in a different country and engage and immerse in it completely? When you finally get the chance to be in India, make sure you map the length and breadth of the country. Take weekend excursions to the Himalayas, to the "Golden Triangle Route", to the oldest living city of Varanasi and many other such heritage sites of the country.
Shop For Memorable Souvenirs
Well, this, of course, is a no-brainer. Gather, collect, shop, store, steal (well only steal deals and not actually literally steal) when you are here. Known for its colors, and vibrant bazaars (markets), do not forget to pay a visit to the markets in Delhi and Jaipur, quite the shopper's Mecca. From hand-woven Kashmiri shawls to Madhubani paintings, and wooden carved vessels to silver jewelry – you'll find the best souvenirs here!
Young people can be compelling agents of change, wherever they are, and given the opportunity, they bring energy, creative ideas, and a unique perspective to the development perspectives. So it's time to take the opportunity and get the best out of it.
So what are you waiting for? Drop us a mail at [email protected] and let us know which of these programs intrigues you the most. As a college student, volunteering in India will endow you with a lot of life-lessons and help you to grow as a better human being. It'll be an immensely satisfying endeavor and you'll cherish these memories forever.
This Post Has Been Viewed 1,282 Times