A place where one of the earliest civilizations had flourished, India is a land of cultural and geographical diversity, rich heritage, magnificent architecture, and warm people adding more to the beauty of the country. As a famous Sanskrit saying goes – "Athithi Devo Bhava" (literally translating to 'Guests are God'), Indians do treat foreigners warmly and hosts them with immense love.
However, the countrymen still hold on to the norms of the past and therefore, it's better not to offend anyone while you are here in India for your volunteering journey.
In this article, we shall talk about some DOs and DON'Ts that'll make things easier for you while in India.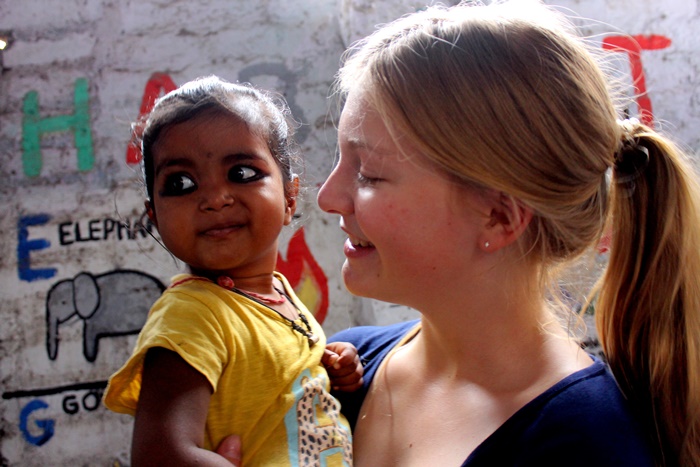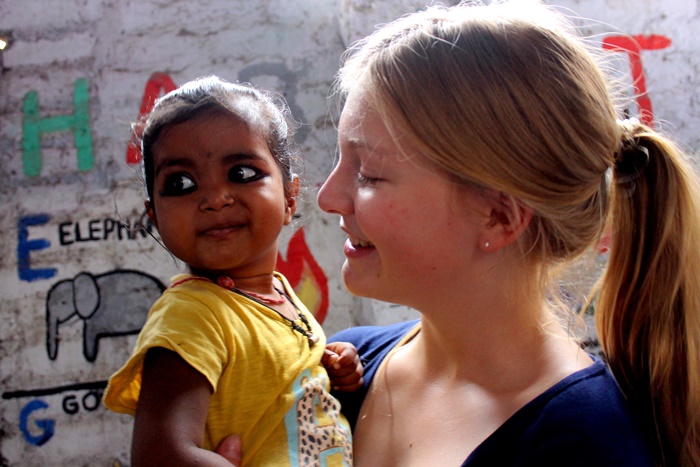 DOs
– Make sure to take all the vaccinations required, before you travel to India.
– Carry your travel and medical insurance with you.
– Indians have a special way to greet, by folding the hands to say 'Namaste'. Don't forget to smile while you greet someone.
– You can offer to shake hands with Indian men, but when it comes to the women, it's better to ask before you approach. Indians are a little orthodox when it comes to touching women.
– Always drink water to keep yourself hydrated. Being a tropical country, the weather is usually hot and humid, and as you'll have to work at the project site, you need to consume enough fluid. Make sure to drink bottled mineral water.
– Always carry mosquito repellents with yourself. It's better not to fall sick!
– Follow the rules while entering a religious place. It's always good to observe what other Indians are doing. Leaving your shoes outside and covering your head is must.
– Hindi is an easy language and it's good if you can pick up some words. You'll be told about some commonly used words during your orientation. Make a note as they'll be really helpful. Also, when the natives will see you speak Hindi, they'll be immensely happy. It'll also make working easier for you at the project site.
– Take the local modes of transport. It'll help you to save money and also be a great way to know how the people travel on a day to day basis. While traveling in an auto, bargain with the auto wallah to get a better price. Or, just choose to go by the meter.
– Always bring a small gift if someone invites you to their place.
– Always exchange money from authorized banks and/or money exchange outlets only. Consult our country coordinator if you need any help with this.
– Use your right hand to accept a gift/ money. Also, use your right hand to eat. Doing anything with the left hand is considered inauspicious.
DON'Ts
– Don't take pictures of females (especially in rural areas) and government buildings, without taking permission.
– Don't pass on food or anything with your left hand.
– Don't look for beef at the restaurants! Also, avoid mentioning beef in front of the Indians – they consider cows to be too holy.
– Don't get involved in heated political discussions.
– Don't indulge in public display of affection. Indians are quite orthodox in this matter.
– Don't wear tight/ revealing clothes. It's always good to dress moderately.
– Don't take a cab which as another person on the front seat apart from the driver.
– Don't go out alone at night. if you wish to party, go out with your peers, and make sure to inform the country coordinator about your plans.
– Don't accept edibles from a stranger whom you meet during a train/ bus ride.
– Do not buy tickets from any stranger or touts for any kind of mode of transport (Bus/Train/Flight). Get it from the authorized outlets only (Offline/Online).
– Don't drink regular tap water.
– Don't carry your passport and other documents always with you. Leave them at your accommodation safely.
Remembering these will surely help you to have a great volunteering experience and you'll also be healthy. Being in good health is as important as being safe.
For any other help, you'll have a Volunteering India coordinator, who will be available 24/7 to help you at any situation.
If you need any more information about volunteering, then you can just drop us a mail at [email protected]
This Post Has Been Viewed 485 Times