Perhaps they say it right when they say that all you need is a little courage, and you'll see your dreams turning into reality. The students of Wolfert Dalton School traveled all the way from the Netherlands to India, hoping to experience something new – something that they themselves had no clue about. They had read about India, seen photographs and videos which showed them several sides of the country – but they had little idea about how different a world was about to unveil in front of them.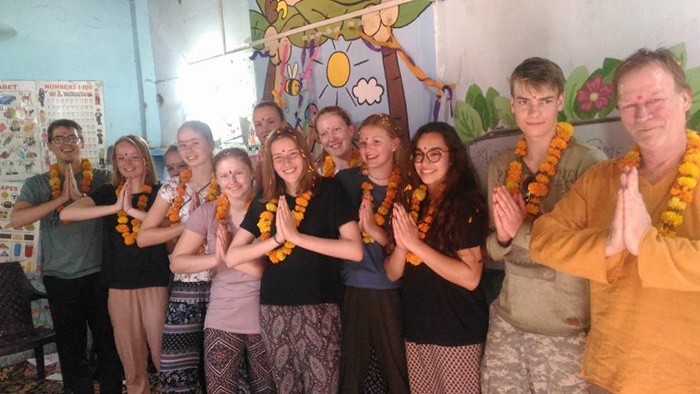 A group of 10 students with 2 teachers joined the Street Children Volunteer Program in New Delhi, and tried adding more colors in the lives of the little ones. Initially, these students from Wolfert Dalton School were a little unsure of what they could do in India and about their role being volunteers. But now that they are here in the country, they feel that a week's time is less for them to make something meaningful, and they feel like staying back for longer.
The journey to India wasn't very easy and they did a lot of things at the hometown, to make this trip happen. Since they aren't earning yet, their main task was to gather fund for their flight tickets and program fees. The students had organized a fundraising dinner and auction from which they raised 2000 Pounds for their volunteering trip to India. They even had to convince their parents, who were a little bit skeptic about how this entire journey will turn up.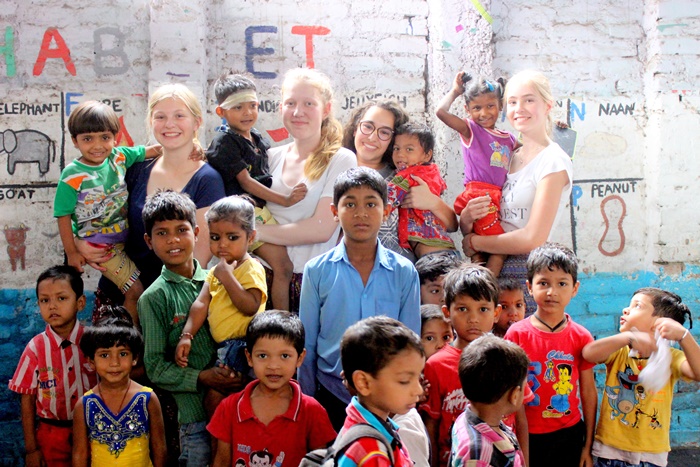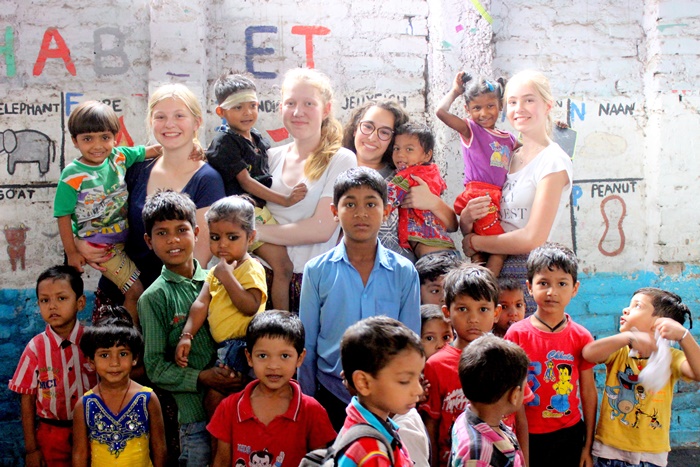 Everything in India was new to them – Rotterdam and Delhi appeared to be two different worlds. The crowded streets with the cars honking all the time, people staring at them as if they are celebrities, the smell of the city and the spicy Indian food – everything amused them for the first couple of days. The bustling markets and the beautiful monuments in Delhi didn't fail to mesmerize them as well.
Being a part of Volunteering India, these volunteers got to work at two project sites – 4 students with one teacher went to a slum school where they taught the children and also took the initiative to paint the walls with alphabets and numbers, in order to make it a more active learning centre. They also bought an air cooler, music system and a water purifier with the fund they had collected. Not only that, but they also got a lot of stationery items like rhymes books, pens and colors and other learning tools.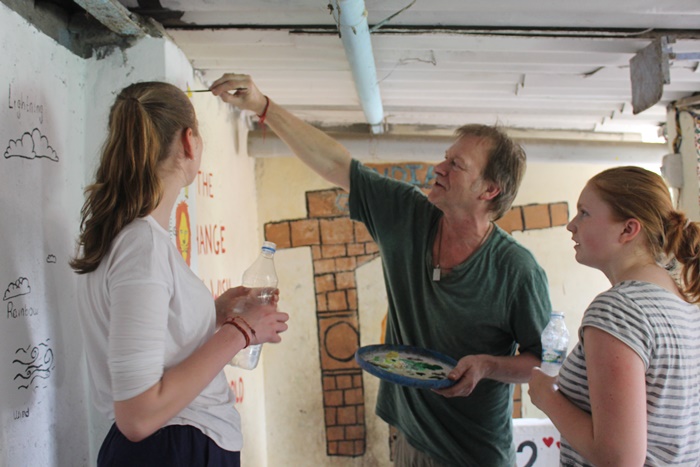 Another group of 6 students with the other teacher worked at another school. They played with the little ones there are showered them with love and care. They also renovated the school, painted the alphabets on the walls and drew animals and numbers. The main idea was to make the school environment more lively and vibrant. The kids were provided with carpet and fans in this school, with the fund.
Robert, one of the teachers from Wolfert Dalton School, expressed his feelings of working at these schools in India and about the time he got to spend in the country. He said that there's something extraordinary about the place that brings him back and fills his heart with a sense of satisfaction. It's an opportunity of the students from abroad to learn about the challenges that persist in a Third World country like India, and know how they can be a part of change, in their own ways. He became emotional while saying that the thought of leaving these kids behind makes him teary-eyed.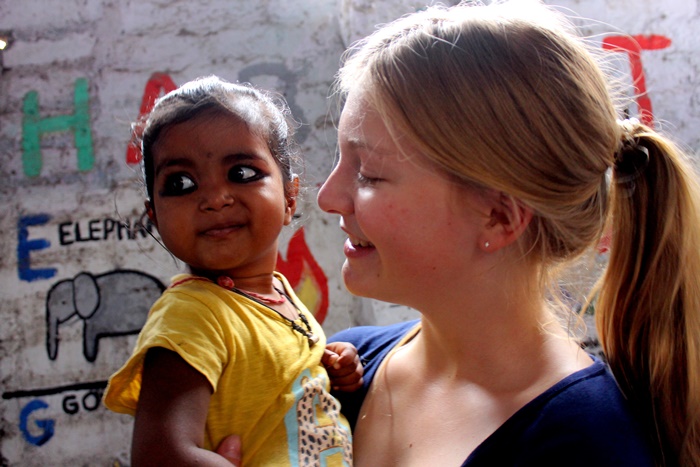 San, another teacher in the group, talked about how these volunteering journeys help in shaping the thought process of the students. As a teacher, he felt that it was his responsibility to show a world to his students that's starkly different from that of their own. He believed that the best way to learn was by helping others, and that's why volunteering is necessary. San had previously volunteered in Nepal, and wants to continue doing this noble work.
As H. Jackson Brown, Jr. quoted, "Remember that the happiest people are not those getting more, but those giving more." – It's undoubtedly true. It doesn't really matter how much you have, what matters is that how much you are ready to give. Love, happiness, care, blessings, knowledge – these are things that increase when shared.
If you also wish to be a part of this incredible journey, drop us a mail at [email protected]
This Post Has Been Viewed 1,371 Times