Medical is a field where hands-on practical work is valued as much as theoretical knowledge. As a result, from pre-meds to graduates, all are found shadowing doctors and surgeons, some of the fancy hospitals or even top medical clinics. But there's that rare group in existence who tend to think beyond the ordinary and gear up for testing their skills out in the field. How's that for an edge?
When it comes to India, on one hand, it's in the race of becoming one of the greatest economies in the world while on the other, the stark urbanization of the country is overshadowed by the significant issue of poverty. So a medical internship in a country like India means experiencing the extremes, from the state of the art facilities and modern medicines in the cities to the lack of thereof in places away from the urban bustle. While some opt for the more challenging programs in the rural, others opt for modern medical facilities mapping their advancements and distinctions in practices from their own countries'.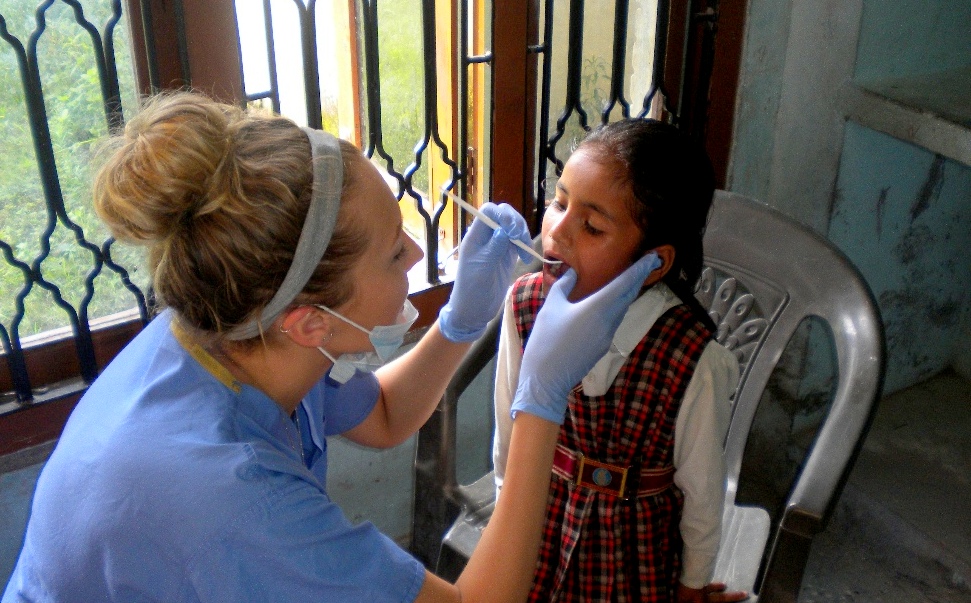 The medical internship programs offered by Volunteering India is an opportunity to synthesize the medical apprentice in you into a professional doctor. And if you've passion and perseverance, then I think you're halfway through deciding whether you should go for it or not. Want to know more about the programs, read on!
Who can go for the Medical Internship programs in India?
Pre-med and medical students can opt for the medical internship programs in India. While it's the perfect opportunity for pre-meds to prepare for their journey ahead, medical students have a chance to study the distinctive healthcare system of the country and learn from experienced doctors. It is also a perfect setting for them to explore the intricate procedures, medical practices of the country.
This knowledge is a further add-on to your already acquired medical skills. Beyond this, the volunteer must be at least 18 years of age to go for the program in India.
Where will you be placed?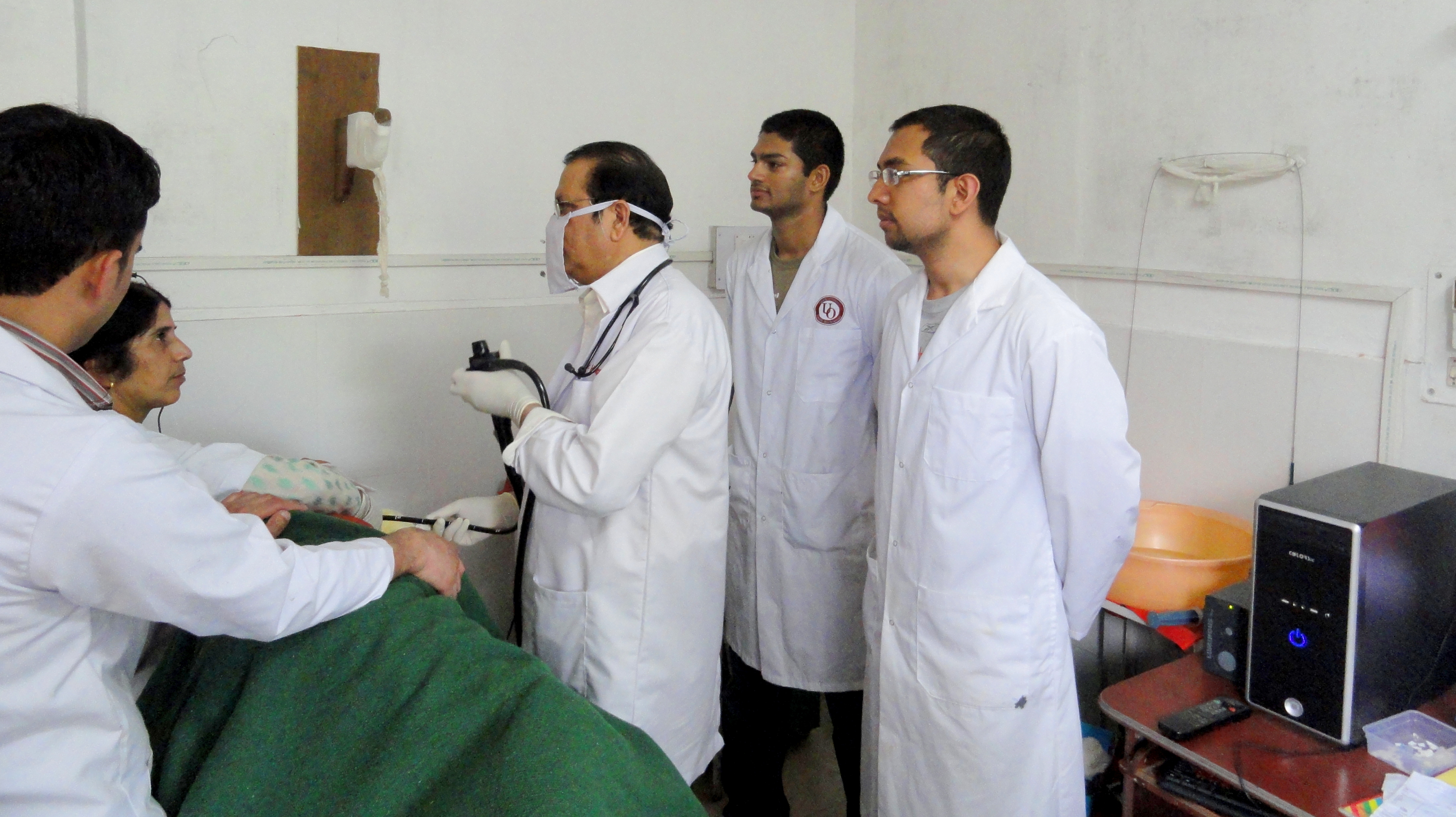 There are two locations in India where these medical programs take place. One is located in the Capital city of Delhi at the heart of the city. The city of Delhi offers the Hospital Internship Program which is crafted with the aim of giving medical students from all over the world an international exposure in the field of healthcare. In close proximity to some of the tourist hotspots in the City and some of the best local markets in South Delhi, your stay during the internship can be equally fruitful for the satisfying the travel bug in you.
The other location is the town of Palampur in the heart of the Himalayas. Away from the bustle of city life and into the serene mountains, the town of Palampur gives you a chance to enjoy nature at its best and views of lofty Himalayan peaks soothing your eyes. The Medical and Healthcare Internship program in Palampur is a chance for pre-med and med students to work in local clinics and healthcare facilities. Being a town, the healthcare facilities are not as per advanced and it's a chance for the interns to witness the real developing conditions of the healthcare system on the other side of the country away from the prospects of urbanization.
Is it possible to go for both the programs in India?
Ideally, yes. You can go for either or both the medical intern program in India located in Delhi and Palampur. But according to our experts' advice here at Volunteering India, the Delhi program is more suited for medical students while the Palampur program would serve nursing students best.
When it comes to choosing a volunteering program abroad, random choices are not the wise way to go. You need to make clear assessments of your skills. Goals and what you want out of the experience to make the most of it. We understand the value of time and money, and especially the value of time for med students. So we always advise choosing a program that is best suited to your skills and your purpose.
All that being said, as I have already told you, in the beginning, ideally speaking you CAN opt for both the programs if you have the time on your hand and is eager to explore both the healthcare scenarios in India. Keep in mind that your program fee will be charged separately for each program and it won't be bundled. So, assess and proceed.
What qualifications are needed for these programs?
As said already all pre-med, medical and nursing students are eligible to take part in these internship programs in India. What's required of you is to provide a detailed Resume/CV along with proof of your admission into a medical or nursing school. Apart from this, a challenge-driven attitude, attentiveness, innovativeness and steadfast approach are some of the qualities that are lauded in the medical interns.
What will be your work during the tenure of the internship?
Being medical students, you also know the outlines of the ethics of healthcare systems. Owing to that, the healthcare institutions and hospitals cannot allow students without proper experience, education, and certification to actively participate in procedures that they are not equipped to conduct. Pre-med students are allowed to shadow senior doctors, surgeons and staff and also to aid and assist the patients and also help in minor tasks.
Third and final year medical as well as nursing students are given a more free rein and are allowed tasks like suturing wounds, giving vaccinations, measuring blood pressure, fever etc. Apart from this, your general tasks during the tenure include shadowing doctors during critical surgeries and procedures, maintaining patient's charts and files, conducting hospital rounds with senior doctors, getting involved in the day to day routine and activities of the hospital and conducting routine checkups for patients.
Volunteering India also liaises with partner institutions to hold medical and healthcare camps (Palampur only) and make meaningful contributions as a part of the medical community if interns are coming in a group or if a large number of interns are already placed together.
What are the specialties and departments you can choose from?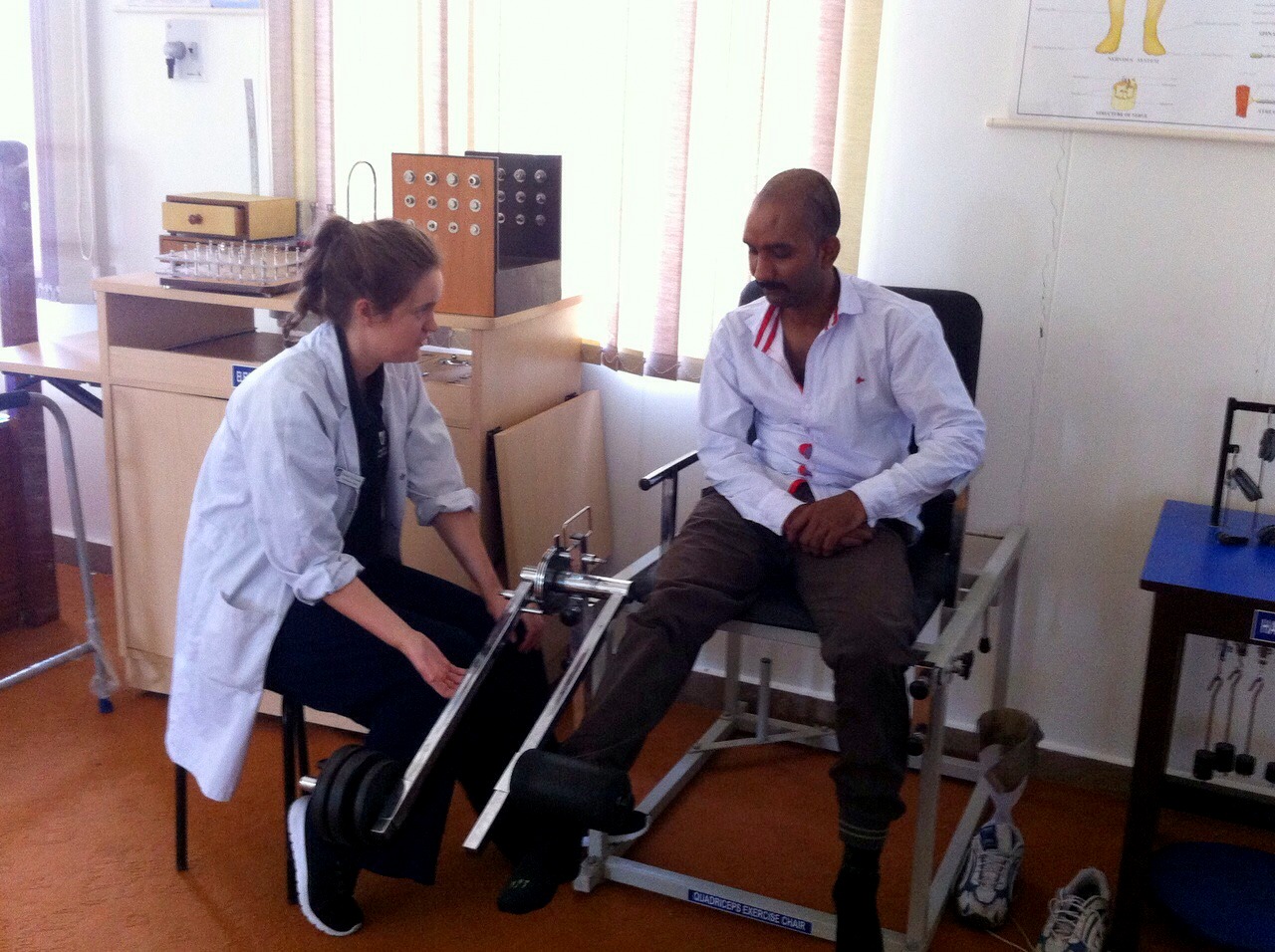 In case of the Hospital Internship Program in Delhi, you have an array of departments to choose from in the hospital you'll be placed in. The list of departments goes as:
Emergency
IPD Ward
Laboratory
Blood Bank
Pharmacy
Radiology/Imaging
OT
Dialysis Unit
Critical Care
General Wards
Orthopaedic
Nursing
Obstetrics and Gynaecology
Physiotherapy
During the application process, the participants are given a preference of 3-4 departments where they feel their skills would be best suited. Depending on the tenure of your internship you'll be placed on these departments on a rotational basis.
The Medical and Healthcare internship in Palampur has the specialties of General Medicine, Surgery, Gynecology, Pediatrics. It also provides you a chance for learning about the ancient practices of Ayurveda and Naturopathy as well. The interns can work in different departments on a rotational basis or they can opt to focus on a single specialty during their internship term in Palampur.
What is the duration of these programs?
When opting for a medical internship in India, at the very least you have to take up 2 weeks of internship. In general, the duration of the program varies from 2-24 weeks (maximum) and you can choose your work tenure based on the time you have in your hand. Generally, the program itinerary includes 8 weeks of payment and placement plan, but if you want to further extend your tenure even after the completion of these 8 weeks, as have been done by many of our previous interns, then your requests can be accommodated on the basis of extra week charges each week.
What will a week's itinerary look like during the internship?
Your start date of the internship will be set accordingly so you can start your journey here from the first day of the week, a fresh start in a new country! You'll be arriving on Sunday. Next day, i.e Monday will be all about familiarization and orientation on India. Do pay attention, for the knowledge acquired in these classes, will be of great help when you're out there on your own. Tuesday onwards you'll start your internship work and work hours will be 9 AM- 5 PM with an hour of lunch break from 1-2 PM. In the weekends, the world is your oyster, or more appropriately India is! Explore the hullabaloo of the city life in Delhi or get lost in the tranquil mountains of Palampur.
The Delhi program offers you a chance to explore the nearby cities of Agra and Jaipur and have a field day with the world-renowned monuments and much more. In Palampur you have a wide array of activities like trekking in the Dharamsala, paragliding in Bir or even visiting various Tibetan monasteries that are found in the area. A weekend trip to the famous Golden Temple in Amritsar can also be made to happen and our coordinators are with you all the way to help you make most of these happen.
When can you go for these programs?
These healthcare internship programs have allocated dates all around the year, right through all the 12 months. So you need not worry about taking time off or missing out on the gross yet exciting Anatomy classes. You have the luxury to craft your own internship tenure and experience according to your time and preference. With the upside of multiple placements all around the year, it is also advised to start off early with application procedures and trip planning as these things are better not done in haste.
India can be the perfect environment for medical students to experience and learn in a setting different from their own and adjust to a situation which being doctors may call for many times. An experience like this makes students more adaptable to changing conditions and more likely to address challenges, head on, traits which are celebrated in doctors.
If you have any other queries regarding the internships in India you can drop us a mail at [email protected].
We'll be happy to help! Don't delay, get placed TODAY!
This Post Has Been Viewed 8,511 Times