Education is above all, and it is a moral duty for each learned person to share the knowledge they have in order to make this world a better place. The volunteer teaching in India program is focused on this very principle, in order to empower every child with the correct knowledge and provide the education they deserve.
There are certain basic aspects that every volunteer, interested in working for the teaching volunteer program in India, might be aware of; such as, being fluent in English language, great command over grammar and vocabulary, etc. However, there are a few essential aspects of volunteer teaching in India, which volunteers often fail to make a note of or miss out contemplating on.
Volunteering India make sure that each of its volunteer experience a smooth and memorable volunteering in India. In order to that, below are some really important things to keep in mind when volunteering in India for teaching program.
1. The Schools Are Not Technically Updated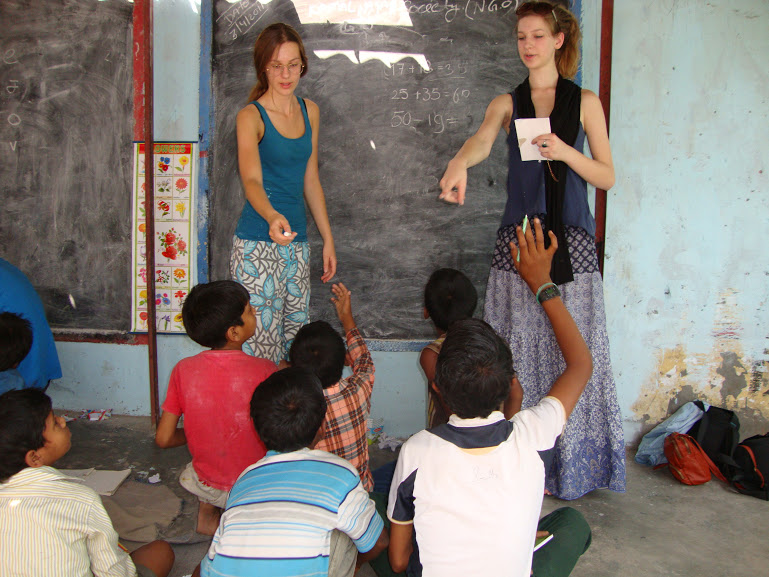 Under the teaching volunteer program in India, volunteers are placed at local schools. These are private and government schools meant for children from economically weaker section of the society. Volunteers must understand that it is possible not to find air-conditioned classrooms, modern computer systems, projectors for taking classes, and more.
This, thus, brings it upon the volunteers to make sure of making the best of the resources and utilities available in these school placements. This can be a great experience for the volunteers to teach in tough conditions and still making it through.
In fact, if feels like, volunteers can provide basic utilities at the schools as per the current requirements.
2. Be Ready to Be The Center Of Attraction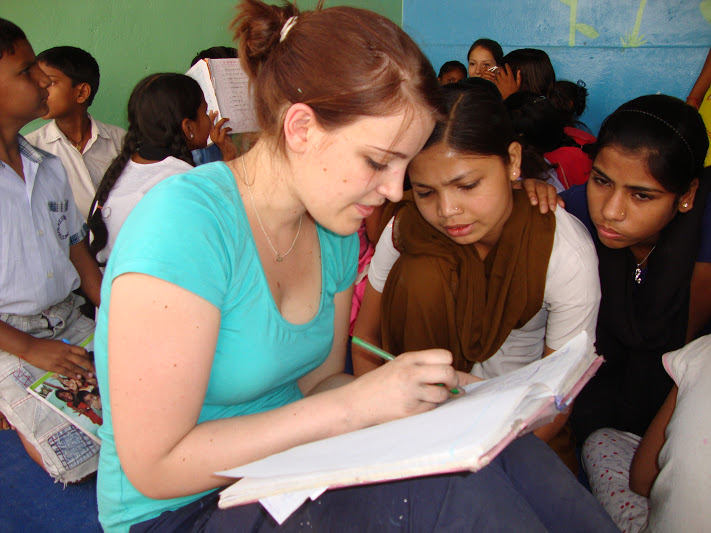 Kids are said to be the most intrigued characters in this world. Being a foreigner is a significant clause in itself to justify the enthusiasm and excitement amongst children when a volunteer enters the class. For them, it's way more than just a foreign faculty that has arrived to teach them. For these kids, you'd be a friend, a messenger, an entertainer from a different country.
And, it probably may not just be the kids, but also the in house staff that would be over-the-top delighted just to have you as the member of the faculty. Isn't this the kind of situation you had always wanted!? Being the center of attraction, where all everyone in the room is talking or concerned about is you.  
It, thus, must not be a matter getting anxious or fidgety when seeing a bunch of kids hanging around you all the time, trying to get your attention.
3. It's Not Just About The Bookish Knowledge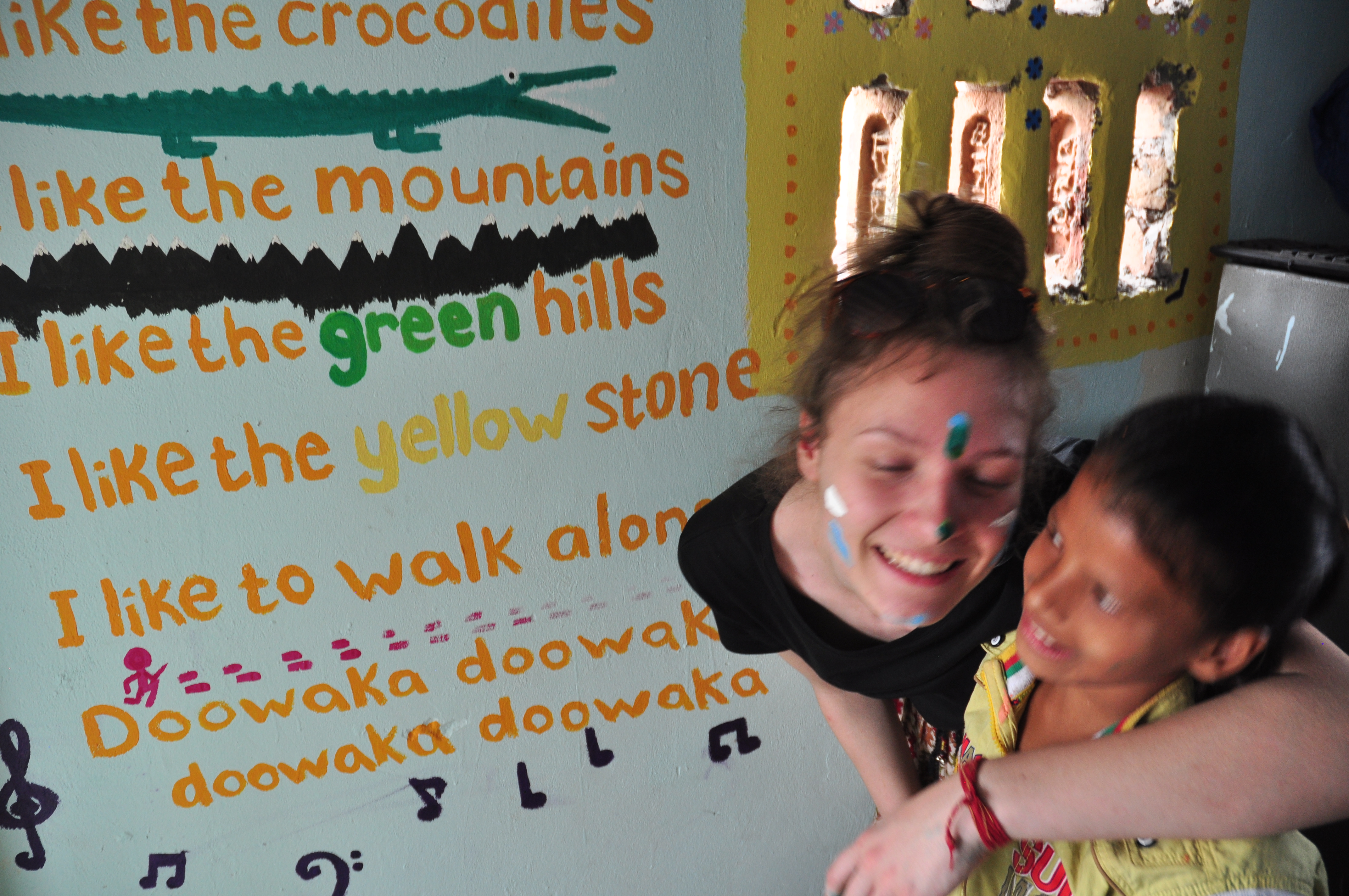 The children at the teaching volunteer program come from poor family background. While, the text book knowledge is one thing that they really need to attain, it is the social life knowledge which is equally important for them, and something they can only get it from you.
As a volunteer for teaching program in India, you must bring in new ways of teaching these children. Every day, a new method of teaching and a new concept of knowledge would make it interesting for the children. You can always mix your lectures with anecdotes and tell stories to these children. Share your childhood experiences or explain what the seven wonders of the world are.
After all, learning does not always comes from the books.
4. Volunteer Teaching in India Requires Flexibility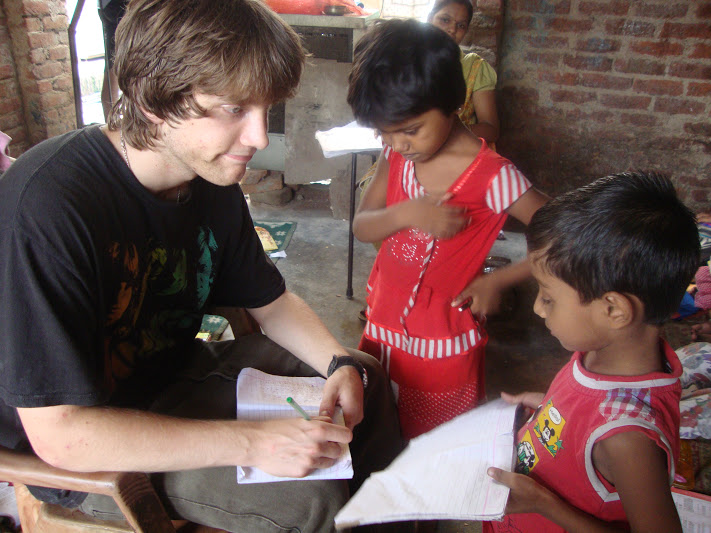 One of the key factors that every volunteer is told about during their orientation sessions, is to be flexible while volunteering in India. The schools where the teaching volunteer program is run, often face staff crunch of quality teachers. While, most of the time volunteers will be shadowing the in-house teaching staff in taking lectures and classes, there may be days when you would be asked to take individual classes.
Also, volunteers can take initiatives in handling administrative duties, designing school calendars, preparing curriculums, test papers, etc.  All this, may, at times, lead to staying and working late at schools than the regular volunteering time slot. Volunteers must be flexible in taking up such challenges.
This would, in fact, benefit a lot to the volunteers in the form of unmatched international hand-on experience. Volunteers can very well utilize this experience in boosting their career prospects.
5. Set An Example for The Students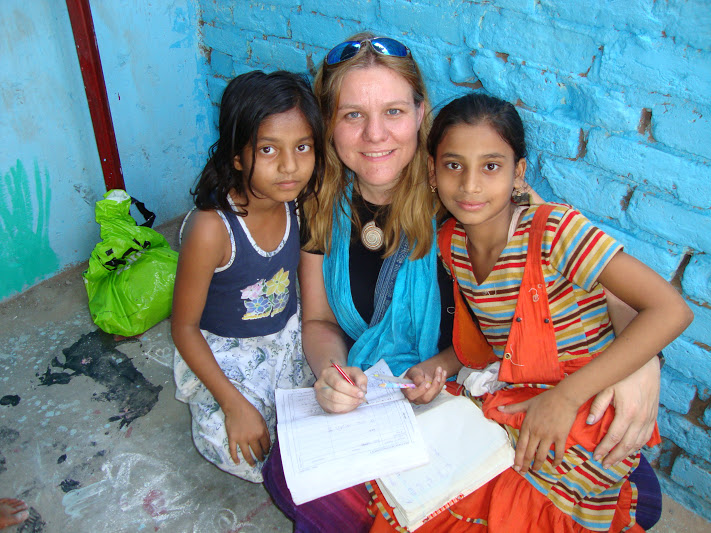 This is one of the most important things to keep in mind while volunteering for teaching program in India. As stated earlier in this article, for these students, volunteers are not just a foreign faculty, but way more than that. They would be looking up to you as poles of inspiration.
If you reach to the project placement on time, every single day of your volunteer work, this will be a learning for the students in terms of punctuality. Mixing your sessions with jokes, games, and anecdotes will teach them to be innovative. And likewise, every move you make and every action you take will be setting an example for the children at these schools. Make sure you set a good example.
6. Always Ask When in Doubt
Education system of every country differs from each other. While volunteering in India under teaching program, it will take a gradual process for you to understand the functioning of the Indian education system. It might get a little confusing at times to map the plan of action. In such cases, always take help/advice from the local staff.
The local coordinator, appointed by Volunteering India, also remains available to sort out any kind of conundrum related to the project.
Teaching is considered to be one of the most noble, yet a thankless, job. By taking up volunteer teaching in India, you sign up not only to educate a child, but to transform an entire life; eventually helping in strengthening the future of the nation.
If you, too, want to be a part of the noble team then register for the teaching volunteer program in India. For details, email at [email protected]
This Post Has Been Viewed 1,576 Times