Well, the excitement of this season is quite justified, as everyone is almost set to bid goodbye to 2016. There're so much that the year has gifted us – we met so many new people, we traveled to so many places, few of our friends passed out of the universities, few got jobs and few got married – there's enough of good memories to look back and cherish.
We are just 10 days away from greeting 2017, and there's already so much buzz in the air about the coming year. Most of us are busy planning for the Christmas parties and writing down New Year's resolutions.
While many of you must be planning your volunteer trip to India in 2017, let's a look at how 2016 has been for volunteers from different parts of the globe, who chose to travel to one of the most beautiful nations of the world.
The Work They Did.
Be it the Street Children Program, Disabled Care Program, Animal Welfare Program or Women Empowerment Program – volunteers enthusiastically took up the challenge of imparting their knowledge in the best possible way.
The Places They Explored.
Coming to India and not visiting the Taj Mahal? – Ah! That can never be possible! The volunteers had a great time exploring the different heritage sites of India.
The activities they performed.
A volunteer trip is the best way to learn new things – be it a new language, or a new sport! While traveling in India, volunteers got involved in several activities and there was enough scope for peer learning.
The tastes they savored.
India is the land of diversity, and that is reflected in the cuisines as well. From momos in the Himalayan region to Dal-Bati-Churma of Rajasthan, and biriyani of Lucknow to dosa of South India – our volunteers didn't miss any opportunity to savor the delicacies.
 And much more…
And this isn't all – because there's much more that the volunteers did. Let's take a look!
Volunteering in India is going to be an amazing experience, and you can see it from these photographs. If you are still unsure of that one step which is going to change your life, then do visit India – there's a lot in store for you!
For more information about the programs, write to us at [email protected]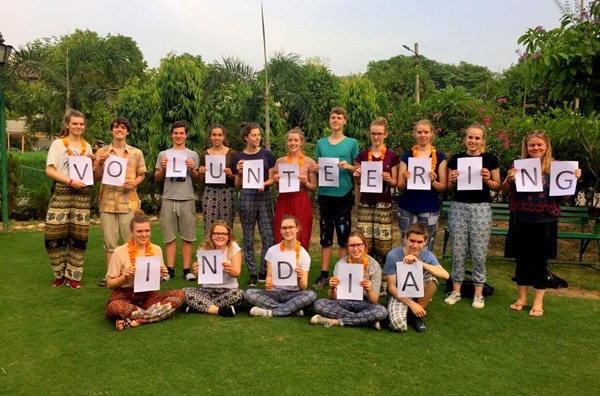 This Post Has Been Viewed 482 Times