Most people travel to India as observers and tourists – to see the beautiful monuments and landscape, as well as to absorb the sound and smell of the country that's absolutely different from their own. In spite of the fact that India is one of the most rapidly developing countries in the world, there's still a major section that needs push from outside in order to make a move.
Poverty and illiteracy are the two major problems in the country, and they are intertwined with each other. The main aim of Volunteering India projects is to make some positive contribution towards entangling this social knot. In the post-pandemic times, you can choose to be a responsible traveler and take a step to do something worthy,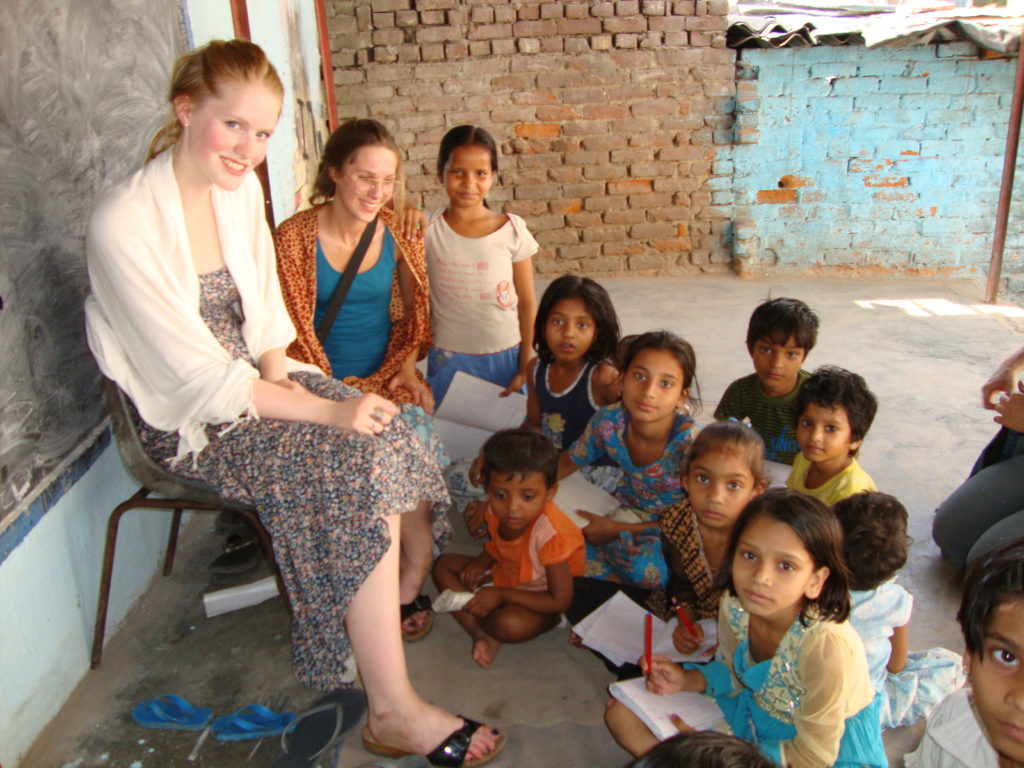 In the last decade, volunteers from all across the world traveled to volunteer in India and contributed in their own ways, in order to make a difference in the lives of those who aren't as privileged as we are.
Let's take a quick look at the benefits of volunteering in India.
1. It will provide you with a sense of purpose
Often in life, we do things without knowing why we are doing it. A lot of actions remain undefined. But surely, volunteering won't be one of those. The act of philanthropy will give you a sense of purpose. It'll make you feel good about your decisions and actions as you'll know that you are doing something for someone, without hoping for anything in return. This will boost your enthusiasm, and keep your mind away from unnecessary worries. You'll be mentally stimulated and that'll add more zest to your life.
2. This is your chance to know more about the Third World problems and learn to find sensible solutions for those
You must have seen movies like Slumdog Millionaire in which they show the life of the poor and underprivileged ones in India. Well, there are certain common problems that all Third World countries face – for example, illiteracy, poor sanitation systems, unhygienic lifestyle, etc. When you take the step to volunteer in India, you not only get to see people facing the problems in their daily life, but also get a chance to help them out through sustainable solutions. You get to work with women and children in different areas and can provide them adequate knowledge for a better life.
3. It will help you to widen your network
You might leave home alone, but you are never really alone on your volunteering tryst. You'll make friends out of strangers who have also traveled from different countries to India, with a similar goal as yours. You interact with like-minded people. Volunteering is the best way to widen your network, as you'll meet people from several sectors with different mindsets. And by the end of the journey, you'll realize that you not only make friends in school or college! The people you'll meet in India will leave a mark on your memories.
4. It'll increase your social and relationship skills
A major part of your volunteering trip will comprise of communications and interactions. If you are a shy person, you'll slowly come out of your cocoon and realize the joy of opening up. If you are one of those who is always happy to talk, then you'll be on a roll, as you'll come across extremely warm people in India who are always up for a chat! A volunteering journey will undoubtedly improve your social and relationship skills. It'll also make you more confident as a person.
5. It'll be the best way to work on yourself
Volunteering isn't just about working for the community, but also about working on yourself – it's both an outward as well as an inward journey. And there's a 'Win-Win' situation. You'll get to know about a lot of potentials that you perhaps never knew you possessed. You'll feel good about your motives and make better decisions for your future. You'll also get an opportunity to learn new things from your peers. You'll have challenges to face, and find ways to overcome them.
6. It'll boost your Resume/ CV
It'll be a huge career boost for you. You will get the chance to polish your existing skills as well as acquire new skills. These days, employers are keener to offer jobs to those candidates who have some volunteer/ work experience at the grassroots level. You might also learn a new language while volunteering, as you'll be in close contact with the locals. Knowing a language always works as an added advantage in the CV. If you are confused about your choice of career, then volunteering would help you decide your field of interest.
A volunteering trip to India would be an experience of a lifetime. With Volunteering India, several people have come down to the country and served the community in their own ways. Every contribution matters – and we hope to connect the volunteers with those who need their help. Be a part of this wonderful journey, and you'll soon realize the benefits of volunteering.
For more information, you can drop a mail at [email protected] and our Program Advisors will get back to you.
This Post Has Been Viewed 891 Times