Orientation Week - Learn Language, History, Culture and Discover India!
Volunteering India offers its volunteers an opportunity to gain knowledge about the culture , traditions, customs and language of India. Volunteers joining the orientation week are given Hindi language lessons and also introduced to the historical past and traditional customs of the country. Volunteers are introduced to the most famous Indian cuisine and also get to see a Bollywood movie. This is highly recommended for every volunteer who plans to join the programs in Delhi or Palampur.
Program Itinerary
Starts 1st and 3rd Monday of every month.
Day 1
- Welcome to India, introduction to the program in Delhi, safety issues, basic culture and history about India. Also learn about your weeks program and details about your volunteering program in India to follow after this week. In the evening , volunteers can
explore the local market
on their own. Welcome dinner is given to the volunteers at an Indian restaurant. This is a chance for the volunteers to interact with each other and the Volunteering India staff.
Day 2 - Start to explore Delhi by visiting Birla Mandir and get a street view of India Gate, President Estate and Parliament house. Have lunch at a good restaurant and go on to see Akshardham Temple, which reflects the essence and magnitude of India's ancient architecture, traditions and timeless spirituality.It has also been adjudicated as World's Largest Comprehensive Hindu Temple.
Day 3 - In House session : Volunteers would have an interactive session on cultural topics such as arranged marriage system and joint family system with the local coordinator.
During the afternoon volunteers are given a Hindi Language Learning session in which they can learn the basic Hindi language words.
In the evening, volunteers are free to explore the local markets and different tourist sights.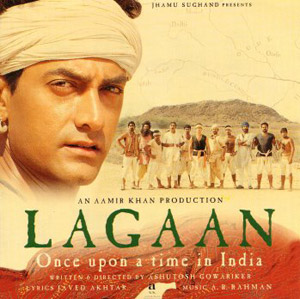 Day 4 - Hindi language class for 3 hours, covering more words and vocabulary to help you in daily use. In the evening watch a Hindi movie to see and understand it in a visual way. India makes more movies in a year than Hollywood !

Day 5 - Discover Delhi - Go on a guided tour to Delhi's most visited tourist spots. This would be a full day tour of New Delhi included with a lunch at a restaurant. The places you would visit are:
India Gate - At the centre of New Delhi stands the 42 m high India Gate, an "Arc-de-Triomphe" like archway in the middle of a crossroad. Almost similar to its French counterpart, it commemorates the 70,000 Indian soldiers who lost their lives fighting for the British Army during the World War I. The memorial bears the names of more than 13,516 British and Indian soldiers killed in the Northwestern Frontier in the Afghan war of 1919.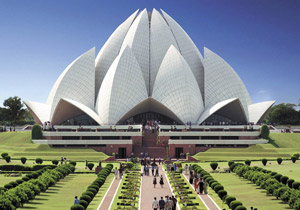 Lotus Temple - South East of Delhi, this temple is built in the shape of a lotus flower and is the last of seven Major Bahai's temples built around the world. Completed in1986 it is set among the lust landscaped gardens. The structure is made up of pure white marble The architect Furiburz Sabha chose the lotus as the symbol common to Hinduism, Buddhism, Jainism and Islam. Adherents of any faith are free to visit the temple and pray or meditate.
Humayun's Tomb - Located near the crossing of Mahura road and Lodhi road, this magnificent garden tomb is the first substantial example of Mughal architecture in India. It was buit in 1565 A.D.nine years after the death of Humayun, by his senior widow Bega Begam. Inside the walled enclosure the most notable feature are the garden squares (chaharbagh) with pathways water channels, centrally located well proportional mausoleum topped by double dome.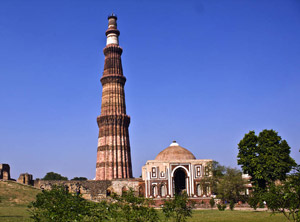 Qutub Minar - is a soaring, 73 m-high tower of victory, built in 1193 by Qutub-ud-din Aibak immediately after the defeat of Delhi's last Hindu kingdom. The tower has five distinct storeys, each marked by a projecting balcony and tapers from a 15 m diameter at the base to just 2.5 m at the top. The first three storeys are made of red sandstone; the fourth and fifth storeys are of marble and sandstone. At the foot of the tower is the Quwwat-ul-Islam Mosque, the first mosque to be built in India. An inscription over its eastern gate provocatively informs that it was built with material obtained from demolishing '27 Hindu temples'. A 7 m-high iron pillar stands in the courtyard of the mosque. It is said that if you can encircle it with your hands while standing with your back to it your wish will be fulfilled.
The cost does not include any Monument Entry Fees. Meals and accommodation included during the orientation week.
What does your Program Fee Cover?
Airport Pickup
Welcome Dinner
Accommodation
Meals (2 meals a day, Lunch only included for excursion days)
Local Delhi city tour
Hindi Language Lessons
Orientation session and lecture on culture and history of India
Watching Bollywood movie show at cinema/home
Coordinator support
What your Program Fee does not cover?
Airfare
Personal expenses
Monument Entry Fees
Travel Insurance
Visa charges
Other Programs in Delhi
banner or testimonials
Resources