Volunteer Mini Break South India 2016 - 2017
Join the 2 Week Mini Break Program in South India and get a wonderful opportunity to
volunteer in the Childcare- Orphanage
or Teaching Project and go on a 2 day weekend trip organized by the local team.
This program is especially suitable for volunteers who do not have time to commit to a month or more of volunteering abroad but would like to make some contribution and also travel along with other volunteers on the weekends to one of the most spectacular places in South India.

Taking part in the Mini Break Program in South India is a great way to make a valuable contribution in the projects and also experience firsthand some of the most fascinating and beautiful parts of India.

During the 2 week period, volunteers are either allocated to work in Orphanage or Teaching/ Education projects where you will be spending time with children, doing teaching activities and also contribute in development activities such as painting and beautification work.
Program Schedule
Start Date : Every 1st and 3rd Monday of the month
Arrival Date : On Saturday before the Program Start Date
A Day in the life of a Volunteer in this Project
All volunteers need to arrive at Bangalore. Upon arrival volunteers are given orientation and also a tour to some major tourist attractions in the city. After completing the orientation and introduction about the project, you will start your volunteer placement in a teaching or orphanage project placement. Majority of the volunteers working in the project are provided accommodation by the project itself or in host families close to the project. On the first weekend, you will be going on a weekend trip to Chikmaglur - a popular weekend getaway for travellers in South India. The town is 250 kms from Bangalore and is famous for its scenic views and lush green landscape.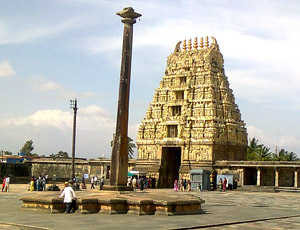 Weekend Excursion and Trips
2 day / 1 night trip to Chikmaglur , 250 km from Bangalore and famous for Coffee Plantations
Chikmagalur is a small town situated in the Chikamagaluru district of the state of Karnataka. The city is located in the south-western part of Karnataka on the foothills of the Mullayanagiri range . The name Chikmagalur means 'younger daughter's town' in Kannada. It is 250 km from Bangalore, the state capital and is a popular weekend getaway.

The town is surrounded by green hills and waterfalls. it is the place where coffee was cultivated for the first time in India.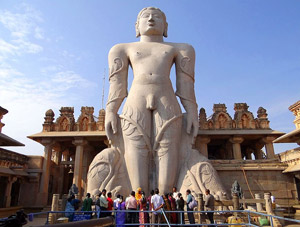 Leave Bangalore on Saturday early morning
Visit the following destinations on the way -

Belur ( Visit Lord Shiva Temple)
Halebedu ( Visit Vishnu Temple)
Shravanabelagola ( Visit Gommateshvara statue, important pilgrimage destination in Jainism)

Reach Chikmaglur and visit coffee plantations
Drive to Mullayanagiri - Second Highest Peak in South India. 16 km drive from Chikmaglur. While on the way capture the scenic views of the lush green landscape
On the next day, spend your morning exploring the town. After lunch return to Bangalore.
All meals included with accommodation in a hotel/ guest house.
What does your Program Fee Cover ?
Pre Departure information - A comprehensive booklet to prepare you for your trip before you come. You will get this booklet as soon as you pay your registration fee after completing your application form online. The booklet provides information regarding the country , projects , coordinators , Things to pack , Visas and Emergency Contact Information.
Airport Pickup - All volunteers are picked up from Bangalore International Airport. All volunteers need to book their flights to arrive on the Saturday before the program start date. Bangalore Airport is well connected with major destinations accross India and has regular flights from Europe, Middle East and South East Asia destinations.
Upon arrival in Bangalore, volunteers are provided accommodation in a hostel accommodation in the heart of Bangalore city. When starting their project, volunteers move to project or host family accommodations.
Orientation - A half day orientation will be provided by the local coordinators in Bangalore. Topics relevant to the project, safety guidelines, customs, local transportation, weekend activities are covered in the orientation. A basic tour covering some major tourist destinations in Bangalore is also provided to the volunteers.
Accommodation - Volunteers are provided accommodation in the project itself or in host families. Accommodation would be basic with amenities such as bed and bedding, fan and toilet facilities.
Food - Volunteers are served with three meals a day in this project - Breakfast, Lunch and Dinner. Typical Vegetarian Indian meals may include Dal(Lentils), Curry, Rice, Vegetables, Salad, Roti (Indian Bread).
Weekend Excursion - Weekend trip to Chikmaglur is covered as a part of the program cost. All meals and transportation provided to the volunteers during the weekend trip.
In-country support - You will have the support and assistance of the local coordinators and staff in case of any Emergency. All our staff and coordinators are available for any help which is required by the volunteers.
What your Program Fee does not cover ?
Airfare
Visa Fee
Vaccinations
Personal expenses such as toiletries, snacks, etc
Daily Local Transportation
Travel / Medical Insurance
Other Programs in South India
banner or testimonials
Resources